Best Businesses to start with 50k in Nigeria: Unemployment is rising by the day, and some of the available positions aren't even worth having. As a result, many people would rather establish their enterprises than wait for positions that are no longer accessible. The globe is becoming more technologically globalized, and the system is bursting at the seams with game-changing economic prospects.
Nigeria is not left out, as men and women in the business world are making history today. According to research, the optimum time to start a business is during economic downturns and financial meltdowns. This is due to the fact that entrepreneurs enter the marketplace with zeal, inventiveness, and a problem-solving attitude.
Recommended: Highest paying law firms in Nigeria 2022
Top 13 Businesses to start with 50k, 40k, 30k, 20k or 10k in Nigeria 2023
1. Supply and Distribution of Eggs: The egg is a high-protein food that is eaten all throughout the world. Eggs are utilized in a variety of ways like in the manufacture of a variety of items, including confectioneries, cosmetics, soaps, hair conditioners, shampoo, adhesive, and face masks, among others. There are so many applications for eggs that supply can't keep up with demand. Egg supply is a business that may be established in small size and scaled up to become a large enterprise.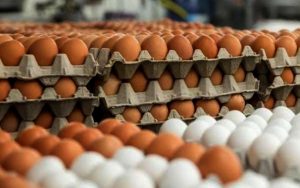 If you wish to, you can go into this industry, the first step is to find reputable egg-producing chicken farms and/or significant egg wholesalers. You can purchase from these farmers or wholesalers and distribute them to retail stores, supermarkets, quick food restaurants, bakeries, and even individual residences.
Then, in your community, build a buyer's network with a wide range of purchasers. You'll need empty egg boxes and a delivery vehicle to thrive in this company. You may start this company for less than N100,000 if you don't have a delivery van. If you already own a vehicle, you can get started right away, but if you don't, you can start by delivering your items using a cart and then purchase a used vehicle later.
2. Business of Baking: In Nigeria, baking is a booming industry. Nigerians have an insatiable appetite for cakes and pastries. Cakes or little chops are required at every gathering, from weddings to birthdays to graduations.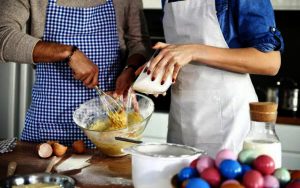 This baking company may be started right in your kitchen. You might start by creating mini cupcakes and chops and selling them to get money. You can then market your baking company on social media to acquire awareness, get people to order, and start generating significant money.
Recommended: Top 10 Most profitable skills to learn online
3. Blogging: You can start a blog in a niche of your interest if you can write or have the ability to learn how to write. Blogging has become a popular way to start an online business. It's popular and profitable if done correctly, and you can get started with little or no money.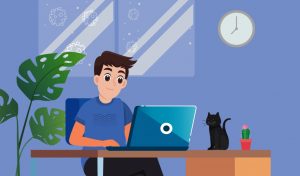 All you may need is internet access, strong research skills, a laptop, and plenty of time. In truth, the most crucial and maybe most expensive investment you can make in a blogging business is your time.
Create a free blog on wordpress.com or blogger.com. Set up your blog on a self-hosted server if you have the funds. Fill it with useful material, get people to read it (generate traffic), earn their trust, and monetize your blog using Google AdSense, display advertisements, affiliate marketing, etc.
4. A food cart or a mobile food service business: The significance of food cannot be overstated. You may earn a lot of money by using your cooking abilities. All you'll need is a small stand, some cooking equipment, and some food.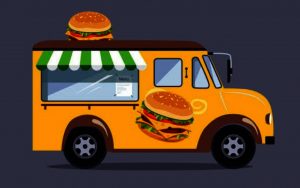 You might begin by locating a suitable place and preparing items such as pasta and turkey. You might also specialize in food preparation and delivery for parties and gatherings. To attract a larger audience, you may utilize social media to market your business, post images of your cuisine, and clearly describe what you do.
Differentiating oneself by picking a specific menu, a niche, and a market segment is a key to success here. You can't please everyone all of the time. Choose a market with a larger return on investment. You may, for example, opt to serve employees of large corporations such as banks, oil and gas businesses, and international corporations, and build a connection with their HR departments to allow you to deliver your meals during their launch or during specified hours of the day. As part of your service, you might provide customized delivery of specialty meals to a busy executive.
Also see: How to become a successful business entrepreneur
5. Affiliate marketing: Anyone may get started with this amazing online money-making opportunity with little or no commitment. An affiliate marketer is a person who assists businesses or individuals in selling their products in return for a cut of the profits.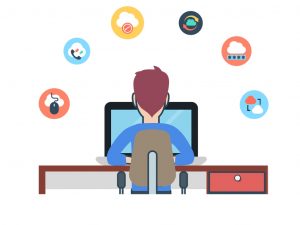 Products might be digital or physical, and you can sell them both online. You may join as many affiliate programs as you like, and then use your affiliate links to advertise the items on social media or through specialized websites. Many Nigerians have become millions as a result of affiliate programs.
6. Farming in Small-scale businesses: Farming on a Small-scale is a business that may be highly profitable. You can start farming on a small scale right in your own garden.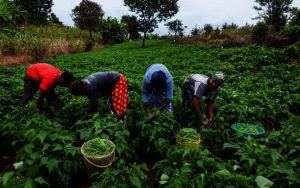 You could plant pepper or grow vegetables and sell them or you can go into snail farming or poultry, and all of this with very minimal resources.
Recommended: Advantages and Disadvantages of the Internet
7. Designing A Website: All you need is a laptop and some basic computer abilities. You may create a website for a variety of businesses. All you have to do now is market yourself and provide your clients with an enticing portfolio. Many firms, large and small, are moving their operations online.
The need for website designers has risen as a result of this trend. You'll be in excellent business if you learn how to use standard design tools and create good websites. You must know how to design quality websites, generate web graphics, build web pages, and upload web pages to the server in order to be successful.
8. Business of Tutoring Service: This is a service-based business that can make you a lot of money. You may either start private home tutoring for children in various disciplines or join up for online tutoring services and being partnered with a parent.
You may also use services like WhatsApp or Facebook to host masterclasses. You could put your courses on sites be paid every time someone signs up for one of your classes.
Also see: Causes, Effects and Solutions to Conflict in Africa
9. Business of Barbecue/Shawarma Service: This is another company that you can start with a modest investment and earn money from on a daily basis, as shawarma is a daily consumable item.
Some individuals enjoy eating barbeque or shawarma while drinking at a bar parlor, as well as purchasing items for their families. A front of a beer parlor or club would be ideal for this company. With as little as N30,000, you may establish your own shawarma or barbecue restaurant.
10. Production of Liquid Soap business: The liquid soap business is so large that established companies are unable to keep up with demand. It is a product that every home needs, and as the population grows, so will the demand. If you search around, you'll discover handmade liquid soaps in plastic bottles with no branding that sell for between N50 and N100.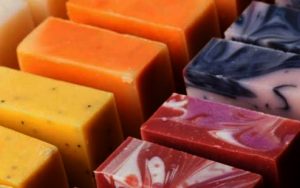 You can make a lot of money-making liquid soap with a small investment. You sell to supermarkets and other retailers who sell directly to consumers, as well as restaurants, bakeries, caterers, and housekeepers. You may need to obtain training from vocational centers established by religions, governments, and non-governmental groups. Create a big market with branding and attractive packaging, and you'll be smiling all the way to the bank.
Also see: Countries with the best education system in the world 2023
11. Car Cleaning Business: For a long time, car wash services have been one of Nigeria's most popular small enterprises. The reason for this is that the need for car washes will always be high, and anyone, regardless of age, anyone may start a car wash business.
You may establish a car wash that caters to upwardly mobile persons with a little more cash by building up a sitting area with a TV set where your customers can sit while their cars are being washed If you have the space, you might make it a multi-income stream business by selling drinks, shawarma, and other goods from the seating area. A rental space, a source of water, and a washing machine are the most crucial elements for a vehicle wash firm.
Recommended: Countries With The Lowest/Least Population In The World
12. NOODLE STAND: In many areas of Nigeria, opening a noodle stand is a business that may be highly lucrative. A gas or kerosene stove, some places for clients to sit and eat, and most importantly, a busy area is all you need to start your business. A dish of noodles and eggs could cost about 500 Naira at most noodle stalls.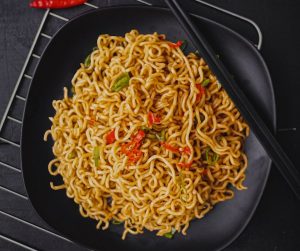 Two packs of noodles and one egg are often included on the noodle platter. An egg costs 80 Naira while a pack of small-sized noodles costs about 120 Naira. When you account for other factors like the price of kerosene or gas, you may make a cool profit of 100 naira or more on only one plate of noodles.
13. PERFUME OIL SALES: Selling oil perfume is another profitable venture you may launch in Nigeria with 50k or less of your capital. This business is very simple to start because it doesn't require a lot of equipment. All you need to do to launch this brilliant company concept is to get in touch with a reputable perfume oil vendor who sells the scents that your customer base prefers. Next, buy perfume bottles (usually 1ML) to use for sales of your products. After that, you may start selling homemade perfume oils and earn incredible money.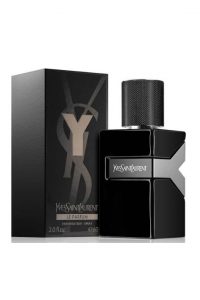 Recommended: How to start a business with small capital and be successful
Conclusion
Nigeria is a highly-developed economic country; yet, our government has not managed it efficiently, and people are making billionaires every day via their own enterprises. The majority of Nigeria's millionaires began with a tiny sum of money and have grown to be household names throughout Africa. You, too, may begin right now; remember, a thousand-mile trip begins with a single step.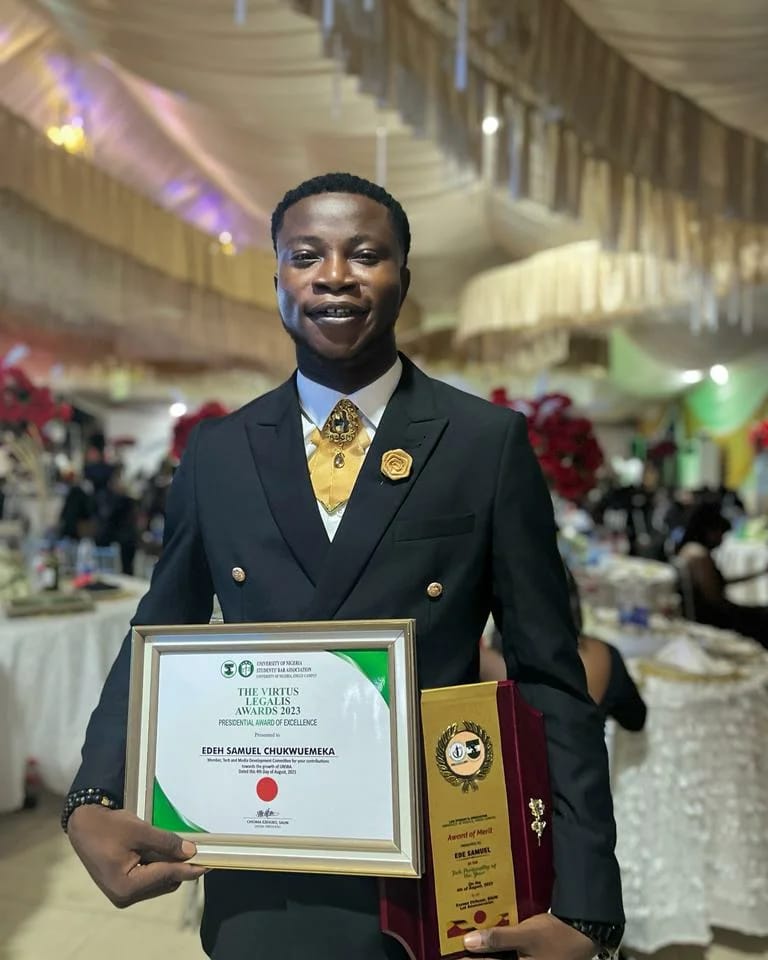 Edeh Samuel Chukwuemeka, ACMC, is a lawyer and a certified mediator/conciliator in Nigeria. He is also a developer with knowledge in various programming languages. Samuel is determined to leverage his skills in technology, SEO, and legal practice to revolutionize the legal profession worldwide by creating web and mobile applications that simplify legal research. Sam is also passionate about educating and providing valuable information to people.