Price Of a Bag Of Cement in Nigeria Today: Cement prices in Nigeria fluctuate like the price of quicksilver. In fact, despite the fact that it is not an imported item, cement is one of the few consumer goods in the country that fluctuates in price often. Worse, the pricing isn't the same in every section of the country. The pricing in Kano, for example, is not the same as those in Lagos.
As a result, it's easy to become perplexed while attempting to figure out what the current cement price in Nigeria is, especially if you're looking on the Internet. Because of the rapid rate at which cement prices in Nigeria fluctuate without warning these days, concerned persons have no choice but to track the pattern of cost changes in order to maintain bids and quotations current.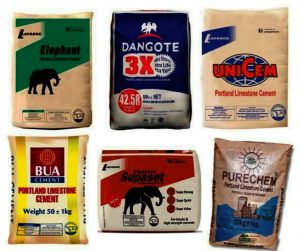 This is because most houses built in Nigeria employ a large number of cement bags from the substructure to the superstructure, which contributes to a reasonable quota in the cost of construction projects today.
Recommended: Cost of a bag of rice in Nigeria currently
Factors Responsible For The Fluctuating Cement Price in Nigeria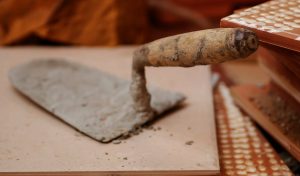 1. Maintenance cost: Cement plants involves heavy duty machinery, complex facilities, and expensive instruments. The Maintenance of these could be very expensive, and in order for the producers to maintain all these equipment's, keep producing cement, and remain profitable, they just have to increase the prices of a bag of cement.
2. Government Policy: Over the years, stringent Government policies put in place has really affected the cost of production and manufacturing of cement in Nigeria, and as such has seen a resultant increase in price of such cement. Such government policies include: Imposing Multiple taxes, ban on importation, poor power supply. 
3. Poor Power Supply: The Non-chalet attitude of the Nigerian Government towards providing stable electricity and power supply in Nigeria, has ensured that poor power supply has become a wide spread issue, and this issue affects the production and manufacturing of Cement in Nigeria, and Producers have to rely on Generator and other alternative sources of power which is so expensive, and even more expensive to maintain and run daily. 
Recommended: Monthly and Annual Salary of Lawyers in Nigeria 2023
4. Distribution Costs: Generally, the cost of distribution of the products of these Cement Products also account for the increasing price of Cement in Nigeria. This is so because the cost of distribution to market and targeted customers is usually expensive, and in turn may lead to increase in the price of these products.
5. Retail: Retail is the sale of goods to the public in relatively small quantities. Retail price often accounts for the ever increasing rise in the price of cement in Nigeria. This is due to the exorbitant retail price. For instance, the wholesale price may be 3,100 Naira per 50kg bag of cement, while the Retail Price could be 3,400 Naira for that same bag of Cement, and it is at the latter rate we purchase the bag of cement. This increase in Retail price for personal profit results in a more increased price of cement.
Current Price Of A Bag Of Cement In Nigeria 2023
1. Dangote Cement: Dangote Cement Plc is a prominent indigenous cement corporation in Sub-Saharan Africa, pushing cement sales in up to ten nations throughout the continent, with Aliko Dangote, a businessman, and billionaire, as its chairman. Obajana Cement Plc was created in 1992 and rebranded in 2010. With an annual production capacity of 48.6 million tonnes, the corporation is now the largest cement manufacturer in Sub-Saharan Africa, with three cement mills in Nigeria, one in Senegal, and another in Tanzania. The company's headquarters are located in Lagos.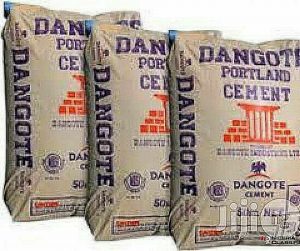 Dangote Cement has been touted as Nigeria's best cement, and it is widely used as the builder's choice across the country. It is also the most expensive cement currently accessible in Nigeria, and it is available in all building material dealers' warehouses. Price of Dangote cement for 50kg (1 bag) – NGN 3,600 – NGN 4,500.
Also see: Cost of building a duplex in Nigeria in 2022
2. Lafarge Cement (Elephant): Lafarge is a French-Swiss corporation that manufactures cement, sells concrete solutions, and operates a coarse aggregate quarry. It was created in 1833 in Paris, France, by its previous CEO, Joseph Auguste Pavin de Lafarge. Its parent firm, Lafarge Holcim, is best known in Nigeria as Elephant Cement, and it is the country's second most popular cement, behind Dangote.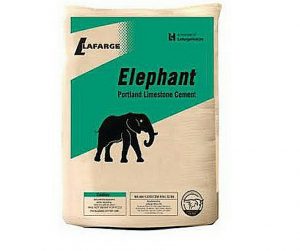 It owns WAPCO cement mills in Nigeria's Ewekoro, Sagamu, and Ogun state, Ashaka, with a current cement production capacity of 10.5MTPA. The United Cement and Atlas businesses are also present in the South-South states of Cross River and Rivers, respectively. It is now priced at N2,550 per 50kg and N1,470,000 for a 600-bag wholesale purchase.
Recommended: Ranking of the Top 10 Most corrupt African in 2023
3. Ibeto Cement: Dr. Cletus Madubugwu Ibeto, the business's CEO/Chairman, created Ibeto, a cement manufacturer based in Nigeria. Following the Federal government's ban on packaged cement, the firm began operations in 1997 when the CEO ceased importing bagged cement from Portland. Today, Ibeto has strengthened his manufacturing plants, resulting in enhanced production capacity in the millions of metric tonnes per year and a storage capacity of over 50,000kg per year. Ibeto cement has built a devoted client base in Nigeria and throughout the world since its inception in 2005.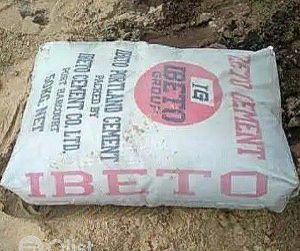 It began producing bagged cement at its Bagging Terminal at Bundu Ama, Port Harcourt, Rivers State, in June 2005. The Terminal is a cutting-edge bagging operation with a 50,000-metric-ton flat-storage capacity. A manufacturing capacity of 1,500,000 tons per year equates to a daily production capacity of at least 6,000 metric tons. It features two (2) manufacturing lines, each capable of producing 2700 50kg bags per hour, for a total capacity of 5400 50kg bags per hour.
Every hour, nine (9) trucks containing 600 bags will be loaded. It also contains a third manufacturing line for giant bags weighing 1500 kilograms, dubbed the Big Bag Plant, and a fourth production line for bulk cement powder, which is loaded into special cement vehicles with tanks and discharge pumps. Nigeria Cement Company Plc (NIGERCEM), Nkalagu, Ebonyi State, is also owned by Ibeto Cement at 60 percent. This condition has allowed Ibeto Cement to start reviving the old Nigercem facility and building a new dry-process plant as soon as possible. The Price of Ibeto cement is 2,550 (50kg bag) and 1,500,000 (Wholesale i.e 600 bags).
Recommended: Causes, Effects and Solutions to examination malpractice in Nigeria
4. BUA Cement: With an annual production capacity of over 2 million tons, BUA Cement has been advertised as the second-largest cement maker, only behind Dangote. In the states of Edo and Sokoto, the King of Strength Cement has some manufacturing facilities. Apart from the early strength achievement of its two main products, BUA plc is known for its speedy setting and low hydration heat.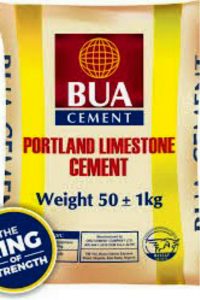 BUA Group entered the cement sector in 2008, shortly after gaining a license from the Federal Government of Nigeria to import cement into the country. The BUA Group has significant cement production capabilities, with three major companies and facilities in Northern and Southern Nigeria, as well as a 2 million metric tonnes per annum floating port supplying specialized markets.
The Group's plants can produce various grades of cement to satisfy the demands of the local Nigerian market while also achieving the highest cement manufacturing standards. The Price of BUA cement is 2,550 (one bag) and 1,470,000 (wholesale, i.e. 600 bags).
Recommended: Process of buying a land in Nigeria
5. Eagle cement: Eagle is among the leading cement manufacturers in Nigeria, and it is owned by the Philippines. It began in 1995 and has subsequently expanded internationally to become one of Nigeria's best-selling books.
Eagle Cement Corporation is a company that produces and distributes cement. Eagle Cement Advance and Eagle Cement Strongcem are two of the company's products. Eagle Cement Advance, a product of the company, is a type 1 portland (1P) blended cement made out of clinker, gypsum, and reactive tuff material. Eagle Cement Advance comes in packs of 40 kg.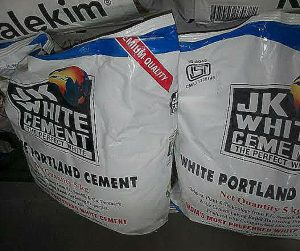 Eagle Cement Strongcem, a product of the company, is a type 1P cement made of clinker and gypsum. Eagle Cement Strongcem is available in 1-tonner sacks and in bulk. The Price of Eagle Cement is 2,550 (50kg bag) and 1,470,000 (Wholesale i.e 600 bags).
6. Ashaka Cement: The name Ashaka is derived from the place in the north where the production factory was located. It is a subsidiary of Lafarge cement, which is based in Gombe, Northern Nigeria. Ashakacem is known as the "Star of the North," a well-known brand with a track record of excellence and honesty.
It has exceptional strength performance at all ages, as well as increased adaptability and durability. It is suited for both general purpose and structural concrete applications because to its outstanding workability and early strength. Ashaka cement price is ₦2,550 (50kg bag) and ₦1,470,000 (Wholesale i.e 600 bags).
Recommended: Top 10 Countries Where Weed Is Legal in the world
Cement in Nigeria: Different Types
a. Ordinary Portland Cement (OPC): This is the most popular form of cement in Nigeria, as it is utilized in most building projects. It may be used in any type of building project. Because it is utilized in the manufacture of concrete, it is also the most extensively manufactured. It's also employed in plasters and screeds, as well as in mortars (mixed just with sand and water). In Nigeria, the is the preferred cement for most construction projects. Take a peek at what this sort of cement costs in Nigeria right now.
b. Portland Pozzolana Cement (PPC): It Is the cement to use if you want a concrete surface that is susceptible to chemical assaults as a result of activities within a space. The term PPC comes from a blend of Portland cement and powdered pozzolanic clinker. It is appropriate for marine, sewage, and other water-related projects.
Also see: Most profitable businesses to start in next and be successful 2022
c. White Cement: It is a form of regular Portland cement made from iron oxide-free basic materials. It's typically white in color and costs more than OPC. Precast curtain walls, facing panels, and terrazzo surfaces are all made of white cement. It's also utilized for inside and exterior ornamental projects. Building exterior renderings, facing slabs, floorings, ornamental concrete goods, garden walkways, swimming pools, and so on.
d. Rapid hardening Cement: In contrast to typical Portland cement, rapid hardening cement can achieve high strength in a short amount of time. It has a higher lime content and finer ground particles, resulting in stronger early strength development than OPC. This speeds up the construction process by allowing formwork to be removed sooner. It is primarily used in road construction and prefabricated structures.
The following are the other cement kinds in use across the world:
Sulfates Resistant Cement
Low Heat Cement
Blast Furnace Slag Cement
high Alumina content Cement
Colored concrete
Expansive hydrographic cement
Cement for Air Entrainment
Recommended: Most Awarded Artists/Musicians In The World
Resources Used For Cement Production In Nigeria
Today in Nigeria, marble and limestone are the major minerals for cement production. While converting this limestone to cement by heat, it releases carbon dioxide as a waste product.
They are majorly composed of the carbonates of magnesium and calcium and a larger deposits of calcium carbonate are observed in some places in Nigeria such as: Yandev, Calabar, Ukpilla and Ewekoro (which has the largest deposit of Magnesium carbonate).
Most recently, the Ministry of Mines and Steel Development in Nigeria reported a total collection of limestone (measured at 2.3 TMT for which 11 MMT is used and 568 MMT stands as proven reserve). Again, these deposits are seen as unadulterated especially in places such as: Cross-River, Benue, and Ebonyi cities with large volume of industry in Edo, Ogun, Gombe, and Sokoto. However, Nigeria is the largest enriched country in West Africa.
Conclusion: Top 10 Cheapest Universities in Nigeria and their school fees
Conclusion
It's critical to understand that the rates stated above are normal costs for any brand of cement you're interested in. Some shops, on the other hand, may add a small amount of money to their merchandise in order to boost their profit at the end of the day. The recession in Nigeria has resulted in a significant increase in the cost of products.
Depending on the state and place of purchase, a bag of cement can cost anywhere from N2500 to N4500. Regardless of price fluctuations, you should not go below the pricing indicated above; otherwise, you will be purchasing inferior cement.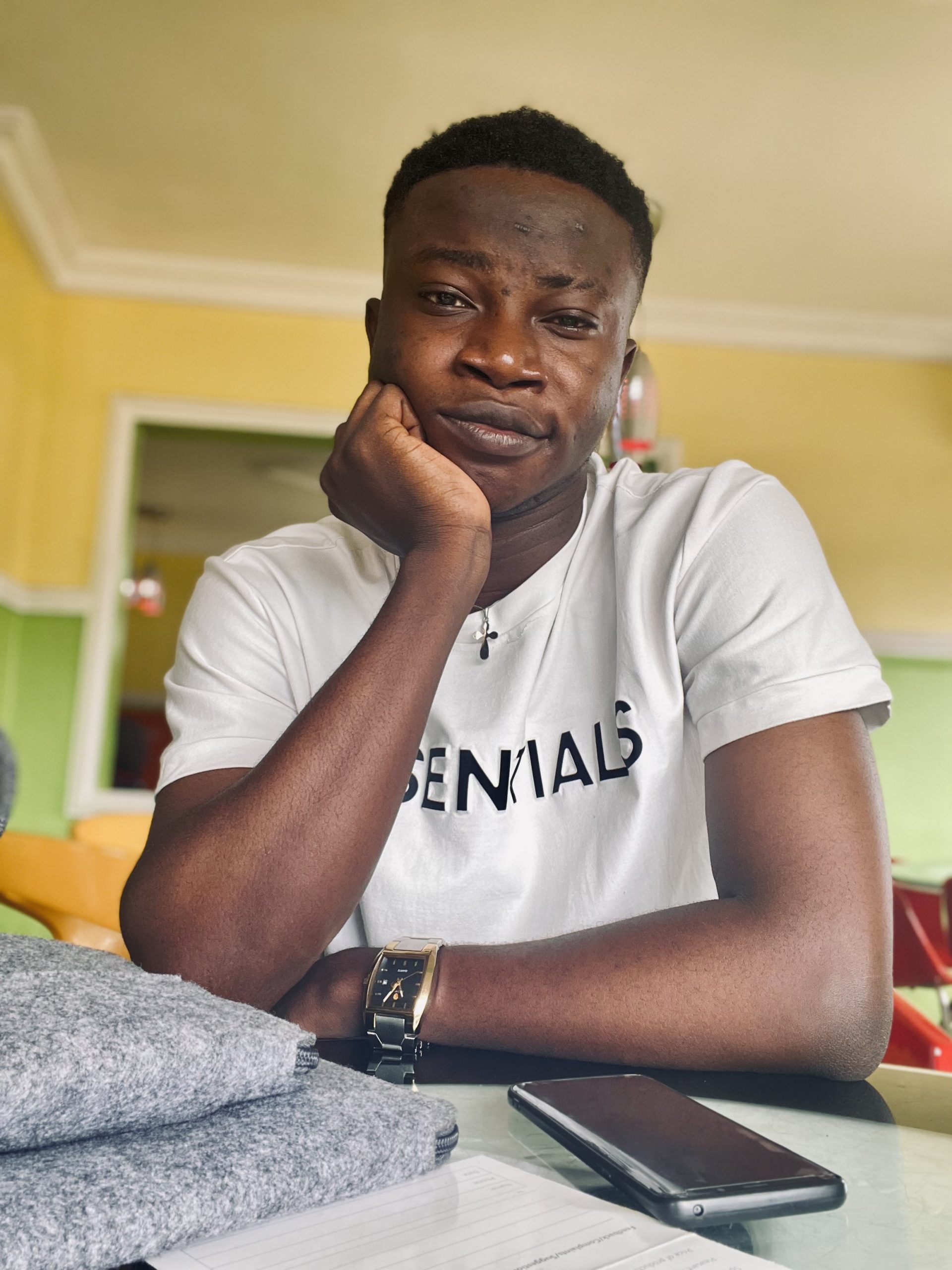 Edeh Samuel Chukwuemeka ACMC, is a Law Student and a Certified Mediator/Conciliator in Nigeria. He is also a Developer with knowledge in HTML, CSS, JS, PHP and React Native. Samuel is bent on changing the legal profession by building Web and Mobile Apps that will make legal research a lot easier.