Most awarded artists in the world: Have you ever wondered who is the most awarded artists in the history of music? In this post, we will show you the ranking that will answer your question. The data refers to the awards won by the singers during their career (thus excluding all kinds of posthumous recognition) and includes both awards for musical merits (Grammy Awards, AMA Awards, British Awards, etc.) and awards granted in reference to humanitarian and artistic commitments, outside the field of music (for example, fashion, cinema,etc).
The absolute king of this special list could only be Michael Jackson, who during his 45 years (if we also count his stage with Jackson 5), has broken all records. The voice of 'Thriller' has been awarded more than 800 awards, including 13 Grammys. Let's take a look at the others below.
Recommended: Richest musicians in the world currently
Top 8 Most Awarded Artists In History
1. Michael Jackson: Michael Joseph Jackson was an American singer, songwriter, dancer, and philanthropist who was born on August 29, 1958, and died on June 25, 2009. He is regarded as one of the most significant cultural figures of the 20th century and has been dubbed the "King of Pop." His contributions to music, dance, and fashion over a four-decade career, as well as his popular life, made him a renouned figure in global culture. Artists from many different musical styles were influenced by Jackson.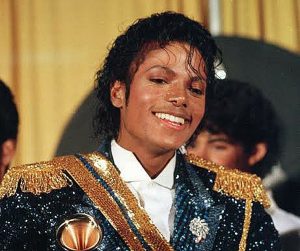 He made complex dance moves like the moonwalk, for which he gave the name, and the robot; popular through stage and video performances. He has won the most awards in music history.
By far, Michael Jackson has received the most awards in history. He won 834 awards during his career and lifetime, including 26 American Music Awards and 13 Grammy Awards. In addition, the Rock & Roll Hall of Fame elected to honor him. Michael is also the Most Successful Music Entertainer of All Time, and he holds a staggering 39 Guinness World Records.
2. Beyoncé: Beyoncé, whose full name is Beyoncé Giselle Knowles, was born on September 4, 1981, in Houston, Texas, in the United States. She is an American singer, songwriter, and actress who rose to prominence in the latter part of the 1990s as the lead singer of the R&B group Destiny's Child before launching a solo career that was hugely successful.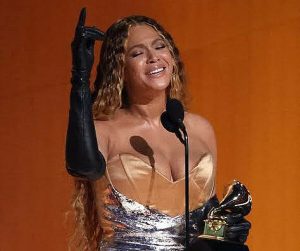 In 1990, Beyoncé and some of her childhood friends formed the girl group Destiny's Child, which was originally known as Girl's Tyme. She was just nine years then. The group lost on the television talent show Star Search in 1992, and three years later, before an album was released, it was let go from a recording contract.
The fortunes of Destiny's Child turned around in 1997 when they got a recording deal with Columbia and released their own debut album, which had the hit song "No, No, No Part 2." The group won two Grammy Awards for their 1999 follow-up album, The Writing's on the Wall, which sold more than eight million copies in the United States. Survivor (2001), the group's third album, scored number one at the Billboard 200 chart.
Beyoncé, who has won 660 awards throughout her career, comes in second place. She has been dubbed the most influential female singer of the 21st century in addition to being the most successful female artist of all time.
Beyoncé has been nominated for 88 Grammy Awards, making her the most-nominated artist ever. She has won 28 Grammy Awards. Additionally, she is the one of the most successful award winner in history, having won 29 MTV Video Music Awards.
Also see: Best Hospitals in the World
3. Whitney Houston: American singer and actress who died on February 11, 2012, was born on August 9, 1963. She is one of the best-selling artists of all time and has sold more than 200 million records worldwide. Houston was known for her powerful, soulful vocals and ability to vocal improvise. She was also nicknamed "The Voice." She is the only artist to have seven consecutive Billboard Hot 100 number-one singles, beginning with 1985's "Saving All My Love for You" and continuing through 1988's "Where Do Broken Hearts Go."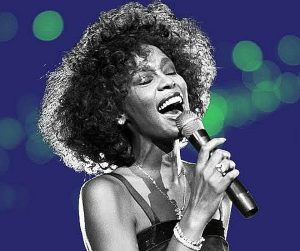 When Houston entered the film industry, she gained popularity. Her films and recordings attracted a lot of attention as well as controversy. She was inducted into the Grammy, Rhythm and Blues Music, and Rock and Roll halls of fame, in addition to receiving numerous awards throughout her career and after her death, including two Emmy Awards, six Grammy Awards, 16 Billboard Music Awards, and 28 Guinness World Records.
Most people think that Whitney Houston had one of the best voices ever. She was the king of the charts for almost four decades and had huge hits like "I'm Your Baby Tonight" and "All The Man That I Need." During her career, Whitney received 657 awards, including 22 American Music Awards, 14 World Music Awards, 16 Billboard Music Awards, and 2 Emmy Awards.
Also see: Advantages And Disadvantages Of a Savings account
4. Lady Gaga: Lady Gaga is an American songwriter, singer, actress, philanthropist, dancer, and fashion designer who was born Stefani Joanne Angelina Germanotta. Gaga was born on March 28, 1986, in Manhattan, New York City, to philanthropist and business executive Cynthia Louise (Bissett) and internet entrepreneur Joseph Anthony Germanotta, Jr. Her father comes from Italy; additionally, her mother, who hails from West Virginia, is of French, English, German, and Scottish ancestry and is half Italian and half French. From a young age, Gaga was able to sing and play the piano.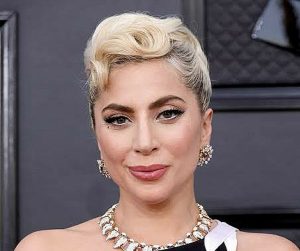 She went to the Convent of the Sacred Heart when she was 11 years old, where she was bullied for her eccentric behavior and her smaller, plumper frame than other girls and larger front teeth.
Gaga began performing at open mic nights in bars and clubs when she was 14 years old. She was admitted to New York University's Tisch School of the Arts at an early age, at the age of 17.
She wrote essays and analytical papers on art, religion, social issues, and politics in addition to honing her songwriting skills. Since her debut in 2008, Lady Gaga has been setting records and selling out arenas. She has tried her hand at things outside of music and succeeded. She recently appeared as the main character in A Star is Born and starred in the popular television series American Horror Story.
In the course of her career, Gaga has amassed a total of 450 awards, including 13 Grammys, an Academy Award, two Golden Globes, a BAFTA, and three Brit Awards. Additionally, she has been included in the Guinness Book of World Records sixteen times.
5. Eminem: (born October 17, 1972), better known by his stage name Eminem; he is an American rapper and record producer. He is widely regarded as one of the greatest rappers ever and is credited with popularizing hip hop in middle America.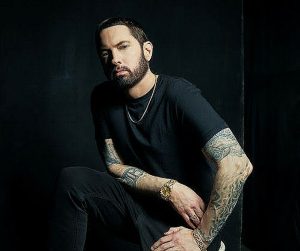 Many people believe that Eminem's fame and success around the world made it possible for white rappers to be accepted in popular music. He became a symbol of the popular angst of the American underclass and has been cited as an influence for many artists of various genres, despite the fact that much of his transgressive work in the late 1990s and early 2000s caused him widespread controversy.
One of the greatest rappers of all time is Eminem; his abilities and influence on music as a whole have been recognized by individuals outside of hip-hop. For his work on 8 Mile, he became the first hip-hop artist to win an Academy Award.
Eminem has won 392 awards over the course of his career, including 17 Billboard Music Awards, 8 American Music Awards, and 15 Grammy Awards.
6. Madoona: Madonna, whose real name is Madonna Louise Veronica Ciccone, was born on August 16, 1958, in Bay City, Michigan, in the United States. She is an American songwriter, singer, entrepreneur and actress. During the 1980s and 1990s, she achieved levels of power and control that were almost unheard of for a woman in the entertainment industry.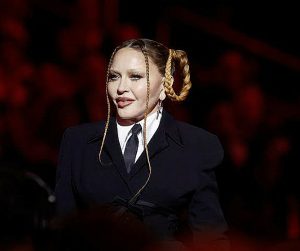 Madonna was born into an Italian American family. In the late 1970s, she studied dance at the University of Michigan and with the Alvin Ailey American Dance Theater in New York City. After that, she briefly moved to Paris to be a part of Patrick Hernandez's disco revue. She performed with a number of rock bands after returning to New York City before signing with Sire Records. In 1983, she had her first hit, "Holiday," which set the tone for her later music, which had an upbeat dance club sound with sharp production and instant appeal.
The lyrics of Madonna's melodic pop songs, which ranged from the childlike innocence of "True Blue" (1986) to the erotic fantasies of "Justify My Love" (1990) to the spirituality of later songs like "Ray of Light" (1998), addressed love, sex, and relationships. Despite being criticized for having a limited range, her sweet girlish voice was perfectly suited to pop music.
At this point, Madonna has produced hit after hit for what seems like an eternity. She has won 340 awards, so almost nothing has stopped her. She is one of the most successful female artist of all time thanks to her worldwide record sales of more than 300 million copies. She has received 45 BPI awards, a Guinness Book of World Records entry, and 12 RIAA multi-platinum albums—the most by a female artist ever—on her list of accomplishments.
Madonna, one of the greatest pop stars of all time, is estimated to have made $1.2 billion touring during her career. The Material Girl has been credited with having an impact on female musicians like Shakira, Lady Gaga, and Britney Spears.
7. Rihanna: Born on February 20, 1988, Robyn Rihanna Fenty is a Barbadian singer, actress, and entrepreneur. Rihanna was invited to the United States to record demo tapes after she submitted an audition for American record producer Evan Rogers.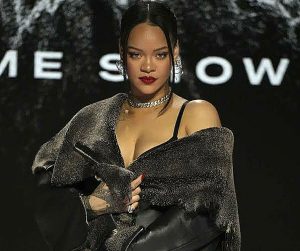 She was born in Saint Michael and raised in Bridgetown, Barbados. Her first two studio albums, Music of the Sun (2005), and A Girl Like Me (2006), both of which reached the top ten on the US Billboard 200 chart and were influenced by Caribbean music which helped her quickly gain recognition after signing with Def Jam in 2005.
A singer who became famous all over the world at the beginning of the 21st century. She was known for her distinctive and versatile voice and her stylish appearance. She is also famous for her fashion and beauty lines.
Rihanna is still one of the most successful musicians in history, despite the fact that she is currently concentrating more on the makeup and fashion industries. She has sold more than 250 million records worldwide and has won 362 awards.
She has been honored with 12 Billboard Music Awards, 9 Grammy Awards, and 13 American Music Awards. She is also the third-best-selling female artist of this century in the United Kingdom, where she has sold more than 7 million albums.
Recommended: Differences Between the two creation stories
8. Taylor Alison Swift: She is an American singer-songwriter who was born on December 13, 1989. Her music can be found in a variety of genres on her discography, and her songwriting, in which she frequently draws inspiration from her personal life, has received praise from critics and a lot of media attention. Swift, a country music artist who was born in West Reading, Pennsylvania, moved to Nashville when she was 14 years old. She signed a songwriting contract with Sony/ATV Music Publishing and a recording contract with Big Machine Records in 2004.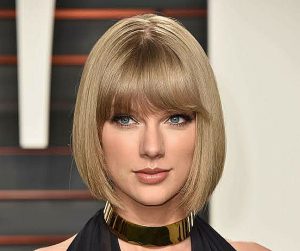 Taylor Swift is another artist who went from being unknown to the top of the mountain in just a few years with her self-titled debut album in 2006. This made her the first female country singer to write or co-write an entire album that was certified platinum in the United States. She has established herself as one of the best female vocalists of her generation thanks to her versatility across a variety of musical styles and genres.
Taylor Swift became the first artist in history to reach the top ten on the Billboard Hot 100 song chart when her album "Midnights" was released in October 2022. In order to regain ownership of her older songs, Swift began re-releasing them in 2021. Taylor's version, Red, became her tenth No. 1 album. 1 on the 200 Billboard charts.
"Folklore," which Swift wrote and produced entirely while quarantined, was unexpectedly released in July 2020. It was the first album of the year to sell one million copies. "Evermore" was unannouncedly released by her in December.
With her 2019 single "You Need To Calm Down," Swift has used her fame to encourage political action. She asked her fans to support the Equality Act. Members of Congress questioned Ticketmaster's hold on concert sales when demand for tickets to her 2023 Eras Tour exceeded capacity in November 2022.
Taylor is the only artist to have won more American Music Awards (40), Billboard Music Awards (29), and Grammy Awards (11, including 3 for Album of the Year). So there you have it, the most awarded artists in history. Some of this artists have gone on to gather millions of dollars and help the poor in and outside their country.
Some have built mansions and bought flashy cars and are living a wonderful life, but all in all, they have one thing in common, they have a wonderful legacy they have lived behind for the future generations. Take care of yourself, and don't forget to share this article because I do know you enjoyed it.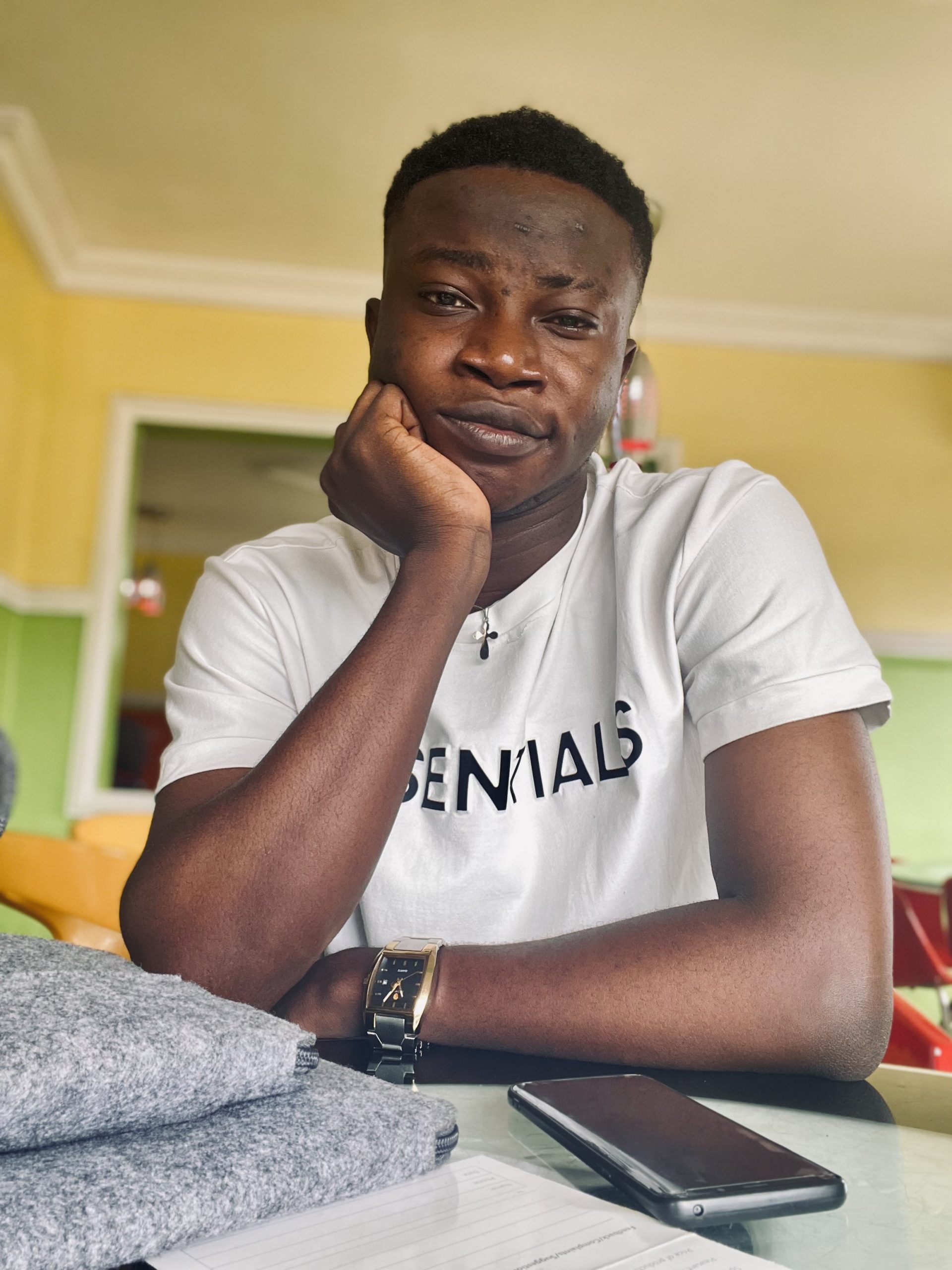 Edeh Samuel Chukwuemeka ACMC, is a Law Student and a Certified Mediator/Conciliator in Nigeria. He is also a Developer with knowledge in HTML, CSS, JS, PHP and React Native. Samuel is bent on changing the legal profession by building Web and Mobile Apps that will make legal research a lot easier.