Price Of a Bag of Rice in Nigeria: Rice is a common food in Nigerian, African, and Asian cuisines. It feeds over half of the world's population and produces the third most food. Rice is made from the seed of the grass Oryza sativa (Asian rice) or Oryza glaberrima (less common) (African rice). Rice may be grown almost everywhere, but it requires specific circumstances or environmental factors such as rainfall, temperature, and soil texture. In many places around the world, rice plays an important cultural role. Rice is a carbohydrate food and a big source of energy (130 calories per 100 grams), as well as a significant quantity of protein. In 2020, Nigeria's federal government closed the country's border to prevent the importation of illegally imported rice.
The goal of this strategy was to boost local industry and agriculture. Despite the fact that the transition disrupted many other industries and was poorly planned, Nigeria aims to produce rice appropriate for its people and will likely join China and India's vast agricultural outputs. Rice is made in a variety of ways in Nigeria, including Jollof, white rice, fried rice, Banga rice, coconut rice, and so on.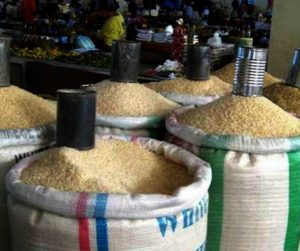 Rice comes in a variety of sizes, including 50kg, 25kg, 10kg, and even 5kg bags. These are priced differently depending on the brand, color, and quality of the fruit. Rice prices in Nigeria have constantly varied as far as memory can recall. This variation might be seasonal or due to exchange rate fluctuations (at the time Nigeria was still a major importer of rice).
Recommended: Process of Purchasing a Land in Nigeria
Price Of Local And Foreign Rice In Nigeria 2023
Local Rice Brands in Nigeria: Local rice is a rice that is locally produced and manufactured in Nigeria. These brand of rice include: Ofada Rice, Mama's pride, Royal stallion rice, Mama's choice, Anambra rice, Mama Gold, Lake Rice, Tomato Arson rice.
Foreign Rice Brands in Nigeria: Foreign Rice is a rice which is imported into Nigeria for Consumption. Over the years, Importation and Consumption of Foreign rice has been the trend in Nigeria, until the ban of importation of rice by the Federal Government, and this increased local output and manufacturing of the Local rice so considered above. Nonetheless, foreign rice is still popular across Nigeria, and it is still the most preferred by Nigerians. Some of these foreign rice are: Fallon Rice, Basmati Rice, My Choice, Riceland America long grain rice, Caprice, Rice master.
a. Nigerian Ofada Rice Prices: Nigerian brown rice, named after the town of Ofada in the state of Ogun, is a popular rice variety in the area and elsewhere in the country. It's incredible since rice is sometimes viewed as a luxury item, accessible at high-end restaurants and pubs around the country.
1kg Ofada rice = N1,500–N2,000
50kg Ofada rice = N48,000–N59,000.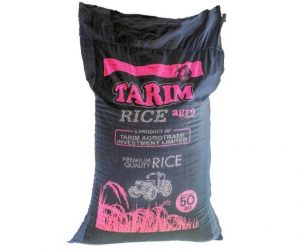 b. Royal Stallion Rice Prices in Nigeria: The Stallion Group of Companies, which also markets other Stallion-branded products such as food, autos, and home goods, markets this rice. Stallion rice is one of the most well-known rice brands in the world, featuring rice from respected nations like Thailand, Vietnam, India, Brazil, and the United States. It provides a high-quality rice variety, so it's no surprise that it's a popular brand in the country.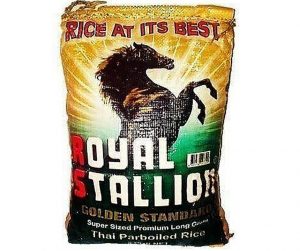 Rice Royal Stallion 50kg: N25,000-N27,500 (depending on the market)
Rice 25kg Royal Stallion – N12,500: N14,000
Also see: Countries with the least cost of living in the world
c. Master Rice Prices in Nigeria: Rice Master Rice is another well-known high-quality brand that has long ruled the market and satisfied our taste senses. It's a nice, well-parboiled rice combination with a distinct flavor and color. It's also accessible at a reasonable price in key markets around the country.
Rice Master 50kg rice costs between N26,000 and N30,000 (depending on the market).
Rice Master 25kg rice costs between N13,000 and N15,500 (depending on the market).
d. Price of Mama Gold Rice: Mama Gold rice is one of Nigeria's most famous rice brands and with good reason. It's a premium Thai-parboiled rice with low starch content. Because it is quick to cook and does not require extensive parboiling, many Nigerians refer to it as "special rice." It is available in several sizes with the corresponding pricing. This rice may be found in a variety of marketplaces around the country, including Lagos's famed Daleko market. The price of Mama Gold rice is currently N30,000 to N35,000 for 50kg (depending on the market).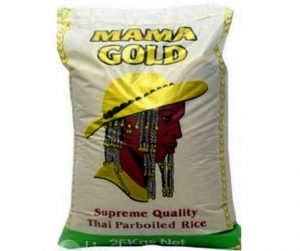 Also see: How to become a successful entrepreneur
e. Prices of Caprice in Nigeria: In Nigeria, Caprice is another well-known brand. It's a brand that you'll see all throughout the country. It is among the most popular rice brands in the country, alongside Mama Gold and Stallion. For some time, it was also one of the most affordable brands. Let's take a look at how much this rice costs in Nigeria right now.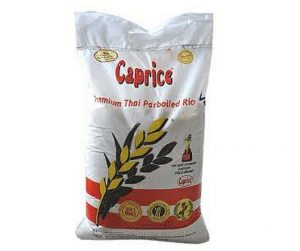 N28,000 to N34,000 for 50kg Caprice Rice
N13,500 to N17,500 for 25-kilogram Caprice rice
f. Falcon Rice: This rice is produced in the United States and is medium, long, and whole grain. It is not a regularly consumed species, but it is gaining appeal, particularly among Nigerians who have traveled to the United States and other parts of the world. The price of Falcon is N15,000 to N20,000 (25kg).
g. Basmati Rice: Another brand that is rapidly gaining popularity is Basmati Rice. Many people think it's low in sugar, so it's a good choice for weight-watching women, and maybe males as well. Basmati rice comes in its own special packaging and may be found in a variety of stores around the country. The cost of Basmati is N6,000 to N8,000 (5kg).
Recommended: Advantages and Disadvantages of Working From Home
h. Lake Rice: Another native rice is gaining popularity in Nigeria. The rice is relatively inexpensive, and it is widely used in Kebbi and Lagos states, where the state governments have shown a keen interest in its development. The 50kg Lake rice bag costs between N22,000 and N24,500, while the 25kg costs between N12,500 and N14,250.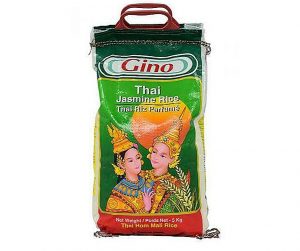 i. Mama's Pride Rice Prices: This is another well-known rice brand in Nigeria, and it is made by OLAM Nigeria Limited. The rice is popular among Nigerians since it has already been parboiled, saving both fuel and time when cooking. South America, North America, Central America, Australia, East Africa, and other West African countries are among the producers of this rice.
Mama's Pride Rice 25kg bag — N13,750 to N18,500
Mama's Pride 50kg bag Rice – N28,500 to N30,000.
Recommended: Top 10 Highest paid footballers in Nigeria
j. Tomato Aroso Rice: Tomato Aroso Rice is another Nigerian grown parboiled rice great in Quality, and rich in Iron and vitamins.  A 50kg bag of rice may be purchased for 28,000 Naira. 25kg (9,000 Naira), and 10kg (4,000 Naira).
k. Elephant Pride Rice: The Elephant pride is a rice produced by the Elephant group Plc. This Elephant branded rice comes in two types: Elephant Pride sortexed quality rice and African lady parboiled rice. While the latter (African Lady Parboiled Rice) is imported from Thailand, the former (Elephant pride sortexed quality rice) is produced and manufactured in Nigeria, and it can be purchased for 26,000 Naira.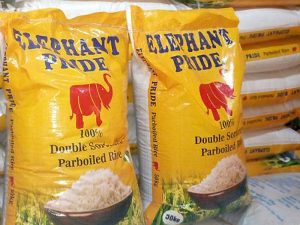 l. Anambra Rice: Anambra rice, as the name implies is a product of the Anambra rice miles limited located at Achalle, Anambra State. A 50kg bag of Anambra rice may be purchased at 22,000 Naira.
Recommended: Best musicians in Africa: Top 10 Most Popular
Things to Consider When Buying a Bag of Rice 
1. Quality: In the country, there are possibly hundreds of rice brands with varying costs and quality. Patience and resourcefulness are the keys to getting the most out of your money. Comparing the pricing of different rice brands using internet price comparison sites is a smart place to start. Because there are several varieties of rice available on the market, one must be selective when selecting the preferred grade of rice, as higher quality rice is beneficial to one's health.
Tips for choosing good quality rice:
a. Look at the color of the rice attentively while selecting top-grade rice. Choose rice that is vibrant in color and does not have a lot of yellowish tints.
b. Pay attention to the rice's texture. When pressed, quality rice has a strong texture that does not easily break.
c. Choose rice that does not stay together when pressed. Rice that sticks to the palm of one's hand when pushed has a lubricating substance, which is bad for one's health.
d. Examine the rice grain. You can tell if the rice is new or old by doing so.
e. Make sure there are no ticks in the rice.
f. Test the rice's quality by biting it. When bitten, good-grade rice is firm and difficult to break. It won't survive long if the rice is too brittle.
g. Purchase rice from a reputable retailer. Choose a reputable retailer that will provide you with safe and nutritious rice.
2. Price: In terms of rip-off price, Thailand's "Special Rice" serves as a standard. The Special Rice is the most costly "popular brand" in the country for the third year in a row. Any 50kg bag of rice that costs more than this is most certainly being sold at a rip-off price.
Recommended: Most Corrupt Countries in Africa 2021
Places to Purchase Rice in Nigeria
a. Market: A Market is a place where the buying and selling of goods and service occurs. This is the most common place for all citizens of Nigeria to purchase a bag of rice, as it is easily accessible, cheaper, and safer (you will be able to examine the rice before buying). A Market is therefore the number one place for purchasing a bag of rice in Nigeria.
b. Supermarket: A Supermarket is a self-service store where groceries are sold. Asides the market, a bag of rice may be purchased in a Supermarket in Nigeria. There are thousands of Supermarkets, malls, groceries stores, and food mart where you can purchase a quality bag of rice. However, sometimes Supermarkets is usually more expensive, but more convenient than the market. 
c. Online Store: An Online store is an application or website for e-commerce (the sale of goods and services). There are a couple of websites and application in which you can purchase a bag if rice from. These online stores include: Jumia, Konga.com, Jiji ng, Smart shop, amongst others. 
d. Shops: Basically there are a couple of wholesale and retail shops wherein bags of rice are sold in communities. One can simply purchase a bag of rice from these places, instead if having to go far as going to a market, supermarket, or ordering a bag of rice from an online store. 
Conclusion
Rice is still a basic dish in Nigeria, and it is unquestionably one of the most popular foods. Rice prices had historically been approximately 6,000 to 8,000 naira until successive administrations began enacting programs to reduce reliance on imported rice and increase domestic capacity.
Unpreparedness and the overall expense of production produced a quick surge in rice prices as the government implemented rules limiting rice importation. Significant price rises occur throughout the holiday season, as well as during periods of national inflation. Prices are expected to decline considerably as the country reaches a more technical balance in rice production.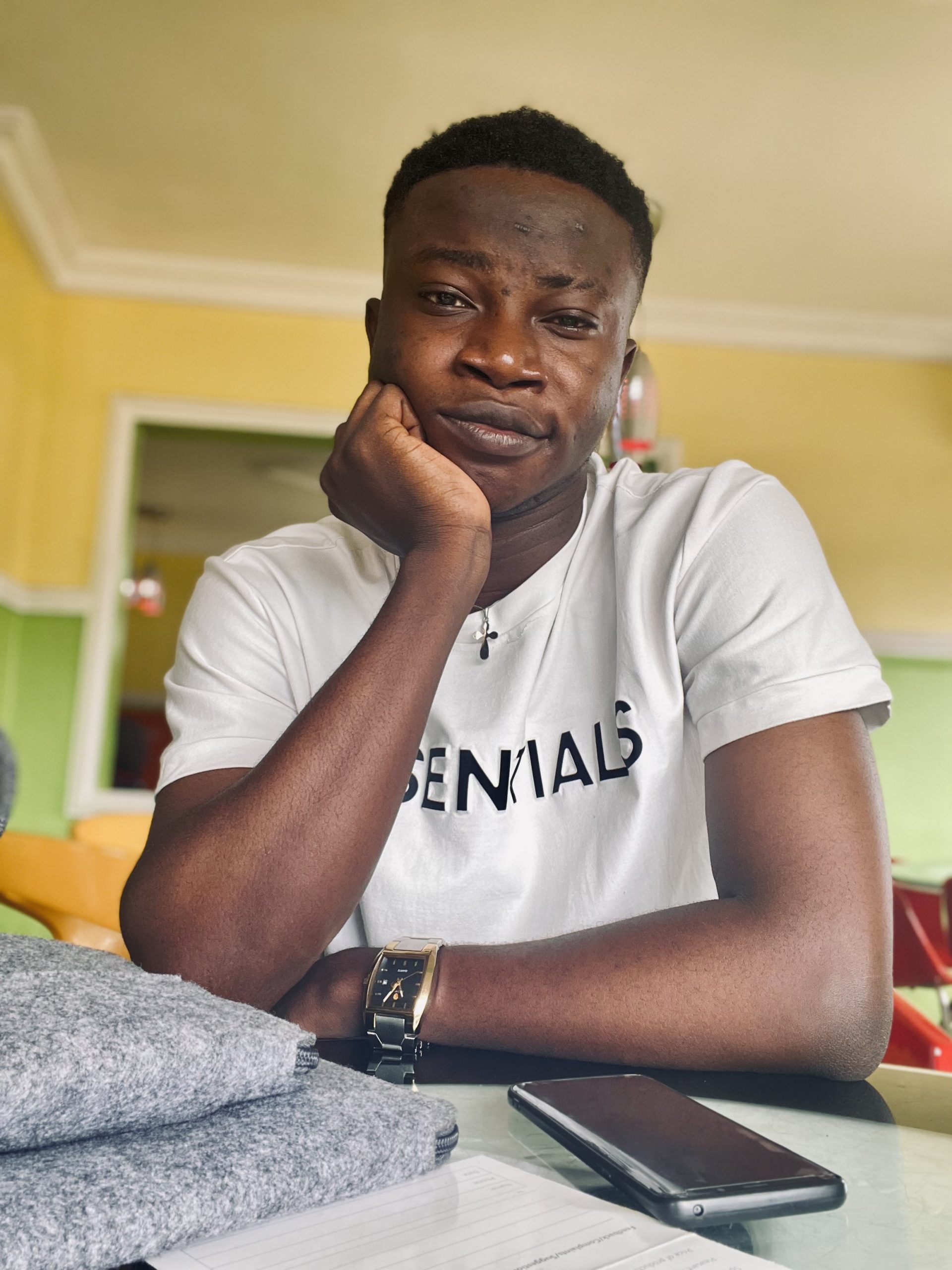 Edeh Samuel Chukwuemeka ACMC, is a Law Student and a Certified Mediator/Conciliator in Nigeria. He is also a Developer with knowledge in HTML, CSS, JS, PHP and React Native. Samuel is bent on changing the legal profession by building Web and Mobile Apps that will make legal research a lot easier.