Best K-Pop Girl Groups in the World: K-pop is a contemporary kind of South Korean pop that combines stunning audiovisual features with inspirations from many other musical genres. While K-pop culture has swept the globe since its introduction in the 1990s, K-pop boy groups frequently grab the spotlight. While many outstanding K-pop girl groups are producing excellent music, only a select few have been able to steal the show. It's about time K-pop girl groups are given credit.
Every Kpop girl group has there own music and personality. Social media has been used by many to increase their fan base and open up about their personal life. As an example, Blackpink's More popular than any Kpop singer, male or female, Lisa is the greatest Kpop Instagram influencer of all time. Check out the article on the top Kpop girl groups below if you're interested.
Recommended: Differences Between Goals and Objectives
Top 10 Best And Most Popular K-Pop Girl Groups in the World
1. Blackpink: BLACKPINK, one of the most well-known all-girl K-pop groups, made its appearance in August 2016. With the highest first-day views of their 2018 single "Ddu-Du Ddu-Du" off of their mini-album Square Up under the label YG Entertainment, the four-member South Korean pop group set a record. Jisoo, Jennie, Rosé, and Lisa, the other members of the foursome, are well-known for their style and have been termed "fashion idols." Even though they can all sing, Jennie and Lisa are rappers, adding a special edge to the group's happy general attitude. Blinks are the name of this K-pop group's followers.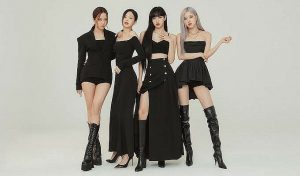 Songs by BLACKPINK are also a visual feast, with stunning costumes, perfect choreography, and innovative ideas. It is the most successful K-pop girl group ever, with over a million copies sold worldwide. The BLACKPINK House, a reality show for the female group, follows the singers as they go about their daily lives.
2. Girls' Generation: August 2007 saw the debut of the eight-person, all-girl K-pop group under the banner of SM Entertainment. The members are Taeyeon, Sunny, Tiffany, Hyoyeon, Yuri, Sooyoung, YoonA, and Seohyun; they are also referred to as SNSD. Before groups like BLACKPINK existed, Girls' Generation is credited with starting the Hallyu wave. Over 100 million people have viewed the group's infectious tunes "Gee," "The Boys," and "Oh!" on YouTube.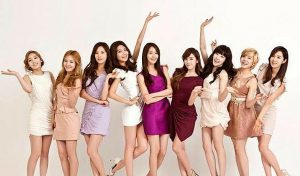 Their song "Into The New World" made headlines as a protest song and was played at numerous women's rights events, including the Me Too and LGBTQ+ campaigns. On the episode of You Quiz on the Block that aired on tv on September 1, 2021, the gang recently came together.
Also see: Advantages and Disadvantages of Being Famous
3. Apink: The six-person South Korean girl group's debut was made by Play M Entertainment in April 2011. The same year, Apink won Best New Female Artist at the Mnet Asian Music Awards (MAMA). They are one of the most well-known all-girl K-pop groups, and they became well-known for their upbeat bubblegum pop aesthetic and carefree dance moves.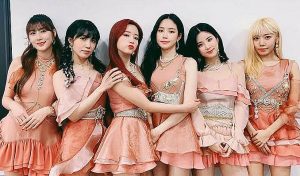 The group presently consists of Park Chorong, Yoon Bomi, Jung Eunji, Son Naeun, Kim Namjoo, and Oh Hayoung, down from the initial seven members. Pink Panda is the official name of their fan group. Apink's single "Mr. Chu," from the album Pink Blossom (2014), made its debut on Billboard's World Digital Songs Sales. Their best-selling hit in the US is "NoNoNo," which is featured on their 2013 mini-album Secret Garden.
4. Dreamcatcher: Worldwide, there is a huge fanbase for Dreamcatcher. They are the first K-pop group made up entirely of girls to top Billboard's Next Big Sound Chart in February 2021. One of the top K-pop girl groups, the group is renowned for using powerful visuals and distinctively stylized choreography to depict "dystopian" tales.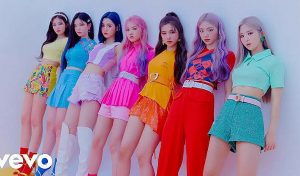 The band, formerly known as the five-piece ensemble MINX, made a comeback in January 2017 with seven new members: JiU, SuA, Siyeon, Handong, Yoohyeon, Dami, and Gahyeon. They released the single "Chase Me" off their debut album, Nightmare, under the name Dreamcatcher. The group is notable for its frequent live appearances and Evanescence-inspired synthpop musical style.
Also see: Most famous people in the world
5. TRI.BE: The seven-member all-girl group, TRI.BE Da Loca, which debuted explosively in February 2021 with the album and the singles "Doom Doom Ta" and "Loca," is the most recent K-pop phenomenon. Songun, Kelly, JinHa, HyunBin, Jia, Soun, and MiRe are members of TRI.BE, formerly known as LIONGIRLS and TRI.ANGLE. Sinsadong Tiger and Universal Music Group, Korea are in charge of the group's management.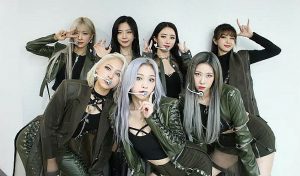 The words "triangle and being" served as the basis for the band's name. Their tagline, "We are perfect as we are," is pronounced, "try-be." The band's multilingual members are well-known for their upbeat live shows and edgy music videos. They may also be seen right now on Studio Lululala's YouTube channel in their debut reality series Let's Try!
6. 2NE1: 2NE1 was Korea's most popular Kpop girl group during their heyday. In 2009, YG Entertainment created the group. However, Minzy departed the band in 2016, and the group split up. It might be claimed that 2NE1 would have come in at number one as the best Kpop female group if they had all remained together.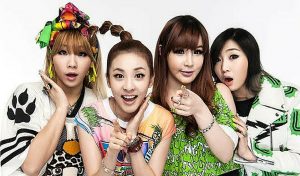 2NE1 was named one of the top Kpop girl groups of the last ten years by Billboard magazine, and they have sold over 66 million records worldwide. All of them have since established successful solo careers, but none have been able to match the magic that 2NE1 delivered. I'm the Best is likely their biggest hit.
Unexpectedly, 2NE1 didn't become as popular as BTS in America. Before relocating to Korea, CL and Park Bom spent several years living in America. It appears that they wasted a wonderful opportunity to make songs specifically for a global audience because CL, in particular, speaks superb English.
Recommended: Most Beautiful Countries In Asia: Top 10 Most Developed
7. Red Velvet: Red Velvet has a reputation for experimenting and putting new concepts to the test. They were made by SM Entertainment. The words "red" and "velvet" in the group's name represent the members' bolder, more assertive personas, respectively. Red Velvet has received praise for its unique musical combination of pop, R&B, and hip-hop elements. "The Red," the band's debut album, was highly welcomed by both critics and listeners. On the Korean music charts, it peaked at number one and sold more than 200,000 copies.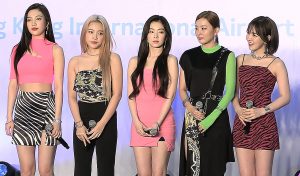 The elegance, as well as a sense of style of Red Velvet, are very well known. Harper's Bazaar and Vogue have both featured the ensemble, and TC Candler named them one of the "100 Most Beautiful Faces of 2018."
8. IZ ONE: The most well-known Kpop female group to have come out of the Produce 48 reality competition on Mnet is IZ*ONE. The 12-member Kpop girl group is managed by Swing Entertainment and Off the Record. They made their debut in the second half of 2018, and in 2019 they won multiple awards for the best new artist.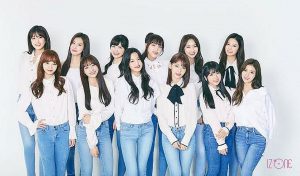 The trio has also recorded albums in Korea in addition to Japan. Many people wonder what your name signifies, but it is pretty simple to comprehend. The numbers 12 and unity are represented by the characters IZ and ONE, respectively. This group has great music, incredible choreography, and excellent performers—everything you want in a musical act.
They also don't hesitate to innovate with their sound, which keeps the music interesting. They are known for their cheery songs like "Violeta" and "La Vie en Rose." They also have some excellent slower tunes, such as "Fiesta," though.
Also see: Countries with the Lowest Crime Rate
9. Mamamoo: A Korean pop (K-pop) trio called Mamamoo made its debut in 2014. There are four people in the group: Solar, Moonbyul, Wheein, and Hwasa. Mamamoo is recognized for her powerful vocals and memorable songs. Several of their albums, notably "Melting" and "Reality in Black," have found success.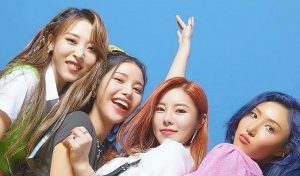 Along with its musical prowess, Mamamoo is famous for its sense of flair. Onstage, the group frequently sports vibrant and distinctive attire, which has helped them stand out from other K-pop ensembles. Kpop's Mamamoo introduces its kind of music. They made RBW a household name. They are regarded as one of the top Kpop debuts of 2014, according to many Kpop industry insiders. Although it has grown naturally in Korea, its fame hasn't yet spread beyond.
10. Twice: With the release of their 2016 smash single "Cheer Up," which won Best Female Group as well as Song of the Year during the 2016 Mnet Asian Music Awards, TWICE made headlines. The group, one of the top K-pop girl groups, is well known for its flawless, coordinated dancing and striking designer attire. The band, one of the top K-pop girl groups, is recognized for its eye-catching designer ensembles and perfect, synchronized dancing.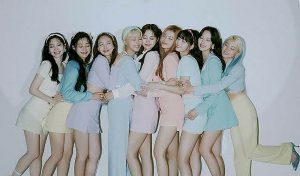 Also see: Most Expensive Games Ever Made
Conclusion
Teen audiences are huge for K-pop all across the world. While K-pop idol culture has aided South Korean boy bands in breaking into foreign markets and finding chart-topping success, girls have not had the same success as idols in foreign music markets. Given how outstanding all-female idol groups are, it is perplexing that fewer K-pop girl groups have achieved significant success worldwide. Although the management organizations for these groups do a good job of promoting and managing them.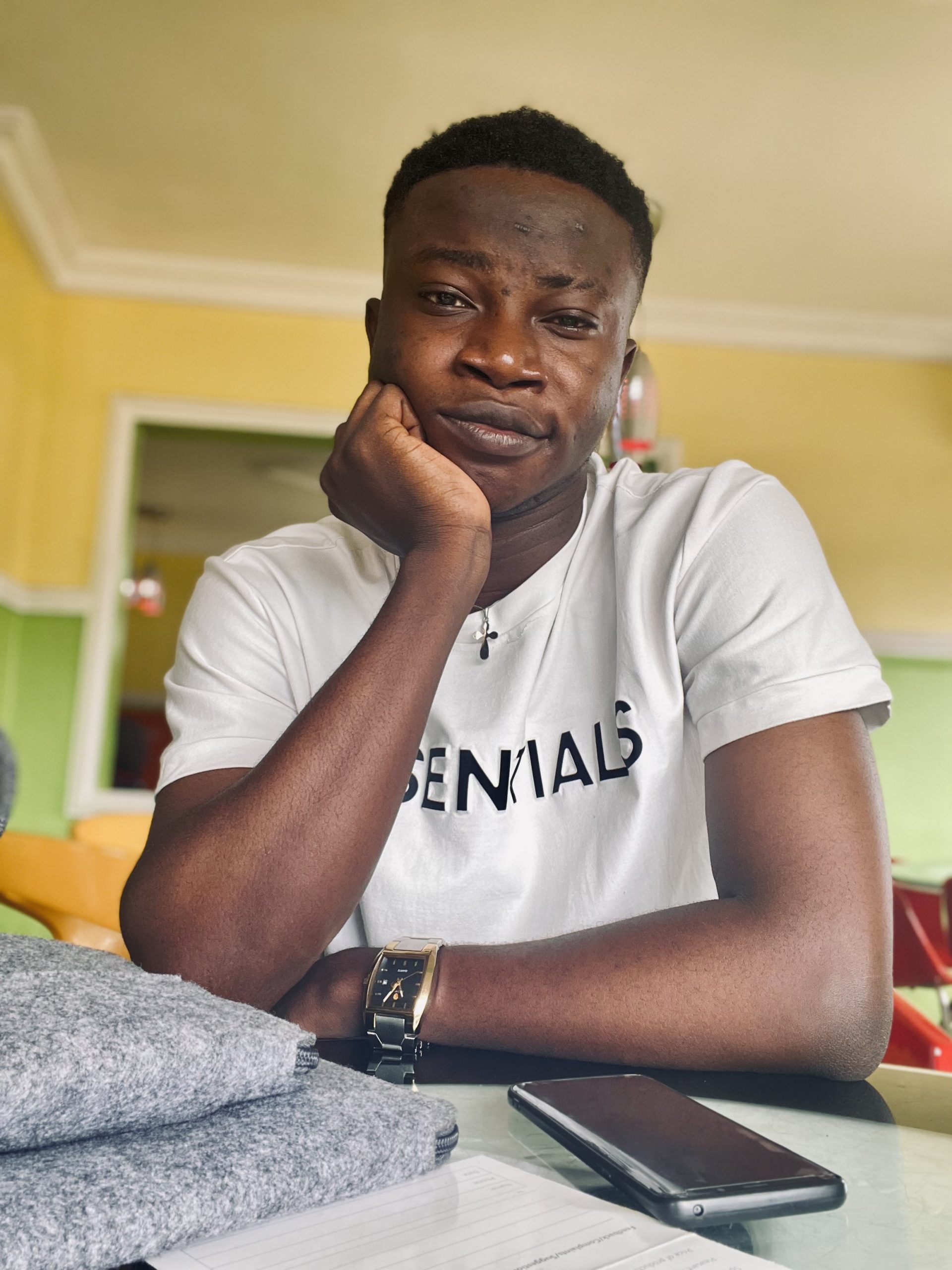 Edeh Samuel Chukwuemeka ACMC, is a Law Student and a Certified Mediator/Conciliator in Nigeria. He is also a Developer with knowledge in HTML, CSS, JS, PHP and React Native. Samuel is bent on changing the legal profession by building Web and Mobile Apps that will make legal research a lot easier.