Bscholarly Electronic Law Report (BELR) is one of the best electronic law reports in Africa. It was built by Edeh Samuel Chukwuemeka, a student of the University of Nigeria, to help in a faster and easier access to past court judgments.
As a matter of fact, BELR is currently one of the most trusted and reliable electronic law reports in Nigeria. We are bent on disseminating recent and authentic court judgments, legal tips and materials among lawyers all over the world.
Now you may be wondering, what is so special about BELR? The truth is that, Bscholarly is a unique kind of electronic law report that is about the legal profession worldwide. Before this idea, we noticed some of the flaws of top Electronic Law Reports in the world, and we decided to solve those problems with BELR.
ALSO READ: See the top law firms in Nigeria in 2020
Bscholarly is also aimed at educating and enlightening members of everyone on their legal rights which is entrenched in the constitution.
This will be done through our daily publication and YouTube video published everyday. One of the striking features we have made available to citizens from every part of the Nigeria is that, we can recommend good lawyers who can handle their matters competently.
What this means is that, citizens who are searching for good and competent lawyers or law firms in Nigeria can get authentic information about that from us.
What we do
Currently, below are some of our basics things we do:
Reporting of both national and international courts decisions.
Sharing of scholarly articles to lawyers and law students all over the world.
Finding and recommending lawyers/law firms to citizens.
Ensuring the basic understanding of facts, issues and decision of the court in every judgment.
Must read:
21 Leading Cases In the Law of Contract you must know
Cheapest universities to study law in Nigeria
How to prepare for JAMB examination and pass excellently well
Cheapest universities to Ghana to study engineering in 2020
Characteristic of a valid and binding contract 
Trust me; Bscholarly is an idea every lawyer, law student and even normal citizens should give a try. If you doubt this content, then you may want to check our front page here. You may also want to know more about Bscholarly HERE.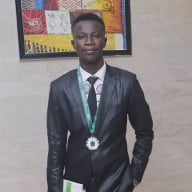 Edeh Samuel Chukwuemeka ChMC, is a Law Student and a Certified Mediator/Conciliator in Nigeria. He is also a Developer with knowledge in HTML, CSS, JS, PHP and React Native. Samuel is bent on changing the legal profession by building Web and Mobile Apps that will make legal research a lot easier.