Fastest developing country in the world: In today's dynamic global landscape, numerous countries strive to achieve rapid development and progress in various sectors. Economic growth, social advancement, technological innovation, and infrastructure development are among the key indicators of a nation's development. The impact of trade, investments, inflation, and developing economies on the global economy is larger than ever, and it is changing every day.
These economies have improved as a result of considerable internal government changes and the efficient management of resources through financial and infrastructure investments. On that note, this article explores the fastest-developing countries in the world.
Recommended: 8 Main Duties Of An Agent To His Principal
What Is A Developing Country?
A developing country, also known as a less developed country or an emerging market, has a GDP that is lower than that of developed countries and an economy that is less developed and sophisticated. In developing nations, the average income per person is lower, and people typically have less access to high-quality healthcare and education.126 nations were categorized as "developing" by the united nations in 2023. All the developing nations were either in Africa, Latin America, Asia, or the Caribbean.
Top 10 Fastest Developing Countries In The World
1. Guyana: The booming economy of Guyana is a result of its fast-rising oil production. In 2021, the GDP of the nation was USD 8.044 billion. Guyana, one of the economies with the greatest growth rates in the world, is anticipated to double its GDP by 2023, increasing its per capita income to more than $20,000.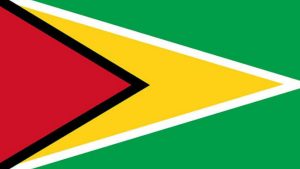 Oil and gas revenue growth permits considerable investments in infrastructure and measures to fight poverty. Rice, sugar, and other natural resources like gold are among the country's biggest exports to other countries. Experts predict that by 2025, Guyana will be one of the world's largest per capita oil producers.
Recommended: Best Music/Songs For Reading And Studying: Top 10
2. China: China has witnessed unprecedented economic growth and development over the past few decades. Key factors contributing to its rapid development include market-oriented reforms, massive infrastructure investments, export-oriented manufacturing, and a large labour force.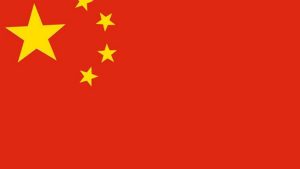 The government's emphasis on innovation, research and development, and technological advancement has propelled China to become a global leader in various industries.
Also see: Best Countries To Practice Nursing 2023 (With High Salary): Top 13
3. India: India, with its vast population and diverse economy, has also experienced significant development. The country has focused on economic reforms, attracting foreign investment, and promoting entrepreneurship.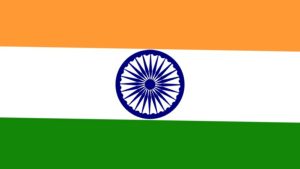 India's IT and software services industry, along with advancements in pharmaceuticals and renewable energy, have been major drivers of its rapid development. The government's emphasis on digitalization, skill development, and social welfare programs has further contributed to India's progress.
4. Ethiopia: Ethiopia stands out as one of the fastest-developing countries in Africa. The government's strong commitment to infrastructure development, including transportation networks and energy projects, has created opportunities for economic growth.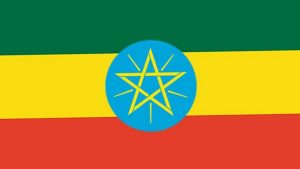 Ethiopia has attracted foreign investment in sectors like textiles, agriculture, and manufacturing. Additionally, investments in education, healthcare, and poverty reduction programs have contributed to social advancements.
See also: Reasons for the Partial Success of Indirect Rule In the West
5. United Arab Emirates (UAE): The UAE's transformation from a desert nation to a global hub of trade, finance, and tourism is nothing short of extraordinary. The UAE has undergone a rapid transformation, particularly in the sectors of finance, real estate, and tourism.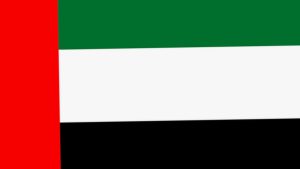 The country's strategic location, business-friendly environment, and investments in infrastructure and transportation have attracted global businesses and investors. Dubai and Abu Dhabi have become major global hubs for trade, finance, and tourism, showcasing the UAE's economic diversification efforts.
6. Rwanda: Despite a challenging past, Rwanda has made remarkable strides in its development. The country has focused on good governance, efficient bureaucracy, and investments in human capital.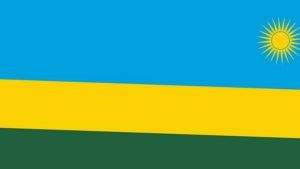 Rwanda's emphasis on technology, innovation, and the digital economy has positioned it as a leader in Africa. Initiatives promoting gender equality, environmental sustainability, and social cohesion have also played a significant role in its progress.
Recommendation: Countries With Highest Crime Rates In The World 2023: Top 12
7. Qatar: Qatar has experienced remarkable development, primarily driven by its abundant natural gas reserves.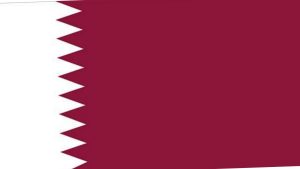 The country has leveraged its energy resources to invest in infrastructure, including transportation, stadiums, and real estate, preparing for major global events such as the FIFA World Cup 2022. Investments in education, healthcare, and cultural institutions have also contributed to Qatar's progress.
8. Argentina: Argentina, contrary to popular assumption, is regarded as a developing nation. During the first decade of the 20th century, Argentina's economy was robust enough to guarantee its people a high standard of living.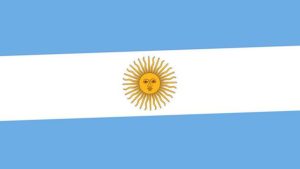 The country's economy did, however, have significant issues in the 1990s due to political unrest, which led to a 2,000 per cent inflation rate. Thankfully, Argentina's economy is slowly but surely recovering its vigour. Its GDP per capita is a little over $12,000, which most economists consider the minimum for industrialized countries. Argentina is a dominant nation in South America as a result of this.
Also see: Features of the 1960 Independence Constitution of Nigeria
9. Vietnam: Vietnam's transition from a war-torn country to a thriving economy is a testament to its resilience and determination. The Vietnamese government's pro-market reforms and active participation in global trade have fueled the nation's rapid development.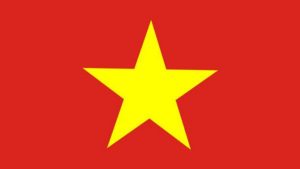 For foreign direct investment, Vietnam has grown to be a desirable location, notably in the manufacturing and textile sectors. The nation's workforce is youthful and energetic, and a concentration on education and innovation has increased its competitiveness on the international stage.
10. Singapore: The small island nation in Southeast Asia, Singapore has experienced rapid economic expansion in recent years. Since gaining its independence in 1965, Singapore has transformed from a developing country to a highly developed, contemporary economy with a strong focus on trade and services. One of the key factors that contributed to the country's economic success was the Singaporean government's focus on economic growth and attracting foreign investment.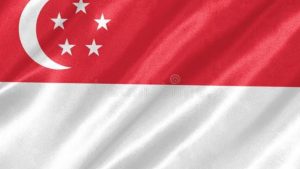 To increase exports, build new infrastructure, and develop a workforce with a high level of aptitude, the government implemented several programs. Singapore also has a good business environment thanks to its low taxes, particular legislation, and strong intellectual property rights.
The commercial and service sectors are given top emphasis in Singapore's highly diversified economy. With a booming banking and financial sector, the nation is a significant financial hub. Singapore is a crucial logistics and transportation hub because it has one of the busiest ports in the world. Numerous high-tech industries, including those in electronics, biotechnology, and pharmaceuticals, are based in the nation. Despite its size, Singapore has grown to become one of the richest nations in the world in terms of GDP per capita and is now a key player in the world economy.
See also: How To Train A Child To Be Brilliant/Intelligent: 10 Tips
11. Brazil: Brazil's economy has experienced rapid growth in recent years, particularly in the early 2000s. Additionally, throughout this time, Brazil went through a period of political stability and economic transformation, which helped to promote wealth and reduce poverty.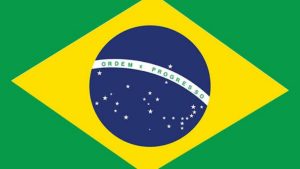 One of the key factors in the country's economic growth was the export of goods, particularly those from the mining and agricultural industries. Brazil is a major supplier of agricultural products like sugar, coffee, and soybeans in addition to iron ore and gold. Brazil also has a big and varied manufacturing sector, particularly in industries like car and aerospace.
Being one of the largest economies in the region, these GDP increases have significantly contributed to Latin America's recovery from its economic problems. Furthermore, investors have been increasingly interested in investing in exchange-traded funds and huge successful corporations.
See also: Advantages and Disadvantages of Private Limited Company
Conclusion: The fastest developing countries in the world exhibit various characteristics and strategies that have fueled their rapid growth. While each country has unique factors contributing to its development, common themes emerge, including sound economic policies, infrastructure investments, human capital development, technological innovation, and social welfare programs. By understanding and analyzing these successful development models, other nations can draw inspiration and implement effective strategies to foster their own rapid progress and sustainable development.