Fastest Growing Businesses In Nigeria: In this post, we will explore a list of the fastest-growing companies in Nigeria, especially for those searching for a business to start up full-time and for those looking for a business that would allow them to supplement their income.
The businesses we highlighted in this post are focused on industries with a high rate of consumer attraction. To start a personal business, however, in order to have a second source of income is motivated by Nigeria's high unemployment rate.
While there are many benefits to starting your own business, the one that appeals to most people is the fact that you are your own boss and don't have to report to anyone else. You also have the chance to create your own brand from scratch and can influence the economy of the country by using your business idea. The list of rapidly expanding businesses in Nigeria that one may start right now is provided below.
Recommended: Best Universities To Study Law In Nigeria
Top 11 Fastest Growing Businesses In Nigeria 2023
1. Real Estate: The globe over and in Nigeria, real estate is one of the trendiest economic ventures. There are many wealthy guys in our society now because of that.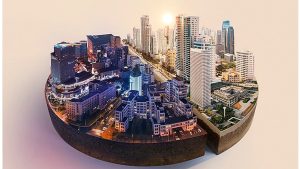 Buying, selling, flipping, and leasing real estate are all part of the real estate business. If you're interested in getting into the industry since it requires a lot of cash, you may start as an agent by acting as a go-between for property sellers and purchasers as well as landlords and renters. Nonetheless, those are commonly referred to as "house agents" or "agents"
This implies that for a commission that is left to you, you will assist both house seekers and sellers in finding the right buyer for their property. Importantly, you may also purchase land and retain it for a while before selling it.
2. Blogging: When referring to a business that has made a significant internet achievement, among them is blogging.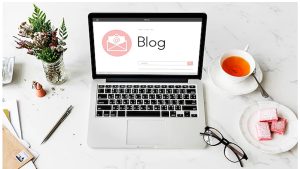 This is true especially now that you can obtain news and videos online without leaving your house and going to a newspaper stand.
Nonetheless, bloggers earn money through a variety of methods, including affiliate marketing, website flipping, sales of digital goods, and more. If you act ethically and consistently upload your material, this business may generate more than $1,000 or $600,000 each month. You only need a domain name and Webhosting, which you can purchase for a fairly low cost, to launch your own blog.
If you want to go into this industry, I'd suggest learning a lot about search engine optimization (SEO) and content authoring. The blogging industry is expanding faster than anyone anticipated.
See Also: Effects Of Overthinking On Your Mental, Emotional And Physical Health
3. Content Writing: Many people are unaware that one of Nigeria's industries with the quickest growth rates is content production. You may search for jobs on Fiverr once you have developed your article writing talents. Other job-freelancing platforms include Upwork and PeopleperHour.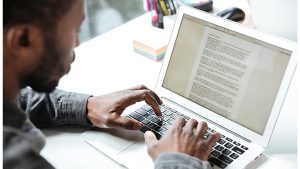 It's interesting to see how many politicians, businessmen, and organizations are searching for content producers since this is how brands build their audiences.
After your content writing abilities have improved to an outstanding degree, you may begin contacting some of these companies through their social media platform.
Finding a community of bloggers, who frequently require content writers for their sites, is another approach to create waves in the content production industry. You may use this as a novice.
4. Transport Business: Still looking for one of Nigeria's fastest growing business to start? Unexpectedly, a lot of people don't want to be associated with the transport industry because they believe it is degrading to their position or because they don't fit into the typical driver's agbero lifestyle.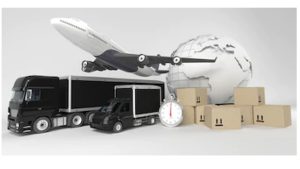 Surprisingly, you don't even need to be a driver; all you need to do is purchase a car, trike, or motorbike, then hire a driver to take you somewhere at a set rate. You can easily join up for all of these online vehicles like Taxify, Uber, and Bolt to consistently pay out, which is another consideration given how quickly technology has advanced.
5. Fashion Business: Nigerians are the major players in this circle when it comes to partying. spanning from weddings to dinners, birthday celebrations, and many other events, and almost always, there is an outfit associated with these occasions.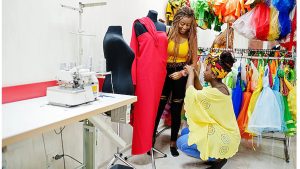 If you're interested in the fashion industry, you can learn fashion design, and once you've honed your talents, you can open your own business.
Many individuals choose to donate their clothing to professional craftspeople. If you belong to this group of artists, which is thought to be capable of designing materials beautifully well, you will have an advantage.
You may also sell clothing, which can be anything that people put on their bodies. Clothing, underwear, anklets, necklaces, bracelets, and shoes are all included. One of the most undervalued business prospects in Nigeria is the fashion industry.
Must Read: Difference Between Alliance And Coalition
6. POS Business: This particular business has a track record of success. Many individuals would rather use a POS machine than wait in line at the bank to cash out their own checks since POS makes it simpler for consumers to withdraw money whenever it suits them. You have probably seen several POS locations in your area and may have even made a withdrawal at a few of them.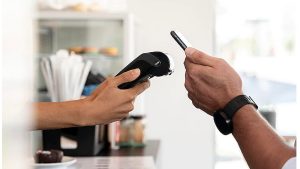 If you're searching for a business opportunity in Nigeria, you should consider getting into the POS industry. Nonetheless, if you're considering starting a business, make sure to consult with people who are knowledgeable in this field.
7. Food Business: People can't live without food, therefore it makes sense that the food industry is one of Nigeria's fastest-growing industries.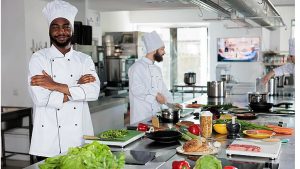 Based on your financial resources, you may launch a franchise, such as Chicken Republic, or an online meal delivery service that makes it incredibly simple for customers to purchase food online.
You may also consider starting a nearby restaurant where you provide food to those in need.You may give your restaurant's design a dash of style. The tastiest amala with oha soup may be found at your restaurant. Just give your cooking approach a little oddity.
8. Daycare Business: As dangerous as it is since you are in charge of all the children kept under your watch, it remains one of Nigeria's most lucrative industries.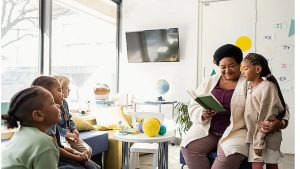 If you want to own a business but are unable to manage it, you can just employ as many babysitters as you like and pay them. Surprisingly, depending on your preference and what your customer is comfortable with, the payment plan for providing childcare services to busy parents might be on a daily or monthly basis.
Recommended: Best Virtual Dollar Cards In Nigeria
9. Petroleum business: A lot of people have ventured into this because of the stories of it being very lucrative. Some people set-up gas-stations, kerosene stations along-side this business.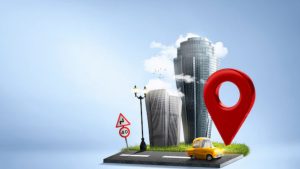 To start-up this business, you will need to have money to build a petrol station; will the petrol be gotten by you or other partners? What are the necessary machineries needed for the business? For instance: a petrol truck, some plots of land; at least one depending on the size of the petrol station. What are the number of people you will employ and the location of the petrol station? You can even collaborate with other business partners who may be of help or indicate interest. Some people build stores which sell other necessaries for interested buyers.
10: Selling of various building materials: this is another good business, because a lot of people buy lands not just with the intention to use for agriculture but other related enterprises, most people purchase land to erect buildings. You can sell a lot of building materials like blocks, cements, zincs, stones, rods, sand and other related products.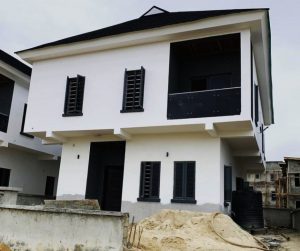 You can build a store or house to keep the materials and you also can get the necessary machineries to make the blocks. You could even employ people to help you with this. A lot of people will buy this and use for their houses or even sell to people in need of it.
11. Offering different rental services: many people start this business, a lot of people rent cars, cooking pots, plates, spoons, coolers and other cooking utensils for many burials, wedding ceremonies and other joyful and large occasions. Some individuals are into the renting of canopies, seats, tables for different events. Others may rent decoration materials, body beads which include the earrings, necklace, anklets, bracelets, crowns, hand-fan for different traditional weddings and other traditional occasions like coronations, receiving of chieftaincy titles, food festivals and other traditional occasions where these things may be needed.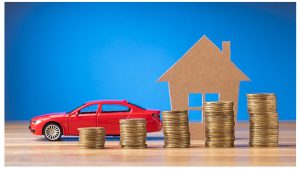 A lot of people do not have money to acquire these things in full but because it is important for the event they opt to renting it and can even buy it from you in the future.
See Also: Differences Between Note Taking and Note Making
Conclusion
Finally, if you're considering opening your own business, you must realize that persistence and patience are the keys to achieving a goal. Also, in order to avoid losses, it is important to consult an expert before starting any business. We really hope that you found this information to be very helpful.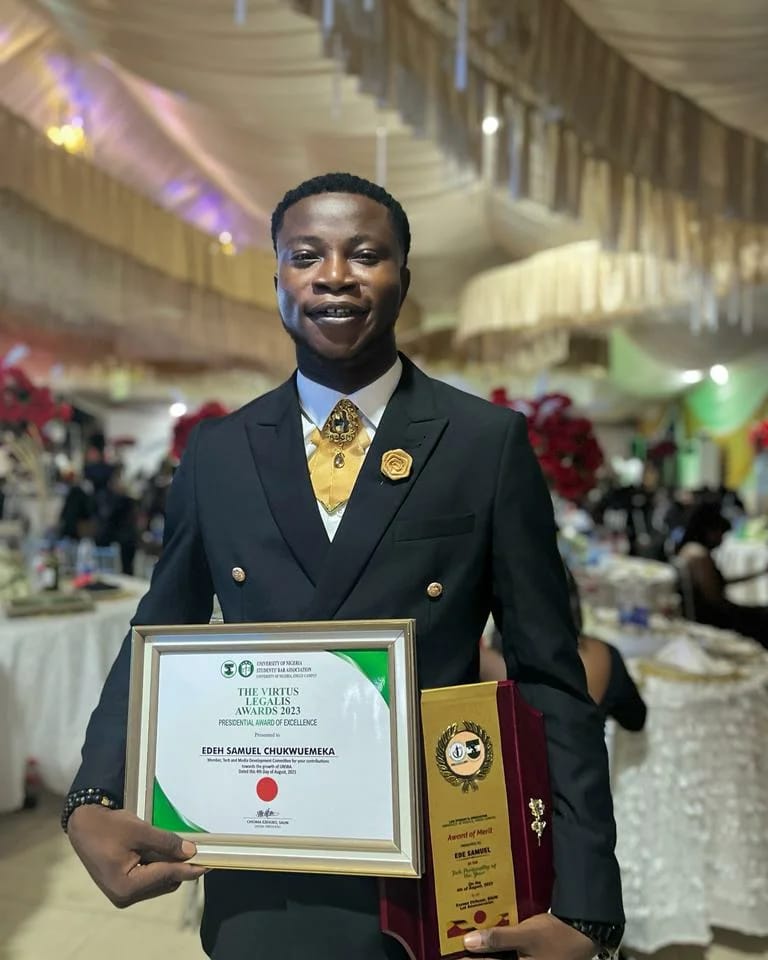 Edeh Samuel Chukwuemeka, ACMC, is a lawyer and a certified mediator/conciliator in Nigeria. He is also a developer with knowledge in various programming languages. Samuel is determined to leverage his skills in technology, SEO, and legal practice to revolutionize the legal profession worldwide by creating web and mobile applications that simplify legal research. Sam is also passionate about educating and providing valuable information to people.