How To Build Strong/Good Relationship With Teachers/Lecturers: Many college students don't appreciate the value of the student-professor connection until they require assistance from their professor. If you're a student, you might not have realized that your professor might be much more to you than just someone who gives you instructions and scores your examinations. They are the finest resource to offer explanation if you have any queries regarding the course material.
Professors frequently provide as a source of useful networking contacts. Many lecturers know people who work for companies in your sector because they have worked in the business before or are still actively involved in it. These connections frequently seek access to the student network of your professor. Here are some unique suggestions for creating a positive student-teacher connection.
Recommended: Lessons From The Story Of Samson And Delilah: Top 10
How To Build Strong/Good Relationship With Teachers/Lecturers
1. Learn more about your teacher/professor: Why should your lecturer be particularly interested in you if you don't exhibit any interest in them? Check out their LinkedIn profile to get a better understanding of their professional interests and teaching style. You might also wish to read each professor's bio, which is often available online through most colleges.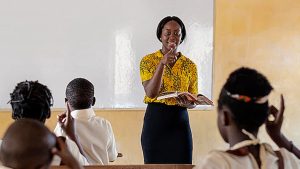 You can locate common ground and determine whether this professor's background aligns with your interests by using the preliminary research. If so, it could be worthwhile for you to locate and study any research papers or other publications that they have published. By doing this, you'll have a topic to discuss when you convey how excited you are for their class.
2. Talk to them appropriately: Should I address my college professor as a "professor"? is a frequent query among freshmen and sophomores. The great majority of the time, the response is affirmative—at least initially. When chatting to and contacting your teacher, you should always use the title "professor" unless otherwise instructed.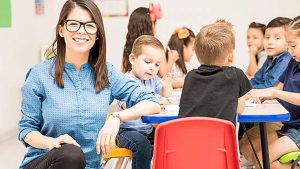 Of course, some professors might rather be called in a different way, such as with a title like "Dr.,""Mr.," or "Ms.," or even with their first name. Pay close attention when they introduce themselves on the first day of class. That will provide you with crucial information on how to address them respectfully.
Also see: Best Countries To Practice Nursing 2023 (With High Salary): Top 13
3. Be unique: Each semester, your instructor or professor will have a huge number of pupils to oversee. On the first day of class, introduce yourself so your lecturer can match a face to a name. You only need to introduce yourself and show your enthusiasm for the forthcoming class. It may also be important to highlight if the professor has expertise in your area of interest. Tell them your entire name again the following several times you speak with them to help them remember it.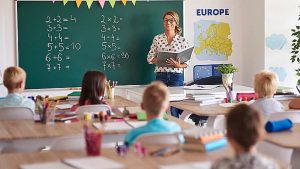 The majority of colleges mandate that professors have scheduled office hours so that students can interact with them one-on-one. Anytime the necessity arises, we strongly advise you to take advantage of this chance.
When you do, be sure to give your teacher a quick reminder of your name and let them know which of their classes you are enrolled in. You may remind your instructor of your career aspirations later in the semester when they already know you (and ideally notice your ability as a student) and ask them for assistance.
4. Express your concern for the class: Words are less powerful than deeds. Your professor will assume you don't care (even if you do) if you frequently miss lectures, arrive late, speak during class, turn in assignments late, or do any of these things. Being seen as a stellar student is far preferable to being regarded as a lazy.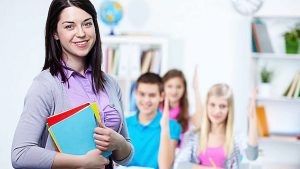 Participate in class as much as you feel comfortable doing. Try to remain attentive and, if they are pertinent to the lecture, ask questions whenever you have any. Going outside of your comfort zone might help you progressively gain confidence, even if you initially feel a little awkward raising your hand.
See also: Countries With The Most Natural Resources: Top 12 Most Blessed
5. Maintain a professional tone: Keep your talks completely professional until your lecturer brings up personal topics. At the same time, it's appropriate to inquire about their educational history, hobbies, and career objectives. Since most people enjoy talking about themselves, most teachers won't have any issues with such inquiries.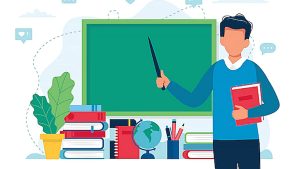 Avoid contacting your lecturer without a valid cause and try not to monopolize their time. Never annoy them when they are alone. You can definitely swing by and say hi if you see them getting ready for their next lesson in the lecture hall, but if you see them having lunch and reading a book, for instance, you should respect their privacy.
Additionally, you ought to respect their online privacy. Use the official university email address instead of sending emails to them on their personal account. On social networking platforms like Facebook and Instagram, you should refrain from friend-requesting them until it is clear that their accounts are being used for business.
6. Accept accountability for your academic progress: If there are errors in your college professor's assignments or examinations, you might be wondering if they can affect your mark. Contrarily, unless there are exceptional circumstances, it is generally not a good idea to criticize your lecturer for mistakes or unfairness. If you do, you can put them on guard and make an enemy of them. They could even suspect that you are not working hard enough and are instead attempting to maneuver your way through school.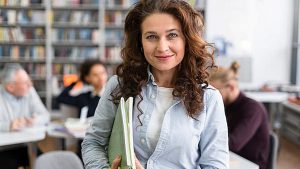 By taking responsibility and seeking assistance, you may raise your marks rather than engaging in combative behavior with your lecturer. You may say something like, "I realized that I need to put some more work into learning (the area you're having trouble with) after seeing my grade on this test. Please check my responses with me for a few minutes so I can understand where I made mistakes. This tactic will present you in a far better light.
Recommended: Relationship Between Language And Communication
7. Please respect your professor's time: To avoid asking questions regarding material that has previously been addressed in class, finish all prescribed readings on time and review your notes beforehand. Naturally, your instructor won't expect you to remember everything that has been discussed, therefore it's acceptable if you periodically forget stuff.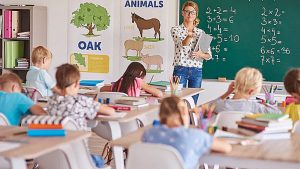 Just stay on top of what you've been given to make sure your inquiries are pertinent.
Understand that your lecturer might not be accessible right after class. They could be teaching a different class across campus or have other commitments if they often appear quick to depart after class. If that is the case, postpone your query for a later email, the following lesson, or their office hours.
8. Don't give presents to college professors: We are frequently questioned about whether giving presents to college professors is appropriate. Even though it's a very considerate and kind notion, there are a few possible issues with it. If your present is pricey, it can embarrass your professor or annoy other students who can't afford to buy expensive presents.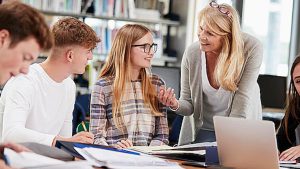 Even a tiny present might look to be bribery or partiality, so be careful what you give. Nevertheless, cards and other modest token presents like special (but affordable) office supplies are certainly acceptable for a college professor. Just be sure to deliver them after you've already received your final scores to avoid seeming to be attempting to gain favor for your own gain.
Recommended: Positive and Negative Impact of Artificial Intelligence
Conclusion: It takes time to build strong bonds with teachers, and not every professor you meet will wind up being a terrific friend or mentor. However, making the effort will often be worthwhile. These suggestions should motivate you to get in touch with your lecturers. A richer college experience and new chances both during and after college may be had by getting to know them and having them get to know you.