How To Get Copywriting Jobs: Copywriting is a professional act of writing or presenting a copy or text for marketing or advertisement purposes. Copywriting is a highly necessary and effective tool for the promotion of businesses. It is a necessary skill that needs to be possessed by every marketer or marketing agency. The act of copywriting requires so much creativity in one shot. It is through the contents presented by the copywriter that potential business clients are called to action, which is in fact the end-goal of copywriting.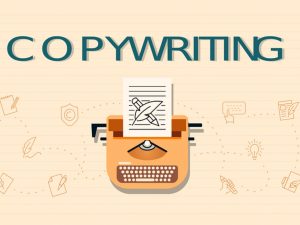 A good content of a Copywriter should have the effect of promoting people's confidence and reliability on the targeted brand and as well increase its awareness. Copywriting is very useful both in digital marketing and local businesses. Thus, copywriting can be offline or online. Presentations can be reflected through post banners, ads, taglines, brochures, jingles, blog posts and so on. The hallmark demand of copywriting is creative writings and the ability to capture audience but certainly, not call creative writings qualifies as copywriting.
Recommended: How to get programming jobs even without a degree
Looking for a copywriting job, one must first be prepared and well equipped with the requisite skills for the performance of the task. Clients or employers are not interested in training copywriters; they are rather interested in hiring and paying a certified professional in the field. One does not necessarily need a degree or any certificate to become a copywriter, although it is an added advantage especially when it is a degree or certificate relevant in the field. The bulk of advantage for opportunities in finding copywriting job is the fact that the person has the requisite experience for the job, and it is a bonus if he can show evidence of past jobs well done. Therefore, one must be informed about copywriting, its demands and the skills expected of a copywriter.
A copywriter is at an advantage if he does write by way of practising. It is required that he possesses the ability to write and edit effectively and persuasively, proofread, spell correctly (copywriting does not tolerate such inability or recklessness), make use of and manage technologies, possess research ability and effective time management. No client or employer will settle for a copywriter who makes late delivery or lack efficiency.
Copywriting is a lucrative engagement and there are a lot of opportunities for a copywriter in every field, since every angle of life is business and as such requires promotion from copywriters.
Also see: Advantages and Disadvantages of a Monopoly
How To Get High Paying Copywriting Jobs
Getting copywriting jobs has become easier only if prospect can appreciate and maximize the tools creating the opportunities. Below are how to get copywriting jobs.
1. Through Websites: One of the easiest ways one can get a copywriting job is through online sites. There are a number of websites that either host or connect people to copywriting job opportunities.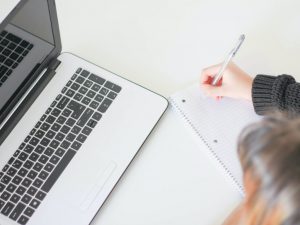 Some of the notable websites are Contena, Upwork, ProBlogger Clearvoice, flexjobs, solidGigs, Writers.work, creative Job Central and so on. One can register with the sites either to work for the host company or business or to get updates in respect of available copywriting jobs across the country and beyond. Asides the websites that specifically look out for copywriters, other company or business sites may put out a copywriting opportunity advert on their site for prospects to submit applications.
2. Social Medias/Instant Messaging Applications: Social Media is a fast arisen medium for the sharing of opportunities and hiring of prospects in various fields. Many people will attest to having come across and/or secured a paying opportunity from social networks. Social Medias are very wide avenues for securing copywriting jobs particularly.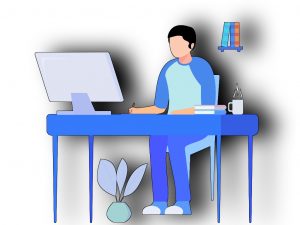 There are so many businesses, companies and organizations that now own and manage media accounts and put out adverts for copywriting and marketing. Copywriting hosts also do the same. You can search for and follow their channels, groups and pages in order to get copywriting job updates. Individuals in need of a copywriter do also put out the information on such platforms. The most notable of these instant messaging applications include LinkedId, Twitter, Facebook, Whatsapp, Instagram and so on.
Also see: How to know if you can trust someone with a secret
3. Sponsored ads: Ads, a short form of advertisement is another way one can get a copywriting job. Sponsored ads can be done physically or in the online space, whichever one the person deems suitable. If you are a copywriter, you can come across sponsored ads in newspapers, magazines brochures, pamphlets and most efficiently in the online space (social medias and websites). Hosts now use such automated ads to locate copywriters who might be interested in rendering their services to them.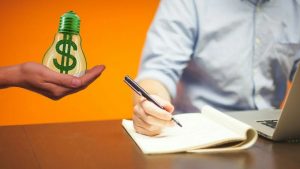 On the other side of this heading, you too can be a host. As a copywriter in search of clients, you can create your own media space or platforms, personalize it in tandem with the services you offer which is copywriting, and then run sponsored ads in order automatically look out for your potential clients. Sponsored ads is a very effective tool for digital marketing. You too as a copywriter can market yourself digitally through sponsored ads. You can as well run Physical ads such as newspapers, magazines, and so on. Rrunning of sponsored ads is usually for a pay both online and offline, but it usually does not cost exorbitantly.
4. Clients' Review and Recommendation: As a copywriter, having an avenue for clients to make their reviews increases your chances of getting more clients as long as you are doing a fine job. When your clients are satisfied with your output, they will readily make positive reviews about you which in turn boost your reliability and awareness.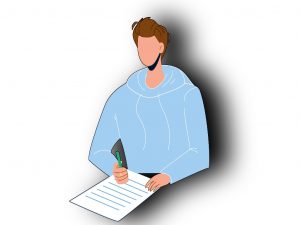 From their positive reviews, you would draw more clients to yourself, and satisfied clients would not hesitate to recommend you to other people who might need your services. Asides the recommendations and all that, client's review builds your confidence and allows you to make adjustments and improvements accordingly. So, in every copywriting job you get, try to extract reviews and customers' satisfaction degree. This increases your client base by linking you to more copywriting job offers.
Recommended: Highest Paying companies in the world
6. Blogging: A blogger is at more opportunity to get a copywriting job. A blogger has a website that allows people to reflect, share their views and discuss various topics in the online space.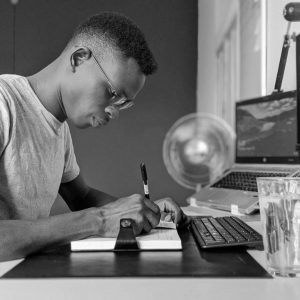 By the mere fact of being a blogger, he is a content writer, a producer and a copywriter. Blogging is an avenue for self-promotion as a copywriter. A lot of copywriting job awaits you as a blogger. People also will place their advert on your site for a sum.
7. Family and Friends: Let your family and friends know what you do as a copywriter. They are the closest ones to patronize and recommend your brand. You can get copywriting engagements from your family and friends.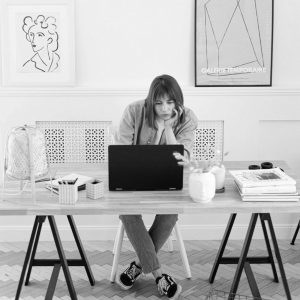 They can also refer you to people that need your services. It is also an advantage if you have friends that are into copywriting.
Also see: Most Profitable skills to learn in 2022
8. Referral Advert Percentage: You can loose a sum to get a sum, and it's all about investment. You can get more copywriting jobs if you create an avenue for people to refer you for a copywriting job and get a commission from your pay.
9. Networking: Networking will always play its vital role in any form of profit-making opportunity. The more people you know and interact with the more job opportunities you will have as a copywriter.
10. Through Web Design Agencies: People who design and manage websites will always be in need of copywriters for their clients. Being in contact with them is an automatic job offer for you.
11. Marketing Agencies: Marketing agencies and copywriters work hand in hand. Reaching out to them creates more job opportunities for you as a copywriter.
Recommended: Best apps for lawyers and law students
Conclusion
Copywriting is a promotional business; you promote yourself as well as other people's enterprise. The points discussed can be summarized by saying that a copywriter must invest in self-promotion in other to be availed with job opportunities.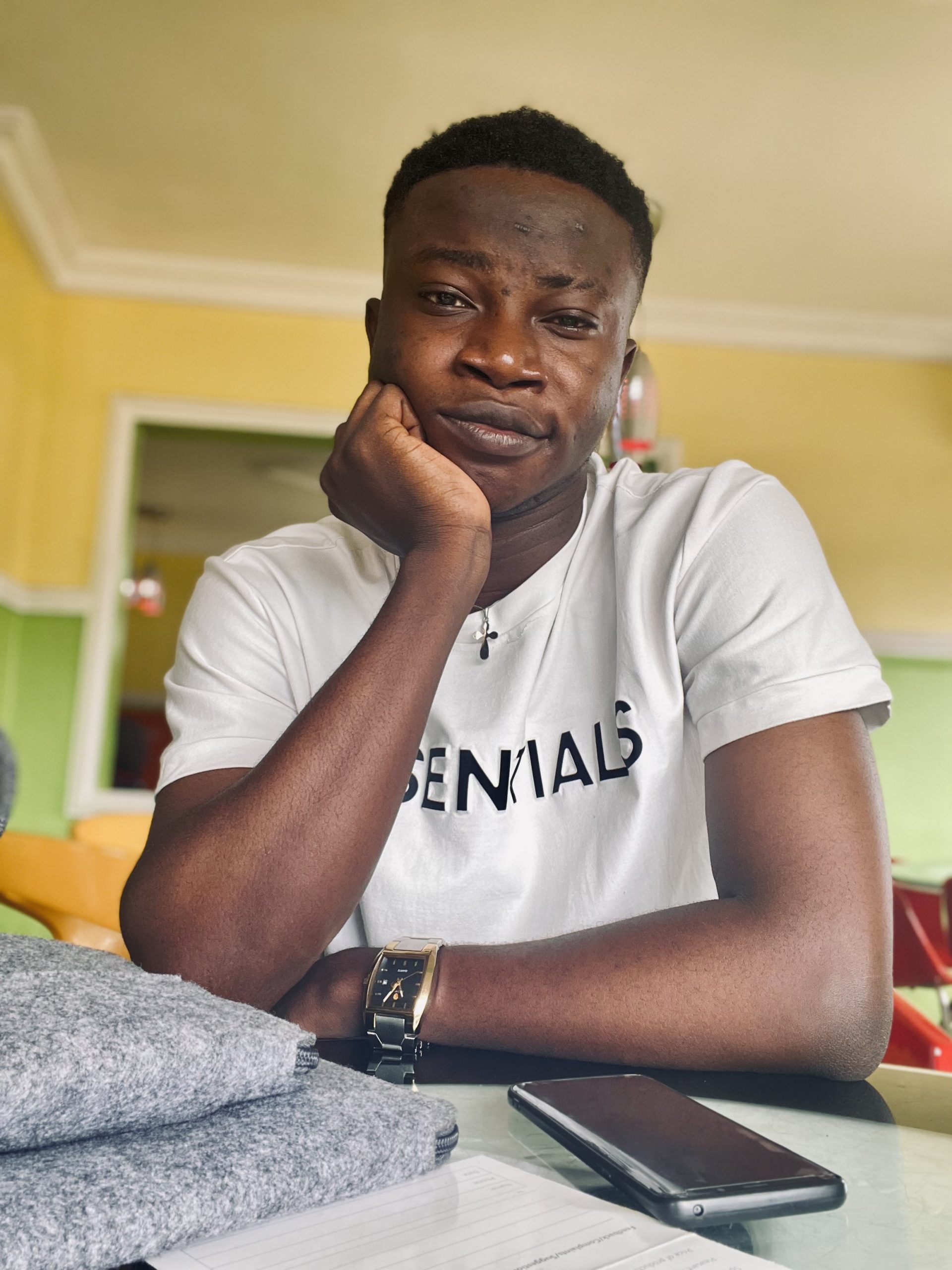 Edeh Samuel Chukwuemeka ACMC, is a Law Student and a Certified Mediator/Conciliator in Nigeria. He is also a Developer with knowledge in HTML, CSS, JS, PHP and React Native. Samuel is bent on changing the legal profession by building Web and Mobile Apps that will make legal research a lot easier.