Greatest African Footballers of All Time: Sports can be said to a recreative activity. It is one of the ways to ease up stress, reinvigorate the body system and promote internal body system function and stay healthy. Over the years, most sports or sporting activities has been transformed into a hobby and career path. Most people now align with a particular sporting activity in other to earn a living even though some people still engage in them for other reasons like to stay fit and healthy. There are so many sporting activities in the world that has gained traction, acceptance and global support.
Africa being one of the world continents is not left out as most of this sporting activities has found it way into the continent and has quite grown significantly. With both internal and external support, the sports industry in Africa has become huge. Sports like football may be argued by many as one of the best and most loved sports in the world with massive fan base across the globe. It is a very good sport that incites unity and intercontinental partnership. Let's see some of the greatest African footballers of all time.
Recommended: Why Ronaldo is Better than Messi
Top 10 Greatest African Footballers of all Time
1. SAMUEL ETO'O: Samuel Eto'o Fils popularly known as just Eto'o was born on the 10th of March 1981. He is one of the best strikers in the world. He currently serve as the Cameroonian football administrator/President of the Cameroonian football Federation (CFF). He is one of the very few players to win the African Player of the Year for three consecutive times in 2003, 2005, 2005 and another one in 2010.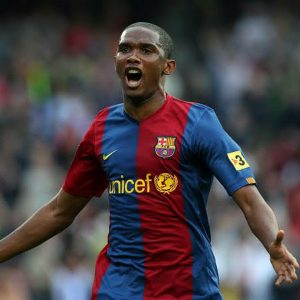 The former national and international player had won the UEFA Champions League twice, scoring two goals in two Champions League finals thereby winning the award as the second player in history to score twice in two Champions League finals. Before he retired, he had played for clubs like, FC Barcelona, Chelsea FC, Madrid, Inter Milan, Everton, and others.
2. DIDIER DROGBA: Didier Yves Drogba Tébily is a Cote d'ivoire ex professional footballer born in 1978. The Ivorian retired professional football star was a refined famous striker. Renowned as the all-time top scorer and the former captain of the Ivory Coast national team, he played for several European clubs and most notably, Chelsea FC. During his career in Chelsea, he scored lots of goals to earn him the place of the 4th, Chelsea, highest goal scorer of all time even after retirement.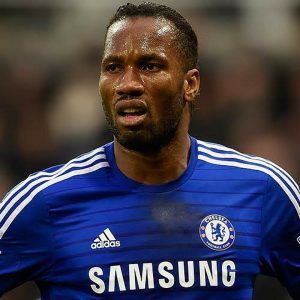 He had scored more goals than any other foreign player to be signed by the club. He is one of the greatest African players of all time known for his speed, physical strength and his striking prowess. He won the African Footballer of the year twice. He is one of the greatest African footballers of all time indeed.
Also see: High Paying Freelance Copywriting Jobs
3. GEORGE WEAH: George Tawlon Manneh Oppong Ousman Weah born on the 1st of October 1966 is an ex professional footballer turn politician from Liberian. He was a prolific striker during his time. Weah had played for French, Italian and English football clubs with lots of titles to his credit. He retired to become a politician and eventually became the first ever retired professional footballer to become an executive head of State.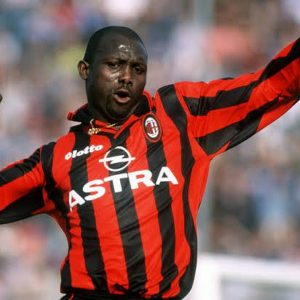 He is the current President of Liberia. He was famous and had won the title for the first and only African Player to win the Ballon d'Or and the FIFA World player while representing an African country internationally in 1995. The following year, he was named African Player of the Century. He is one of the greatest African footballers of all time.
4. YAYA TOURÉ: Gnégnéri Yaya Touré was born on the 13th of May 1983. He is from Ivory Coast and one of the greatest African players of all time, Touré was voted African Footballer of the Year from 2011 to 2014. Before moving to Barcelona in 2007, he played for many other clubs including Olympiacos and Monaco. During his time in Barcelona, he had played over a 100 matches and was part of the squad that won six League title in a single season.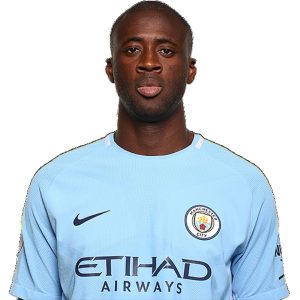 After moving to Manchester City in 2010, he was part of the club squad that won the club's first Premier League title. He had played in several FIFA World Cup and several other professional leagues and his National team. He is one of the greatest African footballers of all time.
Recommended: Highest Paying sports in the world currently
5. NWANKWO KANU: Nwankwo Kanu who also holds the National Honor of OON was born on the 1st of August 1976. He is from the Eastern part of Nigeria and is a former professional footballer who played as a forward for the Nigerian National team and many other top clubs in Europe. He has played for top clubs like Ajax, Arsenal, Portsmouth, West Bromwich Albion and Inter Milan.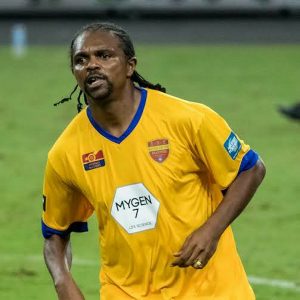 He is one of the few African footballers to win the UEFA Champions League medal, a UEFA Cup medal, three FA Cup medals and two African Player of the Year awards. He had equally went further to win the Premier League, FA Cup, Champions League, as well as the UEFA Cup. Indeed he is one of the greatest African footballers of all time.
6. ABEDI PELE: Abedi Ayew professionally as Abedi Pele is a Ghanian professional football star born in 1964. The Captain to the Ghana National team is a renowned attacking midfielder. Regarded as one of the greatest African footballers of all time, he played for several clubs in Europe including Marseille where he won the Champions League title in 1993. He is indeed one of the greatest African footballers of all time.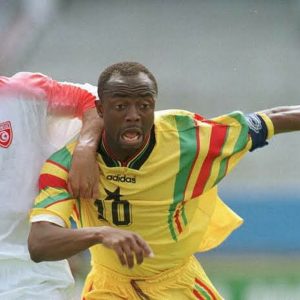 Also see: Most fun jobs in the world
7. ROGER MILLA: Albert Roger Miller commonly known as Roger Milla is a Cameroonian former professional footballer born on the 20th of May 1952. Clinching the title as one of the African footballers to become famous in the international arena, he was known for playing forward.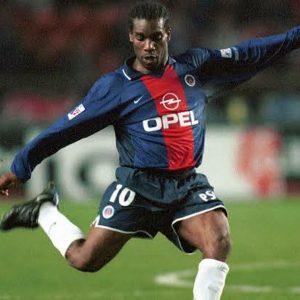 Appearing for the Camaroonian national team in three consecutive FIFA World Cup, attaining a famous career feat at the age of 38. He was able to set a record as the oldest goal scorer at the quarter finals of the 1990 FIFA World Cup. Same record he set was broken by him four years later for scoring against Russia in the 1994 FIFA World Cup at the age of 42. He is one of the greatest African players of all time.
8. JAY-JAY OKOCHA: Augustine Azuka Okocha popularly known as Jay-Jay was born in 1973. He is one of the best and most famous ex professional footbalers in Nigeria, having captain the Nigerian National team for the most part of his football career.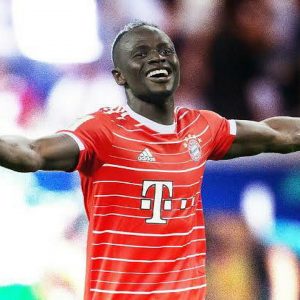 He played as an attacking midfielder and regarded as one of the greatest football players from Africa. He is known for his uncommon dribbling skills and strength, one of the top goal scorers and a legendary Nigerian born footballer. He had started his football career from the Eastern-Nigeria based club; Enugu Rangers before going to play in the National and professional teams. OKOCHA remains one of the greatest African footballers of all time.
Also see: How to make reading fun and interesting
9. SADIO MANÉ: Sadio Mané was born on the 10th April 1992. He grew up to become the Senegalese professional footballer. In the course of his career, he was known to be one of those that perform exceptionally well while playing forward for Bundesliga club Bayern Munich as well as the Senegal national team. Mane has been considered as one of the best players in the world. He is also listed to be amongst the greatest African players of all time known for his dribbling, and uncommon speed.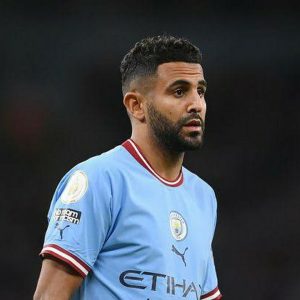 Mane has been known as a star and cheered as a real player when he scored the winning goal in the penalty shoot-out at the 2021 Africa's Cup of Nations which eventually gave Senegal their first ever trophy at the competition. He won the Golden Boot in 2019 for finishing top as top goal scorer in the 2018/2019 football season for Liverpool. In 2020/2021 premier league season, Mane helped his club secure the trophy for the season and went ahead to become the 3rd African footballer to score his 100th Premier League goal, an uncommon feat.
10. RIYAD MAHREZ: Riyad Karim Mahrez is a professional footballer from Algeria. He is a renowned soccer player and captain for the Algeria National team. He also plays for Manchester City where he plays as a winger. Born on the 21st of February 1991 in France.
He made his debut in 2014 with the Algerian national team where he was part of the team of squad that represented the country at the FIFA World Cup in 2014. He represented the country in 2015, 2017, 2019 and in 2021 at the Africa Cup of Nations. He was able to win the 2019 tournament for the country and that marked a big achievement for the soccer star.
The CAF's African Footballer of the Year in 2016 as conferred on him by the football body, was signed by Manchester City in 2018 and in the same football season, he led the team to victory in both the Premier League, FA Cup and EFL Cup. He remains one of Africa's greatest footballer of all time.
Recommended: Most Famous People in the World 2022
Africa is indeed blessed with talents and superstars who, over the years, has shown the world the level of great talent and value the continent holds. It is indeed a thing to be very proud of and encouraged as it does not only bring fame, it also brings unity and progress as well as good reputation to the continent.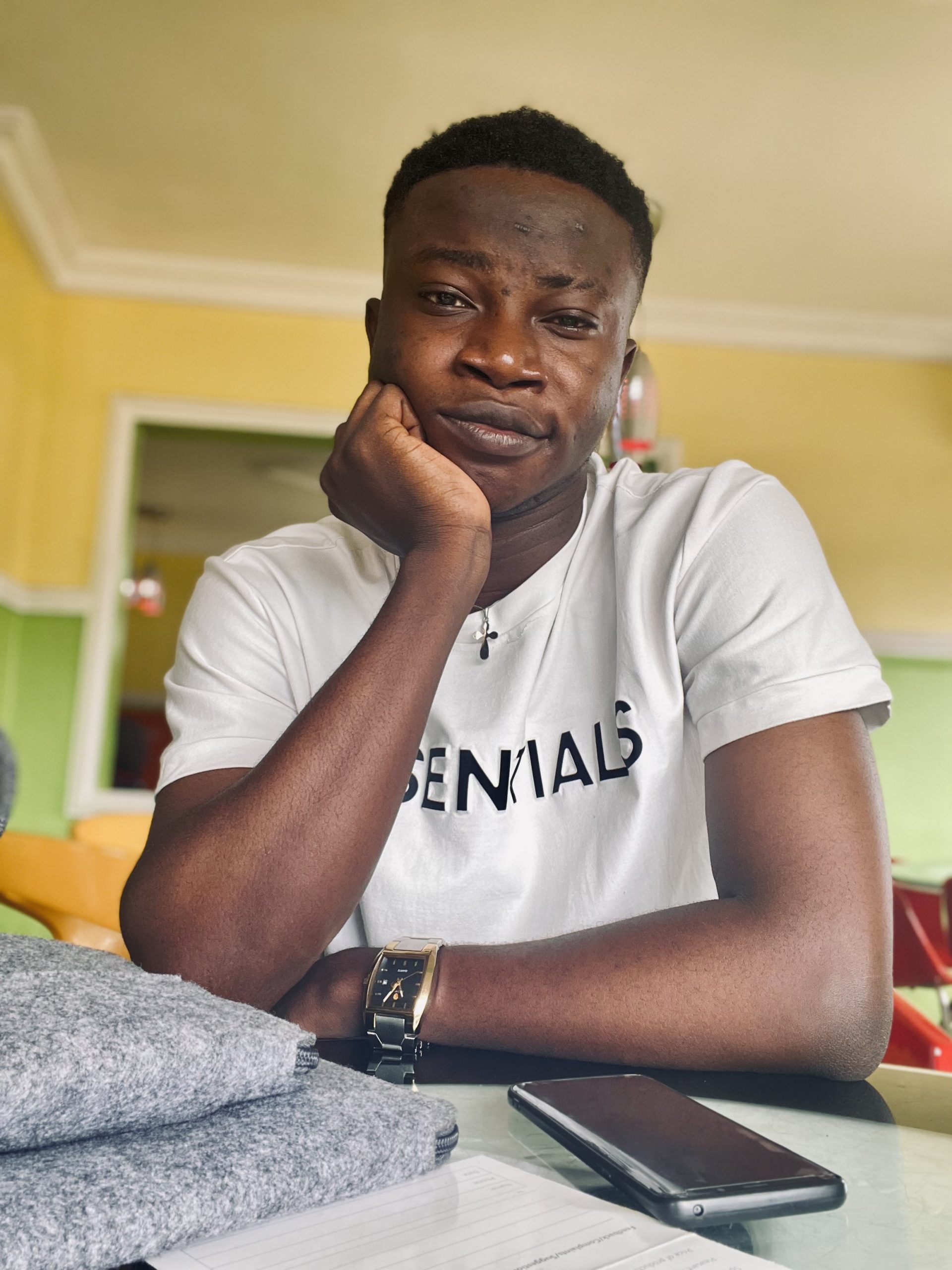 Edeh Samuel Chukwuemeka ACMC, is a Law Student and a Certified Mediator/Conciliator in Nigeria. He is also a Developer with knowledge in HTML, CSS, JS, PHP and React Native. Samuel is bent on changing the legal profession by building Web and Mobile Apps that will make legal research a lot easier.