How To Know a Guy Loves You: A lot of people struggle with the meaning of love because love is a feeling some people cannot understand and they do not know the source or the driving point. Love includes and involves a wide range of strong emotions and feelings, positive emotional and mental states, from the most little virtue or good habit, the deepest interpersonal affection, to the simplest pleasure.
Love generally refers to the feeling of strong emotion and attachment exhibited by a person to another person or to an object. A mother's love to her child is different from her love to her husband or spouse or her love for food, these types of love differs.
Recommended: How to know a girl really loves you
Top 11 Signs to Know a Guy Really Loves You Without Saying It
It would be confusing not knowing whether the man you love loves you back of if you crush loves you. At this point, you would see yourself wondering whether he loves you or not, well the good news is that out of every person in the world, you are not alone in your thoughts. A lot of people ask this same question all the time, over and over again. If they do not look it up in the internet, they are asking their friends, seeking validation from their man's friends and sometimes asking their parents about the signs to know if their lover, crush or husband (at times) loves them or not.
If you have been in a relationship for a very long time, at some point, you would like to know where you still stand in the relationship or if the man you fell in love with still loves us, you will love to know what your partner's feelings are.
Thankfully, there are ways you could use which are, open communication, affirmation, and the rest. For a relationship that has lasted, the partners must have built a lot of trust, a solid foundation in the relationship, open communication, and have even exchanged the three magic words "I love you", there may still be doubts left.
Also see: How to easily forget about someone you loved but didn't love you
1. He shows you genuine respect: Respect is not a prerequisite for love but love goes with respect, they go hand in hand. Respect is not a clear sign of a romantic love, but in any loving relationship there should and must be respect in the relationship. Respect is important in a relationship because it goes to show that you value the person you are with and you wouldn't want to see that person's value being dragged in the mud.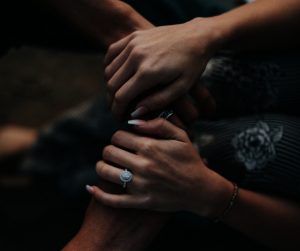 When your partner shows you respect, respects you, respects your choices, your decisions, your body, your thoughts, your values, this is a sign that he loves and respects you and he values you more than he values his friends. A man exhibits and shows respect in a lot of ways. For some women who likes attention, when their man pays attention to them even at the weirdest times and moments, it's a sign of respect to the woman and it would always make her happy and feel loved.
2. He always puts you first: A man puts you first when he loves you. How to know your man loves you is when he always puts you first when he is making his decisions and considerations. This sign is one of the deepest sign to know that your man loves you. One of the characteristics of love is selflessness, making sure the other party is happy and putting their needs first.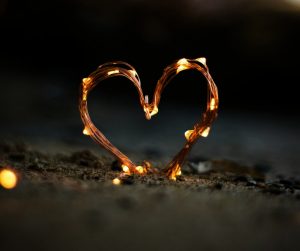 When your man is being selfless and always puts your needs and happiness first while considering his decisions, it is clear that he loves you. This should always be done in a relationship regardless of the fact that it's not always easy but believe me, if you love the person, it wouldn't be a tedious work to do, and you would even derive pleasure in doing it.
When your man does this for you even when you are sick, he takes care of you, doing everything possible to make sure you are happy and that you get all the help you want along the way, or that he disregards or sets aside his own personal needs to take care of you or do something for you, it is always a very strong sign that he loves you.
Also see: How to become the best version of yourself everyday
3. He always makes time for you and you are his priority: Not being a priority in your man's life is just a big sign that he does not love you. When he makes out excuses all the time just so he cannot be with you or around you are just the perfect sign. When your man loves you, he would always find time out of his busy schedule just to be with you, to have that lunch, date night, movie night, etc with you.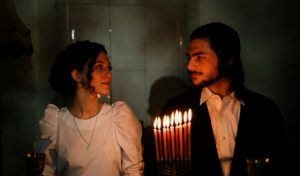 4. He makes efforts to fix relationship problems or to change his behavior for the better: There is no relationship without a tide. Everyone must face their demons. When your man does everything possible to fix the relationship and see that it is not taken down by the waves, it's a true sign that he loves you and would do his possible best just to be with you.
Also see: Countries with the most beautiful women in the world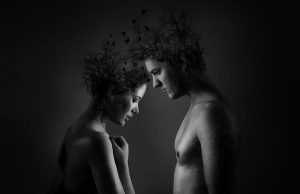 5. He shows you his vulnerable side: When a man lets you see his weak point, it's a sign he loves and cares about you. Me are known to be secretive and let's no one in or show vulnerability but when a man does that for his woman, it's a sure sign that he loves her.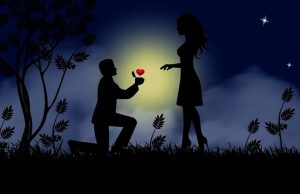 6. His interest in you is not solely sexual: This right here is a big one. Relationship always starts with a lot of excitement and emotions but that should not exclude the fact that there should be love. However, love may not be present at the beginning of the relationship as lust abounds but as the relationship moves forward, it should go beyond the bedroom attraction to who the person really is. When your man does not only want you for the sex, this is a sign that he loves and wants to be with you because many men out there are just in on it for the sex.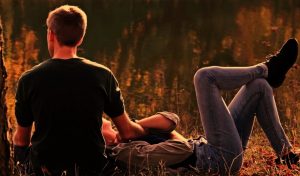 Also see: How to easily start a conversation with a lady
7. He shows interest in the future with you: This topic most times is usually scary and a no go area to many singles out there. However, when a man shows interest in having you in his life as part of his future; it means that he loves you enough to want to be with you then and probably for the rest of his life. But this trait should not be expected at the early times of the relationship.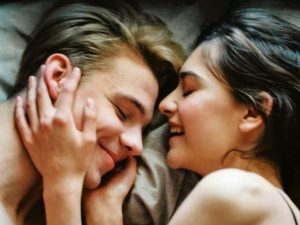 8. He wants you to feel cared for: When a man loves you, he would not always want you to feel lacking of his care. It would be of great important to him to see that you are happy and cared for. Your feelings and the way you feel towards some things he does would always be of importance to him as he would not want to see you unhappy.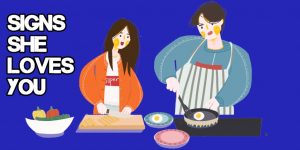 Recommended: Signs that shows you are an intelligent person
9. He makes you feel good about yourself: Another way to know that he loves you is that he makes you feel good about yourself. This is not about the flattery words he says, and treating you like a princess, kind of making you feel good.
He has to make you feel like a person who has worth and value, a person he treasures, and respects. He brings out the best in you and makes you want to be a better person and makes you a better person in the process.
Recommended: Single or Relationship, Which is Better? Answered
10. He gets to introduce you to the important people in his life: He may not introduce you to everybody but he introduces you to the people that matters in his life, his friends, family or even colleagues. He may likely post you on his social media especially if he's a social media person. If a guy loves you and wants to be with you, then he shouldn't be embarrassed by you. If he doesn't want to introduce you, that may mean he's not sure about you yet.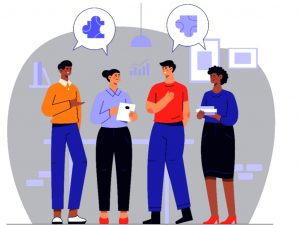 Though he could have other reasons not to want to introduce you (such as your religious differences), being embarrassed can be a red flag.If he's embarrassed by you, he won't draw you close in public. In other words, watch to see if he likes to pull you close in public or if he likes to publicly display his affection, such as by holding hands or giving you a hug. If he doesn't, it may be that he's not that into you.
Recommended: Advantages And Disadvantages Of Studying in a Private University
11. Compromise: This is one of the most important way to know, is he ready to adjust? Is he ready to do those things you like? Is he ready to compromise? When you love someone you tend to want to do what will make them happy even if it's not your thing. Being in a relationship means making sacrifices sometimes by compromising with another person.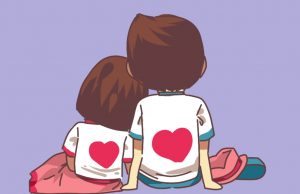 That means sometimes he gives a little more, and sometimes you give a little more. For instance, it may mean he's willing to go see a movie that he knows he's not going to like, while you're willing to go to the sports bar sometimes, even if it's not your thing. If he's willing to participate in some give and take, then he's probably starting to fall in love with you.
Conclusion: These signs mentioned here are not a guarantee that he loves you but it can help you know how he feels, try as much as possible to listen to your instincts, read the signs and do not ignore the red flags. Also note that men differs, some are introvert, some are extroverts, some are shy, and some are expressive. So when dealing with a guy try and know what type of guy he is and know how to deal with him.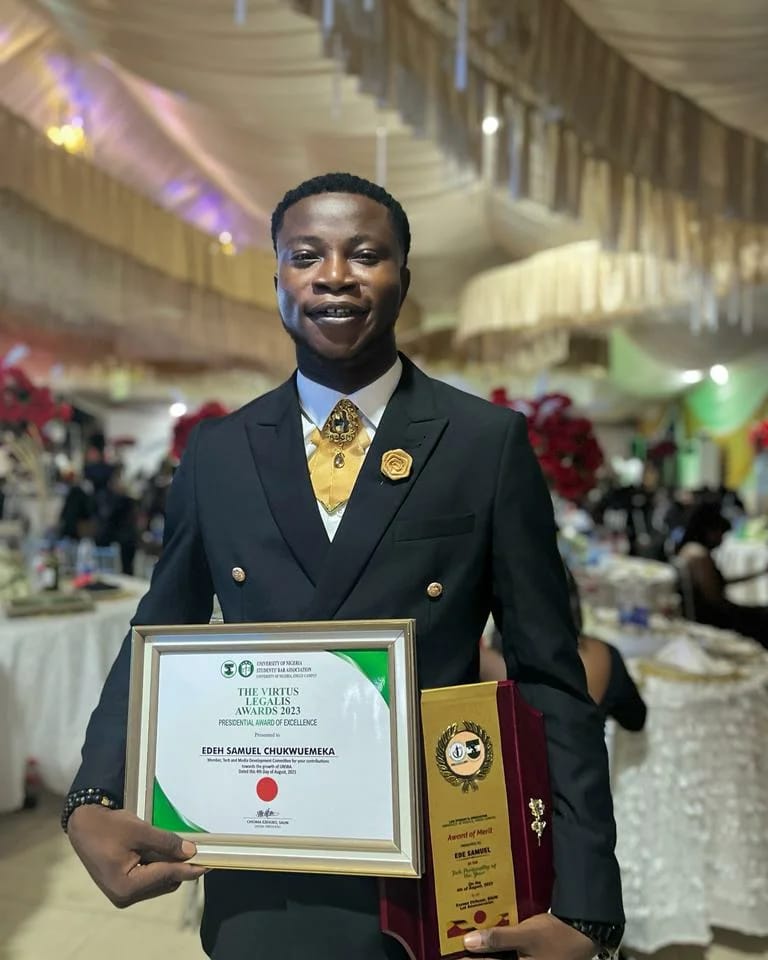 Edeh Samuel Chukwuemeka, ACMC, is a lawyer and a certified mediator/conciliator in Nigeria. He is also a developer with knowledge in various programming languages. Samuel is determined to leverage his skills in technology, SEO, and legal practice to revolutionize the legal profession worldwide by creating web and mobile applications that simplify legal research. Sam is also passionate about educating and providing valuable information to people.