How To Prepare For a Speech Presentation: The ability to talk in public is necessary for one to perform successfully during a speech presentation. It's never simple to give a speech in front of an audience; some individuals are naturally gifted with this skill, while others require a lot of practice to become proficient. You'll undoubtedly have to give a speech or a presentation at some time in your career, though. An essential step that might increase your confidence in your delivery is speech or presentation preparation. A well-researched presentation and speech might give you a bit more confidence, even if you might not instantly overcome your anxiety and shyness.
Speech presentation is vital, and preparation is required to deal with speaking anxiety. Communication skills are a common necessity in a speech presentation. It can be more challenging to get and detect. It's not surprising that some people's first thought, when asked to speak in front of an audience, is, "How can I best prepare for a speech?" Considering that a lack of preparation is one of the issues a speaker might face.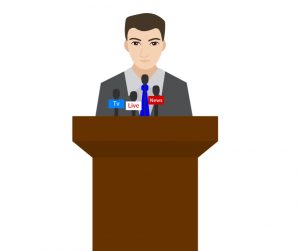 An important element in a good presentation is preparation, which is also the ideal approach for a rookie speaker to overcome any jitters and gain confidence. It extends well beyond the development of material. Preparation involves a variety of tactics. to produce a presentation that is engaging and keeps the audience interested. As a result, this article contains all the information you need to get ready for your presentation. as well as what you should consider before the presentation.
Recommended: How to Speak in Public Without Fear or Anxiety
12 Tips To Prepare For A Speech Presentation Properly
1. Be aware of your audience: Your speech or presentation's goal should be in line with the audience you are intended to address. Take into account your audience's age, gender, career, and a variety of other aspects. While using terminology is required, always have a quick explanation in plain English available. For example, using engineering vocabulary when speaking to attorneys could cause some difficulty. Give clear explanations that everyone can grasp.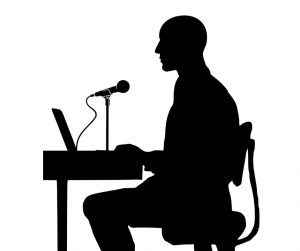 2. Become acquainted with the surroundings: Consider your surroundings and how the event will appear on an actual day. The location of your presentation deserves as much research as you can give it. Verify whether you'll be speaking on stage and whether you'll have a podium or microphone. Especially if it's a bigger event, consider how you'll need to get there.
Think of areas you would need to access as a speaker, such as backstage or various entrances. Prepare equipment and resources, Including water, your computer, a notepad, and a pen in advance.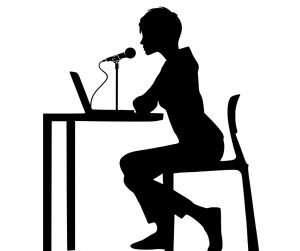 Also see: How to Make New Friends at School
3. Choose A Suitable Topic: The overall goal of your speech or presentation should be established before choosing a topic. But if you have to choose one, make sure it's something you're interested in. Being a bit more knowledgeable than your audience on the issue is also a good idea, but curiosity is essential. Your audience won't be as enthusiastic about the topic as you are.
You should also be able to foresee the questions your audience will ask and be ready with responses.
4. Establish A Straightforward Message: People are inundated with information today. You gain knowledge during this research phase through written sources, interviews, group discussions, and your personal experience. Sort through your information and select only the most compelling pieces for your lecture. You can identify any information gaps that need to be addressed thanks to this phase.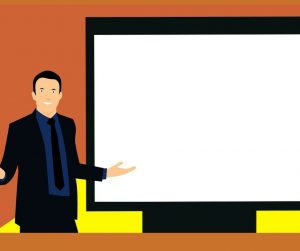 Concentrate on bringing forth one main point in your speech to make it memorable. Regardless matter how complicated the difficulties and themes are, your main point should be as straightforward as possible.
Also see: Differences Between Introverts And Extroverts
5. Perfect The Material: One of the easiest methods to ensure clarity in your speech is to structure it rationally. The editing stage should be applied to your speech. This is an iterative process, and each time you go through it, your speech becomes a little bit better.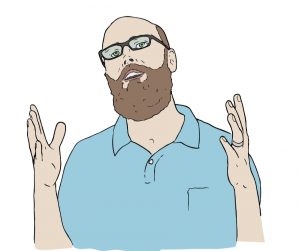 The final goal of the editing stage is to create a speech that is impactful, organized, and clear. The goal of fine-tuning is to make sure that the introduction, body, and conclusion work together to create a speech that is properly organized
6. Be skilled in visual communication: One of the most crucial aspects of speech preparation is body language strategy. You should take into account chances to demonstrate your visual communication, such as; eye contact and gestures– when emphasizing the sections of your speech that lend themselves to vocal variation.
The most effective instrument for conveying a message after your voice is your eye contact.
Your eyes act as a steering wheel while you talk. People's attentiveness and focus can be affected just by how you look at them.
Also see: Negative and Positive Effects of Religion
7. Consistently practice your speech: You must rehearse giving the speech precisely as you would when you give it to be prepared. That entails getting up and speaking aloud as you go through your content. Rehearsal does not mean going over your notes. It gets much better if you record your rehearsal on video. Right away, you'll learn what's functioning well and what needs your attention. You'll soon take on the role of your coach.
Recall your introductory sentence as well. Knowing how to start can help you get off to a solid start and boost your confidence.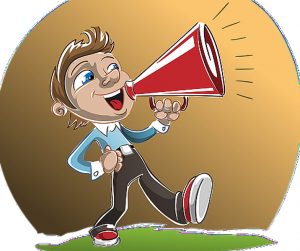 8. Grasping the interest of your audience: While practicing, keep in mind that during the opening few minutes of your speech, you have to present your main point or proposal.
You should begin stating each of your speech's points as soon as you begin speaking. You can instantly grab and keep the interest of your audience in this manner. Additionally, make an effort to move about. Make use of the stage to your advantage. You may accomplish this by moving about to maintain your audience's attention. Your captive audience will become drowsy if you remain still behind the podium or microphone the whole time you speak.
Also see: Differences Between Agent And Servant
9. Get Your Technology Ready: Think about the equipment you might be bringing with you for your speech, such as a computer or a projector. Consider any necessary digital content, such as a slideshow or pictures. Make sure these materials are up to date, stored for simple access, and easily accessible.
To find those files easily, save them to your desktop. A smooth movement through your presentation depends on the functionality of all your technologies.
10. Practice before a live audience: For some time now, you've been practicing your speech alone. But what about in front of a crowd? Build your confidence by practicing in front of a small audience so that when you take the stage, you won't be overwhelmed by the number of people there.
Describe the presentation's format and subject matter in general for them to assist you in honing your speech before D-Day. You may also see how they overcome their problems or are resolving them by finding a community of individuals who are experiencing the same things you are.
Recommended: Most Developed Countries in Africa 2023
11. Prepare for questions: Prepare a few backup slides in case you anticipate any questions following your presentation. It can be a good idea to briefly explain a piece of your speech to provoke follow-up questions. Ask to have the question rephrased if you don't understand it.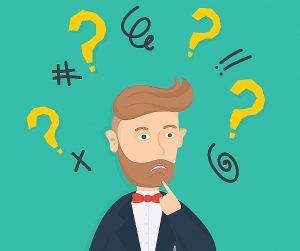 If there are no questions, it doesn't necessarily mean your presentation was successful or unsuccessful. You might have done a fantastic job of explaining your content, or it could just be that folks are worn out at the end of the day and want to go home.
12. Record yourself while practicing: Opening an app on your phone is all it takes to start recording audio or video. Use this technology to your advantage and record your full speech while you practice. When you're done, you can review your performance recording to assess your performance. Consider your success and the areas you can improve.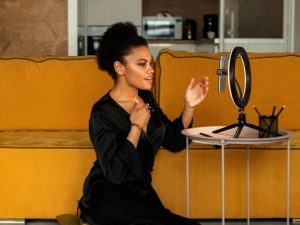 Recommended: Differences Between Lesson Plan And Lesson Note
Conclusion
You may feel more confident when giving a speech if you have prepared. Spending time practicing is vital if you want to sound natural and feel comfortable. Let your individuality shine while practicing for your speech; after all, the audience is there to see you. Additionally, the quality of your speech or presentation might be affected by your ideas.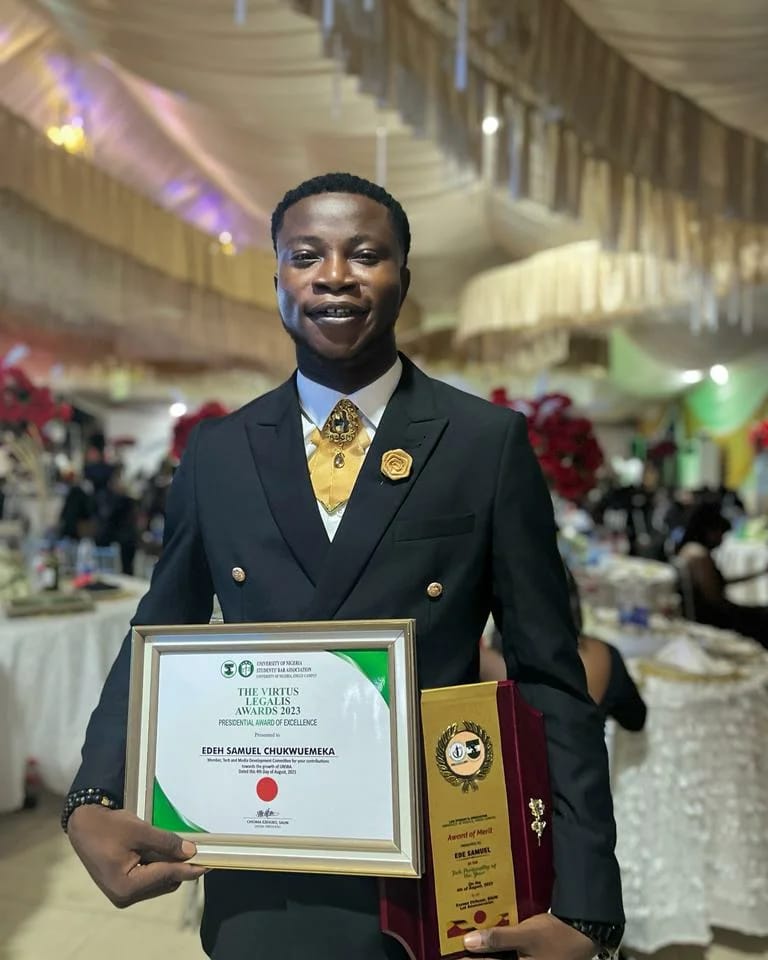 Edeh Samuel Chukwuemeka, ACMC, is a lawyer and a certified mediator/conciliator in Nigeria. He is also a developer with knowledge in various programming languages. Samuel is determined to leverage his skills in technology, SEO, and legal practice to revolutionize the legal profession worldwide by creating web and mobile applications that simplify legal research. Sam is also passionate about educating and providing valuable information to people.