How to survive in the UK as a Nigerian: Making the decision to go abroad to live, work, or study is frequently a thrilling but difficult one. Nigerians that choose this route frequently end up in the United Kingdom because of its illustrious past, multicultural population, and top-notch educational facilities. But being a Nigerian living in the UK has its own experiences, challenges, and possibilities.
Like any foreign country, the UK demands meticulous preparation and adaptability for survival. It's a journey with legal, economical, cultural, and individual components. In this article, we'll look at eight important factors that might have a big impact on someone's capacity to succeed in the UK.
Recommended: Richest Criminals in The World
8 Tips On How Nigerians Survive In The United Kingdom (UK)
1. Obtain the Appropriate Visa: Obtaining the appropriate visa is a vital step for Nigerians who intend to remain in the United Kingdom. The kind of visa you require is determined on the reason for your visit. The most popular option for those travelling to the UK for educational purposes is the Tier 4 (General) student visa. You must fulfil certain qualifying requirements, such as getting an acceptance offer from a UK educational institution, in order to be granted this visa.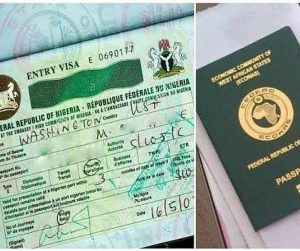 A Confirmation of Acceptance for Studies (CAS), which you'll require for your visa application, will be sent by the university.
It's also critical to keep yourself informed about when your visa expires. Make sure to start the application procedure in advance if you want to remain longer or change to a different type of visa, such a post-study work visa, in order to keep your legal status in the UK.
2. Financial Planning: Living in the United Kingdom may be costly, especially in big cities like London. Financial preparation is therefore crucial. Make sure to start by making a thorough budget that accounts for all possible costs, such as textbooks, tuition, lodging, food, and transportation. To prevent unanticipated financial hardship, account for changes in inflation and currency exchange rates.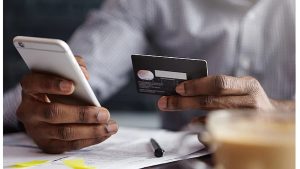 Look for scholarships designed especially for Nigerian overseas students to help with the financial strain. Scholarships, grants, and bursaries are widely available from UK institutions and organisations to assist with living expenses and tuition. Make sure you do your homework to find the scholarships you qualify for, then send in your applications on time.
For overseas students, part-time employment is an additional possibility. Most student visas allow you to work a set number of hours per week during the academic year and full-time during the summer. Look for jobs on or around your school to assist you augment your income and acquire useful work experience.
Also see: How to Survive In Germany as a Nigerian
3. Accommodation: Making the right lodging choice is essential for a relaxing and effective visit to the UK. You can think about shared apartments, homestays, privately rented off-campus accommodation, and on-campus student residences. Every choice has benefits and drawbacks, so decide which best suits your tastes, financial situation, and way of life.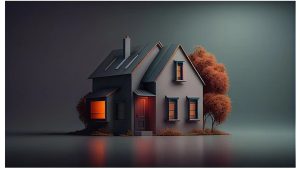 Accommodations in well-known university cities tend to fill up fast, so start your search well in advance of your arrival. The majority of institutions provide housing services that can help you locate appropriate accommodations. Think at things like how close your institution is, how easy it is to go to public transit, how safe it is, and if the rent includes meals.
Your choice of lodging will be greatly influenced by your financial situation, so be sure to pick somewhere that will easily fit into your budget.
4. Healthcare: Having access to healthcare is essential to your wellbeing while visiting the UK. The National Health Service (NHS) is the nation's all-inclusive healthcare programme. Depending on the length and kind of your visa, you can qualify for NHS healthcare coverage as an international student.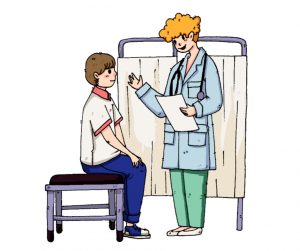 You must register with the NHS as soon as you arrive in order to get NHS healthcare services. You will receive an NHS number as a result of this registration, which you will need to make appointments, get medical care, or pick up prescription drugs. Learn about the NHS's operations, including how to locate nearby hospitals and general practitioners (GPs) and what services are covered by the system.
You'll be in a better position to handle the opportunities and problems of studying and living in the UK as a Nigerian student if you get the right visa, handle your finances sensibly, find acceptable housing, and register with the NHS.
Also see: Most Dangerous People In the World
5. Cultural Adaptation: Getting used to British culture is a crucial part of your time in the UK. Being receptive to new ideas and eager to learn about British traditions, customs, and social mores is crucial. Participating in local community and culture can improve your trip in general. Think about interacting with both local and foreign students by attending activities in your community, joining cultural clubs, and forming friendships. Creating a varied social circle will aid in your integration and education about the UK.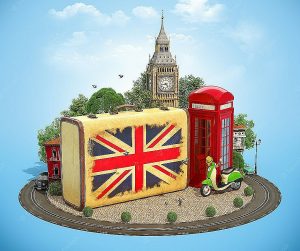 You can handle social settings more easily if you are aware of British manners, communication methods, and social expectations. Be mindful of regional traditions, arrive on time, and speak courteously. In everyday interactions, a simple "please" or "thank you" may make a big difference, since the UK is renowned for its civility.
6. Legal Matters: It's crucial for Nigerian students studying in the UK to be aware of and follow UK rules and regulations. Recognise the immigration regulations that apply to your particular visa type first. This includes being aware of the terms of your visit, including any reporting obligations, the length of your stay, and any employment limitations. It's important to keep your documents, including your visa, up to date.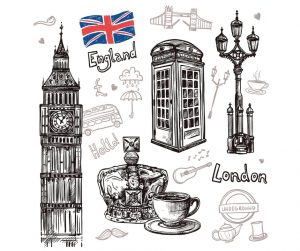 Learn about all of the local regulations, including those pertaining to work, housing, and driving. It is not an acceptable reason to be ignorant of the law; spend some time being informed. As a resident of the UK, you should also be aware of your rights and obligations and know how to get in touch with the local law enforcement.
Also see: Differences Between Adoption And Guardianship
7. Work Opportunities: In order to pay for their living expenses while studying in the UK, a large number of foreign students, including those from Nigeria, hold part-time jobs. With most student visas, you can work a set number of hours per week during the academic year and full-time over the summer. Check the terms of your visa, though, since there can be limitations.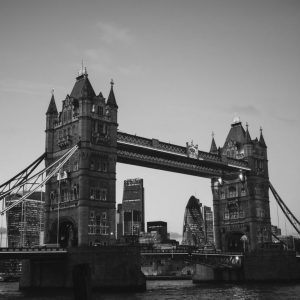 Seek for possibilities to work part-time on or around your school. Employers can post job opportunities on job boards or through career services offered by universities. Getting work experience in the UK can help you both personally and professionally in the future.
Maintaining a healthy balance between employment and studies is crucial. Make sure that your part-time job doesn't affect your academic achievement because, in the UK, education is usually your main priority.
Also see: Meaning And Differences Between Offer and Acceptance
8. Network and Support: For the duration of your stay in the UK, you should establish a support system. At your university, establish connections with international and Nigerian student organisations. These associations may provide insightful counsel, encouraging experiences, and chances to mingle with like-minded individuals.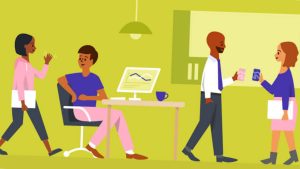 Use the office for international students at your university as well. In addition to visas, accommodations, healthcare, and cultural adjustment, they may offer advice on a range of topics related to living in the UK. To assist foreign students with assimilating into the neighbourhood, they frequently plan parties and activities. You'll enjoy your stay more and get resources and help when you need it if you have a strong network of friends and acquaintances.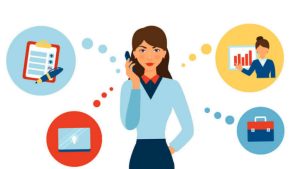 Recommended: Universities In Canada That Accept Second Class Lower For Masters
Conclusion
Being a Nigerian living in the UK demands meticulous preparation, resiliency, and flexibility. These essential components covered in this article will act as a road map to help you negotiate the possibilities and obstacles that await you, regardless of whether you're seeking employment, school, or another goal in the UK. Successful and rewarding, your time in the UK may provide you with personal development and treasured experiences while you cross cultural boundaries and set off on an amazing journey.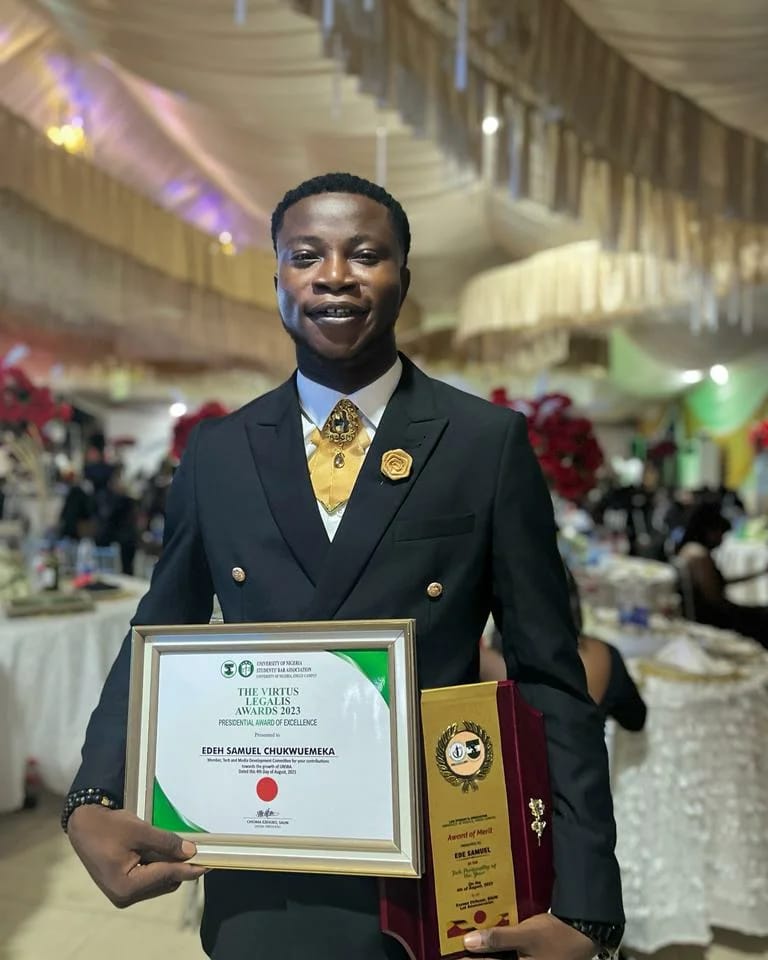 Edeh Samuel Chukwuemeka, ACMC, is a lawyer and a certified mediator/conciliator in Nigeria. He is also a developer with knowledge in various programming languages. Samuel is determined to leverage his skills in technology, SEO, and legal practice to revolutionize the legal profession worldwide by creating web and mobile applications that simplify legal research. Sam is also passionate about educating and providing valuable information to people.