Most Beautiful Cities in Africa: Africa is one of the most alluring and unexplored continents in the world due to its rich history and mystique. The most stunning cities in Africa are hidden under centuries of unrestrained curiosity, which range from the tropical African Savannah to historic architectural marvels and distinctive cosmopolitan cultures. In the media, Africa is frequently depicted as having malnourished children and decaying villages.
Most have created singular narratives about Africa based on images they have seen in the media. Fortunately, many parts are not like this.
Numerous African cities will demolish such one-story structures and coexist with the most prominent ones in the world. In this blog post, we look at some African cities that will seriously incite your wanderlust. Continue reading to learn more about them.
Recommended: Best Online Universities in the World
Top 13 Most Beautiful Cities In Africa
1. Lagos, Nigeria: Lagos, Nigeria's capital and financial center, is the richest city in the country. Since many people aim to perform at Freedom Park, a well-known concert venue that was formerly a colonial-era prison, the city is also where you should go if you want to break into Nigeria's booming film and music industries.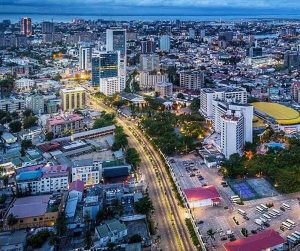 Lagos stretches across the Lagos Lagoon and into the interior from the Gulf of Guinea. Victoria Island is a highly-liked tourist destination since it is home to some of the best beach resorts in the city as well as a thriving dining, shopping, and entertainment district. On Lagos Island is the National Museum of Lagos, which houses a range of cultural artifacts.
2. Windhoek, Namibia: One of Africa's easiest cities to get around is the capital of Namibia. It is surrounded by modern, squeaky-clean structures and traditional German homes. Despite being the largest city in Namibia, Windhoek retains a more rural atmosphere.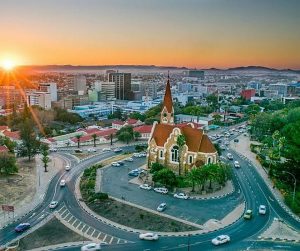 It's simple to walk about the city's pedestrian-friendly areas. Be sure to check out the city's various craft stores, excellent eateries, and skyline of neo-Baroque cathedrals and skyscrapers.
Also see: Most corrupt countries in Africa currently
3. Marrakesh, Morocco: Marrakesh, the fourth-largest city in Morocco, is a captivating destination with both traditional and contemporary architecture. Marrakesh, which is located in the west of the nation, is home to a thriving medieval walled medina that was formerly part of the Berber Empire. Spend some time exploring the souks (marketplaces) that sell a variety of traditional products, including jewelry, spices, and textiles, along the city's winding, maze-like streets.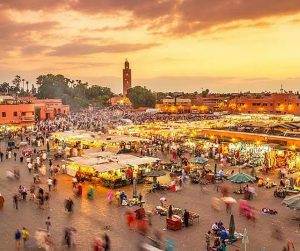 Another important attraction in Marrakesh is the 12th-century Koutoubia Mosque, which is noted for its Moorish minaret that dominates the city skyline. Don't forget to visit the galleries and brand-new attractions that make up Marrakesh's vibrant cultural scene, such as the Museum of African Contemporary Art Al Maaden.
If you're trying to decide where to stay, the lavish Oberoi in Marrakesh is one of the greatest locations to sleep in the city.
4. Luanda, Angola: The primary seaport and administrative hub of the third-largest oil producer in Africa are located in Luanda.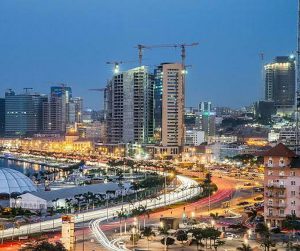 The government of Luanda is making significant investments to improve the city's aesthetics. Slums are being replaced with large social housing high rises, extensive repaving is being done, new highways are being built, and a sizable new airport is currently being built outside of town and is scheduled to open in 2019.
Also see: Most Technologically Advanced Countries in Africa
5. Cape Town, South Africa: Cape Town has it all, being situated on the coast of the Atlantic Ocean and at the foot of Table Mountain. In addition to several natural attractions like trekking in Table Mountain National Park and ascending to the top of Lion's Head to see the sunrise, the city is home to a number of stunning beaches. Additionally, it has the stunning Kirstenbosch Botanical Garden, and only 30 minutes outside of the city center, you can witness wild African penguins.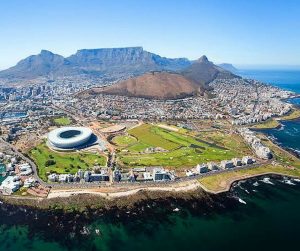 In addition to the 27-year prison sentence of Nelson Mandela on Robben Island and other historical sites, Cape Town is home to a wide variety of museums, art galleries, and cultural attractions. Cape Town offers world-class dining establishments as well as cutting-edge retail outlets. A must-see is the bustling Victoria and Alfred Waterfront, where both are located.
Since the local currency has a favorable exchange rate for guests from the United States, Canada, and Europe, all types of travelers can find housing alternatives here that are both affordable and luxurious. The Silo Hotel is a fantastic choice if you decide to indulge. The bathtubs there are perfect for Instagram, making it one of the greatest in the city.
Also see: Best time to read and understand effectively
6. Cairo, Egypt: Cairo, the largest city in Egypt, is a hectic and busy city located directly on the banks of the Nile River. The enormous metropolis known as the "city that never sleeps"—where ancient culture coexists with contemporary skyscrapers—always has something going on. The noises of traffic and honking horns can be expected day and night, but for those who enjoy big cities, they are energizing.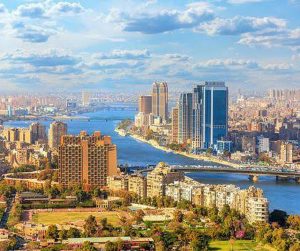 Travelers visit Cairo to learn more about Egypt's lengthy and illustrious history. The Egyptian Museum, one of the top Cairo attractions, is home to thousands of years' worth of antiques and relics, including mummified bodies of ancient kings. The hub of Cairo and a frequent site for political protests is the sizable, open Tahir Square with its central traffic circle. Visit the 187-meter-high Cairo Tower in the Zamalek neighborhood of the Gezira Island area for sweeping city views.
The Great Sphinx and the renowned pyramids dating back to the 26th century BC are both located in Giza, which is also close by. Visit at dawn or dusk on a camel.
Additionally, Bahir Dar is home to 37 of Africa's most enigmatic monasteries, each of which is brimming with holy artwork from the 16th and 17th centuries. The palace of Ethiopia's most well-known emperor, His Imperial Majesty, Emperor Haile Selasse, is Bahir Dar's additional crowning achievement. It occupies a piece of ground that is encircled by jacaranda trees and is located three miles from Bahir Dar.
7. Bahir Dar, Ethiopia: The Amhara region of northern Ethiopia's Bahir Dar is one of the continent's most lovely cities, as savvy tourists are aware. This palm-lined city, which crowns the shores of Lake Tana and the Blue Nile River, offers breathtaking water views and is close to the Blue Nile Falls, which cascade from imposing jagged cliffs.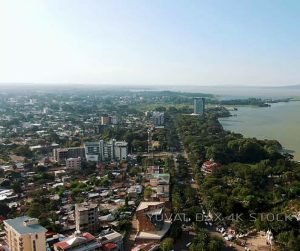 Recommended: Countries with the best education system in Africa
8. Stone Town, Zanzibar: Stone Town is one of the most intriguing places in Africa even though it isn't a huge metropolis but rather a historic Swahili coastal trading town. Stone Town, the island's cultural center, is situated on the lovely island of Zanzibar, which sits in the Indian Ocean off the coast of Tanzania.
The town is a UNESCO World Heritage Site with a history spanning more than 200 years. It is full of narrow lanes and ancient riads with intricately carved wooden doors that are now used as guesthouses. Visit the town's thriving bazaars and have dinner from one of the many food sellers serving up fresh fare only steps from the water.
9. Gabarone, Botswana: Gabrone, a huge modern metropolis in Botswana, is renowned for its Western-style shopping malls, cutting-edge structures, and higher education institutions. However, due of the Gaborone Game Reserve, some people think it's one of the most beautiful towns in Africa.
From its pristine habitats to its native species, which include unique animals like the blue wildebeest, vervet monkeys, rock dassies, warthogs, zebras, and gemsbok, the protected park cradles the soul of Africa.
It condenses all of Africa's natural riches into a region that is less than 2 square miles and is teeming with migrant birds soaring across marshes, forests, and tree savanna. Picnics and observation by visitors are both permitted.
Also see: Hardest Courses to take in the world
10. Kigali, Rwanda: One of Africa's cleanest cities is famed for being the capital of Rwanda. It offers a wonderful geographic location for visiting this developing travel destination as it is situated in the centre of the nation and only a 2.5-hour drive from the Volcanoes National Park, where people travel to trek to view Rwanda's mountain gorillas.
The city, which was founded in the 11th century and is located slightly over 5,000 feet above sea level, is hilly, with buildings situated on peaks and encircling valleys. The Kigali Genocide Memorial, which commemorates the horrifying mass deaths that took place during Rwanda's civil war in 1994, is a popular (though gloomy) Kigali destination.
Visit the several shops that make up the Caplaki Craft Village for traditional handicrafts such wooden carvings, jewelry, and woven baskets. A thriving restaurant and entertainment scene may also be found in Kigali.
Recommended: Countries With The Best Hackers In The World
11. Lamu, Kenya: The beaches in the Kenyan coastal town of Lamu are well-known for being mainly pristine, uninhabited, and surrounded by wind-blown dunes. One of Africa's most breathtaking travel destinations is Lamu, which maintains its own culture.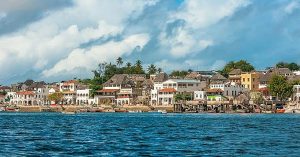 Along the town's winding streets, donkeys can be seen riding past stone townhouses, thatched homes, and market stalls displaying regional goods. Traditional dhow boats, which glide attractively in the harbor, are used by both visitors and locals for transportation. Donkeys are also an option.
12. Johannesburg, South Africa: If one is subjective when judging beauty, Johannesburg, South Africa, may be the most attractive city on the continent. It survives as a contemporary, affluent metropolis while maintaining its origins in South African culture. Towers sparkle in the well-known African sun, housing chic restaurants and global trade.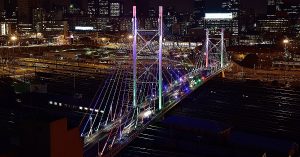 Johannesburg's museum collections, which showcase South African history in all its triumphs, tragedies, art, and culture, are what truly make the city beautiful.
13. Luxor, Egypt: Luxor, once the capital of Thebes, is still one of Egypt's most significant and beautiful cities, with its ancient palaces and temples interspersed with modern life. Luxor is home to the magnificent palace complex as well as the Karnak and Hatshepsut temples, the Valley of Kings' rock-cut tombs, and what's remained of the Pharaohs' tombs.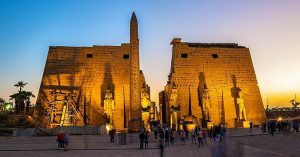 Centuries-old architecture and the natural world continue to rule Luxor, from views of the Nile River to desert landscapes.
Recommended: Most famous people in the world 2023
Conclusion
The African continent, which is home to more than 50 distinct nations, contains some of the top cities in the world. Many African cities are vibrant, diverse, and culturally rich events situated against stunning scenery.
Africa includes cities for all types of tourists, from bustling metropolises with a high population density, like Egypt's Cairo, Nigeria's Lagos, and South Africa's Johannesburg, to slower-paced towns, like Stone Town on the island of Zanzibar.
Visitors may anticipate chic lodging, mouthwatering international cuisine, a wide range of cultural attractions, and exciting things to do. The cities covered in this article were chosen for their diversity, beauty, and the reasons visitors would want to visit them.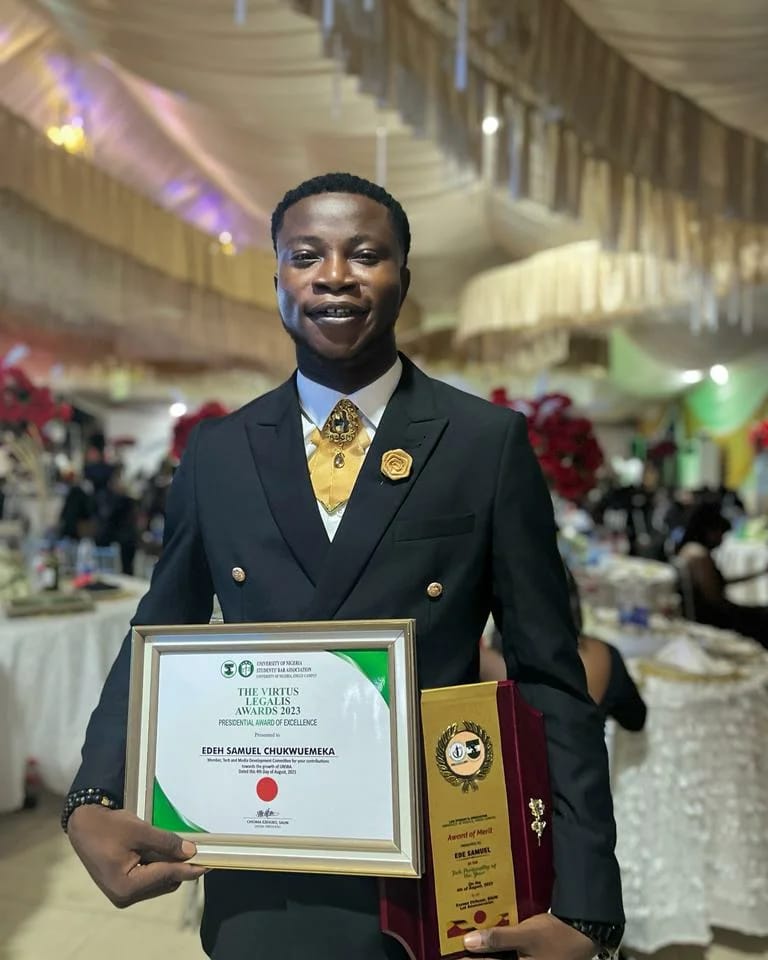 Edeh Samuel Chukwuemeka, ACMC, is a lawyer and a certified mediator/conciliator in Nigeria. He is also a developer with knowledge in various programming languages. Samuel is determined to leverage his skills in technology, SEO, and legal practice to revolutionize the legal profession worldwide by creating web and mobile applications that simplify legal research. Sam is also passionate about educating and providing valuable information to people.