Most consumed foods in canada: There are tonnes of delicious snacks, dinners, and traditional dishes in Canada. The nation and its people have often demonstrated a love of delectable meals, from poutine to smoked pork, lobster rolls to Timbits, and maple syrup to sucre à la crème. The nation's diverse ethnic backgrounds lead to some rather unique culinary concoctions. Every day, Canadians love to create something fresh and interesting by experimenting with different flavours, textures, and cooking methods.
Canadians have a passion for eating. Canadians will spend a lot of money on food, from the upscale eateries in Montreal and Toronto to the well-known greasy spoons in little places all around the nation. Here is a list of the most consumed food in Canada.
Recommended: Countries Where Teachers Are Paid the Most
Best And Most Popular Foods In Canada 2023
1. Potates: In Canada, potatoes constitute an essential part of the diet and have a strong cultural influence on cooking. They are a popular cuisine because of their cost, adaptability, and nutritious content. Canadians love potatoes in many different ways, from poutine, a speciality of the country, to the traditional mashed potatoes that go with holiday feasts.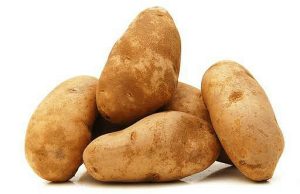 Poutine, a famous fast food meal that consists of crispy fries covered with savoury sauce and cheese curds, is a representation of comfort food in Canada. In Canada, picking seasonal and local produce is highly valued, particularly in regions like Prince Edward Island and New Brunswick where producing potatoes of superior quality is a source of pride. In many areas, the potato harvest season is a joyous celebration that strengthens ties to the land and agricultural customs.
2. Bread: Bread is a staple food and a source of cultural richness on Canadian dinner tables. Canada's bread selection, which ranges from tender white loaves to substantial whole grain variations, is a reflection of the diversity of the nation's cultures. Bread is an essential component of every day diets; bread may be used to make sandwiches for lunch or as a main breakfast food, either toasted or smeared with different sauces.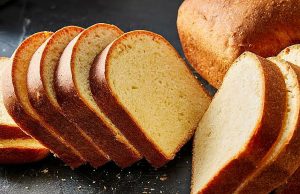 Thanksgiving, a celebration of the harvest and a time to reflect on the value of sharing, highlights the bread's significance in cultural customs. As the main course of Thanksgiving dinners, stuffing—made of bread seasoned with herbs and spices—is prepared in many Canadian homes. This bread use is a tribute to its prominence in Canadian celebrations and a message of thanks for the wealth of the season.
Also see: Most Difficult Exams in the World
3. Dairy Products: In the Canadian diet, dairy products including milk, cheese, and yoghurt are vital sources of nourishment and nutrition. They make a substantial contribution to the consumption of protein and calcium. Cereal and milk are a common breakfast choice in Canada, but cheese and yoghurt are also popular as snacks, salad dressings, and recipe components.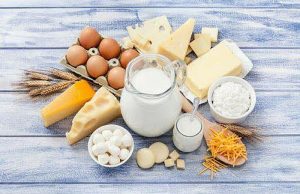 The ethnic population of Canada adds to the variety of dairy products that are offered. Given the long history of immigration to the nation, a diverse selection of cheeses from around the globe are available. For instance, Greek yoghurt is increasingly well-liked as a dairy alternative that is both adaptable and healthful in Canada. The many impacts on dairy intake provide Canadian cuisine more complexity and diversity.
The agricultural landscape of Canada includes a sizable portion of the dairy business. High-quality milk and cheese are produced on dairy farms; cheese-producing regions like Quebec are well-known for their output. The staple of the well-known poutine meal, cheese curds, brings to light the regional delicacies that add to Canada's rich culinary diversity.
Recommended: How To Become a Successful Entrepreneur
4. Meat: In Canadian cuisine, meat is highly valued, especially beef, hog, and chicken. It is well known that Canadians adore meat, frequently indulging in meals like roast beef, steak, and grilled chicken. Canada produces quality meat in part because of its vast agricultural terrain and excellent standards for animal husbandry. In particular, roasts for Thanksgiving and Christmas feature a sumptuous beef, turkey or gammon surrounded by a variety of delicious side dishes.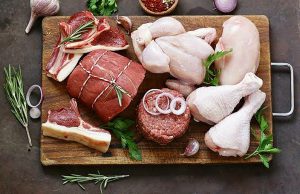 Because of the diversity of Canadian cuisine, each area has its own speciality meat. For example, Alberta is well-known for its beef, which is highly regarded for its flavour and quality. Quebec, on the other hand, is renowned for its pork, which is used extensively in regional cuisine such tourtière, a flavorful meat pie. The richness of Canadian cuisine and the significance of meat as a fundamental ingredient are highlighted by these provincial specialties.
5. Maple syrup: Canadians have a unique place in their hearts and taste buds for maple syrup. Not only is this syrupy, golden liquid a condiment, but it also represents Canada. A long-standing custom that marks the coming of spring is the making of maple syrup. Many people associate "sugaring off" with a trip to a sugar shack, where sap from sugar maple trees is gathered and the delicious syrup is made by laboriously boiling it down.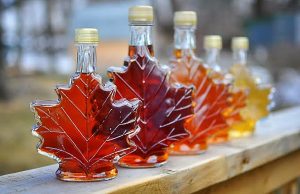 Because of its versatility, maple syrup may be used as a sweetener in a variety of recipes and cuisines, as well as a topping for pancakes, waffles, and French toast. It is exported all over the world and has a distinct, natural sweetness that provides a flavour of Canada. Canada celebrates this unique commodity with an annual Maple Syrup Festival that attracts both residents and visitors.
Also see: How To Become a Better version of yourself
6. Seafood: It should come as no surprise that seafood makes up a large portion of the Canadian diet given the country's extensive coasts along the Atlantic, Pacific, and Arctic Oceans. The wealth of marine resources in the nation supports the country's fish sector, therefore eating seafood is a natural choice for Canadians.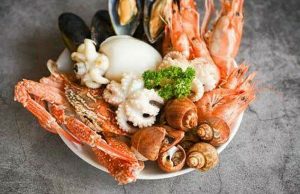 Among the seafood favourites that adorn Canadian meals are salmon, trout, lobster, and different shellfish. The importance of seafood in local culture is demonstrated through particular delicacies found in the Maritime provinces, such as buttery lobster rolls and seafood soup. Salt fish is served during "Jigg's dinner" in Newfoundland, which is another illustration of how seafood is ingrained in Canadian culture.
Recommended: Best Dance Schools In India 2023
7. Pasta: A mainstay of Canadian cooking is pasta. Pasta recipes are appreciated all throughout the country due to the impact of Italian, Greek, and other immigrant groups. Classic dishes like lasagna, fettuccine Alfredo, and spaghetti with meatballs are beloved in Canada. The multiculturalism of Canada has actually influenced the development of distinctive pasta recipes that blend flavours from different cooking styles. As an example, recipes combining various ingredients and cooking methods have become popular, such as "Thai-inspired pasta" and "Greek-style pasta."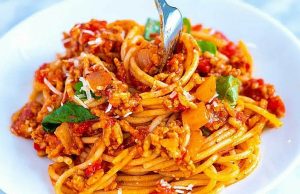 Pasta is a popular choice for families due to its accessibility and cost, and its versatility in cooking allows for culinary creativity. Pasta is now a popular and adaptable mainstay in the Canadian diet, whether it is eaten at home-cooked dinners, neighbourhood eateries, or Italian restaurants.
8. Cereals: Cereals are a staple of breakfast tables across Canada, especially muesli and cereals. These grain-based meals are valued for their nutritious content and ease of preparation, since they provide you energy to start the day. There are many different types of breakfast cereals available, ranging from kid-friendly, sugary cereals to healthy selections containing whole grains and fibre. They add diversity and flexibility to breakfast alternatives, since they may be eaten with fruit, yoghurt, or milk.
Cereals are versatile in the kitchen and may be used for more than just breakfast. They can also be included to dishes and desserts. Breakfasts are made easier and more nutrient-dense with cereal, which is a staple of the Canadian diet.
Recommended: Most Consumed Foods In The USA 2023: Top 10 Popular
Conclusion
The ingredients and cooking methods of Canadian cuisine are diverse. This is due to the fact that the nation has brought in a large number of cuisines from the two ancient occupants, France and England, in addition to its significant indigenous influence.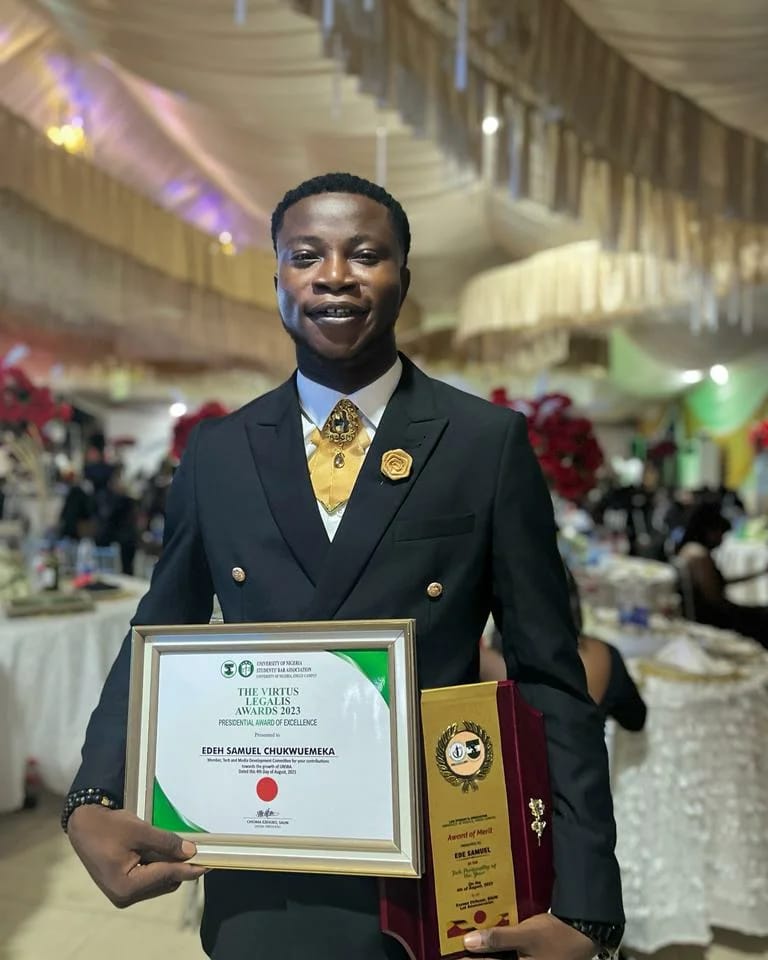 Edeh Samuel Chukwuemeka, ACMC, is a lawyer and a certified mediator/conciliator in Nigeria. He is also a developer with knowledge in various programming languages. Samuel is determined to leverage his skills in technology, SEO, and legal practice to revolutionize the legal profession worldwide by creating web and mobile applications that simplify legal research. Sam is also passionate about educating and providing valuable information to people.