Most Difficult Engineering Courses In The World: Engineering is a discipline of applied science concerned with structural, mechanical, electrical, and chemical processes. Engineers are on the leading edge of modern problem solutions, tackling topics such as climate change, energy, and urban growth. The true objective of engineering is to use mathematical and scientific ideas to solve societal issues.
Engineering has a notoriety for being a tough field of study, which is understandable. Engineers must be skilled in math, physics, with problem-solving abilities. Engineering is regularly recognized as one of the most challenging academic degrees to get. However, some disciplines are undoubtedly more difficult than others. Here, we'll be going over which engineering degrees are the most difficult, and why.
Recommended: How to Develop Self Discipline
Top 10 Toughest And Most Difficult Engineering Courses To Study
1. Electrical Engineering: Electrical engineering is one of the newest technical specialities, and it deals with some of the world's most pressing issues. Working with electrical power networks, large-scale industry, renewable energy, and computer technology are just a few examples.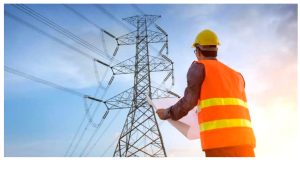 Electrical engineering is a large discipline in part because it has a significant effect on the design of the world we live in. Power grids, agriculture, and development all need electrical engineering.
So, what is it about electrical engineering that makes it so difficult? It has a strong emphasis on arithmetic, physics, and electromagnetic, all of which might be challenging to grasp. It also necessitates an open mind and abstract thinking, both of which can be difficult to apply to such specific topics.
Electrical engineers do receive a wide education that includes a variety of courses, which prepares them for a variety of professional possibilities.
2. Petroleum Engineering: Petroleum engineers mostly work for oil, natural gas, and energy firms. They are frequently employed in the energy sector, where they study and work with hydrocarbon (fuel) production. To earn a petroleum engineering degree, you must study geology, chemistry, and physics, among other disciplines.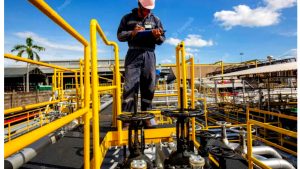 For a variety of reasons, petroleum engineering is a very demanding and competitive career. To begin with, obtaining a degree in petroleum engineering necessitates the study of (and mastery of) a variety of scientific subjects. The specialized nature of a petroleum engineering degree may lead you to believe that your employment choices are restricted, but this is not true.
See Also: Most Powerful Books In The World
3. Chemical Engineering: Chemical engineering, like petroleum engineering, is notable for embracing a variety of scientific fields. Chemistry is, of course, a big element of the degree, but it also covers physics, biology, math, environmental science, and economics.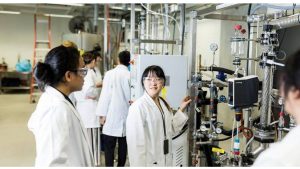 Although knowing the economics may appear to be the odd man out in that list, it aids chemical engineers in connecting production and selling to scientific processes.
Chemical engineering covers such a broad range of topics that you can pursue a variety of occupations following graduation. Chemical engineering graduates, unlike those with other degrees, are not restricted to a single profession or career path.
4. Aerospace Engineering: Aerospace engineering is among the most design-oriented engineering degrees available. It is primarily concerned with the design, manufacture, and maintenance of aviation and spacecraft. It can also include weapon systems and missiles with the same features. As a result, many aerospace engineers pursue careers in the defence industry following graduation.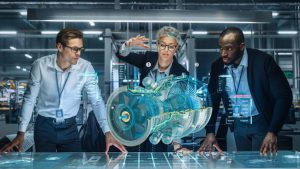 Aerospace engineering, in essence, has many of the same fundamentals as mechanical engineering, but with a higher level of expertise. Many of the coursework that aerospace engineering students take alongside mechanical engineering students are shared, especially towards the beginning of their program. The degree develops into more specific flight-based topics as students progress.
See Also: Which is Better, to Study Alone Or to Study in Group?
5. Mechanical Engineering: At its most basic level, mechanical engineering is the application of physics to real-world issues.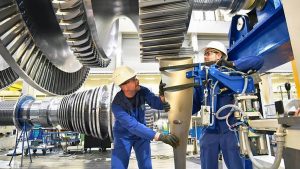 Mechanical engineering students must have a good grasp of force, motion, energy, thermodynamics, and design principles and theories. They must also be able to see the larger picture to apply their expertise to the development of practical solutions.
Many people believe that mechanical engineering provides the foundation for many other types of engineering, and as a result, many engineers prefer to acquire their bachelor's degree in mechanical engineering before pursuing a graduate degree in a more specialized field.
6. Computer Engineering: Computer engineering is closely connected to electrical engineering, but with a concentration on bridging the hardware-software divide. While electrical engineering concentrates on the hardware of computers, such as circuits, and computer science focuses on the software development side, computer engineering includes elements of both.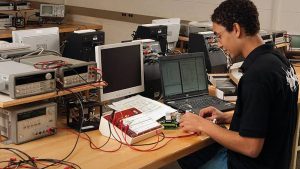 A computer engineering degree is a popular alternative for students who can't decide whether they want to fabricate circuits or write code because it covers both hardware and software. Electrical engineers don't do a lot of coding, whereas computer science students don't do a lot of mechanics. Engineers who work in the computer field, on the other hand, have the opportunity to do both!
Must Read: How To Read Faster
7. Civil Engineering: Civil engineering is a subset of engineering that is strongly tied to urban design and planning. Civil engineers create contemporary cities in ways that the majority of people never consider. Civil engineers are responsible for everything from roads to electricity supplies, at least in part. They must consider a variety of design factors and frequently collaborate with governments to create cities that flow smoothly as they expand and evolve.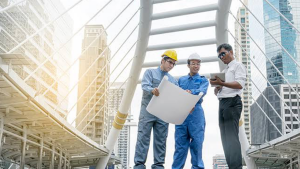 Civil engineering is one of the most specialized engineering degrees by definition. Civil engineers, despite their specialized character, must learn about a wide range of disciplines to obtain their degrees. Statistics, environmental science, chemistry, architecture, and design are just a few of the topics covered.
When it comes to a specialized degree, civil engineers have more work opportunities than you would expect. Construction, business, management, and finance are just a few of the industries where graduates work.
8. Architectural Engineering: Architectural engineering is a subset of structural engineering that focuses on urban design and planning. It's a branch of engineering that has a significant influence on daily life, as they design the structures we all utilize.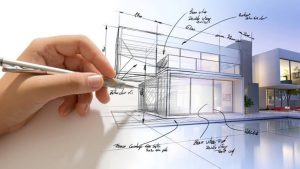 They also collaborate with civil engineers, architects, and urban planning departments to create structures that facilitate work and living. Architectural engineering is among the less popular engineering degrees, and many schools and institutions do not offer it expressly.
Alternatively, they provide civil and structural engineering degrees that may be completed concurrently with an architectural degree.
See Also: Learn How To Start A Blog And Make Money In School
9. Industrial Engineering: Industrial engineering is a somewhat common form of engineering degree for persons seeking to promote green manufacturing and climate challenges.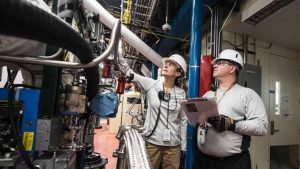 The elimination of waste in production processes and the construction of efficient industrial systems are two of the basic notions of industrial engineering. They accomplish this through researching systems and how they function using physics, statistics, and chemical processes, among other disciplines.
Industrial engineers have plenty of work opportunities after graduation because environmental and efficiency issues are major concerns for many modern businesses. Industrial engineering graduates, as problem solvers in the business, are not restricted to a single discipline, but rather have a choice of where they wish to work.
10. Environmental Engineering: Environmental engineering is one of the most diverse engineering disciplines since it needs students to study nearly any form of science related to the environment.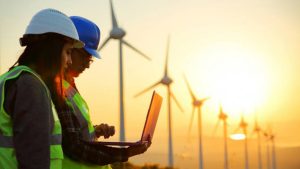 Environmental engineering students, for example, take coursework in chemistry, algebra, biology, ecology, geology, hydraulics, and a variety of other subjects, depending on their field of study.
They apply these abilities to evaluate a wide range of issues, the majority of which are related to the human effect on the environment. They also create environmental cleanup techniques and research existing materials and processes that might harm the environment in the long run
Recommended: Advantages and Disadvantages of Living Off Campus in School
Conclusion
Engineering is a large field with several degree options that need a wide range of skills. The level of complex thought required, as well as the number of courses covered, are two factors that make certain degrees more difficult than others. Because all engineering degrees are demanding, it's more important to identify what you're enthusiastic about than to choose solely on the level of difficulty.
Engineers are on the cutting edge of tackling today's challenges, and any form of engineering degree will position you at the frontline of problem-solving and practical scientific innovation.