What are the Advantages and disadvantages of living off campus?: A campus is the grounds, environment and buildings in a university environment. It includes the buildings, structures, areas and even the hostels, that is, if they have provisions for that, and lecturer's quarters.
Living in campus means the university provides hostel accommodation for its students. This is most times to ease the comfort of the students due to the proximity to classes and other administrative buildings the students would have to visit in the school which would be harder for students living off the campus.
This is so especially for private universities and colleges. In most private universities, if not all, living on campus is compulsory for its students and they pay hostel fees alongside with their tuition fees, but due to the rush for government owned universities it would be impossible, and even suicidal to make living on hostel for the students compulsory.
However, living off campus is basically living outside the campus. It could be nearby or faraway, whichever suits the person fancy.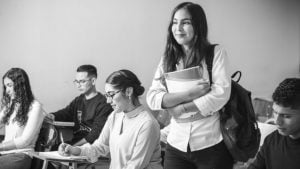 RECOMMENDED: How to develop yourself to be more intelligent in school. 
Advantages of Staying Off Campus
1. Food options: Living off campus means you get to have varieties of food options as the restaurants don't have restriction on food choices like the restaurants on campus that cook for a certain customer; students, so they cook affordable, cheap and limited food, food high on demand by students.
2. Independence: living off campus gives the feeling of independence and freedom. It also means no more curfews and dorm rules; you get to do what you want when you want and with who you want, unlike in hostels where there are restrictions as to your actions and how you conduct yourself.
ALSO SEE: Best science courses to study in the university 
3. Privacy:  it is rare for school hostels to have accommodation for students who wish to stay alone. Most often than not, it would be required for two or more people to live in a room. In this setting, your privacy is threatened. Staying off campus affords you a choice to choose whether or not you will stay alone, that is, if you can afford it.
4. Roommates: In school hostels, you don't get to choose your roommates are, as they are chosen for you by the school authorities. Problems could arise where the roommates are incompatible, and don't get on with each other. Living off campus, gives you the independence to choose who gets to be your roommate and who wouldn't.
MUST READ: Reasons why Lawyer Put On Wigs in Court
5. Work: students who school and work would not do well in hostels. This is because the work may require you work odd hours, do work assignments in a serene and peaceful environment free from noise. Living off campus gives the benefit of relaxing and calm, without having to deal with roommates and noise.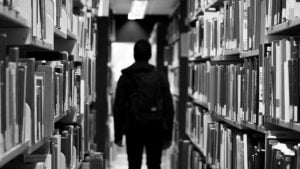 6. Bathrooms and toilets: In school hostels, sharing toilets and bathrooms is a must. Not everyone is comfortable with this as it gives room for toilet infections if they are not neat. A solution to this is living off campus as there is enough privacy for you to use toilets exclusive to you.
RECOMMENDED: 10 proven signs to know an intelligent person
7. Easier for studying: Staying off campus gives room to study in a calm environment free from noise and other distractions.
RECOMMENDED: Best art courses to study in the university
Disadvantages of living off campus
1. Proximity to class: One major characteristics of schooling in the university is the fixed classes at different departments which are as a result of the borrowed courses and of course, faculty courses. Coupled with the early classes which could be as early as seven in the morning. Living in the campus means you closeness to lecture halls and it reduces the stress of having to wake up early in the morning to take early buses going to the school in order to meet the lectures.
Even with the early bus, there could be traffic on the road and which would still guarantee late coming to the class or forfeiting attending that particular class.
2. The school experience: you cannot fully experience life in the university unless you actually live in the university. Activities like campaigning for the student elections, (which would require going room by room to campaign, as the politician or the student who the campaign is being made to, the adrenaline rush, the excitement and screams of students to show their approval or disapproval of the particular candidate.) the bonfires, Suya nights, the students week which seeks to allow students express themselves and show creativity, the late night gists and drama and a lot more of these activities can only be enjoyed in school, by a student that lives in the school.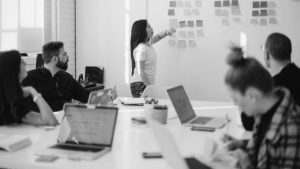 Recommended: Reasons why boarding school is better than day school
3. Cheaper refectories: living in hostel means closeness to the refectories that are in school. These restaurants are way cheaper than the ones outside because they know their target customers. Most times, students living outside even co me inside the schools to patronize these restaurants as they sell more food at a lesser price.
4. Socialization and Networking: Living in hostel gives you the opportunity to network with people in other faculties and gives you the opportunity to make friends with them. These people could be your roommates or live in suites close to yours, and little 'hey's' and 'hi's' go a long way in birthing friendships.
5. Security: the university provides security for the hostels and other buildings around it. Living in the hostel means you are safe from armed robbers and blood thirsty criminals looking for whom to devour. Most dormitories have a checklist for students entering in and going out. And even securities who patrol the hostels, are usually armed, especially at night to prevent hoodlums from causing harm to the students in the hostel.
Also see: Best universities to study nursing in Nigeria
6. Makes life easier: the timetable for lectures could have free periods of like three to four hours before the next class. What most students who live in hostels do is that they go to their hostels only to come out for the next class. This luxury cannot be afforded by students living off campus, as they would be left to stay and hang around till the next class.
7. Availability of resources: resources like library, computer rooms, Wi-Fi (could be used to download movies and apps to help assist students) and other centers available to help students study life easier and better are mostly in the university environment, meaning it is on campus. Being on campus, it is easier for students living on campus to access them than students living off campus, as it would most likely be inconvenient for them.
8. Cheaper living cost: the cost of living for students living on campus is relatively low. Everything is cheaper compared to living off campus, from food to internet (the free Wi-Fi means little to no bills paid for internet), water, and accommodation. You will not have to pay bills for electricity or security or even water.
ALSO SEE: Top 10 Law Firms in the world (2021)
9. Transportation: Living on campus means there would be little to no need for transportation as the hostels and classes are located in the school. Transportation, if needed would be at little to no costs.
For more points on the advantages and disadvantages of living off campus in college, I highly recommend that watch the YouTube video below. Trust me, it explains even more than the points mentioned above. 
In conclusion, choosing between off campus and staying on campus is a very important decision, one that cannot be taken until the pro's and con's have been considered.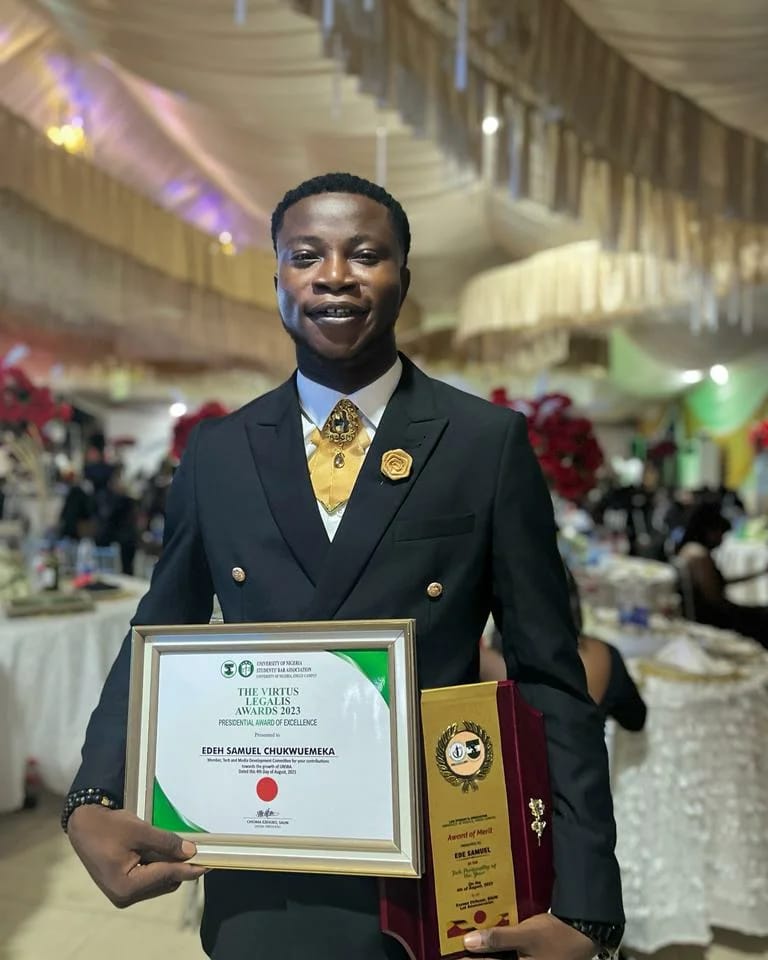 Edeh Samuel Chukwuemeka, ACMC, is a lawyer and a certified mediator/conciliator in Nigeria. He is also a developer with knowledge in various programming languages. Samuel is determined to leverage his skills in technology, SEO, and legal practice to revolutionize the legal profession worldwide by creating web and mobile applications that simplify legal research. Sam is also passionate about educating and providing valuable information to people.