Pros and Cons of Living in California: Without a doubt, California, often known as the Golden State, is a stunning region of the world and a preferred location for residents. There's a slight possibility that you'll run across famous people at the grocery store or when hiking on the trails, and the weather is wonderful.
However, California is not faultless. Living in California has its advantages and disadvantages. To learn more about them all, keep reading. You should consider these aspects to determine if California is an appropriate place for you to live and whether you're wanting to relocate there or considering retiring there.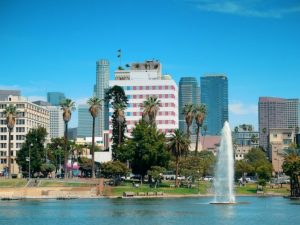 Recommended: Advantages And Disadvantages Of Hire Purchase
Advantages (Pros) of living in California
1. California has incredible weather: Living in California means getting to experience many sunny days and breathtaking sunsets. Anyone considering migrating to California is most attracted by its Mediterranean climate. The San Francisco Bay Area's average winter low is 40 degrees, and its average summer high is seldom higher than 90 degrees.
A very wet season lasts from November through March, and a very dry season lasts from June through September. These are California's two main seasons. While coming from a place with four different seasons, it can be challenging to adjust to this, there are benefits to this weather pattern as well. Since there is less rain during the dry season, mold growth in your home is reduced. There is a lot of sunshine as well, which keeps the plants healthy and green all summer long. California is protected from hurricanes and tropical storms in addition to everything else by both steep mountains on either side and modest ocean currents.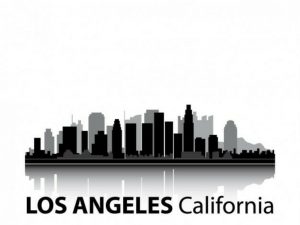 2. Beautiful beaches: Living in California gives you quick access to some of the world's most breathtaking beaches. There are many different beaches along the Pacific Coast, each with its character. The untamed and chilly northern coast is ideal for more daring pursuits like surfing and snorkeling.
The beaches in Southern California are often warmer and popular with sunbathers, divers, and beach campers. Furthermore, California boasts several secret coves along its rugged coastline that are ideal for people looking for privacy and a unique experience away from crowded public beaches.
Also see: Advantages and Disadvantages of living in the United States of America
3. California's diversified cuisine scene: In California, you may find almost any type of food you can imagine. California alone has so many distinct kinds of eateries that you could visit a new one every night and yet not be able to try them all. It is commonly known that San Francisco offers a wide variety of ethnic foods.
Given that it is one of the most diversified places in the entire country, it makes reasonable that it would offer such a diverse array of foods. Even California's farmer's markets are among the best in the nation. These markets offer a plethora of fresh produce, including fruits and vegetables, as well as specialty foods like bread and cheese created in the area. Additionally, vegan and vegetarian options may be found at virtually every restaurant and fast food outlet in California, which may not be the case elsewhere in the country.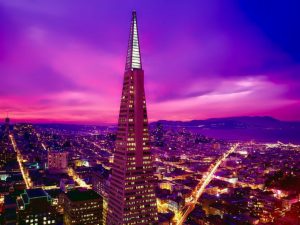 4. Wine country is well known throughout California: Wine lovers will be well aware of the countless wineries and vineyards scattered around California. California not only produces wines from some of the most celebrated varietals, but it has also created its own distinct wine-growing culture.
California is known for its production of Cabernet Sauvignon, Merlot, and Zinfandel grapes; these grapes are combined in a variety of combinations to create award-winning wines. Wine tours of all kinds are offered in both locations, and Sonoma Valley wines are also particularly well-liked.
Also see: Advantages and Disadvantages of living in Canada
5. Numerous options for recreation: Whatever your hobbies are; With your life in California, you can surely satisfy them. Initially, take pleasure in nature. California, which boasts 9 National Parks, is a haven for naturalists and outdoor enthusiasts.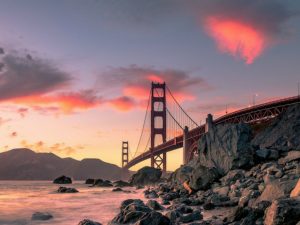 There are many interesting places to visit and activities to try, such as horseback riding, birdwatching, camping, and hiking. Each park is distinct. You can visit a wide variety of national parks in either Northern California or Southern California.
6. Numerous professional sports exist: All five major professional sports leagues have their headquarters in Los Angeles as of 2019, and most sports have two teams for your entertainment. Basketball has become ingrained in the city culture thanks to the Lakers and the Clippers.
You may view soccer matches between the Galaxy and LAFC. Baseball is there with the Dodgers or a simple jaunt to Anaheim to see the Angels. If you prefer hockey, The Kings will be the team you support each season. Even the NFL has returned to Los Angeles thanks to the Rams and the Clippers.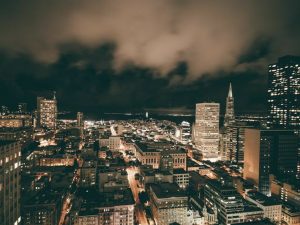 Recommended: Advantages And Disadvantages Of Insurance
Disadvantages (Cons) of living in California
1. The cost of living is very high in California: After Hawaii, California has the second-highest cost of living in the country. From a smaller town or city, someone relocating to California might be unprepared for the high cost of living there. Indeed, Californians earn more than people in the majority of other states for identical work. However, many of these greater salaries still don't allow people to live comfortably in some areas. Everywhere in the state but the Central Valley and rural California, housing costs are exorbitant. Cities with a reputation for being the most costly include Los Angeles and the San Francisco Bay Area. Your budget will take a big hit even if you just rent an apartment here.
You better be making well over six figures if you want to buy a home in San Francisco or Los Angeles. Due to factors like ingredient and labor costs, restaurant expenditures are also very high. The cost of gas is also outrageous; in the Bay Area, it costs $6 per gallon, and in Beverly Hills, Southern California, it costs over $7 per gallon! Taxes are higher than usual. Depending on where you reside in California, food prices vary, but they are often not inexpensive. The cost of entertainment is very high in big cities like Los Angeles.
2. Prone to natural disasters like earthquakes, droughts, and wildfires: The 750-mile San Andreas Fault runs through California and forms the boundary between the Pacific and North American tectonic plates. In California's past, this fault has caused several powerful earthquakes. These include the San Francisco earthquakes of 1906 and 1957, the Loma Prieta earthquake of 1989and the Parkfield earthquake of 2004. The San Andreas Fault, according to scientists, will cause a significant earthquake to strike the state soon. It's unsettling to watch your house fall apart for California residents and homeowners.
To make sure the structures adhere must the requirements, there are earthquake safety procedures to be taken. In this state, homeowners are encouraged to purchase earthquake insurance. Wildfires are also a significant concern. California experiences less precipitation and snowfall than other states, which is the main cause of its summertime drought. Wildfires are caused by a mixture of drought, dry air, and vegetation.
Also see: How to choose the right friends wisely
3. Crazy city traffic, particularly in Los Angeles: California has seen a general increase in traffic. T traffic is getting so terrible that it could be difficult to travel anywhere in California without running into it occasionally. Given the number of residents and the rate of population growth in California, traffic is predicted to worsen.
4. Homelessness: The majority of Americans who are homeless reside in California. More than 151,000 homeless people, or more than 20% of all homeless people in the US, reside in the state. It is challenging to both avoid homelessness and foster an environment where it is conceivable because of California's high cost of living and frequent natural disasters. It's difficult to escape this hopeless circumstance.
Recommended: Differences Between British and American English
5. For the jobs you seek, there will be fierce competition: Finding the proper opportunity can be challenging if you don't know where to start looking, even though the Los Angeles job market is flourishing in comparison to the rest of California and the US. The largest manufacturing urban center in the nation, this city is frequently associated with vocations in tourism and entertainment. You can work in the steel, clothing, electronics, and automotive industries if you relocate here. Careers in technology are expanding swiftly, so if you're thinking about working in the public sector as a police officer, firefighter, or paramedic, you should take note.
6. Crime rate: You must research the crime rates in the area where you plan to live in Los Angeles before deciding to relocate there. The places along the coast and to the north generally seem to be much safer places to live, whereas the areas to the south and west of the city tend to be the most dangerous places to reside. If you want to completely escape this problem, you might want to consider moving as far out as Calabasas and then commuting into the city.
Recommended: Major Themes from Things Fall Apart by Chinua Achebe
Conclusion
Even though living in California is not always simple or attractive, there are many advantages. As the city develops, you might discover that the advantages outweigh the disadvantages but the reverse is also possible. You must decide if you should be in California before finalizing your relocation because it's not for everyone.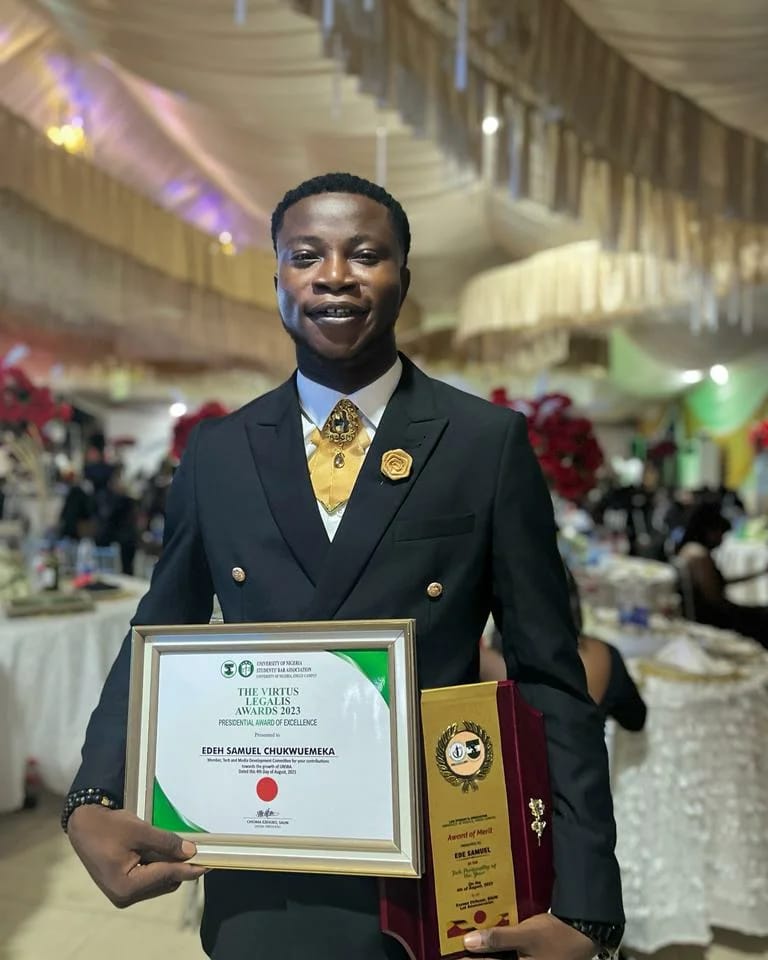 Edeh Samuel Chukwuemeka, ACMC, is a lawyer and a certified mediator/conciliator in Nigeria. He is also a developer with knowledge in various programming languages. Samuel is determined to leverage his skills in technology, SEO, and legal practice to revolutionize the legal profession worldwide by creating web and mobile applications that simplify legal research. Sam is also passionate about educating and providing valuable information to people.