Richest men in China: Most recently, the pandemic occurrence has contributed immensely to the political and economic drop in China which also prompted the track of the country's wealthiest men.However, about twenty years ago, there was not a single billionaire in the whole of China but today, in that same country, more than a hundred billionaires have been found.
In 2022, China had up to six hundred and seven (607) billionaires which made it to be the second richest country in the world, after the United States. This is as a result of the predictions made that the number of Chinese millionaires will grow from what it was in 2021 to 12.2 million by 2026.
However, as at 2023, the most richest Chinese men have been ascertained and that is the essence of this article. Now let us consider the richest men in China in seriatim.
Recommended: Richest men in Ghana 2023 
Top 10 Wealthiest/Richest men in China 2023
1. Zhong Shanshan: He was born in December 1954 in the city of Hangzhou, eastern China and is a Chinese billionaire businessman. He is the majority owner of Beijing Wantai Biological Pharmacy Enterprise. He is also the chairperson and founder of the beverage company where he also produces bottled water called Nongfu Spring.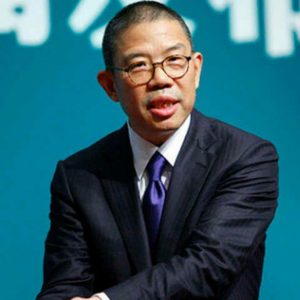 As at 2022, he is the wealthiest Chinese with a net worth of $62.3 billion and the source of his wealth is mainly pharmaceuticals and beverages. In 2021, his beverage business had revenue of $4.6 billion.
Today, he is officially the richest man in China as his fortune has exceeded those who had more than him before. As at 2023, Shanshan's net worth has increased to $68.2 billion. Wow! So he can buy 1.05 billion barrels of crude oil or 43.4 million troy ounces of gold with his net worth. Today, he has made huge strides over the years because of some factors in addition to his beverage company business. They are:
a. Kits for Covid-19 and hepatitis test were in high demand, which benefited his pharmaceutical company.
b. The shares of his companies ( Nongfu Spring and Wantai Biological Pharmacy) was listed on the stock market in 2020 which went public and Nongfu Spring's valuation revised that same year. Today, Shanshan also has investment vehicles (called Yangshengtang and Hangzhou Youfu).
2. Zhang Yiming: He was born on April 1, 1983 and is a Chinese internet entrepreneur. In 2012, he founded ByteDance, developed the video sharing platform called "TikTok" and the news aggregator Toutiao.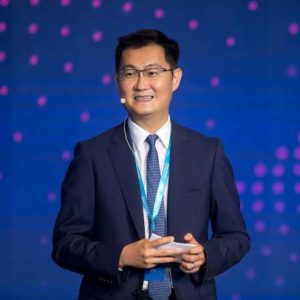 As at 2022, his wealth was estimated at US$49.5 billion but in 2023, his wealth increased to US$55 billion which made him the second richest Chinese today. However, in 2021, he stepped down as CEO of ByteDance after a leadership handover which was announced that same year. Today, Zhang Yiming, the owner of ByteDance and founder of TikTok, has joined the Chinese billionaires who are under 40.
This is because today, "TikTok", which is a popular video sharing application, has become the most downloaded app in the world and "ByteDance", has also overtaken Ant Group as the most valuable unicorn in the world with a valuation of US$350 billion, based on its latest  Index, which was published recently.
Also see: Richest Car Companies In The World 2023
3. Ma Huateng: This Chinese billionaire business magnate was born on October 29, 1971. He is the founder, chief executive officer (CEO) and chairman of Tencent (which is one of the most valuable Asian companies, one of the largest technology and internet companies, and one of the biggest investment, entertainment and gaming conglomerates in the world).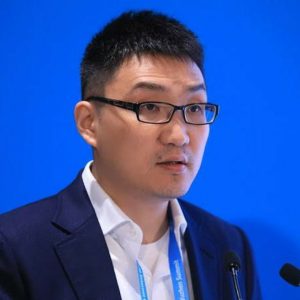 Today, his company develops "WeChat" which is the biggest mobile instant messaging service in China and its subsidiaries provide entertainment, media, smartphones, payment systems, value-added services, internet-related services, and online advertising services, both in China and across the globe. In 2007, 2014, and 2018, Time magazine published him as one of the most influential people in the world while in 2015, he was credited as one of the most powerful people in the world.
In 2017, Ma was listed among the top businessmen of the year.
Today, he is known for his low profile personality when compared to his fellow Chinese businessmen. As at 2022, he has a net worth of US$44 billion but in 2023, his wealth increased to US$48 billion which has made him to be one of the richest men in china today.
4. Colin Zheng Huang: He was born on January 1, 1980 and is a Chinese philanthropist and billionaire businessman. He is the founder and former CEO of the e-commerce company (which is called "Pinduoduo") and is now the largest platform for agriculture in China. Huang is also the owner of two other limited liability Cayman companies.
However, a drop in his company's fortune ( over $27 billion) after the stock plunged when China cracked down on its internet giants, automatically dropped his wealth to US$35 billion as it is today.
Also see: Hardest Universities To Get Into 2023
5. Jack Ma: He was born on 10th September 1964 and is on of the Chinese business magnates, philanthropists, and investors. He is the former executive chairman and co-founder of Alibaba Group (which is a multinational technology conglomerate). In addition, he is one of the co-founders of Yunfeng Capital, (which is a Chinese private equity firm).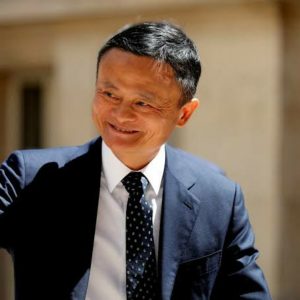 In 2021, Jack Ma has a net worth of US$48.4 billion but later dropped to US$34.1 billion in 2023.
As at 2023, he has a net worth of $34.1 billion.
6. Wang wei: Wang Wei was born in October 1970 and is a Chinese billionaire entrepreneur. He is the chairman and founder of SF Express ( which is a Shenzhen-based multinational delivery services and logistics company).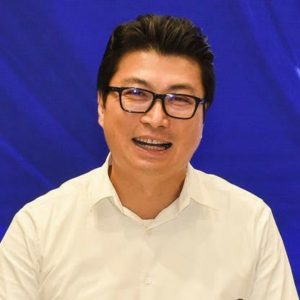 He is a Chinese logistics and transportation entrepreneur who has a net worth of $19.6 billion in 2022 and later increased to US$22 billion that same year. In 2023, Wang Wei has a net worth of US$ 29 billion.
Also see: Best Science Courses To Study In The University
7. William Lei Ding: He was born in October, 1971 at Ningbo, Zhejiang, China. He is a Chinese billionaire businessman and the founder and CEO of NetEase (which is an Internet service provider). He made significant contributions to the development of computer networks in mainland China. William Ding founded his company (NetEase) in 1997 and after establishing it, he completely focused his attention on making things that is working on the Internet.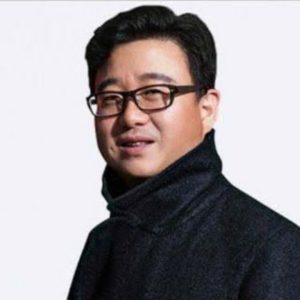 For instance, before, internet programs were made in English language only, but he started an email service in the local language of China which became very famous. He had enough money after the success of his company that he could invest his money in new
industries.
After that, he created one of the most popular search engines in China and as a result, he entered the gaming world. As at 2023, William Lei Ding's net worth is roughly estimated to be US$27.5 Billion.
Recommended: Most Dangerous Countries In The World
8. He Xiangjian & family: He was born on October 5, 1942 and is the co-founder and largest shareholder of Midea group (which is one of the largest appliance makers and exporters of air conditioners in China).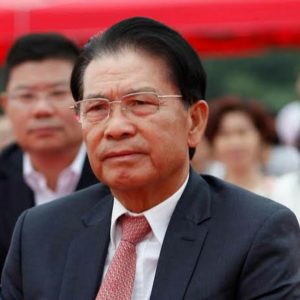 In 2020, his net worth was roughly estimated to be US$30 billion while in 2021, a revenue of US$53.2 billion was reported in his company and his net worth was estimated to be $28.8 billion that same year.
Most recently, the Chinese government started cases of corruption against him which made the trace of his assets a bit difficult (he has houses in the whole city of China). The Chinese government accused him of making corruption deals with some of the previous officers and that is why an investigation was made against him. But in 2023, his net worth is estimated to be US$27 billion.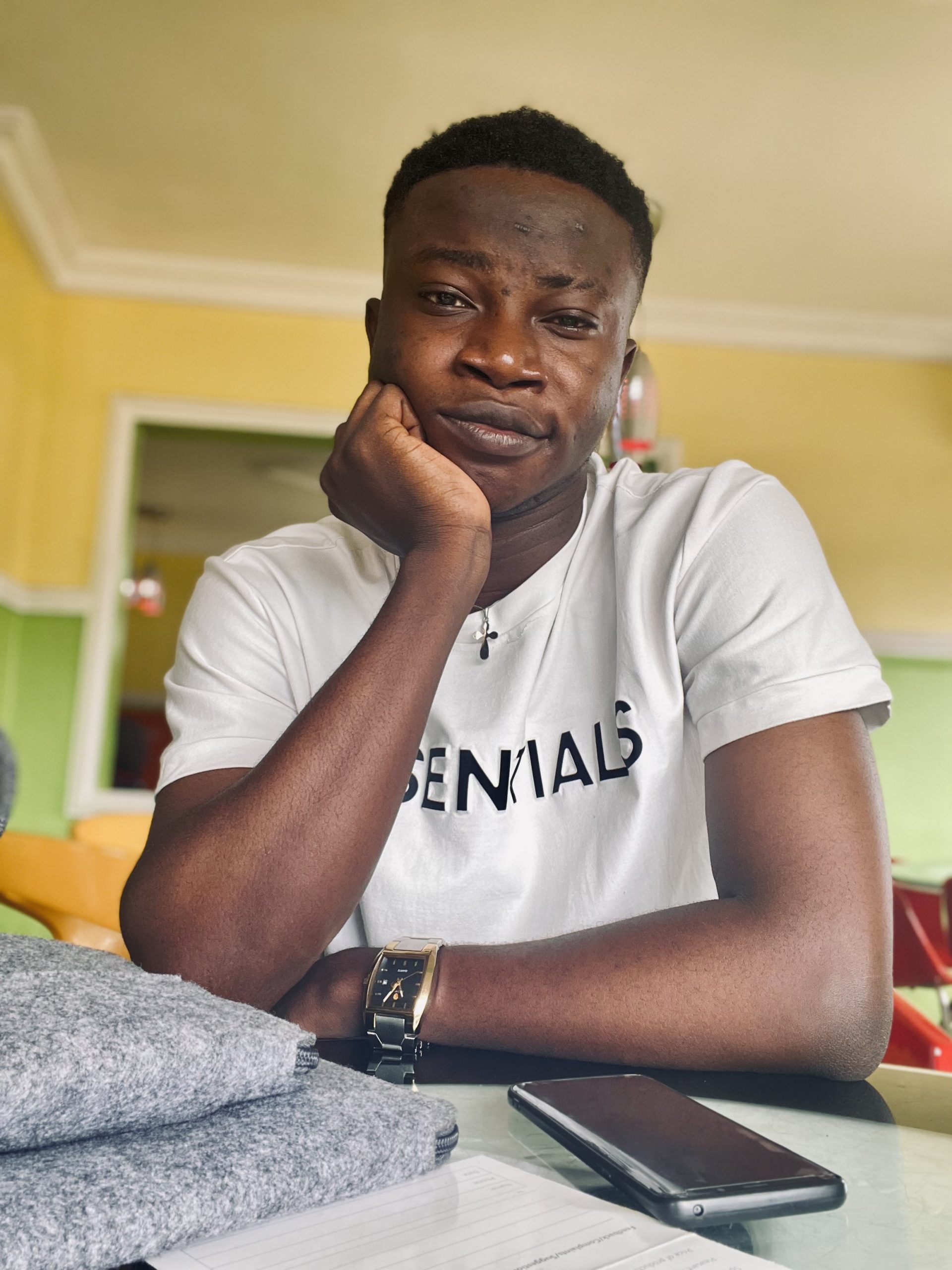 Edeh Samuel Chukwuemeka ACMC, is a Law Student and a Certified Mediator/Conciliator in Nigeria. He is also a Developer with knowledge in HTML, CSS, JS, PHP and React Native. Samuel is bent on changing the legal profession by building Web and Mobile Apps that will make legal research a lot easier.