Most Expensive Planes In The World: When flying on a private aircraft, the adage "it's not about the destination; it's about the journey getting there" is especially relevant. These magnificent aircraft, which resemble opulent palaces in the sky, bid farewell to any notions of the person in front of you reclining their seat, being seated in the center, or receiving less-than-appetizing food.
Possibly even more enjoyable than the destination is the trip when flying in one of these opulent private planes. Consider enormous, roomy bedrooms, fully equipped bathrooms with powerful showers, entertainment systems, and gigantic kitchens—along with a crew ready to serve all of your favorite dishes. Some of these private planes may have historically been owned by royalty, while others are just new additions to the fleets of pricey boats and luxury automobiles owned by various billionaires.
If you only want to fly in style sometimes, you may charter any of these expensive private planes.
Recommended: Most expensive cars in the world
Top 10 Most Expensive Planes In The World 2023
1. Air Force One – $660 million: Air Force One is the most costly private airplane in the world and is well-known as a significant emblem of the American president. The Air Force One has a large Presidential suite and office inside, as well as an onboard medical facility, a conference room, and many sleeping accommodations.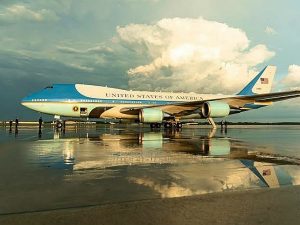 This 4,000 square foot, three story, 800,000 pound 747 has a kitchen that can prepare up to 2,000 meals every trip and can feed 100 people at once. It can even be refueled in midair, and its cutting-edge onboard technological system makes sure that all electronics are shielded against electromagnetic pulses.
2. Airbus A380 – $600 million: The Airbus A380 is the biggest and heaviest passenger airplane ever produced, weighing in at approximately 1.3 million pounds. Unless you're Prince Alwaleed bin Talal of Saudi Arabia, who purchased one at the Dubai Air Show in 2007, its size prevents it from being a popular option for opulent private planes.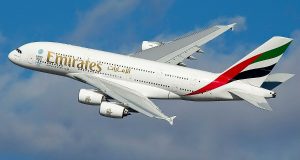 Even if he chose not to utilize the enormous private plane in any way, the fact that it was referred to be a "flying palace" generated headlines. A Rolls Royce garage, a marble-finished Turkish bath, a prayer area with electronic mats that spin to face Mecca, two decks of living and working space—there's a moniker that's hardly hyperbolic—were all included in the proposal for this luxury aircraft. A VIP house was also located on the top deck.
Also see: Advantages and Disadvantages of Insurance
3. Airbus A340-300 – $500 million: The Airbus A340-300, which is proudly owned by Russian billionaire Alisher Usmanov, is typically used for long-haul flights because of its quiet cabin and comfortable onboard environment. This lavish private plane, which is larger than President Vladimir Putin's personal aircraft, has opulent interiors with buttery soft leather seats and large beds.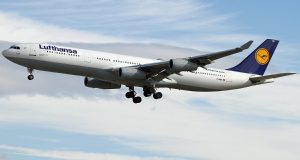 Usmanov paid an additional $170 million on interior decoration to meet his exacting demands on top of the initial price tag for the aircraft. It is a long-range private aircraft with a range of 13,699 kilometers, or roughly the distance between Moscow and Tokyo.
4. Boeing 747-8 VIP – $367 million: Although the owner of the Boeing 747-8 VIP is unknown, quite a bit is known about the aircraft. It is one of the biggest planes in the world and may make the Air Force One appear little in contrast. It's a private jet converted from a passenger aircraft to customized luxury with a big 4,786 square feet of space, including a stateroom, lounges, an office, and a spacious dining area more than suited for entertaining.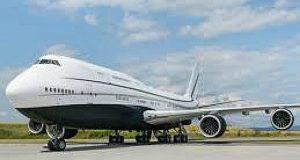 Neutral and subdued interiors were created by Cabinet Alberto Pinto expressly to suit the owner's preferences. Even while it's simple to locate pictures of this opulent private plane, you'll never see pictures of individuals relaxing on its couches or dozing off in its chambers.
Recommended: Countries with the best education system in the world
5. Airbus ACJ350 Custom- $366 million: The ACJ350 is less of a straightforward mode of transportation and more of a house in the sky. This opulent private plane is estimated to be worth $366 million at first glance, but that's before you include in all the extras, including custom interior design.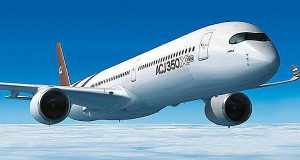 The interiors, which were thoughtfully designed by Lufthansa Technik, were anticipated to cost an additional $150 million, bringing the total cost of this private plane to more than $500 million. There are four bedrooms, a guest lounge, a full galley, and an eight-seat formal dining room on board.
6. Boeing 787-8 BBJ – $325 million: The Boeing 787-8 BBJ stands for Boeing Business Jet, and it is built to dazzle with the ability to fly for 18 hours without refueling. First seen at the Dubai Air Show, this opulent aircraft is sleek and sophisticated with all the amenities required for a comfortable flight.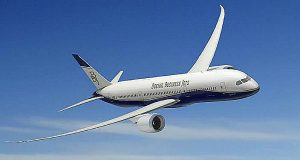 Although HNA Group, a Chinese company, uses it most frequently, it may also be hired for private use for around $70,000 per hour. The Dream Jet has a warm lobby, a bedroom with a full walk-in closet, a master bathroom, and unquestionably one of the biggest showers you'll ever see in the air.
Also see: Advantages and Disadvantages of an Unwritten Constitution
7. Gulfstream III – $125 million: A Gulfstream III private aircraft is owned by several celebrities, but Tyler Perry's is the most well-known. With a 42-inch HD TV, multiple Blu-ray players, a second satellite TV, theater lighting to go with those in-flight movies, and electronically controlled window shades for when you're ready for a nap, the American actor and director's private jet has more technology than most homes.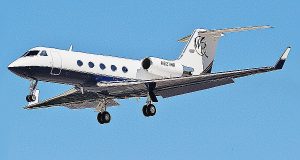 There are also portable HD displays, docking stations for music playback, and connectors for connecting gaming devices. Tyler Perry apparently owns a private island, which might be the location of his private jet's many stops.
8. Airbus ACJ319NEO – $102 million: There are six private Airbus ACJ319NEOs in operation throughout the globe, and each one features custom interiors and ingenious design work. The Airbus ACJ319NEO, which combines the best of the supercar and private jet industries, is equally adept at entertaining passengers as it is at moving through the air.
It is referred to as the Infinito and combines plush leather and new woodwork with a man-made carbon fiber shell and all the bells and whistles. This private plane seems much more upscale because to its rounded walls and soft curves, which you'll notice even more when you visit the master bedroom, VIP bathroom, complete galley, and entertainment area.
Recommended: Highest Paying Jobs In Canada 2023
9. Boeing 737 – $80 million: The Boeing 737 is a Boeing Business Jet with a twist—it chooses to keep with classic furnishings, private, rather than making an effort to be spectacular. Each of these private aircraft has an office, bedroom, bathroom, eating area, entertainment space, and other amenities you could want for a flight through the air.
To the uninitiated eye, this appears exactly like any commercial aircraft, yet the vast chambers, subtle jet lag-fighting lighting, and wide, leather couches guarantee a unique experience. There are window seats everywhere since they are equipped with plush couches and plush pillows rather than the typical airline seats.
10. Boeing Business Jet 2 – $75 million: Each Boeing Business Jet 2 is expected to cost $16,000 USD per hour to charter and can accommodate between 25 and 50 passengers. These private jets, which were initially intended as commercial aircraft, have an industry-leading range, making them suited for lengthier international flights.
Aside from having a lovely face, it also has one of the most sophisticated flight management systems in the world, ensuring a voyage that is safer than ever. Before being acquired, each one may be customized to a specific taste; otherwise, chartered ones have the customary sophisticated neutral color scheme.
Recommended: Most Profitable Businesses In Ghana
Conclusion
Money is not an issue for you if you can buy one of the most costly private planes in the world described in this article. However, if you are unable to, you may always reserve a private aircraft and live like a millionaire for the day. The most costly aircraft are only available to the world's wealthiest individuals and they provide the height of luxury.
Numerous of these planes are furnished with private offices, large bedrooms, playrooms for kids, massage facilities, music halls, and other opulent amenities.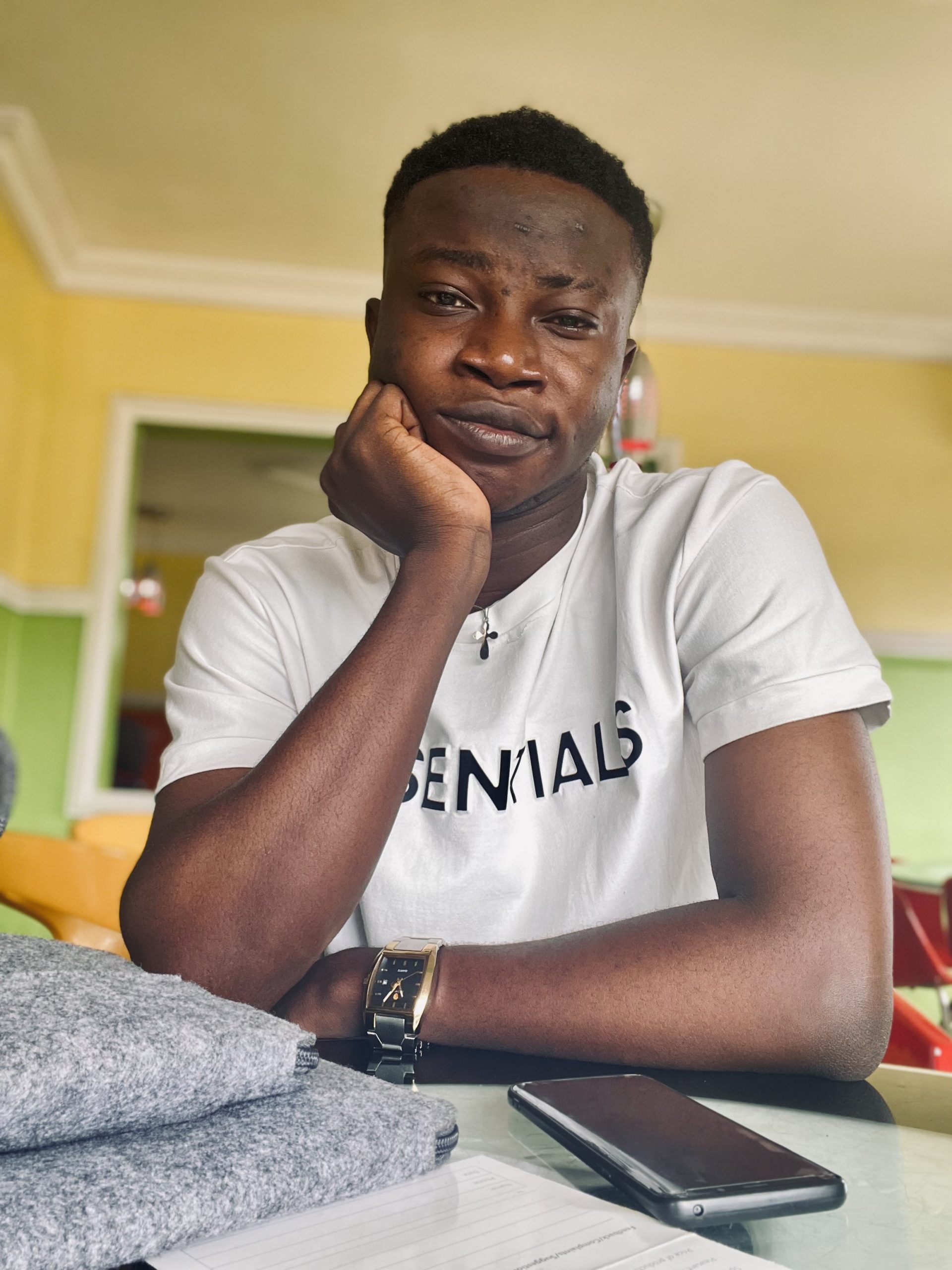 Edeh Samuel Chukwuemeka ACMC, is a Law Student and a Certified Mediator/Conciliator in Nigeria. He is also a Developer with knowledge in HTML, CSS, JS, PHP and React Native. Samuel is bent on changing the legal profession by building Web and Mobile Apps that will make legal research a lot easier.