Top 15 Richest Men In Kenya: Kenya is a Country with well to do individuals who have amassed great wealth over the years, but have you ever wondered who are the most wealthy individuals in Kenya? Well wonder no more as this Article examines the list of Top 15 wealthiest individuals in Kenya as verified by Forbes and other authentic sources as to their networth which serves as our parameter for determining their wealth.
This Networth is their economic position determined by subtracting their liabilities from assets and it is usually used as the measure of determining the wealth of individuals and the same is applicable in this case. In the light of this, the richest individuals in Kenya are.
Recommended: Most Corrupt Countries in Africa 2022
Top 15 Richest and Wealthiest People In Kenya (With Pictures)
1. BHIMJU DEPAR SHAH: Bhimji depar Shah is an industrialist, entrepreneur, and founder of BIDCO Africa Industries which was founded to manufacture Garments in 1970 and since then has diversified into Soap production, Edible Oil manufacturing plant, production of fats, margarine, laundry soap, personal care and skin products, animal feeds, beverages, and food products.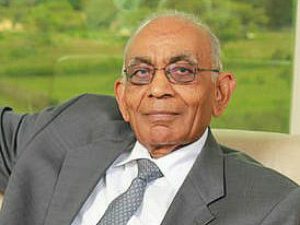 This Company now has branches across 17 African Countries and is the largest producer and marketer of Consumer goods in East Africa. This massive growth of the Company has greatly contributed to the networth of Bhimji Deparw Shah who has an incredible networth of $700 Million which comfortably makes him one of the richest men in Kenya.
His Son Vimal Shah who is currently the Chairman of this Company and CEO of Bidco Oil refineries also ranks high as one of the richest man in Kenya.
2. MANU CHANDARIA: Manu Chandaria is the CEO and Chairman of Comcraft Group of Companies, a Multibillion Steel and Aluminum group with presence in over 40 countries across the globe.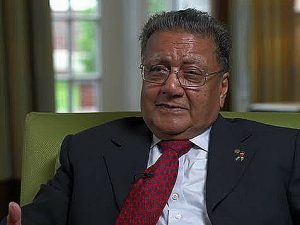 He is also the Chairman of Bank of India Advisory in Nairobi amongst other positions and personal investments. He is said to have a networth of $800 Million. Thus, making him of the richest individual in Kenya.
Recommended: Causes, Effects and Solutions to Examination malpractice in Africa
3. NARENDRA RAVEL: Narendra Ravel is an Entrepreneur and Industrialist currently serving as the Executive Chairman of Deuki Group of Companies which specializes in the manufacturing of Building Materials such as Cement, Aluminum, and Steel. It also specializes in Helicopter Charter and it has Seven other subsidiary companies under it.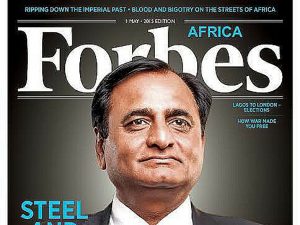 This Business and many other investments makes Narenda Ravel one of the Richest Men in Kenya with a networth of $600 Million as verified by Forbes.
4. SAMUEL KAMAU MACHARIA: Samuel Kamau Macharia otherwise known as S.K Macharia is an entrepreneur and founder of Royal Media Services which happens to be one of the biggest private Radio and Television network in East Africa with a good number of Radio Stations and TV brands under it.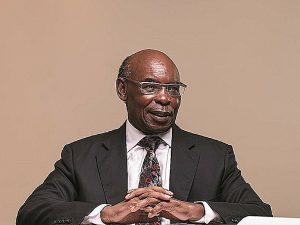 S.K Macharia also has other investments in Banking, Real Estate and Agriculture, and he currently ranks as one of the Richest Men in Kenya with a networth of $400 Million.
Also see: Differences Between Being Smart and intelligent
5. PETER MUNGA: Peter Kahara Munga is the founder of Equity bank group which is the best Banking Brand in Africa and also one of the largest banking holding company in Africa as it has over 10 Million active customers.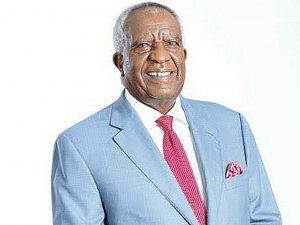 He remains one of the most respected Businessmen in Kenya and was the Chairman of the Equityw Group holding PLC all up till his retirement when he turned 75 years old after 35 years of active Service to the group wherein he put the group on the map; winning many awards for being one of the best Banking brand in Africa and notably ranked by the World Bank as the No. 11 Bank in the world on global return on assets, amongst other high ranking of the Bank till date.
Inspite of his retirement, Dr. Peter Munga remains one of the Richest Man in Kenya with a Networth of $300 Million.
6. NGINA KENYATTA: Ngina Kenyatta popularly known as Mama Ngina is the wife of late President Mzee Jomo Kenyatta and thus the former 1st Lady of Kenya. She is also the mother to Uhuru Kenyatta the 4th President of Kenya, and she currently ranks as the Richest Woman in Kenya with a networth of over $500 Million.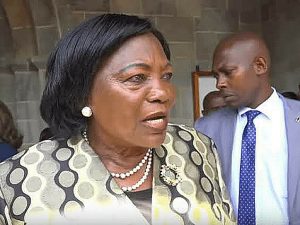 Ngina Kenyatta was the owner of Media Max Limited a household Broadcasting and Publishing Media House in Kenya before she sold most of it's shares. Nonetheless, she currently has numerous investments in Crop Plantation, Real Estate, Hotels, Beta Healthcare, Kenya power, Brookshire Dairy (the largest Diary processing company in East Africa), Commercial Bank of Africa, and lots more which contributes to her incredible networth.
Her and her Family, particularly her Son Uhuru Kenyatta the Current President of Kenya ranks high amongst the Richest people in Kenya.
Recommended: Countries with the Most Handsome Men in Africa
7. ATUL SHAH: Atul Shah is the Managing Director and Chief Executive Officer of Nakummat Holdings, a Company which was established in 1987 and since then has established itself as one of the largest supermarket in Kenya, Uganda, Tanzania, and Rwanda and also dealing in Home Furnishing products and Retailing of consumer products  in over 5 African Countries.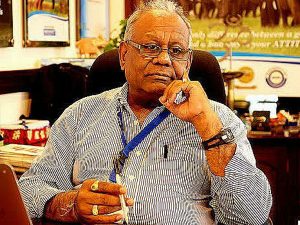 The Company usually ranks in a gross annual revenue in excesses of $500 Million until it's closure in January 2020 due to some financial issues it eventually encountered. Nonetheless, this hasn't affected the Status of Atul Shah as one of the Richest Men in Kenya with a networth of $350 Million.
8. RAILA ODINGA: Raila Amolo Odinga is a Kenyan Businessman and Politician who has previously served as the Prime Minister of Kenya from 2008-2013, Member of the Parliament from 1992 – 2007, and he has contested for Kenya Presidency four times in 1997, 2007, 2013, and 2017 respectively.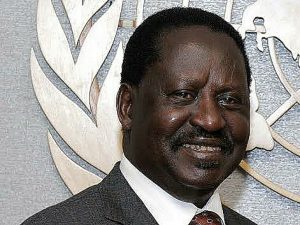 Asides Politics, he owns Companies such as East Africa Spectre, a Gas Cylinder Manufacturing Plant, Spectre International Limited, Pan African Petroleum Company. In addition to his investments in Real Estate and other undisclosed Investments which contributes to his networth of $290 Million.
Recommended: Countries with the best education system in Africa 2023
9. BALOOBHAI PATEL: Baloobhai Patel is a great Businessman and Entrepreneur who Currently serves as the owner and Managing Partner of Transworld Safaris Limited and Non Executive Director at Pan Africa Insurance.
He also has stakes at Bamburi Cement (a leading cement company in East Africa with one of the largest Cement plant in Africa), Carbacid Investment Limited, Abasa Bank, Cooperate Bank, Williamson Tea Kenya, Diamond Trust Bank group, Safari Company, and Barclays Bank Kenya. These and more contributes to his networth of 10 Billion Kenyan Shillings which makes him one of the richest men in Kenya.
10. JAMES MWANGI: James Mwangi is an accountant, Banker, and Entrepreneur who currently ranks as the Managing Director and Group Chief Executive Officer of Equity Group Holding Plc which is one of the Largest Banks in Africa, and he is one of the highest paid CEO in Kenya with a Monthly Salary of 300 Million Kenyan Shillings a sum excluding other bonuses and allowances he is entitled to.
James Mwangi is notably one of the Richest Investors in Kenya, remarkably leading Equity Bank to invest over $2 Billion and also has a good number of other investments which contributes a fair share to his current networth of $250 Million. Hence, earning a spot in this list of 10 Richest people in Kenya.
Recommended: Best Countries to do business in Africa
11. DANIEL MOI (Net worth $3 billion): In Kenyan political history, Daniel Moi is a legendary figure. For roughly 25 years, he held the office of Kenya's second president. Daniel Moi, regarded as the wealthiest Kenyan, is estimated to be worth $3 billion (together with his family).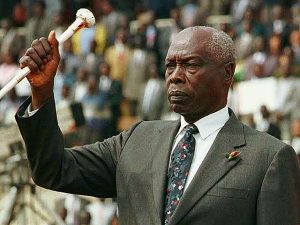 Kenyans complain that Daniel Moi's enormous riches may have come from plundered money because he was decried for his authoritarian rule while he was president of that country. Daniel Moi has established himself throughout the years as a dynamic business partner by making investments in Paradise Holdings Limited, Kenya Television Network, Transnational Bank Kenya Limited, Loan of Kenya Insurance Company, and Insurance Company of East Africa, among other companies.
Also see: Advantages And Disadvantages Of Cloud Computing
12. NAUSHAD MERALI (Net worth: 600): Naushad Merali, who also serves as Executive Chairman of the Sameer Group, a conglomerate with its headquarters in Nairobi, is its leader. It is made up of 15 businesses that are active across Kenya and Africa.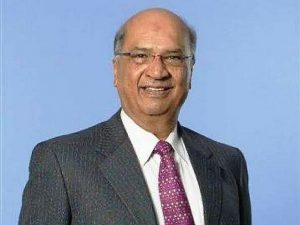 The Sameer Group is involved in a variety of industries, including manufacturing, agricultural building, banking, and transportation. He also holds stock in the renowned telecoms firm Airtel and the Commercial Bank of Africa.
Also see: How to Be a Successful Engineer
13. UHURU KENYATTA (Net worth $500 million): Fourth and currently serving president of Kenya is Uhuru Kenyatta. As one of Kenya's wealthiest individuals and the son of the nation's first president, Jomo Kenyatta, he enjoys business success. The wealthy Kenyan holds stakes and shares in a variety of companies, including significant corporate brands in Kenya and beyond Africa.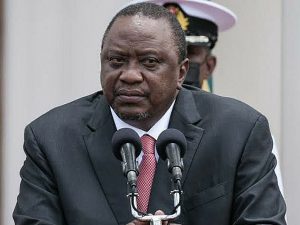 Most of Uhuru's wealth comes from the Kenyatta family's economic enterprise. He has made investments in profitable industries since taking office in 2013, including banking, insurance, hospitality and tourism, and education.
Recommended: Best Lawyers In The World (With Pictures)
14. Chris Kirubi (Net worth $420 million): Kirubi has created a reputation for himself in the commercial world as an entrepreneur, businessman, and philanthropist. He serves as a Director and holds a 28.94% interest in Centum Investments, making him the company's largest shareholder. The organization is a multifaceted company with a focus on investments in a range of sectors, including banking, consumer goods, and finance.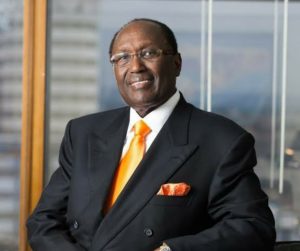 Centum Investments is the owner of Two Rivers Mall, which is the biggest shopping center in East and Central Africa. In February 2019, Two Rivers officially unveiled the highest Ferris wheel in Africa. Haco Industries Limited, a manufacturer of home goods, and Capital FM are owned by Chris Kirubi. He has stock in the Nation Media Group and Kenya Commercial Bank Group, respectively.
Also see: Meaning and Types of Agency in Law Explained
15. Titus Naikuni (Net worth: $100 M): Kenyan mechanical engineer, investor, and business executive Titus Naikuni. He has held the positions of managing director and CEO of Kenya Airways and is currently the chairman of the Rift Valley Railways Consortium and the board of directors of Airtel Kenya.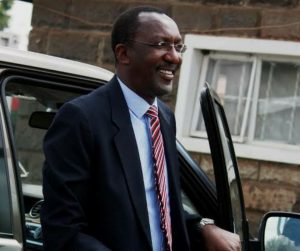 In addition to others, he has held board positions at the Kenya Power and Lighting Company, Brunner Mond (South Africa), Tata Chemicals Magadi, and Prudential Life Assurance Kenya. He is worth about $100 million and has been on the boards of several significant businesses in Kenya.
Recommended: Best musicians in Africa 2023
In Conclusion, it is instructive to note that the above list just includes Businessmen and Entrepreneurs in Kenya with a verified Source of Income and networth by Forbes. Notably, this list did not include wealthy men in Kenya who have passed away recently and also it didn't include collective or Family wealth, but rather the personal wealth, investments, and sources of income of each individual who currently ranks as the Richest in Kenya as things stands now.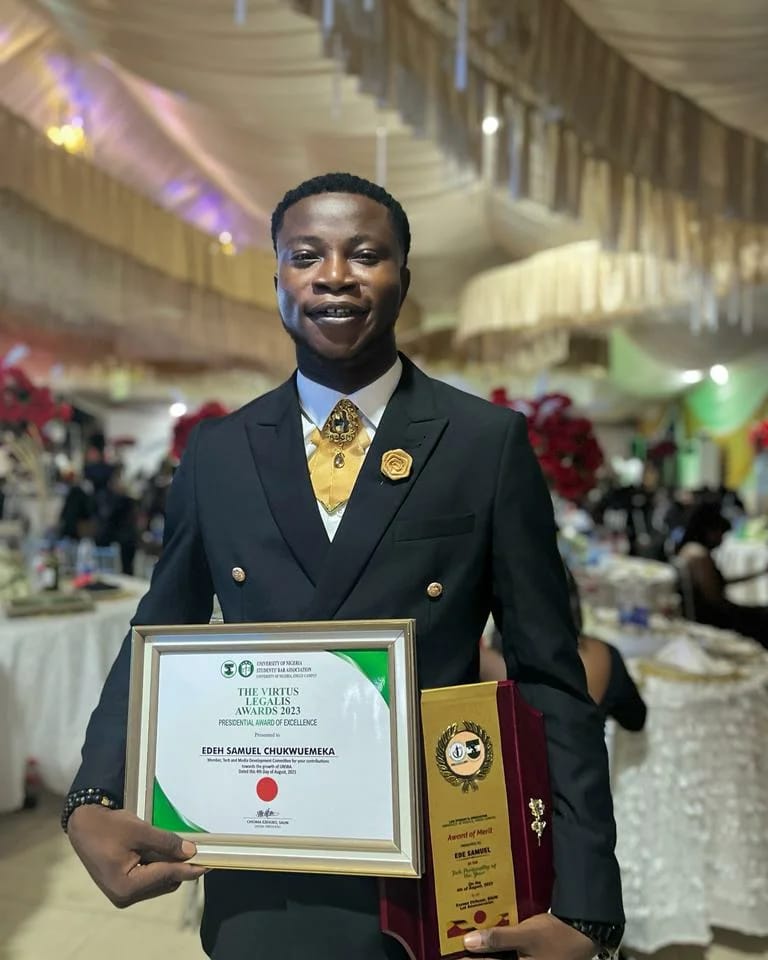 Edeh Samuel Chukwuemeka, ACMC, is a lawyer and a certified mediator/conciliator in Nigeria. He is also a developer with knowledge in various programming languages. Samuel is determined to leverage his skills in technology, SEO, and legal practice to revolutionize the legal profession worldwide by creating web and mobile applications that simplify legal research. Sam is also passionate about educating and providing valuable information to people.