Richest Men In Africa: In 2020, the African economy saw a 2.1% decline. However, African billionaires saw their fortune increase by more than 12%, much like their peers in the rest of the globe. You will identify sectors of the economy like automobile manufacture, oil production, real estate development, the telecom industry, luxury products, etc. if you look at where these billionaires are concentrated.
These high-net-worth individuals will experience an even greater increase in wealth once the African economy recovers. During the fiscal year 2022, the growth rate of the African GDP is projected to increase by 3.4%. For our list of the wealthiest persons in Africa, we referenced Forbes' list of the world's richest people as of 2023.
Recommended: Best Laptops For Students
Top 10 Wealthiest/Richest Men In Africa And Their Networth 2023
1. Aliko Dangote (Nigeria)
Net worth: $11.3 billion
The richest man in Africa and recipient of several honors is Aliko Dangote. He is often referred to as Africa's undeniable cement king. Aliko Dangote hopes to impact the African oil market with his audacious, insane, and ambitious $12 billion Dangote oil refinery project in Lagos.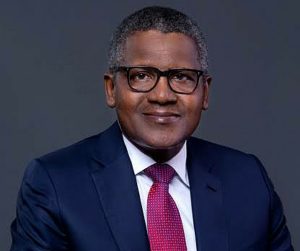 The Dangote oil refinery, when finished, will be the biggest in the world, generating more than 650,000 BPD. A urea production facility with a 3 million metric ton annual capacity will also be part of the refinery. Dangote also became wealthy by purchasing shares of publicly listed sugar and salt producers.
2. Nassef Sawiris (Egypt)
Net worth: $8.12 billion
Nassef is among the wealthiest individuals in Africa, together with his brothers Naguib and Samih. The leader of Orascom Constructions, which was established when the Orascom conglomerate was divided into other firms, he is the youngest of the three brothers. His most significant asset is a 6% interest in Adidas AG (ETR: ADS). The English football team Aston Villa was purchased by the NSWE business, which is equally controlled by Nassef and American billionaire Wes Edens.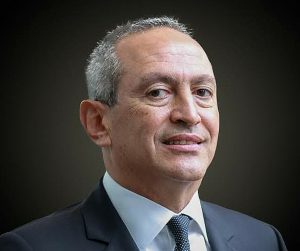 Recommended: Countries With The Highest Job Opportunities
3. Nicky Oppenheimer (South Africa)
Net worth: $8 billion
Nicky Oppenheimer hails from a powerful family that has influenced South Africa's corporate environment. More than three generations of Oppenheimer's family have worked in the diamond mining industry. Ernest Oppenheimer, Nicky's great-grandfather, founded Anglo-American Plc, the greatest producer of platinum in the world.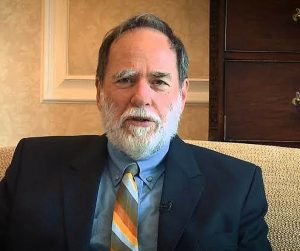 DeBeers, a firm that mines and trades diamonds and is owned by Anglo-Americans (85%) and the government of Botswana (15%), has Nicky Oppenheimer as its chairman. Also the wealthiest individual in South Africa is Nicky Oppenheimer.
4. Mike Adenuga (Nigeria)
Net worth: $6.1 billion
The second-largest telecom services provider in Nigeria, Globacom, which has over 43 million members, is the primary source of income for Mike Adenuga. He also has stock in the companies Conoil and Equitorial Trust Bank. With the help of all these endeavors, he rose to the position of second richest man in Nigeria.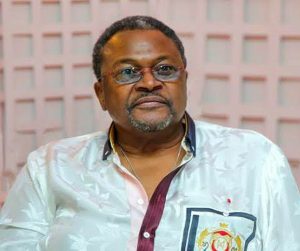 Adenuga used to own a cab business while attending Pace University in the United States. Adenuga began various side hustles in the early years of his career, engaging in menial tasks like selling lace and distributing soft beverages.
Also see: Richest musicians in Africa 2023
5. Abdulsamad Rabiu (Nigeria)
Net worth: $5.5 billion
Due to his conglomerate, BUA group, which includes holdings in manufacturing, infrastructure, and agricultural, Abdulsamad Rabiu is one of the well-known individuals in the Nigerian business sector. Nigeria is one of the nations that produces the most crude oil worldwide. However, it relies on oil imports since there aren't enough oil refineries, which creates a massive imbalance that strains Nigeria's economy.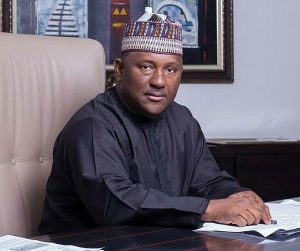 In September2020, Rabiu and Axen, the largest hydrocarbon firm in France, agreed to work together to provide processing technologies for Rabiu's oil refinery in Akwa Ibom, Nigeria. This audacious action elevates the BUA group to the ranks of the most formidable powers in Nigeria and Africa.
Additionally, Rabiu owns 98.5% of BUA Cement Plc, the second-largest cement manufacturer and a publicly traded corporation on the Nigerian Stock Exchange.
6. Issad Rebrab (Algeria)
Net worth: $4.8 billion
The majority of Issad Rebrab's wealth has come from his work in the food sector through his firm Cevital, making him the richest man in Algeria. Cevital was started in 1998 by Rebrab. Cevital Algeria is the country's largest conglomerate, with operations in the automobile, home appliance, transportation (by land and water), float glass manufacture, and massive retail sectors. Before starting the Cevital company, Rebrab founded a number of other companies in the accounting, steel, and metal sectors.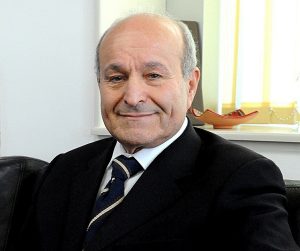 Rebrab has also expanded his clientele by acquiring a number of businesses in South America, Africa, and Europe. Issad was sentenced to eight months in prison in April 2019 on counts of corruption, tax crimes, banking offenses, and customs violations.
Also see: Most Corrupt Countries in Africa
7. Naguib Sawiris (Egypt)
Net worth: $3.2 billion
One of the richest families in Egypt is Naguib Sawiris'. He now serves as the company's chairman. Orascom Telecom Holdings has developed into one of the most prosperous telecom businesses on the continent of Africa while being managed by Naguib.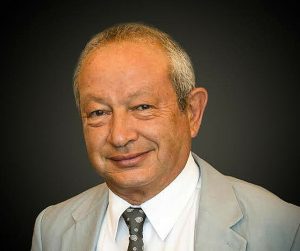 Additionally, he established the Weather Investment Group, which eventually acquired the Italian telecom firm Wind Telecomunicazioni S.p.A. Veon, which has operations in 20 countries and serves 181 million users, is the sixth-largest mobile telecommunications company in the world by the number of subscribers following the 2011 merger of Wind telecom and Global Telecom holdings with VimpelCom. Through his assets in Media Globe, Naguib also has an 88% ownership position in Euronews.
8. Patrice Motsepe (South Africa)
Net worth: $3 billion
The mining industry was the source of Patrice Motsepe's wealth. In Johannesburg, Motsepe began his legal career at Bowman Gilfillan. Later that year, in 1997, he established African Rainbow Minerals, a company that engages in the extraction and refinement of minerals, including gold, ferrous metals, base metals, and platinum. Recently, he was nominated to serve as the Confederation of African Football's president (CAF). The BRICS Business Council, Harmony Gold, and Sanlam are just a few of the notable African firms on whose boards he serves.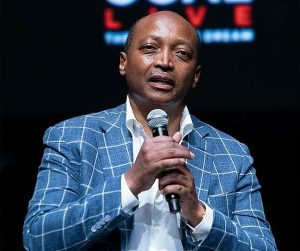 Motsepe became the first black African billionaire to appear on the Forbes list in 2008. In 2013, Patrice Motsepe committed to giving half of his wealth to charitable organizations by signing the Giving Pledge.
Also see: Most Beautiful Cars In The World
9. Mohamed Mansour (Egypt)
Net worth: $2.5 billion
Mohamed Mansour is in charge of the Mansour Group, a family-run business, alongside his brother Youseff. Mansour Group was founded by Mr. Loutfy Mansour, who came from modest beginnings. His three sons have grown the company to a $7.5 billion conglomerate that operates in a variety of industries, including banking, real estate, education, healthcare, transportation, and logistics.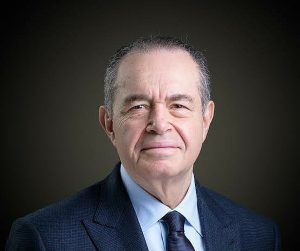 Mansour Group is present in more than 100 countries and has the exclusive rights to produce and distribute goods for a number of multinational corporations. During the Hosni Mubarak era, Mohamed Mansour also served as Egypt's Minister of Transportation from 2006 until 2009.
10. Mohammed Dewji (Tanzania)
Net worth: $1.6 billion
METL (Mohammad Enterprises Tanzania Limited), a Tanzanian corporation established by Mohammed Dewji's father in the 1970s, is led by Mohammed Dewji as CEO. Dewji initially made news after he was abducted in Darussalam (Tanzania) in October 2018, however he was freed after 9 days. In eastern, southern, and central Africa, METL produces textiles, mills grains, brews drinks, and produces edible oils.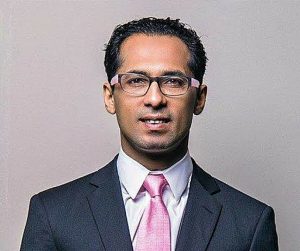 METL now works in six nations in Africa, with plans to open up operations in more than a few. Dewji, the lone billionaire in Tanzania, joined the Giving Pledge in 2016, pledging to give at least half of his wealth to charitable causes.
Recommended: Most Dangerous Snakes In The World
Conclusion
As economic activity across the continent becomes increasingly intense, the African economy is flourishing. Analysts anticipate that with a nominal GDP of $2.9 trillion, Africa will experience extraordinary improvement over the next several decades. Nevertheless, due to market forces and occasionally unfavorable economic conditions, the playing ground on which billionaires compete is erratic and frequently unpredictable.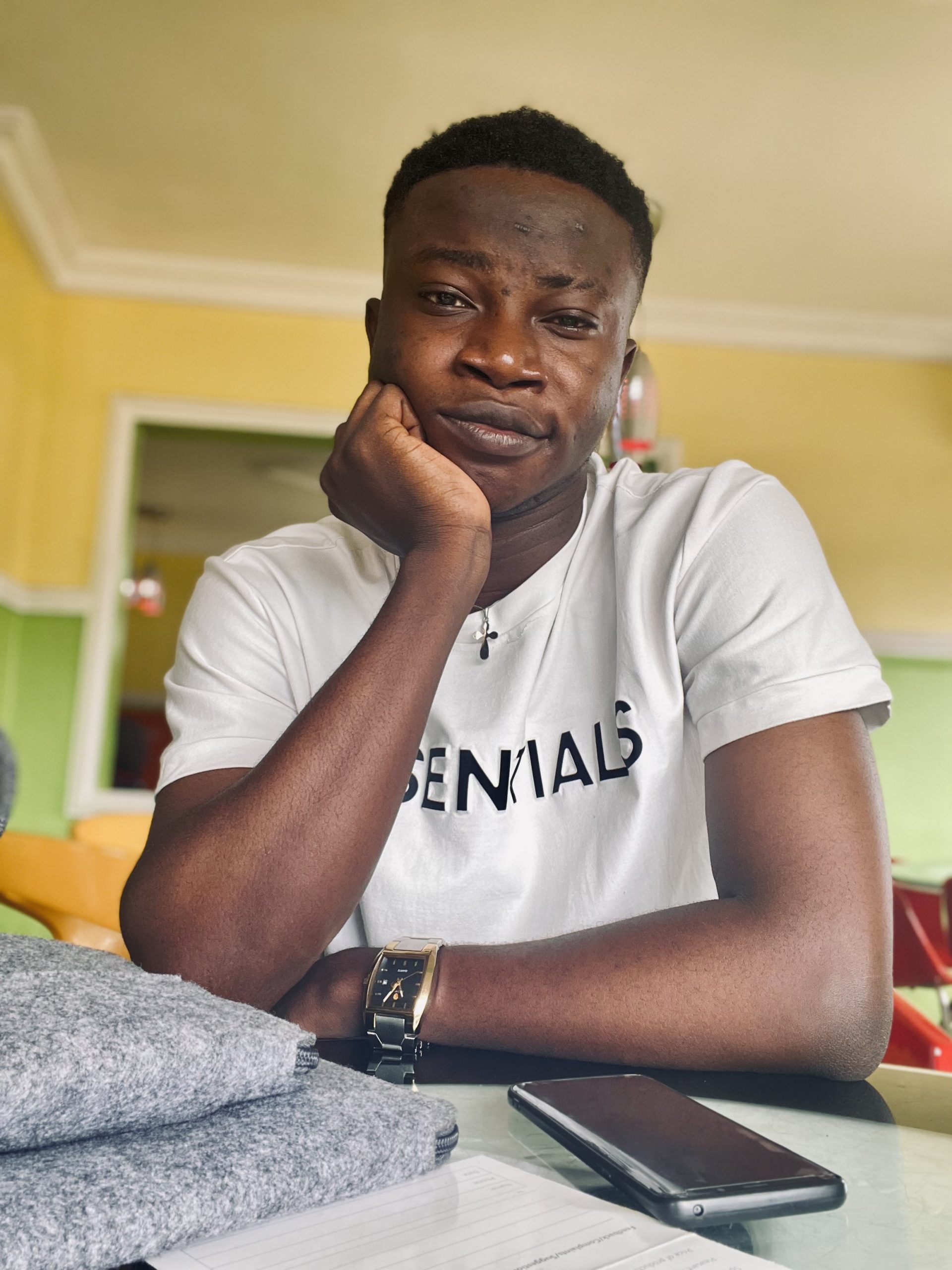 Edeh Samuel Chukwuemeka ACMC, is a Law Student and a Certified Mediator/Conciliator in Nigeria. He is also a Developer with knowledge in HTML, CSS, JS, PHP and React Native. Samuel is bent on changing the legal profession by building Web and Mobile Apps that will make legal research a lot easier.