Top 14 Richest Countries in Africa 2023: Africa is a magnificent continent with plenty of natural resources, raw materials, precious metals, and lush soil. Despite its abundant natural resources, numerous African countries are amongst the poorest in the world, with a considerable proportion of the people living in poverty.
Africa's economic growth varies greatly from country to country and region to region, with differences ranging from culture to trade to historical development, international ties, and major resources. To determine the richest countries in Africa, GDP is a key tool employed.
The Gross Domestic Product (GDP) is the cumulative worth of all commodities and services produced within a country during a particular time duration, usually a year. It gives an idea of a country's level of productivity. The richest African countries were determined using data from the International Monetary Fund's  2021 GDP report. With that in mind, let's look at the 10 wealthiest African countries in 2022.
Recommended: Countries and places where snow falls in Africa
Top 14 Richest/Wealthiest Countries In Africa 2023
1. Nigeria – $514.05 Billion GDP: Nigeria, with its vibrant cultural legacy, diverse ethnicities, natural beauty, and vast population, remains Africa's wealthiest country and the continent's top producer in terms of GDP output. Finance, transportation, infrastructure, tourism, and an abundance of crude oil are all major contributors to the country's large GDP.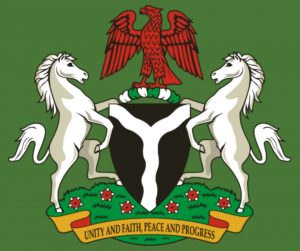 Nigeria has a variety of raw commodities and natural resources, in addition to petroleum, which contributes to the region's prosperity. Coal, limestone, zinc, lead, tin, natural gas, niobium, and iron ore are among them. There is also enough fertile area for agriculture, which accounts for approximately 20% of GDP and produces cocoa and rubber. Nigeria's enormous population has helped the country become Africa's largest consumer store, and its digitally savvy citizens have contributed to the country's rapidly rising IT sector.
Nigeria's GDP increased at a pace of 7% per year between 2000 and 2014, according to the World Bank, making it one of Africa's fastest-growing economies. Due to political unrest, socio-economic issues, and oil and production shocks, this has dropped to a little over 2% in recent years. The government has placed a major emphasis on safeguarding its natural resources, attempting to wean itself off of its dependency on oil refineries and processing factories.
2. Egypt – $394.28 Billion GDP: For many years, this ancient area in Northern Africa held the title of Africa's richest country. The economy, on the other hand, was seriously harmed, and foreign exchange reserves plummeted as a result of the Arab uprising in 2011. Egypt is presently the second richest country on the planet, with a recent GDP of over $390 billion.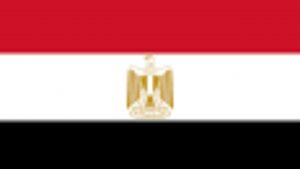 Over the recent decade, economic activity has increased and stabilized, resulting in good economic growth. The government and the IMF recently completed an economic reform package aimed at improving and strengthening the economy. In 2019, real GDP growth increased to 5.6%, up from 5.3% in 2018. Unemployment has decreased in the country, and the economy has improved.
Petroleum and natural gas exports, tourism, wholesale and retail trade, construction, and real estate are all important aspects of the Egyptian economy. In recent years, the state's economy has shifted away from raw material exports, with service-based employment accounting for more than half of the GDP.
Also see: Causes, Effects and Solutions to Low Self-esteem
3. South Africa – $329.53 Billion GDP: With a highly developed economy, superb infrastructure, and a GDP of over $320 billion, the country is considered one of the world's fastest-developing. South Africa, is one of the few countries on this list that does not rely on a single source of income. Mining, manufacturing, financial services, and tourism are all important industries in the country. Natural resources and raw material exports such as gold, diamonds, platinum, coal, and iron ore are also plentiful. It is a major exporter of these metals, particularly gold and platinum.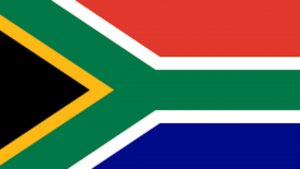 The country is well-known around the world as a popular tourist destination, and it places a high value on tourism as a source of revenue. Political and global upheaval, however, have hampered its capacity to achieve its full potential. After witnessing four quarters of negative GDP growth, the country was forced into recession, and growth has slowed to only 0.2 per cent in 2019. Inequality is also at an all-time high in South Africa.
Also see: Reasons why democracy is considered the best government system
4. Algeria – $151.46 Billion GDP: Algeria, the continent's largest country in the north, is ranked fourth on this list of Africa's wealthiest countries. With a large economy and infrastructure, as well as a GDP of over $150 billion, the county has made great progress in reducing poverty by 20% in the last 20 years.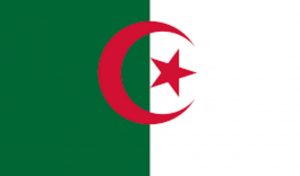 In this emerging Saharan country, crude oil reserves are plentiful, and the economy is strongly reliant on them. So much so that hydrocarbons (oil and natural gas) account for about 70% of the country's revenue. More crude oil reserves were recently discovered, which has benefited this quickly rising industrial country.
Agriculture, industrial activities, commercial services, and construction are some of the other industries that make up Algeria's economy. In addition, the country is one of Africa's top suppliers of ammonia.
It is worth mentioning, however, that the current slump in oil prices has resulted in a decrease in the country's currency reserves. Algeria's economic growth has also slowed due to political uncertainty and scandals in the oil business.
Also see: Fast-growing companies in Africa you should know
5. Morocco – $124 Billion GDP: With a GDP of over $120 billion, this North African country's economy is diverse and steady, with growth in a variety of areas during the last decade. It is Africa's second-richest non-oil-producing nation.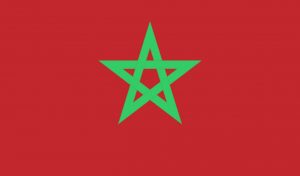 The country's economy is based mostly on mining and industry. Morocco's GDP is composed of 30% industry, 15% agricultural, and 55% services. This is aided by the developing tourism industry, with inhabitants welcoming visitors and the government focusing heavily on attracting tourists to the country's well-known attractions.
Morocco, which relies mostly on agriculture, is the world's third-largest producer of phosphorus. The country has garnered substantial benefits from its diversified exports, which include, among other things, electrical equipment, automobiles, and car parts. Furthermore, the telecom and textile industries make major contributions to the economy.
6. Kenya – $106.04 Billion GDP: Kenya, an East African country famous for its wide landscapes and animals, is one of Africa's richest country, with a GDP of over $100 billion. This country is the wealthiest in Southeast and Central Africa, thanks to stable living conditions, a thriving coffee and tea industry, and a fast-expanding agricultural sector.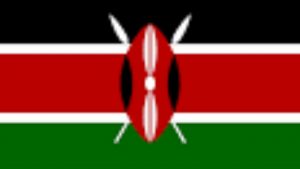 For centuries, its coastline has served as a key port for Asian and Arabian traders, transforming it into a regional trading powerhouse. Kenya's economy isn't based on oil like many of the other countries on our list, but it is nevertheless growing in a variety of ways. Kenya's GDP rose by 5.7 per cent in 2019, making it one of Sub-Saharan Africa's fastest-growing economies.
Recommended: How to become a successful business entrepreneur
7. Ethiopia – $93.97 Billion GDP: In Ethiopia, Agriculture, construction, manufacturing, tourism, food processing, resources, and energy account for $93.97 billion in GDP. Agriculture is the region's most potential resource, accounting for more than 40% of GDP, 60% of exports, and over 80% of total employment.
Since 2008, Ethiopia's economy has grown at an annual rate of 9.9% on average. This consistent annual growth, which only a few African countries have achieved, has begun to draw global investment. In 2018, the administration embarked on a bold economic reform to further open up the economy and drive transformation. By 2015, the country's poverty rate had dropped to 31%, and it aimed to become a middle-income economy by 2025.
8. Ghana -$74.26 Billion GDP: Ghana's economy is broad and resource-rich. With a GDP of over $72 billion, it is one of the wealthiest countries on the African continent.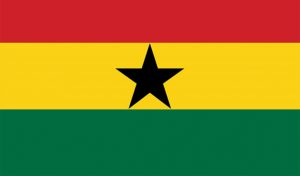 Due to its overall favourable business environment, the country has attracted international investment and has grown at a rate of just over 6% during the last two years. Services account for almost half of Ghana's GDP and employ nearly a third of the country's workforce. With little under 25% of GDP, the industry is the second-largest contributor, followed by agriculture.
Ghana has a rich natural resource base, which has aided the country's economic development. Gold is the country's main export. Following that comes petroleum, which accounts for half of the country's foreign exchange. Other notable exports include cocoa beans, lumber, and gold.
Also see: Most corrupt countries in Africa in 2021
9. Ivory Coast -$70.99 Billion GDP: The largest economy in the West African Economic and Monetary Union is Côte byd'Ivoire. The country has been steadily growing after years of political upheaval and economic loss.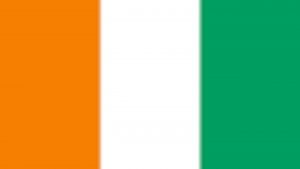 Agriculture has always been the economy's backbone. Cote d'Ivoire is the world's largest cocoa grower (30 percent of global production), as well as a major exporter of coffee and palm oil. Offshore oil and natural gas deposits are also large, and exploration has already bolstered government revenues. Furthermore, increased government investment in education and infrastructure has led in the growth of the manufacturing industry.
10. Angola -$66.49 Billion GDP: Angola is home to one of the continent's largest stocks of raw minerals. In essence, it might be higher on this ranking of Africa's wealthiest countries. However, the country's economy has suffered as a result of resource mismanagement and internal corruption.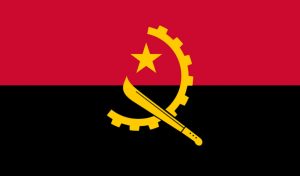 Angola's economy is based on oil, with natural gas and oil reserves accounting for more than a third of the country's GDP. Crude oil production and export contribute significantly to foreign exchange earnings. Crude oil sales account for 90% of the country's export revenue. Diamonds and cargo ships are two more notable exports.
Recommended: Top 10 Most Powerful Countries in Asia
11. Tanzania: Today, this African country has a GDP of $62 billion with over 63.3 million people in its population and for 20 years now, the country has been growing in its economy sustainably. In 2020, the country grew to the point that its economy increased from base national income to higher national income.
This economic increment positively affected the sustainance of macroeconomic strength of Tanzania (irrespective of the pandemic) which has helped the growth of the country in all ramifications (including its domestic production) as an added advantage to the strategic geographical position and the enormous natural endowments of the country.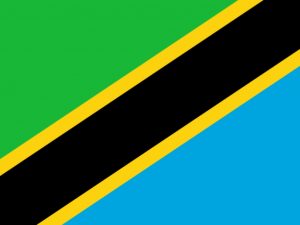 By September 2021, the economic activities of Tanzania has fully revived through some of its major economic engagements such as: mining, generation of electricity, and hospitality. Subsequently in that same year, some other major economic areas of the country such as: telecommunications, private-sector credit, goods and services exports, nonfuel goods imports, production of cement, mobility, tourist arrivals, and exportation of goods and services all revived drastically.
At that period, based on the IMF-World Bank Sustainability Analysis of Tanzania's economy, the rate of GDP growth of the country was estimated at 4.3% but in 2022, it has increased within the range of 4.5% to 5.5% when compared with the pervious years and is expected to skyrocket in the next couple of years as the rate of domestic demands and exports revive which will be the aftermath of the pandemic extinction.
In its 2021 Annual GDP growth rate, Tanzania's industrial sector which include: gold, uranium, iron ore, mining, manufacturing, and quarrying, platinum, nickel, diamonds, natural gas, tin, coal, niobium and coltan, and chrome all represents 28% of its total wealth and that is why it is the richest African country based on the recent GDP.
Recommended: Most Complex Movies of All Time
12. Congo Republic: Most recently, this country has a GDP of $51.20 billion with over 99 million people in its population and in terms of its financial and macroeconomic developments (which started after the pandemic), Congo Republic economy has over 5.7% expansion as a result of high prices of export products (such as: cobalt, copper.e.t.c.) and the output of its solid mining.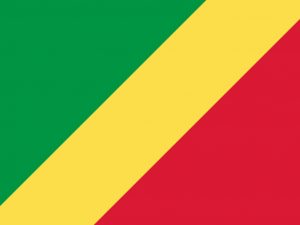 The country also grew in the non-extractive sectors which moved increased by 3.3% and some of these sectors are: energy, telecommunications, and non-commercial services and today, the growth of this country is necessitated by private investments and strong exports of raw materials and these have higher percentage of GDP of Congo Republic today.
Recently, it is reported that if investments are encouraged to continue in Congo, it will support the country's internal demand a great deal thereby boosting its GDP the more. Infrastructure for logistics and improvements in transportation can be used to support the resumption and stimulation of non-extractive activities such as: industrial services, tax revenue, and export. Today, Congo's main sources of income include: financial help of overseas, oil production, and the growing mining industry and it has become one of the richest country in Africa by GDP.
Recommended: Best Secondary Schools in Africa
14. Cameroon: Recently, Cameroon has a total GDP of $38.70 billion with a population of 27.8 million people as a result of an expansion in the industrial and agricultural activities and services in the country.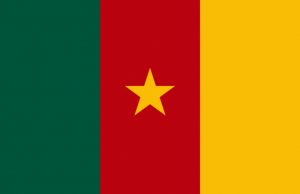 Most recently in Cameroon, internal economic growth occurred as the price of oil supported and strengthened the income from exportation (this is possible because the restrictions as regard to the pandemic has been removed).
In June 2022, the Cameroonian government increased its annual budget spending from $9 billion to $ 9.7 billion because of these exponential domestic growth in the country's economy and today, it is one of the richest countries in Africa in terms of GDP.
Recommended: Highest Currencies In The World 2023
15. Tunisia: The recent GDP of Tunisia is $38.50 billion with a population of 12.3 million people. In March 2022, its economy increased further from 1.6% to 2.4% and this is as a result of growth in different incomes generating sectors of the country such as: agricultural sector, hotels and restaurants, production sectors, mining sectors.e.t.c.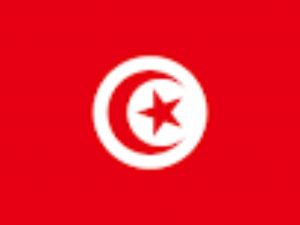 In the production sector, there are remarkable increases in industries such as: clothing and leather, agro-food, textiles, mechanical and electrical industries. Also, in the sectors of oil, construction, and natural gas, there are increments in their locally-made products which have added to the huge revenue generated by the country in recent times.
Most recently, the sector of services has been the biggest sector of Tunisia's economy and which has the highest percentage (64%) of its GDP. These services include: internal trade, services of the government, transportion, and various financial services.
The industrial sector has also helped in improving the country's GDP with high percentage (26%). They inlcude: construction, extraction of oil and natural gas, and manufacturing industries. The primary sector such as: the production of tomatoes, sugar beets, olives, barley, wheat, citrus, almonds, and dates also contributed to the growth of Tunisia's GDP in that today, it is one of the richest GDP African countries.
Recommended: Causes, Effects and Solutions to Conflict in Africa
Conclusion
Africa continues to be a global leader in natural resource production and innovation, despite its social and political issues. Most African countries' economies are fast developing, and they have the potential to become the world's richest.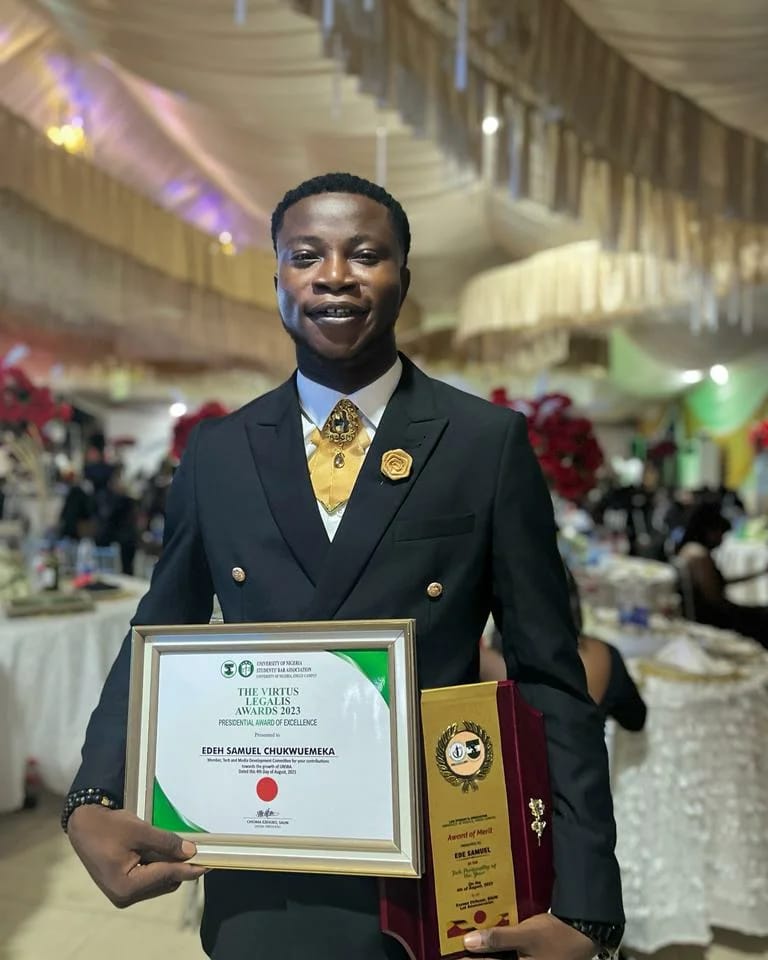 Edeh Samuel Chukwuemeka, ACMC, is a lawyer and a certified mediator/conciliator in Nigeria. He is also a developer with knowledge in various programming languages. Samuel is determined to leverage his skills in technology, SEO, and legal practice to revolutionize the legal profession worldwide by creating web and mobile applications that simplify legal research. Sam is also passionate about educating and providing valuable information to people.