Best Fintech Companies in the World: Any business that offers its customers financial services through the use of cutting-edge technology is considered a fintech startup (or corporation). Everything from necessary money transfer services to automatically managed investments and insurance are included. One of the tech industry sectors with the highest growth over the past ten or so years is financial technology.
Between 2012 and 2015, global investments in fintech startups increased substantially. Investments in these businesses were worth $148 billion in 2018. The next year, in 2019, it surged to a staggering $215 billion.
The most valued fintech businesses in the world are listed below. The largest fintech business in the world, PayPal, with a valuation of over $300 billion, has been omitted from the list in order to make it more educational and less obvious.
Recommended: Countries with the highest number of billionaires
Top 12 Biggest FinTech Companies In The World 2023
The top 12 fintech companies in the world currently includes:
12. Plaid: $13.4 billion
Founded in: 2013
Venmo, Digit, and Chime can more effectively interact with users' bank accounts thanks to Plaid's financial applications and services. William Hockey and Zach Perret started the business in 2013, and it has its main offices in San Francisco, California. There are six additional locations in Europe. VC companies Andreessen Horowitz and Index Ventures headed the $250 million Series C financing round for Plaid in December 2018, which had a valuation of $2.65 billion.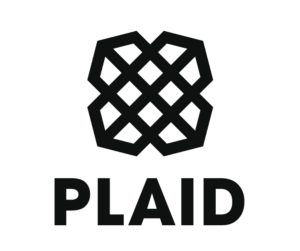 Additionally, Goldman Sachs Investment Partners, Ribbit Capital, and Spark Capital support it. Plaid completed a $425 million capital financing in April 2021, which was headed by Boston-based Altimeter Capital. The business is now valued at $13.4 billion with the additional capital. BA few months had passed since Visa Inc.'s formal termination of its acquisition of Plaid when this financing round occurred.
Also see: How to become a better version of yourself
11. Brex: $12.3 billion
Founded in: 2017
Brex is a fintech firm with headquarters in San Francisco that provides business and corporate customers with business credit cards and card administration tools. Pedro Franceschi and Henrique Dubugras, two Brazilians, started the business in 2017. Prior to StoneCo purchasing Pagar.me, the pair founded Pagar.me, a payment handling business. Brex paid a staggering $50 million for the upstart Israeli API developer Weav in August 2021 in order to more effectively deliver its services. After receiving $425 million in a Series C financing round headed by Tiger Global Management in April 2021, Brex was valued at $7.4 billion.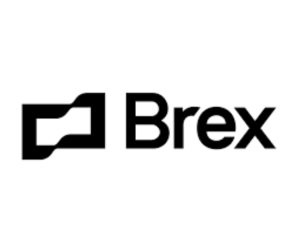 Brex successfully closed an extra $300 million financing round at a $12.3 billion valuation in October 2021, less than six months after collecting more than $400 million. Large venture capital companies, such as DST Global, Kleiner Perkins, and Greenoaks Capital, are supporting the business.
10. Chime: $25 billion
Value: $25 billion (perhaps a $40 billion IPO)
Created in 2013
Neobank (a bank that only operates online) Chime is situated in San Francisco and offers financial services to its clients without any setup fees or ongoing costs. The interchange fees it charges merchants to process credit and debit card transactions account for almost all of its income.
In 2018, the company registered one million users; the following year, that number increased to 6.8 million. The number surpassed 8 million in 2020 in February.
Chime became a unicorn after raising $200 million in March 2019 at a valuation of $1.5 billion (startups valued at more than one billion dollars). In August 2021, Chime raised $750 million at a $25 billion valuation with Sequoia Capital as the lead investor. As of January 2022, the business intends to seek capital through a projected $40 billion initial public offering (IPO).
9. Robinhood: $32 billion
Founded in 2013
Customers can invest in publicly traded firms and ETFs (exchange-traded funds) listed on the US stock exchange using the online discount broker and electronic trading platform known as Robinhood Markets, Inc., or just Robinhood, without having to pay exorbitant commission fees. Margin lending and the process of cash balancing are how Robinhood generates the majority of its income.
The corporation stated in 2015 that an average of 26 years old "millennials" made up around 80% of their clientele. Its appeal to the younger generation is unaltered.
In April 2017, Robinhood raised $110 million at a $1.3 billion valuation from renowned VC firms like DST Global and Greenoaks Capital, turning it into a unicorn startup. The business launched its initial public offering (IPO) in July 2021 at a valuation of $32 billion.
Also see: Best Countries to do business in Africa
8. Revolut: $33 billion
Revolut, a fintech business with headquarters in London, provides numerous banking and financial services through a single application. More than 30 different currencies can be used for sending and receiving payments, and users also have access to virtual cards and budgeting tools. With Revolut, you can easily invest as little as $1 in equities, cryptocurrencies, and even rare commodities.
Nik Storonsky and Vlad Yatsenko, two co-founders, established Revolut in 2015. In April 2018, three years after its founding, it received a Challenger bank license from the European Central Bank. Any tiny, recently founded bank in the United Kingdom that can offer credit and take deposits of money is referred to as a challenger bank because it competes with the nation's traditional banks. For the first time in November 2020, Revolut became profitable.
Revolut received $800 million in capital from Tiger Global Management and Softbank Vision Fund as part of its most recent Series E round, which was completed in mid-July 2021. Revolut is now the largest fintech business in the UK, with a fundraising round valuation of over $33 billion.
7. NuBank: $41 billion
Established in 2013
The biggest fintech company in Latin America right now is NuBank. In addition to a free digital-only account, credit cards, life insurance, and personal loans, it also provides a wide range of other banking services. Through a mobile app, NuBank users can apply for and manage credit cards, track transactions, block cards, and increase spending restrictions. NuBank estimated having 35 million customers in Brazil alone as of January 2021.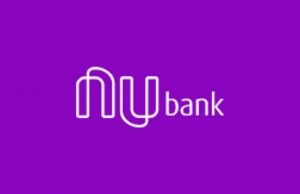 In 2018, NuBank was valued at over $1 billion and became a unicorn startup. Some of the biggest investment management and venture capital firms in the world, including Sequoia Capital, Goldman Sachs, Berkshire Hathaway, DST, and internet giant Tencent, are supporting it. The business went public with a $41.5 billion valuation at the beginning of December 2021. Sources claim that NuBank sold a small interest through an IPO, raising about $2.6 billion.
Recommended: Best Goalkeepers In The World 2023 
6. Klarna: $46 billion
Established in 2005
The largest fintech company in Sweden, Klarna, or Klarna Bank, provides banking and financial services to businesses, including credit payment and debt collection. The organization was first established to provide consumers and businesses with a far more straightforward and secure payment mechanism. The United States is one of the fifteen nations where Klarna provides its services.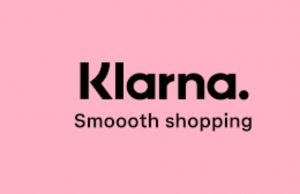 Investment AB resund of Sweden, Sequoia Capital, DST Global, and several other venture capital firms that invested in Klarna early on support the business. In 2019, the business raised $460 million at a valuation of $5.5 billion from a variety of investors, including the British investment trust Chrysalis Investments, the Commonwealth Bank of Australia, and the American investment management company Dragoneer Investment Group. At the time, Klarna was made into the biggest fintech startup in Europe thanks to the finance.
After concluding a $639 million investment round headed by Softbank Vision Fund in July 2021, Klarna reached its current valuation of roughly $46 billion.
5. Square: $51 billion
Year Founded: 2009
A US-based provider of financial services and technology, Square, Inc. specializes in point-of-sale and mobile payments. The service's hardware and software aspects are both covered.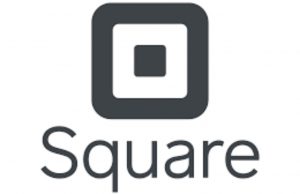 Large corporations including Goldman Sachs, Starbucks, and GIC Private Limited, the largest sovereign wealth fund in Singapore, have all contributed to the support of Square since its founding. Early investors in the business include Marissa Mayer and Biz Stone, who are both angel investors.
With its initial valuation of $2.9 billion, Square went public with the launch of its IPO in November 2015. For the first time since 2012, the business turned a profit in the 2019 fiscal year.
Recommended: Advantages And Disadvantages Of a Public Limited Company
4. Coinbase: $56 billion
A 2012 founding, Coinbase, the biggest digital currency exchange in the world, experienced a significant sea change as a result of the 2017 cryptocurrency surge. In case you're not aware, Coinbase is a trading website that lets users invest in cryptocurrencies like Bitcoin and Ethereum.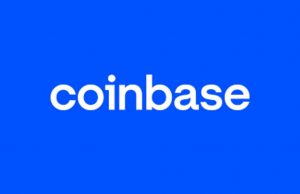 The company was founded in 2012 and has raised more than $217 in funding. Union Square Ventures, Andreessen Horowitz, and Ribbit Capital are some of the company's longtime backers. 2017 saw revenue from Coinbase surpass $1 billion.
The business has 43 million registered users overall, per to SEC filings at the end of 2020. Early in 2021, the business went public, and it is currently valued at $63 billion.
3. Adyen: $71 billion
Founded by: Pieter van der Does and Arnout Schuijff
Established in 2006
Adyen is a fintech company with headquarters in the Netherlands that enables companies and merchants to accept payments from all over the world using local payment methods and card networks like VISA and Mastercard. To provide data-rich insights on transactions and business revenue optimization, it uses machine learning techniques.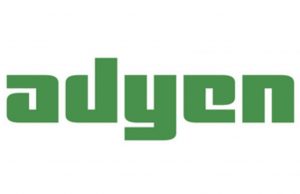 In 2011, the business began to earn a profit and began a global growth by opening new offices in London and San Francisco. In 2015, Adyen processed over $50 billion in transactions, and by 2016, that number had increased to $90 billion.
Leading venture capital and private equity companies, such as Temasek Holdings, General Atlantic, and Index Ventures, support Adyen. In June 2018, it went public.
Also see: Habits Of Unsuccessful People You Should Avoid
2. Stripe: $95 Billion
Pattrick and John Collison founded the company.
Developers and company owners may safely accept money for their services thanks to Stripe, a payment processing service. Two Irish brothers, Pattrick and John Collison, launched it in 2009. Peter Thiel and Elon Musk, among others, contributed $2 million to Stripe's first significant fundraising in 2011. (the co-founders of PayPal). The company became a unicorn once its valuation surpassed $1 billion in 2014.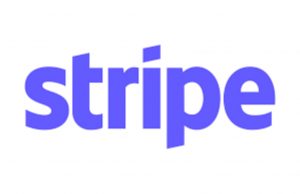 Additionally, Stripe has made a handful of its own investments. It made many investments in Monzo, a challenger bank with headquarters in the UK and a current market value of $4.5 billion. It acquired the task-management and teamwork software Kickoff in 2013. In order to grow their business in Africa, Stripe purchased the Nigerian payment processor Paystack in 2020.
Sequoia Capital and General Catalyst, two of the most renowned venture capital firms in the world, contributed $250 million to the company at a $35 billion valuation.
Due to its overall technological superiority over its rivals, Stripe has experienced a rapid ascent in the fintech industry. Insurers Allianz SE, AXA SA, and Fidelity Investments, along with other international financial services firms, spearheaded a $600 million fundraising round that Stripe completed in March 2021. With that money, Stripe's valuation rose to $95 billion, making it the most valuable fintech business in the United States.
1. Ant Financial: $170 billion
Established in 2014
The largest financial technology company in the world is Ant Financial, currently known as Ant Group. It was founded in 2014 and is a subsidiary company of the Alibaba Group in China. One of the biggest online payment systems in the world, Alipay, is owned by Ant Financial. Other financial services run by Ant include Zhima Credit, a private credit rating system, and Yu'e Bao, a well-known money market fund.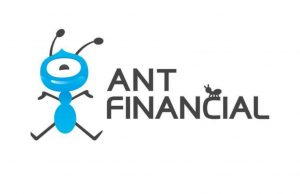 Some of the biggest Chinese financial organizations, including China Investment Corp., China Development Bank Capital, and Chila Life, made a large $4.5 billion investment in Ant Group in 2015. The corporation was valued at $45 billion by the investment.
Ant Financial was slated to go public in October 2020, making it conceivably the biggest IPO in history. If the business had been valued at $313 billion, it would have raised $34.5 billion. The Chinese regulators, however, decided to scrap the IPO. The company's valuation keeps declining as a result of the ongoing regulatory pressure. Ant Financial has a market value of $144 billion in February 2021.
Recommended: Best Hospitals in the World 2023
Conclusion
As we've already mentioned, investments in fintech firms have increased dramatically globally in recent years. Long term, despite the current slowdown, it's anticipated that the total amount of funding will rise. Fintech products like cryptocurrencies, blockchain, Robo advisers, and neobanks have gained popularity and caught the attention of the mainstream media in recent years.
Blockchain, artificial intelligence, the Internet of Things (IoT), and cloud computing are a few of the important technologies that, according to a McKinsey analysis, will influence the fintech sector over the course of the next ten years. These fintech firms are leading the league of fintech firms and setting the trends for financial institutions. These fintech startups will completely change how the world's financial system operates by providing cutting-edge financial services. Making a fintech company and joining the league of these firms would be a wise decision.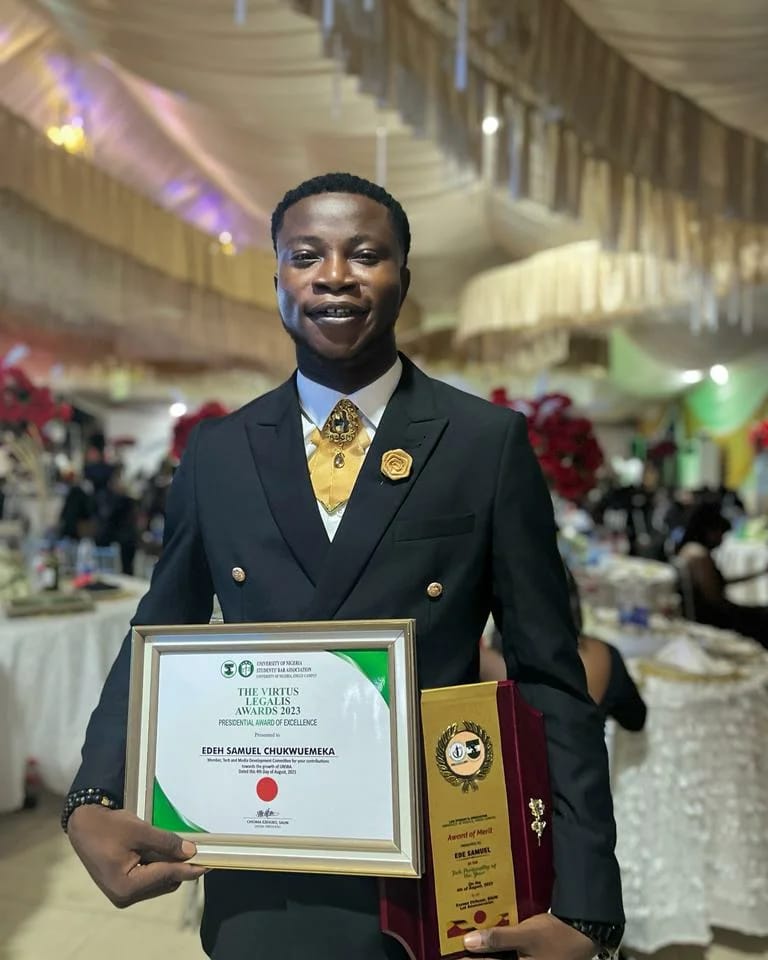 Edeh Samuel Chukwuemeka, ACMC, is a lawyer and a certified mediator/conciliator in Nigeria. He is also a developer with knowledge in various programming languages. Samuel is determined to leverage his skills in technology, SEO, and legal practice to revolutionize the legal profession worldwide by creating web and mobile applications that simplify legal research. Sam is also passionate about educating and providing valuable information to people.