Best Midfielders in The History of Football: Football is one of the most engaging, exciting, and keenly followed Sports in the World, as Football provides entertainment to billions of Fans across the globe who are pleased to see their Favourite Team play games and their favourite players perform weekly.
Since it's long history, Football has been blessed with a good number of talents and it has produced a good number of great players, particularly Midfielders who are usually at the fulcrum of display for their team, and are most often the determinants of a Football Match, as Football is usually won in the Midfield; hence the saying 'The Stronger you're Midfield, the Stronger your team.'
This Statement is not far from the truth, as Midfielders usually provide balance to a team, by shielding the Defence from danger, and at the same initiating attacking moves necessary to score a goal for the team. This is why Midfielders are cherished, and gladly a good number of us have lived to watch some of the best Midfielders ever. This often leads to debate which is a norm amongst football fans; on who is the Greatest Midfielder of all time?
Have you ever indulged in this sort of debate with Friends or on Social Media? Have you ever considered your take on this debate? Have you ever wondered who is the greatest Midfielder in the history of football? Well, worry no more as this Article explicitly answers your questions by enlisting some of the greatest Midfielders football has ever seen.
Recommended: Most Beautiful Stadiums in The World 2022
Greatest Midfielders Ever
In no particular order, some of the Greatest Midfielders the world of Football has produced, witnessed, and idolized are:
1. Zinedine Zidane: When dominance in Midfield comes up in a discussion, Zidane is one name that will come to your mind. Zidane now retired was a terrific Midfielder who boasts of one of the best First touch and ball control ever seen in football. He further had Strength, Agility, Vision, Accuracy, and Elegance which made him unplayable in his Favourite Attacking Midfield role.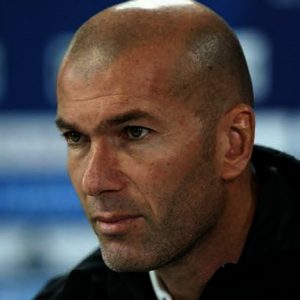 Zidane's greatness never went unnoticed, as he won the Ballon d' Or in 1998, FIFA Men's player of the year thrice in the years 1998, 2000, and 2003. In addition to these, he won a couple of other Individual Awards and Collective Award as he instrumentaly led his Country France to World Cup Triumph in 1998, European Championship 2000, as well as leading his Clubs Juventus and Real Madrid to numerous League and Cup Triumphs.
2. Bobby Charlton: Sir Bobby Charlton as he is fondly called, is another terrific Attacking Midfielder. He was well known for his lovely and comfortable traits which made him a good person off the pitch, and his Attacking insights, passing ability, and shot Accuracy which made him a beast on the Pitch.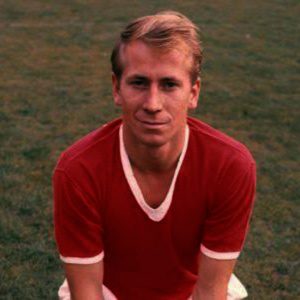 Sir Bobby Charlton is often regarded as the Best English Player. He appeared for England a then record 106 times; scoring 49 goals in the Process. At Club Level, he is a celebrated Manchester United Legend, scoring 249 goals for the club and winning the Ballon d'or, and a host of individual and collective awards and trophies during his stint at Manchester United.
Also see: Highest Paying Programming Jobs 2022
3. Frank Rijkard: Frank Rijkard is regarded as one of the best holding Midfielder. He is renowned for his strength, stamina, ability to read game, technical ability, and formidability at the Middle of the Park.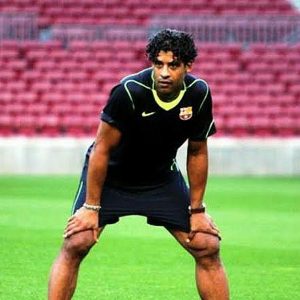 Rijkard was instrumental to the success of all the teams he played for, winning a lot of Trophies at Ajax and AC Milan, in addition to guiding his Country Netherlands to Triumph at the 1988 European Championship.
4. Andreas Iniesta: Iniesta is one of the most intelligent, magical, and influential Midfielder football has ever seen. He was more than instrumental to the success of his Club and National team, guiding his Country Spain to success at the 2008 Euros and the 2010 FIFA World Cup by scoring the winning goal.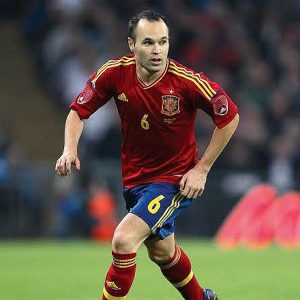 Iniesta was part and parcel of the most successful Barcelona team of all time, as he was a pivotal backbone in Midfield and also in Attack through his decisive passing, Vision, and insane Technical gift which saw him help Barcelona win over 34 trophies during his 17 year stint with the Club.
Recommended: Highest Paid Doctors in The World 2022
5. Frank Lampard: Frank Lampard is another well respected Midfielder in the World. He is a Chelsea legend, and one of Premier League greats.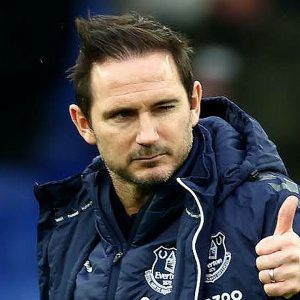 He was a special breed of Midfielder, scoring an incredible 296 goals, and notching 175 Assists from Centre Midfield position. Hence, making him one of the greatest Midfielders we have seen in the world of football.
6. Lothar Matthaus: Lothar Matthaus was too good that Diego Maradona dubbed him as the best Rival he has ever faced in his career.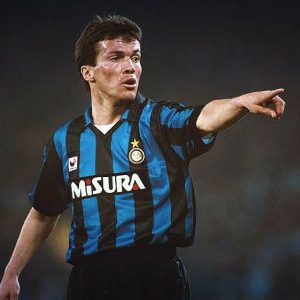 Lothar Matthaus is described as the most Complete Midfielder to ever play for Germany. He is remarkably known for his Tackling, Shooting from distance, Technical abilities, and Excellent Leadership. He led and Captained the German National team to World Cup success in 1990, winning the Ballon d'or same year, and FIFA'S Best Men's Player the following year.
Lothar Matthaus at club level, won numerous titles with Inter Milan, and further Captained FC Bayern Munich to numerous League success. Hence, establishing himself as a Legend of German Football, and one of the best we have ever seen.
Also see: Best Countries to work a nurse in the world
7. Xavi: Xavi Hernandez was an immaculate Midfielder during his playing days, especially during his stint at FC Barcelona, where he attained the Status of the best Midfielder in the world and further etched his name amongst the greats in his position.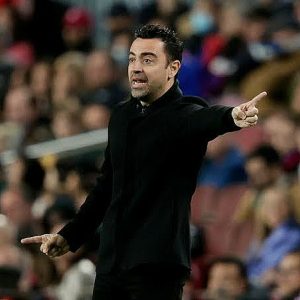 Xavi is well known for his incredible passing skills, ball control and retention, Positioning, Technical ability, and Vision. He is also known as one of the most decorated Spanish Player of all time, winning the 2010 FIFA World Cup and European Championship title with Spain in 2008 and 2012. At Club Level, he has won every single trophy he has played for.
8. Cruyff: John Cruyff is one of the best playmakers and Attacking Midfielder we have seen in football. Though at some point in his career, he played a more advanced Forward role, but he spent majority of his career playing as an Attacking Midfielder. Thus, earning him a deserved spot as one of the Midfield greats.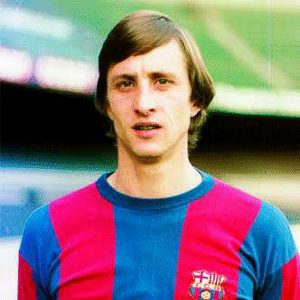 Cruyff began dominating the World football scene since making his debut for Ajax in 1964, aged 17 years. He helped Ajax win Nine League Titles, Five Dutch Cups, Three UEFA Champions League, and One UEFA Supercup. He subsequently left Ajax and Joined Barcelona, helping his new team to win the League and a couple of other trophies.
Individually, Cruyff won a good number of Golden boot awards, individual honours, and most notably he won the Ballon d'or in three consecutive years; 1972, 1973, and 1974 respectively.
Recommended: Reasons Why Ronaldo is Better than Messi
9. Patrick Vieira: Vieira is a dominating Box to Box Midfielder who was remarkably known got his Strength, Agility, Aggressiveness, Competitive Style of Play, and Sound leadership which made him one of the best the world of football has seen in his position.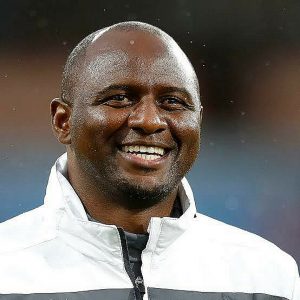 At Club Level, Vieira Captained Arsenal to an unprecedented record Golden Premier League title, as they stayed unbeaten throughout a full season in the most competitive football league in the World. He also won the Premier League title in1998 and 2002, alongside numerous FA Cup and League Cup triumphs. Away from England, the French International conquered Italy, winning Four League titles with Inter Milan and One League title with AC Milan.
At the international scene, Vieira Led his Country to World Cup success in 1998, European Championship success in 2000, and in 2001 he was awarded the French Footballer of the Year.
10. Didi: Waldyr Pereira otherwise known as Didi is an evergreen Brazilian Midfielder who dominated the International scene, participating in three World Cup tournaments, winning it twice, and also winning Player of the World Cup Tournament in 1958, in a Brazilian team which had the likes of Pele, Garrincha, and more.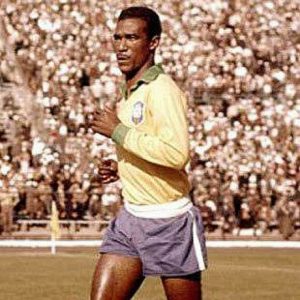 Recommended: Biggest Awards in the World
11. Pirlo: Andreas Pirlo at his best was the closest Midfielder to perfection. During his playing days, he was arguably the best in Center Midfield and playmaking, as he had an incredible passing skills, Gifted Vision, Technical ability and key influence on every game he played.
Speaking about Technical ability, Pirlo remains one of the best, if not the best Long ball taker in football. He also was also an incredible Free kick taker and dead ball specialist.
Pirlo was highly influential for club and country, winning the 2006 FIFA World Cup with Italy, and winning a combined two UEFA Champions League, Six League titles, amongst other trophies for both Ac Milan and Juventus.
12. Michel Platini: Platini was an incredible Attacking Midfielder respected for his magnificent talent, playmaking ability, fantastic vision, ability to use both feet's, and his domination of World football.
Platini won three Ballon d'or in 1983, 1984, and 1985 respectively, the most by any Footballer in the history of Football, save Ronaldo and Messi.
Recommended: Importance Of Math in Everyday Life
13. Steven Gerrard: Gerrard is a footballing great and a Liverpool legend who is characterized as one of the best English football has ever seen. He has been dubbed by many as the greatest Premier League Midfielder, and he is easily the greatest Player never to win the Premier League title, though he can boast of the UEFA Champions League, FA Cup, and a couple of other titles.
14. Paul Scholes: Alongside Frank Lampard and Steven Gerrard, Paul Scholes has been in the long standing debate of the best Midfielder in the Premier League.
Scholes during his playing time was a Midfielder extraordinaire, who passes the ball effectively, was strong on the ball, and can score with the ball on his feet. He was an inaugural part and backbone of the Manchester United side under Sir Alex Ferguson, wherein he won an incredible 13 Premier League titles, Two Champions League, Four FA Cup, and much more.
Scholes is described by ex Manchester United teammates as the greatest talent they have ever played with, and Alex Ferguson is also full of praise of the man he considered as his best player, and one of the greatest Midfielders in English football.
Recommended: Highest Paying Companies in the World
15. Claude Makelele: Makelele is considered as the best Defensive Midfielder in modern football. He is dubbed to be so good that the DM position was named after him.
Makelele was incredibly good and the Best in his position, shielding every defense he played for, little wonder during his stint at Chelsea, they conceded only a record 15 goals in 38 Premier League matches in a Season. Also, the defensive record of other teams he played for also speaks volume.
During his stint at Real Madrid, he was considered as the backbone of the Real Madrid side that won Seven titles in three years, and upon his departure from Real Madrid to Chelsea, he engineered their First Premier League title win in over 40 years.
Recommended: Differences Between Magic and Miracle
Conclusively, it is important for us to appreciate other great Midfielders such as: Ryan Giggs, Clarence Seedorf, Luka Modric, Zico, Roy Keane, Gattuso, Xabi Alonso, Sergio Busquets, Jean Tigama, Grame Souness, Mario Coluna, Gianna Rivera, Johan Neesken, Raymond Kopa, Enzo Francescoi, Luis Suarez Miramontes, and Zizinho.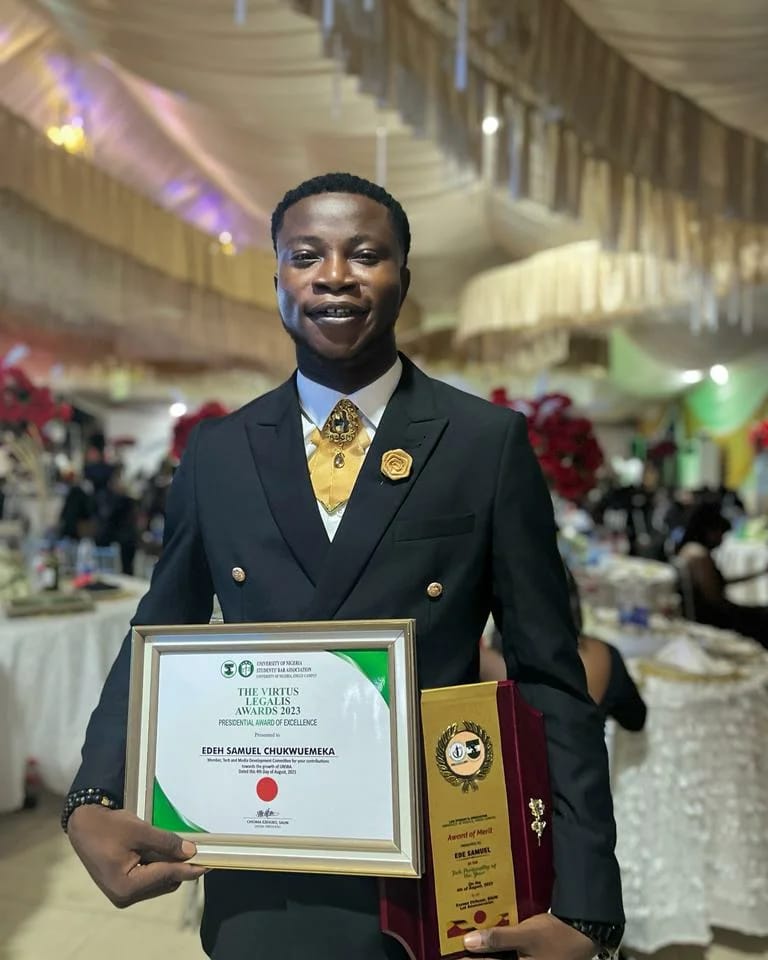 Edeh Samuel Chukwuemeka, ACMC, is a lawyer and a certified mediator/conciliator in Nigeria. He is also a developer with knowledge in various programming languages. Samuel is determined to leverage his skills in technology, SEO, and legal practice to revolutionize the legal profession worldwide by creating web and mobile applications that simplify legal research. Sam is also passionate about educating and providing valuable information to people.