Best Songs Of Tupac: Lesane Parish Crooks, better known by his stage as Tupac Amaru Shakur, was more than simply a rapper, actor, model, or businessman; he was a revolutionary figure in street culture, poetry, and music. The first gangster rapper with a message, a heart, and the emotional acumen to realize it wouldn't endure forever was him. Tupac may have assumed the role of the generation's spokesperson after his sad death in 1996, promoting sociological theories as swiftly as he spittles gun lines, but 2Pac was above all a phenomenal musician.
We decided to take on the job of selecting the rapper's most important tracks from his vast and amazing back catalog as we approached a major milestone. With songs from both before and after his passing, it is certain that 2Pac will live on in music history.
The tracks below all capture this dichotomy, the fallibility and humanity of an artist who left us much too soon. Tupac was able to be both vulnerable and armored, simultaneously delivering a punch while displaying his wounds. This ability set him apart from other rappers.
Recommended: Best Android Music Apps
Top 8 Best Songs Of Tupac
1. 'Keep Ya Head Up' – Strictly For My N.I.-.-.A.Z: This is the anthem for women's rights, if there ever was one. Written before Death Row Records, the sexual assault case, the ensuing incarceration, and all the drama and beef that most certainly contributed to his demise.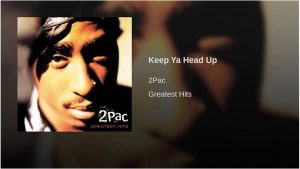 Tupac effectively uses classics like Zapp's "Be Alright" and The Five Stairsteps' "Ooh Child" in this song. one of the earliest rappers to honor his mother and the females in his life. 'Keep Ya Head Up' is still a touching and crucial 2pac song.
2. 'How Long Will They Mourn Me?' – Thug Life: Volume 1: Warren G and Nate Dogg worked together to produce the song. The single studio album by Thug Life's was well known for its song How Long Will They Mourn Me. When 2Pac recorded this song shortly after his friend Kato passed away, he invited the rest of Thug Life to join him in paying respects.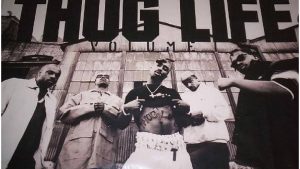 In September 2019, the album's 25th anniversary, the song was re-released in its original form with new lyrics. Sadly, although having a composition that is comparable to the album version, the reworked song does not have the same emotional resonance for the listener.
See Also: Richest Authors In The World And Their Networth
3. 'Letter 2 My Unborn' – Until the End of Time: It's far too simple to categorize Shakur as a gangsta rapper, though he did excel in that capacity for a brief period of time throughout his life.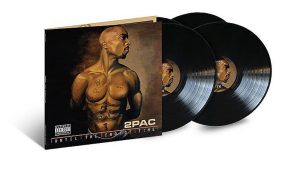 Shakur was also a poet, actor, and activist. Few rappers ventured to display a sensitive, compassionate side like he did. 'Letter to My Unborn' is an autobiographically heartbreaking and sincere dedication to Pac's unborn kid, using a sample from Michael Jackson's 'Liberian Girl'.
While discussing his turbulent past and openly addressing death, he also warns his possible offspring of the perils that lie ahead. The posthumously released song from 2001 is still among the best songs about death.
4. 'Hit 'Em Up' – Greatest Hits.
Wow, where do I begin: The song by 2Pac that is perhaps the harshest. Shakur attacked various East Coast rappers while directing the most of his rage at Notorious B.I.G. and Puff Daddy of Bad Boy Records, whom he claimed were responsible for the theft and shooting at Quad Studios. (Puffy and BIG were present upstairs at the studio during the incident.)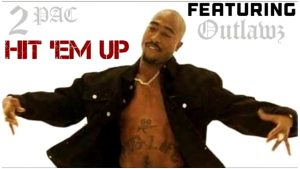 He begins by claiming to have had a sexual encounter with Faith Evans, Biggie's ex-wife, before attacking the label and its employees. The Outlawz also contributed to the verbal abuse of Pac's adversaries. As vicious as the poisonous lyrics, the accompanying music video included parodies of Puff, B.I.G., and Lil Kim.
The Johnny J-produced single contained samples from Junior M.A.F.I.A's "Get Money," which was modified to "Take Money," as a further insult to Bad Boy. It also supposedly had Faith Evans on parts of the vocals. Public Enemy's Chuck D, who is no stranger to controversy himself, later stated that Tupac had taken the song too far.
Recommended: How to Travel the USA on a Budget
5. 'Changes' – Greatest Hits : Released posthumously and including vocals from "I Wonder if Heaven Got a Ghetto". One of Tupac's tracks that gets a lot of citations is Changes. The biting lyrics fire well-placed jabs at the police and the government while also calling attention to Huey P. Newton's death and narrating what it's like to be a black teenager from a disadvantaged background in a Ghetto in America.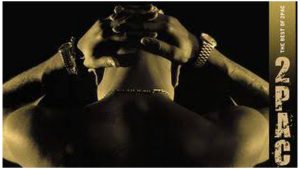 Due to the community's lack of support and adjustments, 2Pac is irate and disappointed. His violent death is foretold in the song's last lines: "And as long as I stay black / I gotta be strapped / And I never get to lie back / 'Cause I always have to worry 'bout the payback / Some buck that I roughed up way back / Coming back after all these years /"Rat-a-tat-tat-tat-tat!" / That's just how things are.
6. 'So Many Tears' – Me Against the World: Pac was apprehensive of individuals who were close to him during the conclusion of his 25 years. He maintained that his former buddies Biggie and Puffy had framed him. While 2Pac was in prison for his alleged involvement in a sexual assault and still had five gunshot wounds from the robbery in which Bad Boy and Uptown Records artists were waiting for Pac upstairs, the rappers from Bad Boy Entertainment continued to deny this.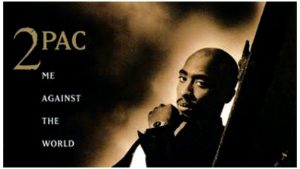 However, they managed to stir up trouble when The Notorious B.I.G. released a song called "Who Shot Ya?" while 2Pac was still in jail and still had five fresh gunshot wounds.
Poor timing, indeed! Pac attacked Bad Boy with all of his might after being freed (he accepted a deal with Death Row Records for bail money), sometimes subtly and other times bluntly.
From Me Against the World comes the song "So Many Tears." Pac adopts a more reflective and somber tone than in his earlier albums with this one, which was released in 1995. dealing with the effects of being shot during the Quad Recording Studio heist, as well as paranoia. While he was still behind bars, this introspective and individualized record came at number one, surpassing Bruce Springsteen's Greatest Hits.
See Also: Most Beautiful States In India
7. Papa'z Song' – Strictly for my N.I.-.-.A.Z: Tupac speaks for a whole country of fatherless children in the first few seconds of the song. While spitting over a sample of The Crusaders' "Soul Shadows" featuring Bill Withers, he says, "How can I be a man if there's no role model?" Together with Pac's stepbrother Mopreme, they lament the absence of a consistent father figure and the challenges faced by single mothers in black America.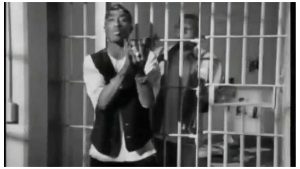 In the second stanza, Mopreme sneers, "Moms had to entertain many men/ Didn't wanna do it but it's time to pay the rent again/ I'm gettin' a little old and I'm startin' to be a bother/ Moms can't stand me cause I'm lookin' like my father." The impact an absent father has on the family is brought home by the song.
8. Trapped' – 2Pacalypse Now: The opening line of Trapped, which includes a barely audible snippet of James Brown's The Spank, describes a black man's encounter with police violence. When Shock G of the Digital Underground provided backing vocals, the 2Pac logo was stylised as a revolver on the first track from his first album.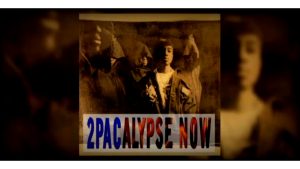 Tupac was knocked out by Oakland police officers after being stopped for jaywalking not long after the video's publication. Until his passing, he lived with the physical scars on his face.
Recommended: Difference Between Customer and Client
Conclusion
Due to his skill with language and social consciousness, Tupac is still regarded as one of the best rappers of all time. Tupac was able to write some of the best songs in the annals of hip-hop because he possessed a distinctive flow and a keen ear for rhythms.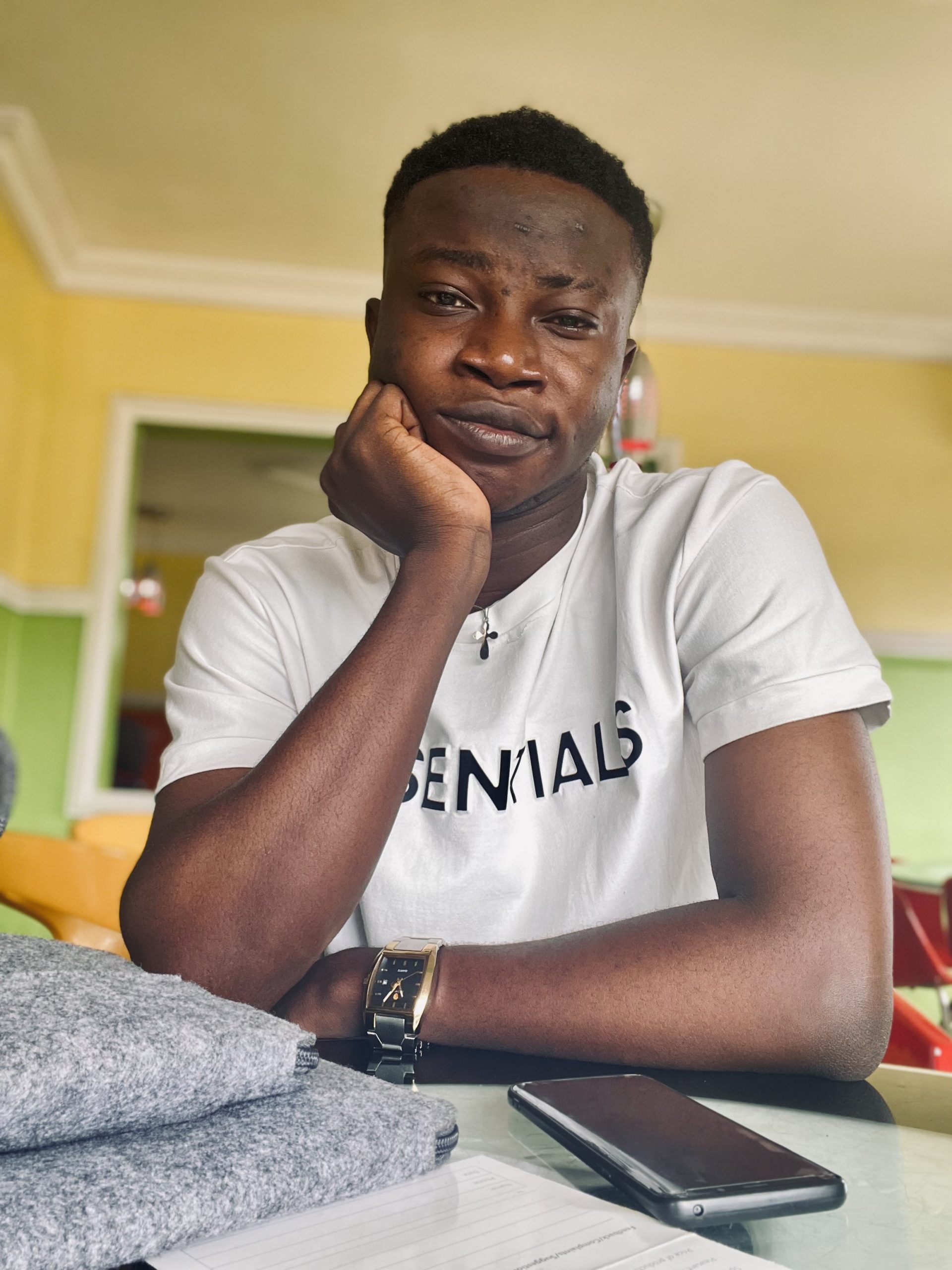 Edeh Samuel Chukwuemeka ACMC, is a Law Student and a Certified Mediator/Conciliator in Nigeria. He is also a Developer with knowledge in HTML, CSS, JS, PHP and React Native. Samuel is bent on changing the legal profession by building Web and Mobile Apps that will make legal research a lot easier.