Lovely and Romantic Good Morning Prayers and Messages: There's nothing like waking up to a beautiful text from a loved one. It can be enough to make you open those heavy eyes and break into a smile, it can add a bounce to your step or it can even be all the coffee you need for the day…
Bottom line is, a good morning message can be just what you need to start your day and it reminds you that you're in someone's mind and heart.
Sometimes, it can be hard to express our ideas and what we feel in our hearts. But not to worry, we've got you. Here are a few messages crafted just for you, to send to your loved ones, let them know how you feel about them and get them smiling.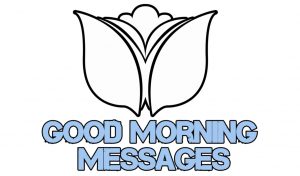 Recommended: 50+ Happy birthday message for your loved ones
Good morning prayers and messages for Yourself Girlfriend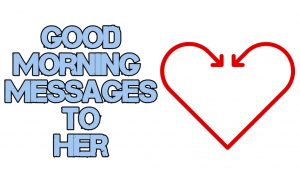 1. I know I don't do this often, but today I have a strong leading to speak to you this morning. May god elevate you to sit amongst kings and queens. May his blessings and favour encompass you today. Good morning!
2. I woke up with the thoughts of having you as part of my life and am so grateful that god created you. May the blessings and riches that the lord has in store for you today, locate you. May his blessings never depart from you. Best of today. Good morning!
3. Good morning, I pray as the morning dawns on us, may god grant you the wisdom to navigate through today and all its associated tasks. He will help you reach success through glory. Good morning dearest.
4. Sorrows only lasts fir the night, but joy comes in the morning. As you wake up today, everything that has caused you in pain ends today. This day is filled with answered prayers and breakthrough. Good morning!
5. As you begin this day, his grace and mercies shall open doors of opportunities for you. He will cloth you with the garment of favour and influence. He will position you for open doors, referrals, greatness and promotion. Have a blessed day ahead.
6. As you arise to see a brand new day, your tongue will be filled with testimonies, praises and gratitude to the almighty god. Today will be filled with dance, thanksgiving, excess joy, credit alerts and fruition. Good morning!
7. Its normal to lay on the bed to sleep, but its only the mercies of god to rise the next day morning. As you've found favour before the lord, favour will not be exempted from your life from today and forever. Every plans you've laid out to achieve today is already a huge success. Today's profit will amaze you. Good morning!
8. Good morning beloved!!
As you place your total trust in god to guide and direct you in all your doings. May you experience a net breaking success in jesus name. Have a fruitful day.
9. Nay you record the kind of success you've never recorded all your lifetime as you journey into today's tasks. I pray as you wake and go out today, may your break bounds and walls on the way to achieving today's success. Good morning dearest friend.
10. You are rising from your bed this morning with perfect healing that will usher you into your years of divine health in jesus's name. Amen. Good morning!
11. Good morning, the grace of our lord is sufficient for you today and forever. I wish you a day filled with grace and achievements. God bless!
12. Grace that erases disgrace, favor that disappoints failure, blessings that would look like lies are the things the almighty has arranged for you today and the remaining part of the week. You are not permitted to experience disappointment dear, its nit in your DNA.
13. As our lord jesus grew in wisdom and stature all the days of his life while he was on earth, may you experience such favourable growth as you wake up today. Amen. Good Morning!
14. Receive all the ideas and guide needed to have a seamless day, may you do the right things at the right time. May you be at the right place(s) at the right time. You're waking to multiple impossibilities. Amen. Good morning!
15. I pray for you, you will never work or walk in confusion. You receive answers to all challenging questions. Today you will not face frustration of any sort. You're favoured and you have the insight of god, so achieve everything you outlined today. Good morning!
16. Good morning, indeed there is absolutely nothing good that can be achieved without wisdom, be it little or large success. This is me taking this time to pray for you my friend, that you achieve all you need to achieve in life. You will not be confused anymore, cos you have idea of the right thing to do at the right time.
17. I pray for you this morning, that you will abound in abundance and plenty. May your divine store of goodness never be empty. May your cup of gladness never run dry. Contentment and satisfaction is all yours today. Amen!
18. Because the cattles on a thousand hills are of the lord and he has promised wealth of the heathen and treasures in secret places. I pray you shall have an insurmountable wealth that will make the wirld marvel amen. Good morning darling.
19. Where men has been cast down, you shall be lifted up, where others has been rejected you shall be accepted, where others failed you wll go there and succeed. Your strength will not fail you, it will increase from glory to glory.
20. All the strength, encouragement and tools you need to go through today successfully is made available unto you in jesus name. Good morning!
21. Hey pretty, I've been watching the sunrise and feeling it's warmth, but all I can see is your face, your beautiful smile and your warmth, because you are my sunshine.
22. I need two things right now; your beautiful smile and your hug filled with warmth. Good morning beautiful!
23. Open your eyes and gift the day with your beauty and radiance. Good morning love!
24. Sending you lots of love and kisses to keep me in your mind and keep you smiling all morning and all day! XOXO!!!
25. A new day is here, beautiful and golden, it just needs you, my sleeping beauty to open your eyes to be perfect…
26. You are a lovely dream, a fantasy I would love to wake up to every morning because you are my dream!
27. I miss watching you flutter your eyes as you are coming awake and your sleepy face when you open your eyes first thing in the morning! I miss you!! Good morning my love!
28. Good morning Sunshine! Fill the day with your warmth, your glow and beauty and paint my morning with your smile.
29. I would love nothing more right now than to savor the sight of you glowing under the golden and beaming radiance of the sunrise…
30. I know I'm too far away, but when you feel the warmth of the morning sun on your face, know that's me giving you a morning hug.
Recommended: Best Birthday Gifts for Your Girlfriend: 10 Most Romantic
Good morning prayers and messages for loved Friends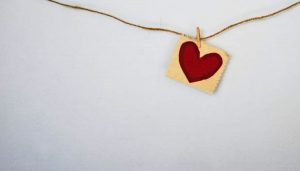 1. As you wake up today, I pray for good health. People will look for you today to favour you. People of substance, worth, influence and riches would find favour in you. Your finances, your family and everything that has to do with you will be filled with the glory of the lord. No disappointment for you today. Good morning!
2. The biggest mistake the devil made today was to make you wake up from sleep thus morning, even though he cant touch the a hair amongst your hairs. Helpers from east, west, north, and south will locate you for favour this morning. The lord guide you through all your activities today. Congratulations, its another day if fulfillment dear friend.
3. I thank god because he has given you the privileged to he a sheep in his flock and because he's the great shepard, he won't lead you astray. I trust that all your needs are met and all your wants are taken care of. May the name if the lord ve forever praised through your life. Amen. Good morning
4. May you vr connected to god if all things and may he provide you with all you will ever need in life. You will not face disappointment today and the whole if your the week. Amen, good morning.
5. Everyday is a beautiful day to love, cherish and admire you. But the love if god is the best for you. May the lord send his angels to guard you against every evil omen. You will not fail, you will not loose in any way because the you have the life of god. Good morning!
6. Good morning, may every door that would lead to your success be unlocked fir you today. May the lord protect you every where that you go, light continually be upon your feet and a guide to your path. Keep shining
7. I pray the lord be in your side as you fight every obstacles. Push your way with grace! May you hold your peace and may he defend you when you are unable to speak.You won't be a victim of casualty. Best if the morning
8. Good morning dear, I wish that all your unanswered prayers be answered today. I wish that god enlightens your life with love and blessings as he showers the little countless drops of rain kn you. People will marvel at the wondrous things the lord will do for you this morning and the remaining part if the year.
9. Hey! You've been singled out if 7+ billion people on planet earth today, you shall see the light of love throughout this day. May today be a special day for you, increase on everything that pertains to you. Good morning!
10. I woke up with a smile on my face, because knowing you a friend as you makes the world a better place for me. So I wish you my dear friend that in all things nay your soul prosper, your business and endeavours as well. You're waking to see this message accompanied with testimonies and prove that the lord is indeed with you. Good morning dearest friend.
RECOMMENDED: Best countries to visit in Africa
Good morning prayers for your Boyfriend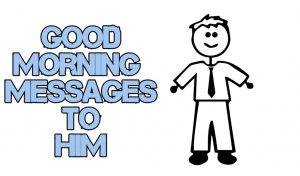 1. Hey handsome, have I ever told you that your smile is charming, don't forget to wear it today…that's all you need to conquer today! Good morning.
2. I know I saw you just yesterday, but I can't wait to see you again today! Good morning love!
3. Seeing you wake up every morning with your sleepy face is all the coffee I need for today. Good morning!
4. I'm sending this not just to say good morning, but to let you know that I love you! Have a lovely morning.
5. Slept in your arms, woke up to the rhythm of your heart beat and I couldn't help but smile at the symphony. Good morning my love.
6. I don't care about the distance, because I can feel you are here with me in my heart and that's everything…Have a bright and shiny morning.
7. Your love amazes me, your belief in me makes me feel like I can conquer anything and that's why I can't love you any less. Good morning and do have an amazing day
8. Memories of our love and time together makes me beam with smiles every morning! Have a lovely day My love.
9. Hey love, I go to bed with you on my mind and dream of your arms around me, but it's not the same as having you here, can't wait to be in your arms again. Good morning.
10. Thank you for absolutely everything and for loving me unconditionally. I love you. Have an awesome day.
Also see: Causes, Effects and Solutions to Low self-esteem
Good morning messages for Mum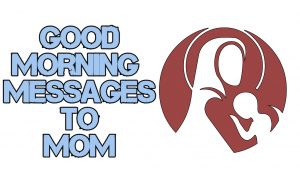 1. Hey Mum, thank you for being my rock and always standing by me! Here's to a morning as beautiful as you!
2. As you open your eyes to the new day, may you behold blessings all morning and all through the day!
3. Momma, my own sweet Mum, ever smiling and beautiful! May your smile never leave your face this morning and the rest of today!! Good morning Mum!!!
4. I miss your warm morning hugs, your sweet smile and delicious breakfast made by Momma. Good morning Mum.
5. Thank you Mum for the unconditional care and unflinching love! You're a delight. Have a great morning!
6. May your morning be beautiful, sweet and lovely and warm as your love. Good morning Mummy!
7. There's no love like that of a Mum, so pure, unconditional and irreplaceable! You're a jewel mum. Good morning!
8. Hey Mum, wishing you a lovely morning filled with love, light and laughter and may your day be fulfilled!
9. To everyone else, you are a mother, but to me you are the world and no one can take your place in my heart. Here's to a beautiful day!
10. You take care of me even from afar, pray for me more than I can count, believe in me even when I don't and love without looking back. I just want to say thank you Mum. God bless you now and always and have a beautiful morning.
Recommended: Signs that shows you have a very high self-esteem
Good morning messages for Dad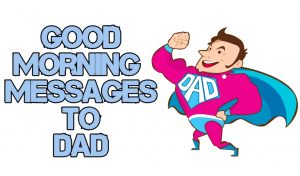 1. Have I told you that I love you this morning. I love you Daddy! Here's to an amazing morning!
2. I don't say this enough, You are awesome and you rock Dad, thanks for all your love, care and support. Good morning!
3. May your day be great, fulfilled and as amazing as you are. Good morning Daddy!
4. Hey Daddy, I want you to smile a lot this morning and the rest of the day because you are my Hero and Champ.
5. I miss your early morning go get them talks. I wanted to let you know that I am going to get them again today. Have a lovely morning Dad!
6. Good morning Daddy, wishing you a fulfilling, delightful and stress free day.
7. Morning Dad, I just wanted to let you know that you will always be my first love and you will forever my hero!
8. I am so lucky that you are my Father, you have a special place in my heart and I will always love you. Good morning.
9. Good morning Dad, I remember when I was, little and I wanted to wear your shoes, and now that I'm grown. I realized that you wore them with so much love and strength.
10. You've thought me so many lessons Dad. This is another day, for me to live and be your lessons. Good morning!
Also see: Most interesting movies every lawyer should see
Good morning messages for a sister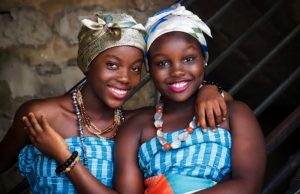 1. Hey Sis, just want to wish you a lovely morning filled with smiles, warmth and lots of love.
2. I can't say I have the answers to all your problems, but I'll always be here holding your hands. Good morning Sis
3. I know I am not perfect, but I'm thankful for all your love, reassurances and hugs. I miss you. Have a great day!
4. Thanks for always looking out for me, for holding my hands even when I push yours away. Have a beautiful day.
5. May your morning and day be as bright and beautiful as you are! Good morning dear Sister.
6. Whenever you need me, just close your eyes and whisper to me in your heart and I will be there just like old times. Good morning lil' Sis
7. A sister's love is forever… evergreen, it doesn't promise much, but it promises to be there always. Have a beautiful morning Sis
8. A sister is a first friend and a second mum… always there to hold your hands. You're a gem Sis! Good morning!!
9. You've got this Sister! Your day will be so amazing! Sending you lots of love this morning!
10. May all you touch and do this morning and the rest of today bring you so much joy and laughter.
Also see: How to start a successful business with very low capital
Don't over look the power of sincere good morning prayer / messages. It may be what a person needs to cheer up, get inspired, or brighten up his/her day.
People go through different challenges, and a little act of kindness, love and message would go a long way to boost their joy for the rest of the day or even week.
I'm sure you found suitable good morning prayer/messages for your loved ones and friends, feel free to share. I trust you had fun, and they brightened your day as well.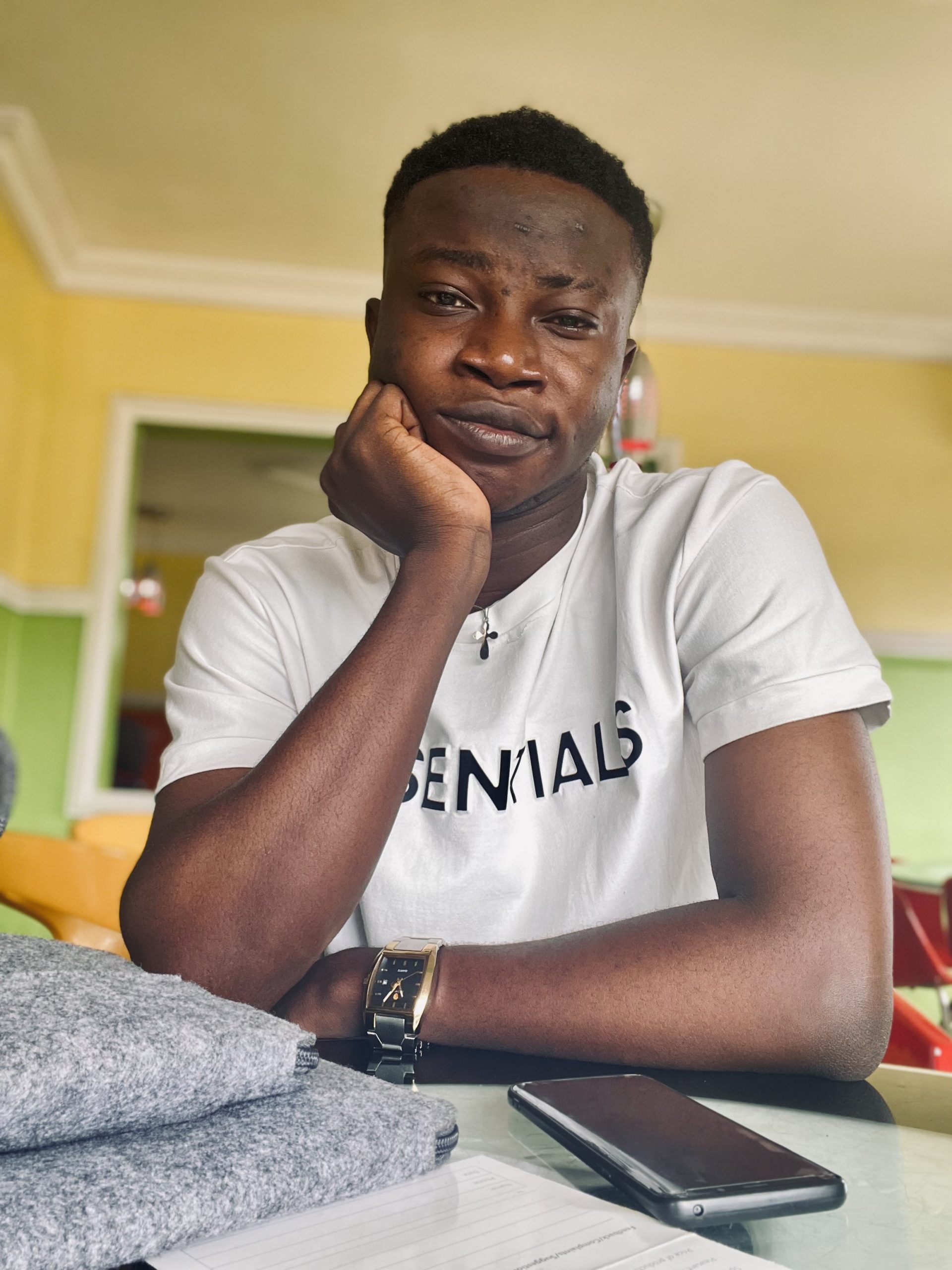 Edeh Samuel Chukwuemeka ACMC, is a Law Student and a Certified Mediator/Conciliator in Nigeria. He is also a Developer with knowledge in HTML, CSS, JS, PHP and React Native. Samuel is bent on changing the legal profession by building Web and Mobile Apps that will make legal research a lot easier.