Most handsome musicians in Nigeria: Numerous styles of folk music are associated with the numerous ethnic groups in the country, each with its own techniques, instruments, and songs, making up the majority of Nigeria's popular and folk music. Despite the discovery of bronze carvings depicting musicians and their instruments from the 16th and 17th centuries, little is known about the country's music history prior to European contact. Indigenous, Apala, Ogene, Fuji, Jùj, Afrobeat, Afrobeats, Igbo Highlife, Afro-juju, Waka, Igbo rap, Gospel, and Yo-pop are the nation's most internationally recognized genres.
Although there are over 250 ethnic groups in Nigeria, the Igbo, Hausa, and Yoruba are the largest. Nigerian and African traditional music almost always serves a purpose; to put it another way, it is done to commemorate a ritual, like a wedding or funeral, not to achieve artistic goals. Despite the fact that some Nigerians, particularly children and the elderly, play instruments for fun, solo performances are uncommon. Music has a strong connection to agriculture, so there are rules about what instruments can be played at different times during the planting season.
Since 2018, Afrobeats has enjoyed worldwide success. This is largely due to the work of Nigerian artists. Nigerian Afrobeats is the American genre with the fastest growth rate, as reported by Billboard Magazine. "Afrobeats is the new pop," declared Afrobeats star CKay. The names on this list were chosen based on recent photos posted to their various official social media accounts, so they are not biased. Not only have they wowed audiences with their beautiful looks and charming personalities, but also with their soothing music.
Recommended: Most Dangerous Sports In The World 2023
Top 10 Hottest/Most Handsome Musicians in Nigeria
The most handsome musicians in Nigeria are as follows:
1. Omah Lay: Omah Lay is a Nigerian singer, songwriter, and music producer who specializes in Afrobeats and R&B. During his teenage years, he began his career in music as a rapper in a group known as "Lil Prinz." His stage name is Omah Lay, despite the fact that his real name is Stanley Omah Didia. In order to become focused, committed, and dedicated to making music that everyone would love, he had to disconnect from his friends, social media, and any other forms of distraction in his quest for success. Omah Lay is known to have a net worth of $400, 000.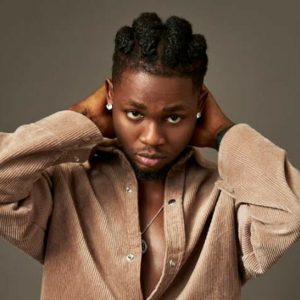 In his recent photos, singer Omah Lay appears to be good looking, as evidenced by the money at work. Therefore he has been placed as number one in our list.
Also see: Best Canadian Rappers 2023
2. Davido: Davido is an American-Nigerian performer, songwriter, and singer. David Adedeji Adeleke is his real name, and he is the son of Dr. Adedeji Adeleke, a billionaire businessman from Nigeria.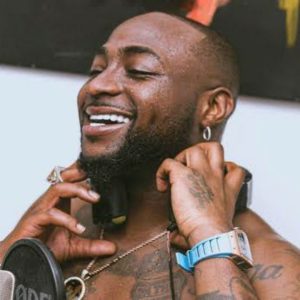 He considers himself to be the wealthiest African artist and has the most Instagram followers of any African artist. He was born in Atlanta, Georgia. He became famous after releasing the hit song "Back when" in 2011. Davido boasts a networth of between $3–4 million dollars and his recent photos, where he is seen in a monochromic maroon shirt, pants and jackets and rounding the look up with Oxford shoes and Gucci pants, he has been placed as number two on our list.
3. Skiibii Mayana: Skiibii Mayana, or Skiibii for short, is a well-known Nigerian singer and songwriter from Lagos State. He was born on July 5, 1992, and he is known by his real name, Abbey Elias. He enjoys listening to R&B and Afro-pop music. He once pulled a stunt by pretending to die in order to get attention and fame.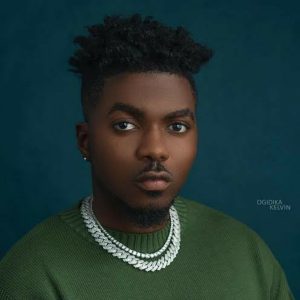 His networth is about $900,000–$1million. Appearing before fans Skiibii Mayana appeared in expensive clothes and shoes when he spoke up about the rumour of his death to cool FM. He also uses nice soaps and creams to advance his good looks.
Also see: Fastest Rappers in the World (With Pictures)
4. Lil Kesh: Although he performs under the stage name Lil Kesh, his real name is Keshinro Ololade. He was born March 14, 1995. Additionally, he is 26 years old now. He is a rapper, songwriter, and singer. His primary musical styles include Afrobeat, hip hop, Afro-pop, and a variety of other subgenres. He has signed with the record label YBNL. He has received numerous award nominations.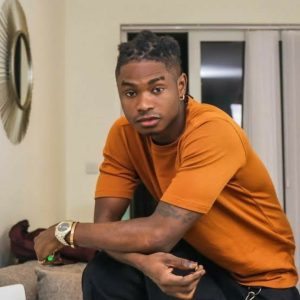 In contrast, Lil Kesh is one of the music industry's most appealing performers. His networth is between $900,000–$1 million. Lil Kesh is a handsome musician who, in his recent photos, flaunts a fresh Look In Agbada.
5. Kiss Daniel: In the Nigerian music industry, Oluwatobiloba Daniel, better known by his stage name Kizz Daniel, is a well-known and entertaining musician. He is currently 26 years old. He has also put out a lot of great hit songs, which has made him a hero in the music industry.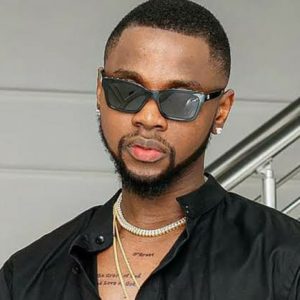 Additionally, Kizz Daniel is a stunning young man. Kiss Daniel has a networth that is estimated to be at $1 million. Kiss Daniel is a rich musician and together with the financial security his money has given him he looks very good in casual clothes.
Also see: Best Payment Gateway For International Transactions 2023
6. Wizkid: Nigerian singer and songwriter Wizkid, also known as Big Wiz, Machala, or Starboy, is a Grammy-winning superstar. He ranks among the world's most influential artists. Born in Surulere, Lagos, he became famous for his lead single from his debut studio album, "Superstar," "Holla at your boy." Since entering the music industry, Wizkid has gained worldwide recognition for his accomplishments.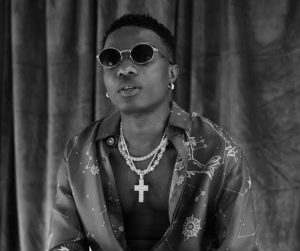 He has won more BET Awards, MOBO Awards, and other awards than any other African artist. Within a week of its release in 2020, his album "Made in Lagos" set several African streaming records. Wizkids networth is about $4 million. Wizkid prefers to appear in a monochromatic look, sporting different outfits that don't really match but due to his popularity, the masses tend to follow his path.
7. Tekno: Alhaji Tekno or Big Tek are common nicknames for Nigerian singer and songwriter Augustine Miles Kelechi. Slim Daddy, also known as Big Boy of Africa, is a hip-hop and Afrobeats producer, performer, and singer. He is from Ebonyi state in Nigeria, but he was born in Bauchi state.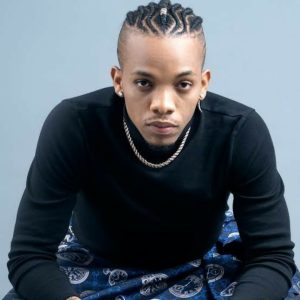 He currently lives in the United States. His networth is currently $1.5 million. In his recent photos on social media, he looks spotless. Though he has a bushy hair, he has a sexy body that attracts women to him.
Also see: Most Socialist Countries In The World 2023
8. Fireboy: Fireboy DML is a YBNL signee from Ogun state, Nigeria. His real name is Adedamola Adefolahan. He sings and writes in the Afro-life, R&B, and Afro-pop genres. Throughout his time at university, he discovered his singing talent and fell in love with music. His networth is about $1 million.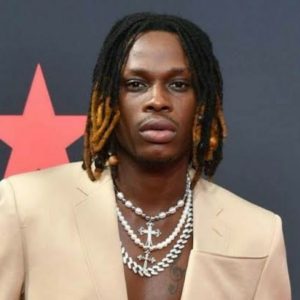 Fireboy puts on different outfits all the time and looks good on them, but as of recent he is seen in a victorian top by Bazzeann paired with graphic leather pants by Ade Doja. He also looks very good on bald head.
9. Flavour: Nigerian singer, multi-instrumentalist, and songwriter Flavour N'abania (or simply Flavour), whose real name is Chinedu Okoli, hails from Enugu State. He is a skilled guitarist, piano, and drums player as well as an Igbo highlife and gospel singer. His ability to sing fluently in the Igbo language, particularly in the highlife genre, has earned him a lot of attention.
His networth is about $28 million. Flavour is a handsome musician with six packs that make women fall for him. He is also fond of wearing black jean shirt and trousers and opening his chest.
Recommended: Most Popular Sports in the World
10. Iyanya: Iyanya aka Iyanya Onoyom Mbuk is one of Nigeria's top ten most handsome musicians in 2023. He is a recording artist and pop singer. In 2008, he launched his music career. After winning the first season of Project Fame West Africa, he became famous, and his most well-known song is "Kukere." Made Men Music Group was co-founded by him and Ubi Franklin in 2011.
Though Iyanya always covers himself up, he is known to always put on tight fitting clothing that displays his attractive muscles, and coupled with his handsome face, he is one of the most handsome Nigerian musicians.
International recognition for Nigerian musicians is growing. Grammy nominations have been presented to artists like King Sunny Ade, Femi Kuti, and Seun Kuti in the past. In 2020, Burna Boy's African Giant was up for Best World Music Album at the Grammy Awards. The following year, he won a Grammy for Best Global Music Album for Twice as Tall. In 2021, Made in Lagos by Wizkid was up for a nomination in the same category. Additionally, Wizkids' Essence featuring Tems was up for Best Global Music Performance.
Further global exposure has resulted from Afrobeats artists collaborating with the biggest music stars in the world. Beyoncé, an American pop star, enlisted the help of numerous Nigerian stars in 2019, including Burna Boy and Wizkid. At the 2021 Grammy Awards, her "Brown Skin Girl" video won Best Music Video. The album Mother Nature (2021) by Angélique Kidjo, which featured numerous Nigerian stars, was up for the Best Global Music Album award.
The MTV Europe Music Awards introduced a Best African Act category in 2005 as a result of Nigerian Afrobeats' success, and the BET Awards introduced a Best International Act category in 2011: category for Africa, and, of course all of them are all  Handsome. Follow this space for more of such content!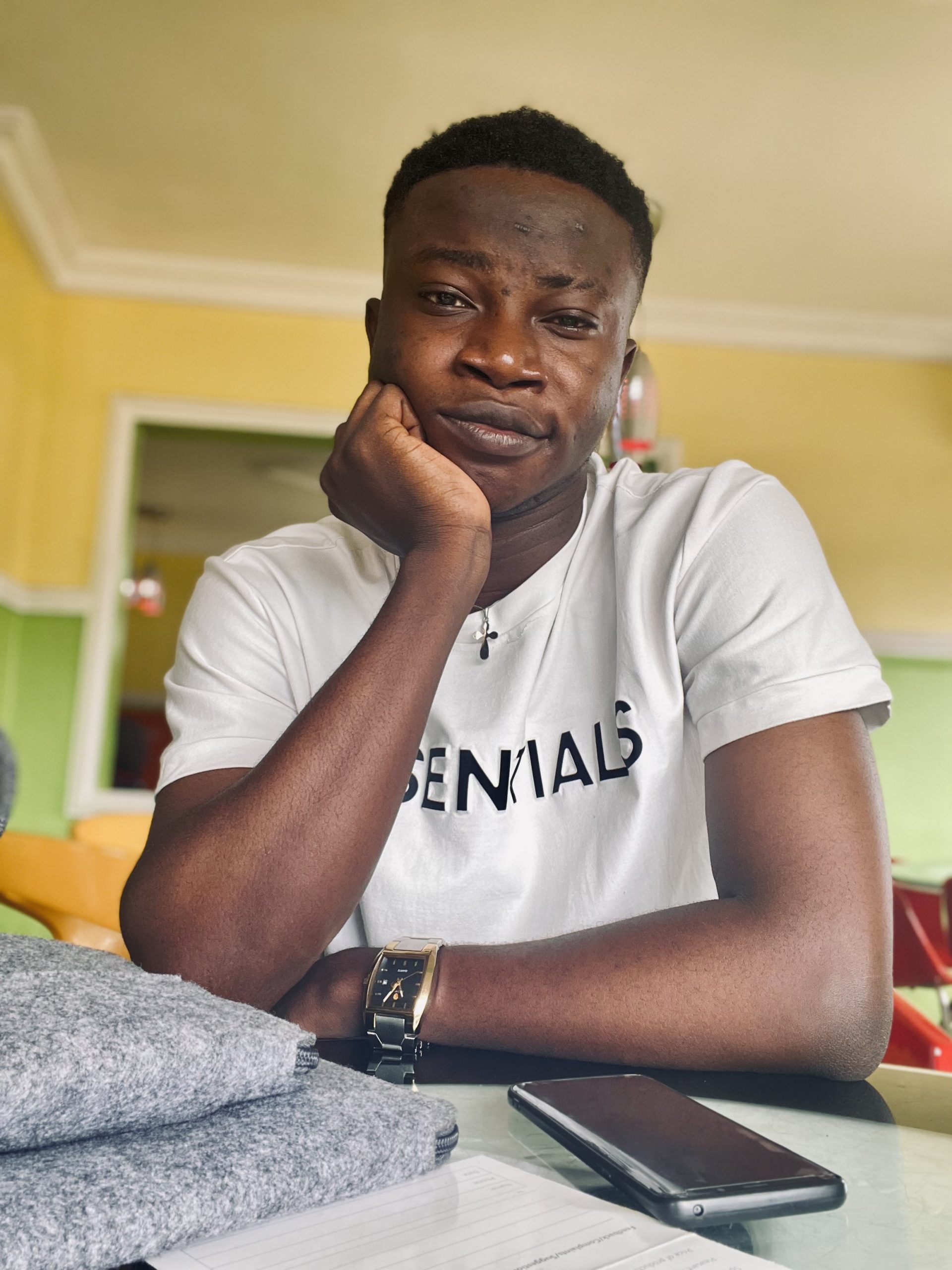 Edeh Samuel Chukwuemeka ACMC, is a Law Student and a Certified Mediator/Conciliator in Nigeria. He is also a Developer with knowledge in HTML, CSS, JS, PHP and React Native. Samuel is bent on changing the legal profession by building Web and Mobile Apps that will make legal research a lot easier.