How to Learn And Master The Piano: Learning to play the piano can lead to a world of musical opportunities and is a rewarding and exciting experience. However, a lot of individuals find learning to play the piano to be overwhelming and challenging, particularly if they have no prior experience with the instrument.
We'll provide you with some useful information and advice in this article so you may learn the piano and become an expert. This article will walk you through the foundations of playing the piano, from choosing the suitable instrument to establishing proper posture and hand positioning. We'll also go over some of the fundamental methods and exercises that you can use to hone your abilities.
This article will offer you insightful tips and useful guidance on how to develop your playing and advance your piano abilities, whether you are a beginner or an advanced pianist. So continue reading if you're prepared to start a musical journey and master the piano.
Recommended: Problems Facing Bangladesh and Solutions
How to Learn And Master The Piano
1. Getting started with piano: Getting started with the piano is an important first step in learning and mastering the instrument. You'll need to invest in a good-quality keyboard or acoustic piano and make sure it's set up correctly for your posture and hand positioning. Proper posture and hand positioning are essential to playing efficiently and avoiding injury.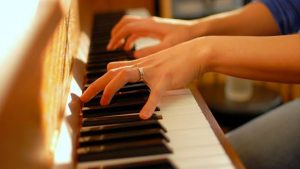 It's also important to learn the basics of music theory, such as reading sheet music, understanding note values, and identifying basic chords. This foundation will allow you to play simple songs and begin to develop your skills.As a beginner, it's crucial to start with easy pieces and gradually work your way up to more challenging music. You should also set specific goals and create a practice schedule to help you stay motivated and make progress. With dedication and regular practice, you can become a skilled pianist and enjoy playing beautiful music for years to come.
2. Learning basic music theory: Learning basic music theory is a crucial step in mastering the keyboard. By understanding the fundamental principles of music, such as scales, chords, and rhythm, you can better comprehend how music is structured and create your compositions.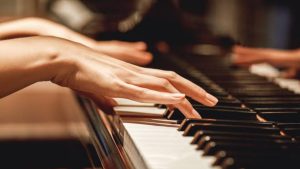 With a solid foundation in music theory, you can read sheet music and play more complex pieces with ease. It can also help you improvise and compose your music, giving you the creative freedom to express yourself musically. Understanding the keyboard's layout, recognizing the notes on the staff, and learning the fundamental chord progressions are some crucial topics to concentrate on when learning music theory for the keyboard. You may develop your keyboard skills quickly and become a more certain and skilled musician with constant practice and a willingness to learn.
Also read: How To Know If A Person Is Telling The Truth: Top 10 Signs
3. Practice effectively: The secret to learning and mastering the keyboard is to practice effectively. To do this, start by establishing specific objectives and breaking them down into manageable tasks. Practice frequently, preferably at the same time every day, and concentrate on your weakest areas.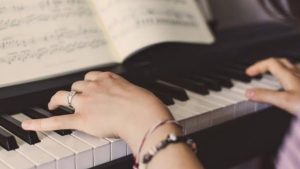 Take breaks to stay focused and avoid getting tired. To increase precision and speed, use purposeful practice strategies like repetition and feedback. To make studying exciting and challenging, seek out resources and advice from experts and play around with different musical genres. To become proficient, keep in mind that focused practice over time is the key.
4. Improving your finger dexterity and speed: Improving your finger dexterity and speed is crucial to mastering the piano. Regular practice exercises like scales, arpeggios and Hanon exercises can help improve finger independence and speed.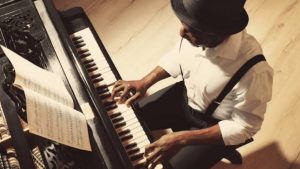 Incorporating finger-strengthening tools like grip strengtheners can also be useful. Additionally, proper hand positioning and posture are essential to prevent injuries and facilitate optimal playing technique. Consistent practice and gradually increasing speed and difficulty can further enhance finger dexterity and speed. Overall, regular practice and attention to proper technique can significantly improve finger dexterity and speed and facilitate piano mastery
See also: Top Law Firms and Best Lawyers In South Africa in 2023
5. Playing with expression and emotion: Playing with expression and emotion is a vital aspect of learning and mastering piano. It involves infusing feelings and emotions into music to create a dynamic and captivating performance. By using various techniques such as dynamics, phrasing, and articulation, pianists can convey different moods and emotions in their playing.To master expression and emotion, one should practice with intention and attention to detail.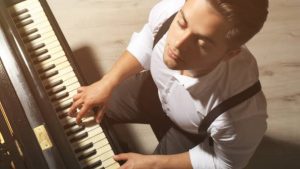 This includes listening to recordings of professional pianists and experimenting with different techniques. Additionally, learning music theory can also aid in expressing emotions through piano playing.Playing with expression and emotion can elevate a pianist's performance from being technically proficient to be emotionally impactful. It allows for a deeper connection between the pianist, the audience, and the music
6. Learning different styles of piano music: Learning different styles of piano music is a great way to expand your skills and master the piano. By studying different genres such as classical, jazz, blues, pop, and rock, you can improve your technique, musicality, and creativity. Each style has its unique characteristics, rhythms, chord progressions, and improvisational techniques that can challenge and inspire you.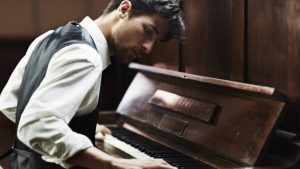 You can start by listening to recordings, studying scores, and watching performances of your favorite artists in each style. Then, try to play and interpret the pieces yourself, experiment with different techniques, and practice regularly. Learning different styles of piano music can broaden your musical horizons, boost your confidence, and enhance your enjoyment of playing the piano.
Recommended: Advantages And Disadvantages Of Autocracy
7. Developing aural skills: Developing aural skills is crucial for learning and mastering the piano. Aural skills involve the ability to recognize and understand musical elements such as melody, harmony, rhythm, and timbre by ear. To improve aural skills, a student can practice listening to various types of music, playing by ear, and transcribing music.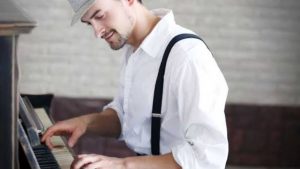 Additionally, taking ear training exercises and playing with other musicians can help develop aural skills. Through consistent practice and dedication, a pianist can train their ears to better understand the music they are playing, ultimately leading to a more confident and expressive performance.
8. Sight Reading: Sight-reading is the ability to read and play music on the piano at first sight without prior preparation. It is a crucial skill for any pianist as it allows them to quickly learn new pieces and perform with ease. To develop the sight-reading ability, one should practice regularly by reading through various pieces of music at different difficulty levels.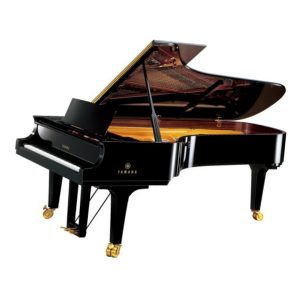 Focus on playing accurately and keeping a steady rhythm. Start with simple pieces and gradually progress to more challenging ones. It is also helpful to analyze the music beforehand to understand its structure and musical patterns. With consistent practice, sight-reading can be mastered and greatly enhance piano playing skills.
Also see: Most Difficult Languages In The World To Learn: Top 11 Hardest
9. Memorization: Memorization is a vital technique for learning and mastering piano playing. It involves committing music pieces to memory, which helps pianists play with more accuracy, fluency, and expression. Memorization is achieved by repeating a piece of music until it is ingrained in the pianist's memory.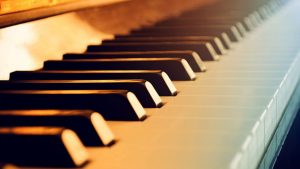 The process can be facilitated by breaking the piece into small sections and practicing each section until it is memorized. Mnemonic devices, such as visualizing the music or creating mental associations, can also aid in memorization. Regular practice and repetition are crucial for retaining memorized music pieces. By mastering the technique of memorization, pianists can perform with confidence and without relying on sheet music.
10. Performing: Performing is an essential component of learning and mastering piano. It provides an opportunity to apply and showcase skills acquired during practice. Performing in front of an audience helps to develop confidence, stage presence, and musical expression.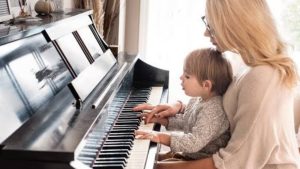 It also exposes the pianist to feedback and constructive criticism, which can be used to refine their technique and interpretation. Consistent performing enhances musicianship, instills discipline, and builds a repertoire of pieces. It is advisable to perform regularly, whether in front of a teacher, peers, or an audience, to refine one's skills and build self-assurance. Ultimately, performing allows the pianist to share their passion for music with others.
See also: Best Zoos In The World 2023 : Top 10 Biggest
Conclusion.
In summary, learning and mastering the piano requires dedication, discipline, and passion. Consistent practice, proper technique, exposure to diverse musical styles, and performance regularly are essential components of the learning process. By following these steps, one can develop the skills and confidence needed to become a proficient pianist and share their love of music with others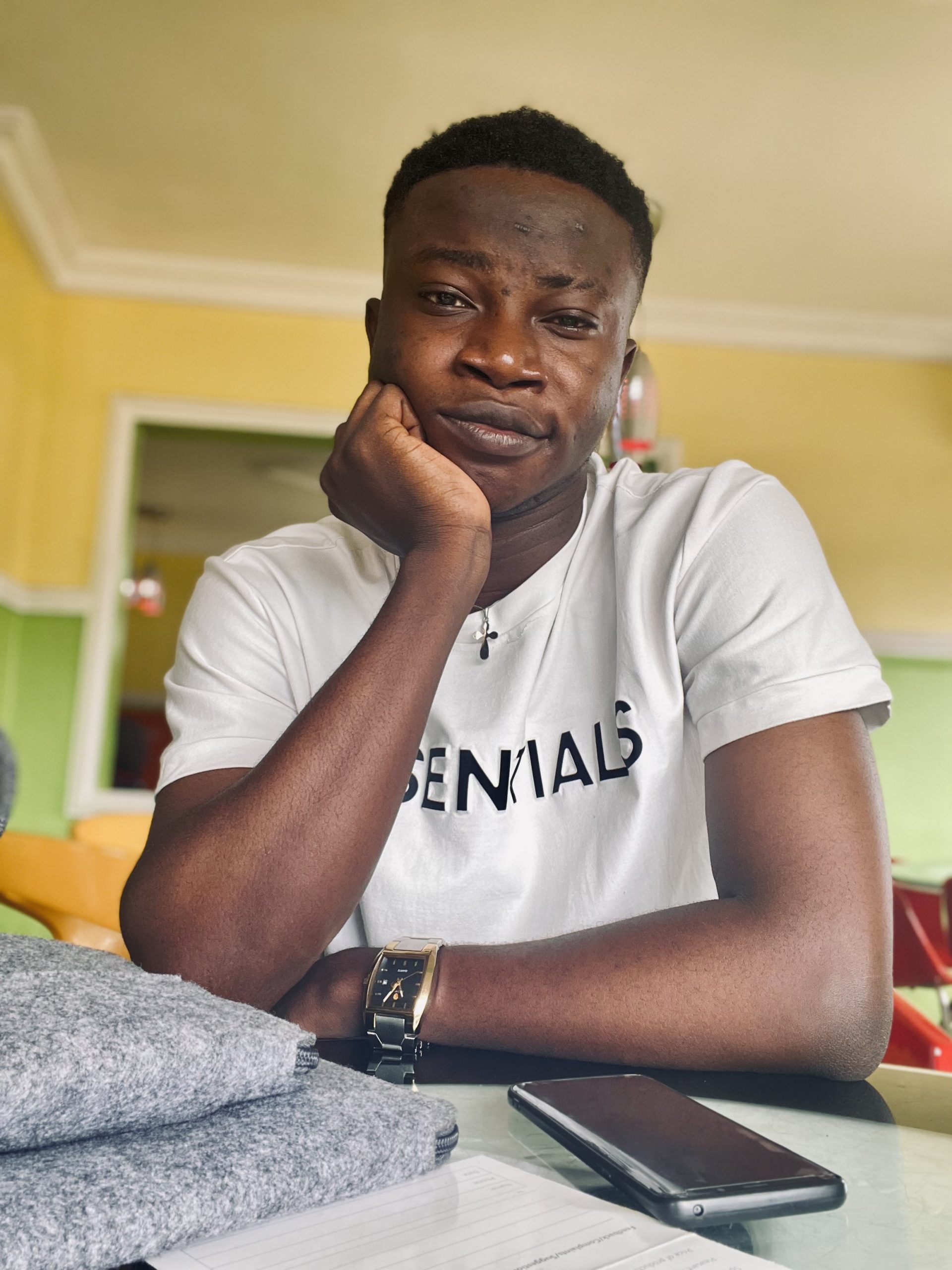 Edeh Samuel Chukwuemeka ACMC, is a Law Student and a Certified Mediator/Conciliator in Nigeria. He is also a Developer with knowledge in HTML, CSS, JS, PHP and React Native. Samuel is bent on changing the legal profession by building Web and Mobile Apps that will make legal research a lot easier.