How To Write a Cover Letter: A CV and Cover letter are two essentials for every Job application as they are the first things which an employer will consider in giving you a job. Thus, you have to get it right if you are to land your dream job and you can only get it right by drafting a perfect CV and Cover letter tailored for your Job Application, but how can you draft a perfect CV and Cover letter?
Often times people get to pay professionals to draft their CV or Cover letter, but it's best that you draft it yourself as no one can communicate your personal strength and story like you and one way to draft it yourself is by learning how to draft a perfect CV or Cover letter, and trust me learning how to do these isn't hard. In my previous Article, I discussed how to Draft a CV, now let me consider and teach you how to draft a Cover letter.
Recommended: Differences Between Note Taking and Note Making
What Is A Cover Letter?
A Cover letter is an application letter sent alongside a CV when applying for a Job and other related opportunities. This Cover letter gives a brief introduction about yourself and gives you the opportunity to highlight your skills and show an employer why you are best suited for the position that you are applying for.
A Cover letter is usually used to indicate your interest in a Job and furnish such interest with a direct application for the job; highlighting your personal life, details, skills, professional experience and additional information which makes you an ideal candidate for the position in which you are applying for.
This is what a Cover letter means in a nutshell and trust me drafting a Cover letter isn't a difficult task, you just need to understand the format for doing so and filling your details in this format and you're good to go. So therefore let's examine this format of a Cover letter.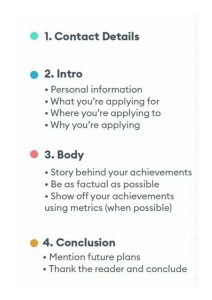 Recommended: How to Improve Your Understanding Skill/Ability
Things To Think About Before You Write A Cover Letter
Before you draft a cover letter, take the following into account:
Consider your previous experiences and how you can explain them to a prospective employer. What abilities, skills, or accomplishments do you like the organization to be aware of?
Consider how you discovered the employment opportunity. Write down the name and position of the contact if it is a personal one. If the position was advertised or posted on a job board, record where and when you saw it as well as any particular instructions included in the job description.
Consider why you were drawn to the business you are writing to. If you're not sure whether you concur with the company's objective and vision, do some research.
Recommended: Best SEO Companies in the World
How To Write A Professional Cover Letter For Internship And Job Interview
A Cover letter comprises of the following:
1. Header: Every Cover letter begins with a Header which contains your Name, contact details and date. By contact details  I mean your Home address, email address and phone number.
Your header is the first step to drafting a good Cover letter and it is very easy to draft, all you need to do is to fill in your Name, Home address, email address, phone number and date of application in any Cover letter format of your choice.
Here is a sample of the Header of a Cover Letter: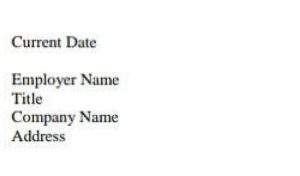 Recommended: How to become a better version of yourself
2. Recipient Details: Just below the header of your Cover letter which contains your personal Details, you are to include the details of your recipient. These details of a Recipient are as follows:
The Name of Employer, Title of the Employer, Name of Company and address of Company.
Most at times, you may just include the title of the employer, company's name and address, rather than inserting the name of the employer which depending on the specifications of the application may not appear professional.
Below is a sample of the format of a Recipient detail and how it should be arranged:
3. Salutation: Just below the Recipient details, a Salutation follows suit. This Salutation in a Cover letter is formally addressed as "Dear Sir or Dear Ma or Dear + title of the person which it's being addressed to, e.g Dear Manager"
After your Salutation in any of the manner above, you are to include the title of your Cover letter. For instance: An Application for Internship, Job application, et cetera.
Here is an illustration of how a Salutation and title should be:

Also see: Advantages and Disadvantages of Being an Entrepreneur
4. Introduction: The Introduction is the beginning of your Cover letter proper. It is also known as the opening statement as it is the first statement on your cover letter and it gives a brief introduction about you, the position which you are applying for, your interest in this position, how you heard about the job opportunity, and your main qualification which makes you fit for this position. This opening statement always leaves an impression on your employer so you have got to get it right.
Also see: Differences between a CV and Resume
5. Paragraph 2 – Why You Would Be a Great Fit for the Position:  Choose one or two specific instances that demonstrate why you're a wonderful fit for the position to sell yourself and your experience. What tasks did you perform at a prior employer that were relevant? What past expertise of yours will assist this business development? Humbly explain your qualifications while yet demonstrating your value to the team. Which of your past initiatives might be useful to the new business?
Recommended: Differences Between Keyboard And Piano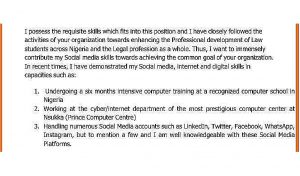 6. Paragraph 3 – Reasons the Company Is a Great Fit for You: While you must be a good match for the position, it's as important that you're a good fit for the organization.
Show that you are committed to advancing your career at this new firm in the third paragraph. Write about the aspects of the business that impress and inspire you.
7. Closing Paragraph: The closing Paragraph is your third paragraph of your Cover letter. In this Paragraph you are to state another key achievements, skill and how this meets up with the job description you are applying for.
In this Paragraph, you may also recap, reiterate your interest in the job role and your desire to be granted an interview to adumbrate on the contents of your CV and Cover Letter.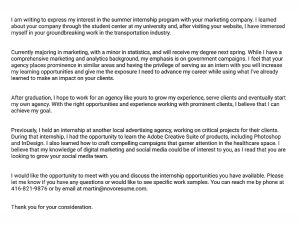 Also see: Best Science Courses To Study in the University 2022
8. A Powerful Finish and Sign Off: A solid conclusion is crucial. Tell them you're eager to learn more about the new role and that you're willing to chat with them whenever they'd like by being upfront about your excitement. Your phone number and email address must be included.
Finally, but most definitely not least, express your gratitude for their concern and time. When choosing a sign-off, opt for a phrase that sounds professional and genuine.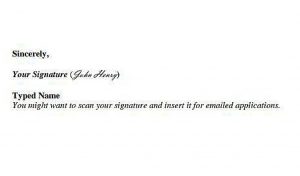 That's all for drafting a Cover Letter. Easy isn't it? But honestly it may not be easy if you don't avoid some common mistakes in drafting a Cover letter and apply some tips which will make your cover letter great.
Recommended: Advantages and Disadvantages Of a Nuclear Family
Tips On Writing a Great Cover Letter
a. Keep it simple. It is highly important to keep your Cover letter succinct, Simple and professionally looking. The only time your cover letter shouldn't be simple and short is when you are given a Word limit or an Application specification to that effect. Every other day your Cover letter should be straightforward, simple and short.
b. Have a great opening statement as it captures the mind of the employer and makes a good first impression on what you have to offer the Company.
c. Always remember to show how your skills, experience and accomplishments are essential to the job description you are applying for, how it will help impact the company and why you are the best candidate to impact the company through that position given your established pedigree in that regards and your strong desire for the success of the Company.
d. While writing your Cover letter show enthusiasm. This will help produce a Compelling letter which will land you your desired Job.
e. Use a different Cover letter for every job application. Your Cover letter must not be repeated, it should be exclusively tailored toward the particular job and company you are applying to.
f. Customize your Cover letter header in the same format as your CV.
Recommended: How to Become a Better Singer
Common Mistakes To Avoid In Drafting A Cover Letter
a. Avoid Grammatical errors and blunders. So therefore you must edit and proofread your Cover letter before you send.
b. Do not be Vague. You should be specific in the details you're filling in your Cover letter.
c. Don't go extreme with your details and speak with much flattery. You're to keep your Cover letter simple, matured and Professional.
d. Don't try to be funny or rhyme in your Cover letter, it doesn't always turn out well.
e. Don't send in a generic Cover letter, meaning that you have a Cover letter which you use and send for every application you make. This is very wrong and must be avoided at all costs.
Recommended: How to Introduce Yourself in a Debate
Conclusion
Having a well-organized and planned cover letter is crucial since finding a job these days is quite difficult. The steps provided in this article on how to create a cover letter will give you an idea of how to go about it. But if you get confused along the way, there are a ton of example cover letters online that you can also look at to gain ideas on what to do next. However, keep in mind that your cover letter should be an accurate reflection of the distinctive, well-rounded person that you are.
How to write a cover letter with no experience. How to write a cover letter for an internship. Tips to write a Professional cover letter for job employment.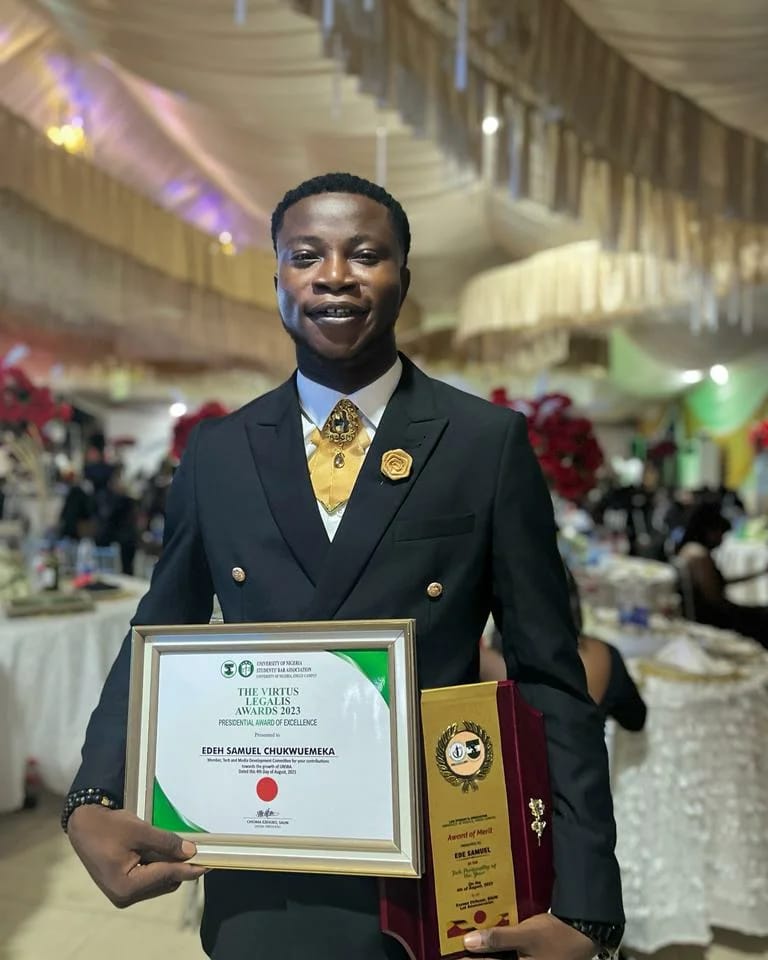 Edeh Samuel Chukwuemeka, ACMC, is a lawyer and a certified mediator/conciliator in Nigeria. He is also a developer with knowledge in various programming languages. Samuel is determined to leverage his skills in technology, SEO, and legal practice to revolutionize the legal profession worldwide by creating web and mobile applications that simplify legal research. Sam is also passionate about educating and providing valuable information to people.