How to improve your understanding skill/Ability: Your understanding of a subject is the result of your overall knowledge of it. As you gain additional knowledge, this may develop or change. But understanding things doesn't require extensive study. Understanding something requires making connections between it and other concepts. By applying prior intuition to a less familiar subject, analogies aid in understanding.  Therefore the key to understanding something is to make connections between what you already know and what you're attempting to understand.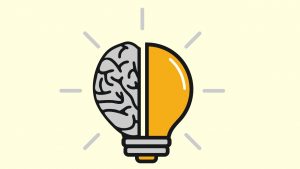 Understanding can originate from non-causal or perceived causes, which suggests that knowledge is a foundational basis of understanding. We can have information without the appropriate understanding, or understanding without the associated knowledge.
There are varying levels of understanding depending on the situation since even with knowledge, it may be difficult to draw the appropriate comparisons or conclusions regarding comparable cases. So we will be discussing how to improve your understanding skills in this article.
Recommended: How to become an intelligent student at school
How to Improve Your Understanding Ability
1. Asking intelligent questions: Asking questions is how all young children learn. Parents can get frustrated and impatient when their children ask too many questions. A student who can find the answers to their queries at a young age has a significant advantage over those children that do not have free access to information, so it is crucial to cultivate this habit.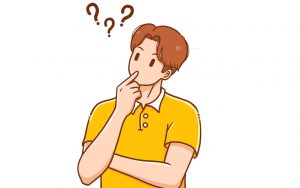 According to a study, a person who struggles to understand something can be a victim of an ineffective educational system. Making sure the learner can understand the subject matter is the teacher's responsibility.
However, the system functions better when the learner can ask meaningful questions because doing so will instantly highlight any knowledge gaps the student may have. People need to be taught how to ask intelligent questions, and the ideal way to do this is in group discussions where everyone participates in the ongoing conversation and asks questions that can be addressed by anybody in the group. This is a very efficient technique to introduce individuals to a system of questions and responses and can teach them the best way to ask meaningful questions.
Also see: How to improve your handwriting skills
2. Use of imagination: A person's level of understanding can be significantly raised by using imagination while learning. According to the investigation, using one's imagination during learning is just as vital as any other knowledge that one may have. This is why it is so important for everyone—students, teachers, and anybody else—to use their imaginations extensively while learning.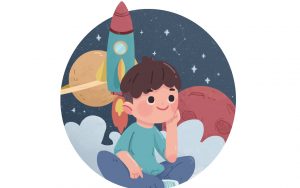 To give a student the best learning experience possible, educational systems should take the time to examine how knowledge and imagination interact. However, absolutely everyone in society needs to be made aware of the great potential that may be realized when one's imagination is put to use.
However, the information and facts that people come into contact with daily involve information and facts that are heavily influenced by all of those abilities that we learn through education and other experiences. It necessitates both an academic and practical grasp of a certain subject. Starting to imagine might be beneficial to increase comprehension.
Also see: How to approach a girl you like in school
3. Doing some research: We are lucky that the majority of people in this world have access to a world that is full of knowledge when it comes to the individual level of understanding of individuals. There are libraries and the Internet, both of which are immense sources of information just waiting for someone to access them. If a student is merely ready to study, they may research just about any topic under the sun today. Again, it's crucial to ask the right questions and enter search terms properly.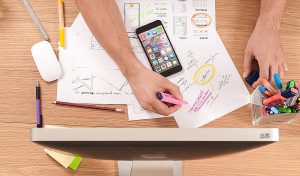 Additionally, it is necessary to ensure that anyone seeking to advance their knowledge will be able to find the kind of content that will be most appropriate for their requirements. The more information someone knows, the better equipped they will be to make good decisions when faced with obstacles in their lives. Knowledge is true power. Research is one of the simplest ways to learn about other people's experiences, and the best way to do it is to apply what you discover to address issues in your own life.
4. Spend time on creative hobbies: One can do a variety of activities to build their ability for creative thinking. This can be accomplished through engaging in artistic pursuits such as philosophical discussion, songwriting, or drawing. Engaging someone in creative endeavors is one of the simplest ways to help them comprehend the idea of thinking outside the box. This theory has gained acceptance as a way to explain why allowing your brain the flexibility to explore brilliant ideas or using it to understand others can lead to more creative thinking.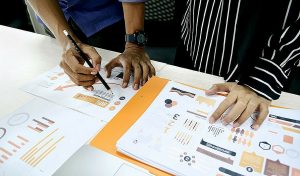 Additionally, engaging in creative hobbies helps relieve stress. You'll find it easier to focus and form logical conclusions when your stress levels are under control. Trying new things is a great approach to sharpening your conceptual understanding. You can accomplish this by taking up new hobbies or pursuits.
To keep your mind stimulated, it's critical to select hobbies that present you with a variety of challenges. Additionally, your confidence will grow. Additionally, it will improve your skill in understanding.
Recommended: Differences Between Adversarial and Inquisitorial System
5. Pick up a new skill: Developing a new skill might also help you become more understandable. If you take advantage of learning opportunities as frequently as is practical, you may apply the same level of thinking to your work. For instance, you might decide to start learning a new programming language, which requires careful thought and preparation. Daily practice will not only help you develop a new skill that can advance your career, but it will also train your mind to approach challenges at work with insight.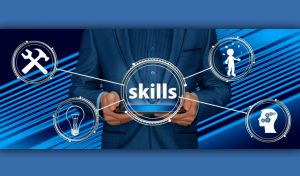 Try to stretch your mind in new directions and experiment with various activities, such as games and arts and crafts, if you want to develop your ability to comprehend. A wonderful method to improve your understanding is to try new things.
When you try new activities, you'll feel more assured and complete, which will boost your self-esteem and confidence. You'll also be able to think critically and more effectively.
6. Socialize with others: Having relationships with other people can broaden your perspective and provide you with more opportunities to use excellent judgment. You might be able to approach problems at work creatively and originally if you get to know someone better and understand his point of view.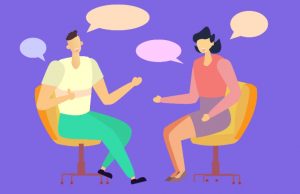 You may invest time in relationships in several ways, such as by doing something you both enjoy doing or by just meeting up for lunch or coffee frequently. You'll be able to handle problems at work more logically the easier it is for you to advance in your field.
Also see: Advantages and Disadvantages of Presidential System
7. Try to anticipate the outcome of your decisions: It's a good idea to consider the long-term effects of your decisions when trying to develop your capacity for logical thought. It will be simpler to assess the potential outcomes the more you think about the effects of your choices.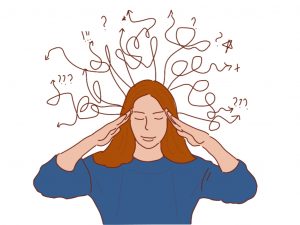 When you find a solution to a problem at work, try to think about what the outcome might be. Eventually, you could find it simpler to weigh both the short- and long-term effects of your choices, which is a crucial part of logical reasoning.
Recommended: Difference Between Change and Innovation
Conclusion
It's crucial to improve your understanding abilities. You can select tasks that will force you to think differently. You can strengthen your sense of judgment by doing this. Making thoughtful and consistent decisions is the best method to improve your understanding abilities. For both your personal and professional life, improving your understanding abilities is essential. A crucial aspect of the human experience is using your senses to get knowledge, but it can also be used to help you make decisions.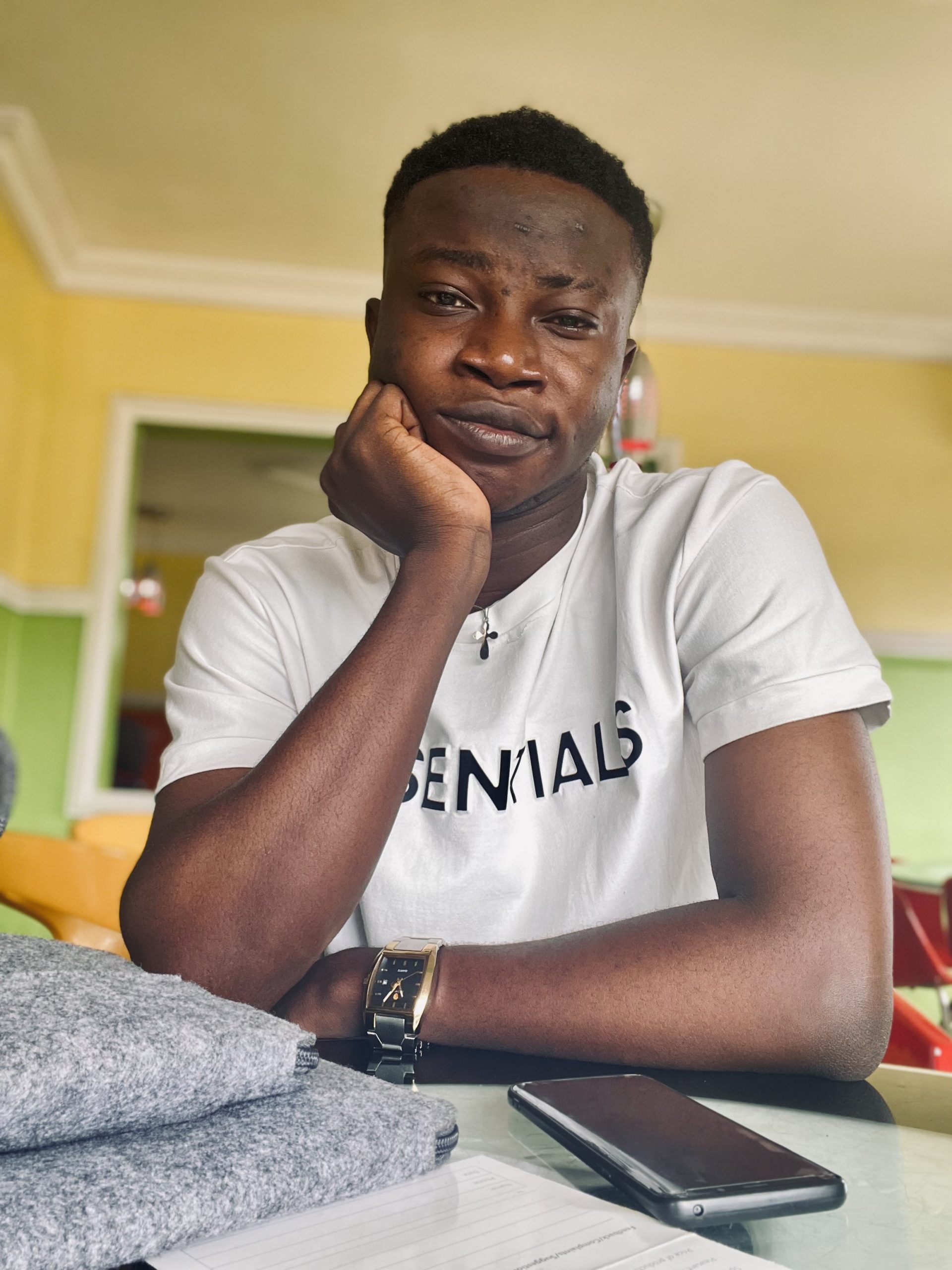 Edeh Samuel Chukwuemeka ACMC, is a Law Student and a Certified Mediator/Conciliator in Nigeria. He is also a Developer with knowledge in HTML, CSS, JS, PHP and React Native. Samuel is bent on changing the legal profession by building Web and Mobile Apps that will make legal research a lot easier.