Mistakes To Avoid in a Relationship: What is the definition of a relationship? For some, it is a hobby or the meaning of life, but in reality, it is full-time work. However, you will not be named employee of the month until you learn how to prevent the most common blunders.
We aspire to have a healthy relationship. Since our childhood, we've been surrounded by patterns of behavior and behaviors all pointing to the same goal: to meet that special someone and form a lasting, peaceful union of hearts.
Unfortunately, even the most ideal model can fail, personal constructs can crumble, and the future imagined may not be as bright as one had anticipated. Perhaps it's because we make a mistake and sabotage something that should have been strengthened and developed.  Is possible to have a strong relationship while maintaining your individuality. As a result, the focus of this post will be on relationship mistakes to avoid.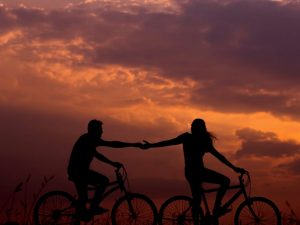 Recommended: How to comfortably start a conversation with someone
Mistakes to Avoid in A Relationship: 10 Dating Tips
1. Taking Your Partner for Granted: The first and most crucial error you must avoid is taking your lover for granted. Usually, one person in a relationship takes another for granted. When people get older in relationships, they often become bored with them or don't value their spouse as much as they should.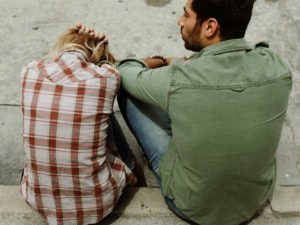 For example, you may believe that none of your partner's opinions are as valuable as your own. Alternatively, you say nasty things to your companion, thinking that it didn't hurt their feelings or that whatever you said didn't upset them.
Making assumptions about your companion and ignoring their thoughts is not a good idea. If you treat your partner carelessly, you can't expect them to stay with you eternally. Your mistakes will have a significant impact on your relationship as a result of it.
2. Giving no Space: This is just another relationship blunder that you may easily avoid. In a partnership, two people are equally vital and have different duties to play for the relationship to succeed. It is not necessary to devote 100% of your time to one another.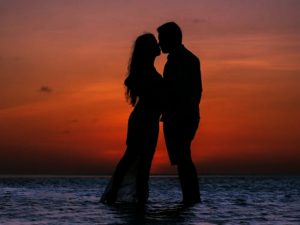 Even when they are in a relationship, partners require some time or space for themselves. In a new relationship, it is common to see young couples staying together all of the time. When you're in love and also in a new relationship, you naturally would like to spend a lot of time together.
But, in the long term, you won't know how much of a difference it makes in your love life. It's fine to allow each other some breathing room to try new things. It won't change your feelings for each other; rather, it will strengthen them.
Also see: How to keep a conversation going with a Girl
3. Turning on the Passive-Aggressive Switch: In a close relationship, there are various ways of being passive-aggressive. Everything from "forgetting" to be doing something you don't want to do to agreeing to a recommendation you'll never follow is on the list. You could believe it's safer not to oppose a request or disagree with something your companion says out loud.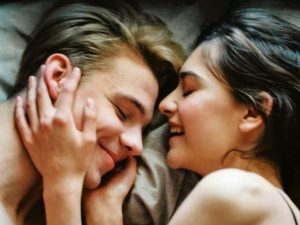 But, once more, by not expressing your feelings to your partner, you're cutting off a line of communication. Of course, not everyone's passive-aggressive behaviors are deliberate. Because you'd rather sleep in than have to get up at the crack of dawn, you neglect to do a favor for your partner, such as fixing the bedroom alarm in time for an early in the morning appointment.
It could, however, indicate that you're upset because your spouse needs to get up so early, whether it will be to catch an early flight or to look after your ex's children today. If you're acting in this way and it's not usual of you (e.g., you're normally highly organized), you should take a little time to reflect on what's troubling you and then talk to your partner about it.
4. Letting Others Interfering: One of the most critical elements that couples should keep in mind at all times is if they want their relationship to flourish. It's never a smart idea to let strangers judge and intervene in your relationship. Take care of any issues you and your partner are having.
Do not include others or allow them to define your relationship. It is up to you to resolve your relationship's challenges. When you allow others to intervene, they will constantly make judgments and criticize you, causing your relationship to suffer.
If you both need assistance with something, only ask those who wish you well. You must constantly set limitations when it comes to your relationship.
Also see: Signs to know a fake friend 
5. Holding Grudges: Another common relationship blunder is the practice of 'carrying grudges.' In a relationship, there should be no room for holding grudges. For example, your spouse once made a major blunder, and you are still enraged with him and bring it up frequently.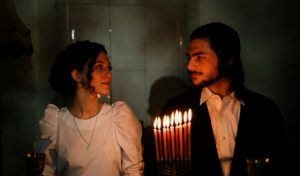 You are merely building a chasm between you and your relationship by keeping grudges against them. When you have any difficulties or are unhappy about a previous occurrence, you must communicate with your spouse right away to clear the air. Do not keep a list of your complaints. Don't keep your unpleasant feelings to yourself; express them. Your partner will undoubtedly understand if they are sufficiently supportive.
6. Lack Of Communication: Do you ever attentively listen to your partner, no matter what she or he wants to say? The majority of us don't. One of the most prevalent causes of violence in a relationship is poor communication. Couples frequently disregard what their companion has to contribute. They make assumptions without even bothering to listen. That could be due to a lack of understanding of how to effectively communicate in a relationship.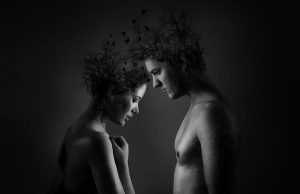 As I usually say, the more clearly you communicate with your spouse, the more likely your relationship will grow. You must understand how to become a good listener in the relationship if you do want to make the connection stronger. Be patient and attempt to listen to what your companion will have to say before establishing a healthy communication atmosphere.
Recommended: Advantages and Disadvantages of Working From Home
7. Trust Issues: It takes a long time and a lot of effort to build trust in a relationship. It's not an easy task. And therefore there is no partnership without trust, both parties must contribute to the development of trust in their relationship. It takes a while to build trust, but just a few seconds to destroy it. Whenever it comes to trust, it's like staring in the mirror.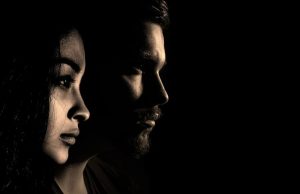 It's tough to repair or mend something once it's been broken. For instance, if your partner betrays you, your trust is damaged, and your relationship's balance is thrown off. Rebuilding trust is the only way to save your relationship. So, if you and your spouse have trust issues, it will be difficult to maintain your relationship for a long time. The greatest method to keep the trust between you and your relationship intact is to never cheat, not to ever lie to your partner, and to always be honest.
8. High Expectations: You shouldn't be expecting your mate to be perfect. Nobody is flawless, and you shouldn't expect them to change just to please you. The easiest method to keep your relationship healthy is to have the fewest expectations of one another. The bigger your expectations are, the more likely you are to be disappointed.
If your partner, for instance, fails to meet your expectations, you will be dissatisfied, which could lead to discord in the relationship. Similarly, when you expect your spouse to modify his\her behavior or routines for you, you will be disappointed. Allow each other the flexibility and opportunity to develop excellent behaviors that will benefit the relationship.
Also see: How to know if a girl really likes you
9. Focusing Too Much On Getting Physical: You don't have to always be inclined to get physical when you're in love. This is the most common mistake made by young couples. Most of them believe that love cannot endure without physical contact. Physical closeness is crucial in maintaining a marriage close, and too much concentration can be harmful.
This relationship advice for young spouses is to remember that placing too much emphasis on physical intimacy may cause you to lose your role in the partnership.
Some couples, for example, split up due to the absence of physical closeness. When love isn't enough, physical intimacy is valued. Despite this, neither couple is in agreement. In such a circumstance, forming a good friendship is tough. As a result, don't put physical closeness ahead of affection. It's critical to create a balance between the various requirements.
10. Having Less Priority for One Another: As a relationship progresses, we may find ourselves becoming less attentive to our spouse. We have a tendency to take individuals for granted, which is a mistake. We place a lower value on them and our connection. I'm sure you can connect to what I'm getting at. You might find your mate uninteresting at times, or something is lacking in the relationship, and you progressively give your spouse less priority.
Do not attempt to do so since you will be committing a relationship error if you do. You may prevent falling out of love in your relationship by keeping it exciting and spending more time with each other through going on a date. Keep your date unique, enjoyable, and romantic. This blog has a lot of relationship tips; have a look at them to gain some inspiration.
Recommended: How to not fall in love with someone
Conclusion
These are some of the common relationship mistakes that may be easily avoided if you pay attention to the details and keep your relationship from falling apart. You could be doing some of these typical relationship faults if your relationships aren't turning out as well as you'd want.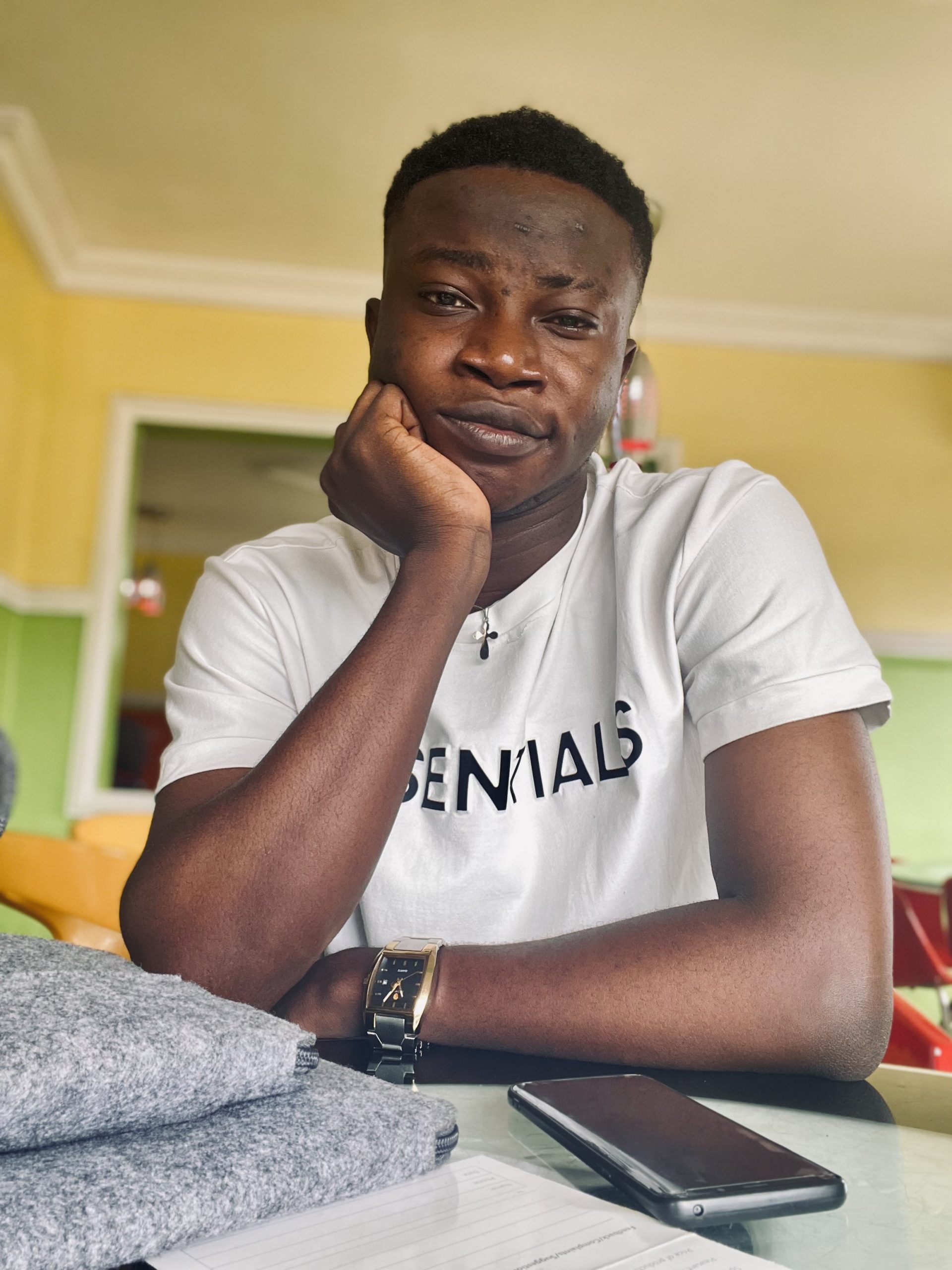 Edeh Samuel Chukwuemeka ACMC, is a Law Student and a Certified Mediator/Conciliator in Nigeria. He is also a Developer with knowledge in HTML, CSS, JS, PHP and React Native. Samuel is bent on changing the legal profession by building Web and Mobile Apps that will make legal research a lot easier.