Most Dangerous Cities In The United Kingdom: One of many countries with a deep history and culture is the UK; the world's most well-known and beautiful cities may be found here as well. The fascinating aspect of the monarchical country is that it consists of four distinct countries: England, Scotland, Wales, and Northern Ireland, each of which has several wonderful towns that serve as a showcase for the country's beauty and allure. Sadly, despite having a vibrant culture and a population of over 67.5 million people, societal unrest has been on the rise in some cities and has helped to foster a favorable climate for criminal activities.
The United Kingdom, like any other country, is not exempt from crime. Even though the nation is usually regarded as secure, some cities have a reputation for being more dangerous than others. Nonetheless, the relative risk of these cities is influenced by elements including socioeconomic circumstances, population density, and the existence of organized crime.
As we all know, crime is frequently a crucial consideration when deciding where to start a business, raise a family, or spend vacation. Hence, recognizing the existence of crime and comprehending the causes that contribute to it are key for those living in or visiting these locations, even though it is important to approach the issue of hazardous cities from a balanced standpoint. Even though crime rates might change over time, communities and government agencies are always working to solve these problems and make their surroundings safer.
Consequently, we will discuss in this article the most dangerous cities in the United Kingdom.
Recommended: Cheapest Places to Live in the United Kingdom
Top 8 Most Dangerous Cities In The United Kingdom
1. Cleveland: Cleveland, one of England's tiniest boroughs, is viewed by many residents as a region of lush dales and rolling hills that stretch from the River Tees to the Vale of Pickering. Its beach resort, which features coastal walking paths and cliffside vistas of the North Sea, is possibly its most famous feature.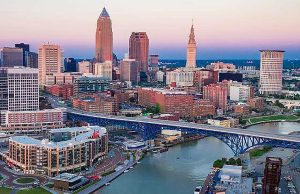 The fact that this region of Northern England, where many of us reside, has been dubbed the most hazardous location to live in the UK may come as a surprise to many of us. Cleveland's major problems are related to high rates of violent crime (30,509 crimes), theft (22,738 offenses), and criminal damage (10,706 offenses), all of which have increased by at least 12%.
2. Birmingham: England's West Midlands metropolitan county includes Birmingham as one of its cities. In the United Kingdom, it is the second-largest city. Today, the service sector dominates Birmingham's economy. Five universities are located in the city, which is increasingly regarded as the center for services and the arts in England. The city has one of the worst rates of unemployment in the UK, which is frequently linked to high crime rates.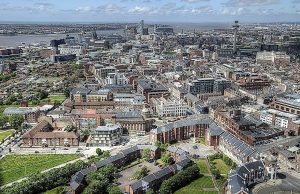 The second-most populous city in the UK, Birmingham, has had several well-publicized knife assaults in recent years. Knife and gun violence are among the violent crimes that have increased in Birmingham. Crime rates have been greater in places like Aston and Lozells. In some areas, there are also worries about drug offenses offenses, burglaries, and antisocial behavior.
Recommended: Six (6) Differences Between Copyright And Trademark
3. London: Beyond its well-known reputation as a hub of culture, sport, and the arts, the English city- London nevertheless exudes a palpable sense of dread, particularly in the countryside. London is a lively and varied metropolis, yet certain parts of the city have more crime than others.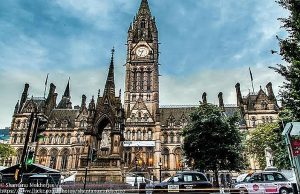 Knife violence and other violent crimes have become major concerns in recent years. Robberies, drug trafficking, and gang-related activities all contribute to the city's crime rate. In order to address these problems, the Metropolitan Police and local authorities have put in place several policies, such as a greater police presence in high-crime areas, community engagement projects, and programs to combat knife crime.
4. Manchester: Located in northwest England is a city called Manchester. Manchester, formerly a center for the textile industry, is now a major cultural center, and recent initiatives have helped the city's media sector grow. There are a lot of students living in the city because it has two universities and a music institution.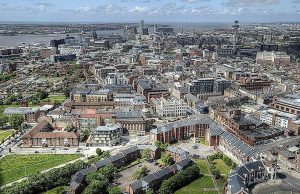 A high average crime rate may be seen in Manchester. Violence, robbery, and drug-related offenses are just a few of the many crimes that this city has suffered. Its image as one of the most dangerous cities in the UK has been influenced by gang activity and organized crime organizations. Moss Side and Rusholme should be avoided by travelers at all times of day and night.
Recommended: Best Legal Tech Companies In The World 2023: Top 10
5. Liverpool: In Merseyside, North West England, Liverpool is both a city and a metropolitan borough. Liverpool was selected as the 2008 European Capital of Culture, and it has since leveraged this designation to boost its economy.
However, when a city has anti-social behavior rates that are as high as Liverpool's, it should be a clear indication that the city's culture has to change.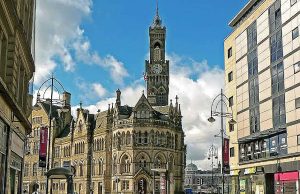 Drug trafficking, which has the highest occurrence rate in England, is a major contributor to crime in Liverpool. Burglary, criminal property damage, and arson are all prevalent. However, violent and sexual offenses are the most frequent crimes, and they increased by 6% in 2020 compared to 2019. In addition, pickpockets are a concern here, as they are in other major cities.
6. Bradford: Bradford is a city in the West Yorkshire county of northern England. Bradford gained notoriety in the 19th century as a significant center for the production of textiles because of its convenient availability of coal, iron, and fleece. However, the city allegedly has among the UK's highest rates of socioeconomic disadvantage.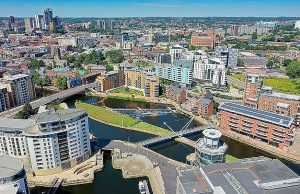 Although Bradford is widely renowned for its variety, it is also well known for having a shockingly high crime rate, mostly because 28% of households struggle to make ends meet. In 2020, there were more than 20,000 violent and sexual offenses reported.
Also see: Best Law Firms In The World 2023
7. Leeds: West Yorkshire is the home of Leeds, an English city. It is run by a metropolitan borough of the same name. Leeds has one of the most varied economies among the UK's major employment hubs, the quickest rise in the number of private sector jobs of any UK city, and the largest proportion of public to private sector employment of any UK Core City.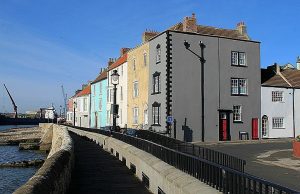 Finance, retail, leisure and tourism, construction, manufacturing, as well as the creative and digital industries, are important sectors. This country has a high rate of crime- assault being the most frequent crime. Therefore, everyone needs to be vigilant day and night. Residents have reported 55,000 incidences of stalking or harassment and thousands of sexual assaults.
8. Hartlepool: Over 300,000 people are living in Hartlepool, a picturesque port city in County Durham, North East England. Due to its excellent position, you can enjoy breathtaking beaches on one side and breathtaking scenery on the other. It is a town with a long history of fishing, and it is still one of the top locations in the UK for serious fishermen.
In Durham, Hartlepool is one of the most hazardous big cities. With 83 burglaries recorded and a crime rate of 0.92 per 1,000 residents in October 2022, Hartlepool had Durham's highest burglary crime rate. Violence and sexual assaults are the most frequent types of crimes in Hartlepool.
Recommended: Customary Law: 4 Characteristics Of Customary Law
Conclusion
Crime is a complicated problem that is impacted by several elements, including socioeconomic circumstances, population density, and the existence of organized crime. Despite the perception that the UK is a secure country, this article focuses on some of the most dangerous cities there.
But it's important to recognize that these cities also have thriving social, economic, and cultural components that shape their overall identity. We may contribute to a better educated and proactive approach to public safety by comprehending the complexity of crime in these communities and appreciating the efforts being made to combat it.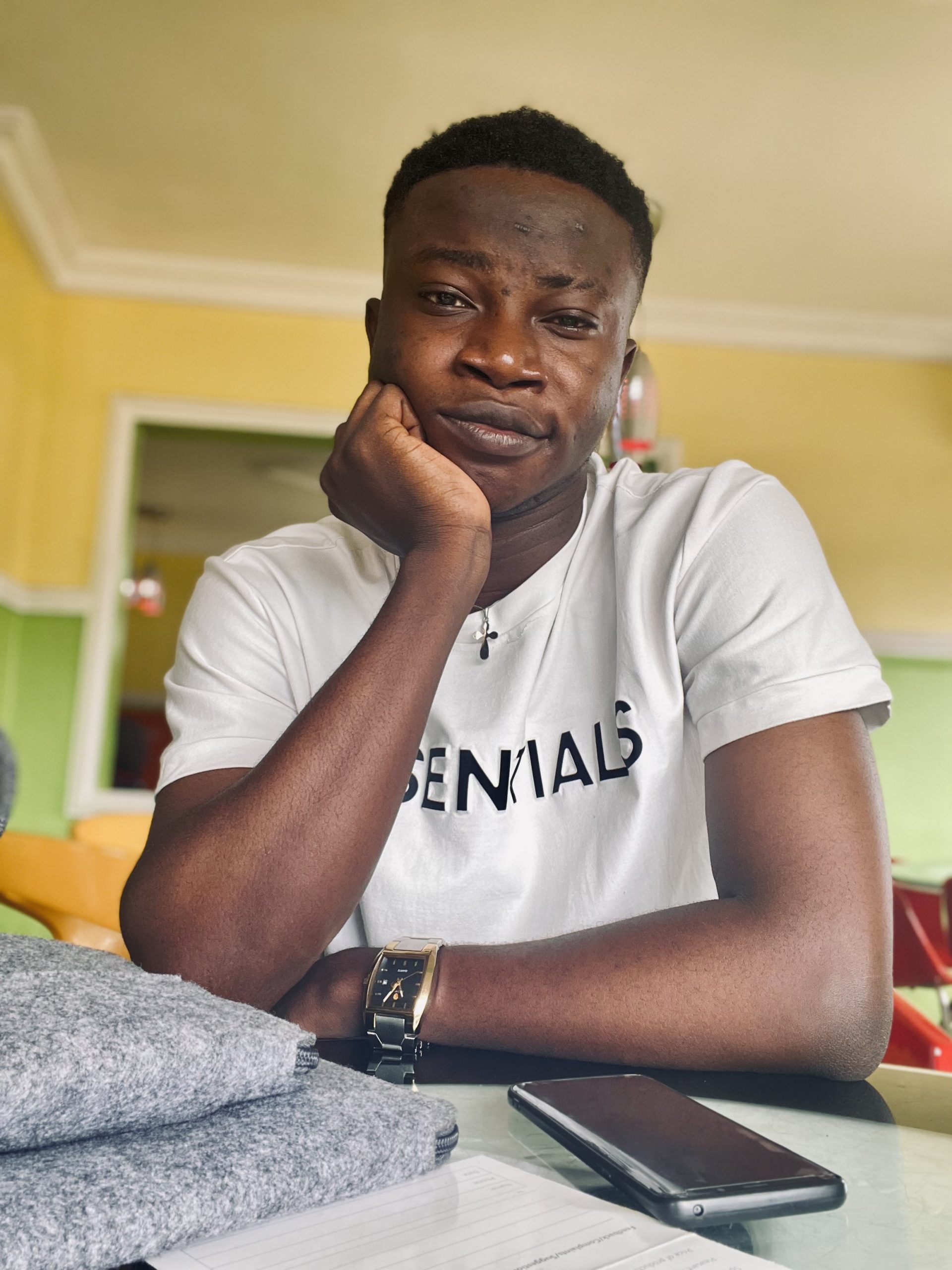 Edeh Samuel Chukwuemeka ACMC, is a Law Student and a Certified Mediator/Conciliator in Nigeria. He is also a Developer with knowledge in HTML, CSS, JS, PHP and React Native. Samuel is bent on changing the legal profession by building Web and Mobile Apps that will make legal research a lot easier.