Best Restaurants in Nigeria: Nigeria is a country renowned for its diverse culture, vibrant nightlife, and of course, its delicious cuisine. The country offers an intriguing dining experience with its six distinct regions and wide range of culinary specialties.
In fact, there have been more restaurants in recent years experimenting with regional and continental cuisines, and in some cases fusing them both to create previously unidentified tastes. If you're a foodie and looking for the best restaurants in Nigeria to indulge in some culinary delights, keep reading as this article explores some of the top options.
Recommended: Most Beautiful Countries In Asia: Most Developed
Most Popular And Best Restaurants In Nigeria 2023
1. Café Chrysalis: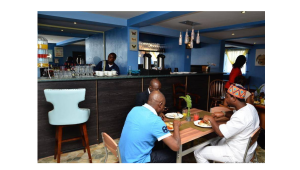 Café Chrysalis is tucked away in a cul-de-sac in Bodija, Ibadan, and is as visually appealing as its cuisines are savoury. They offer a variety of seafood dishes in addition to really great continental foods and delectable smoothies, all reflected in a menu that is creative and puts a unique spin on African food. Because they accept special orders, the restaurant is perfect for vegetarians and vegans.
2. Terra Kulture: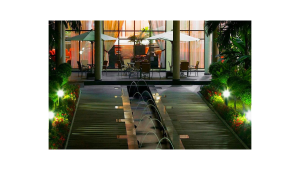 Located in Lagos, Terra Kulture is not only a restaurant but also a cultural centre that showcases Nigerian art, literature, and music. There is a pervasive impression that cuisine is at the centre of Terra Culture, with an increased focus on the arts and culture. When you look around, you can see stunning art decor that enhances the area's appeal and coziness. Still, excellent food and service are provided at the restaurant. The restaurant specializes in traditional Nigerian cuisine. You can enjoy mouthwatering dishes such as efo riro (vegetable soup), jollof rice, and ofada rice with assorted meat.
Also see: How To Politely Correct Someone Who is Wrong
3. Nkoyo Restaurant: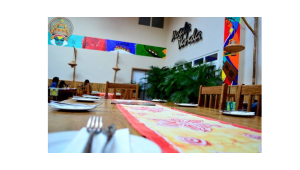 Nkoyo is a contemporary restaurant in Abuja that serves both Nigerian and international cuisine. It is located at Bathurst Street, K-city Plaza, Off Aminu Kano Crescent, Wuse II, Abuja. The restaurant has a chic and elegant ambience that's perfect for a romantic dinner or a night out with friends. In addition to offering the best of Nigerian local cuisine, the restaurant offers delectable continental dishes that will make you feel satisfied.
4. Blucabana Restaurant and Cafe: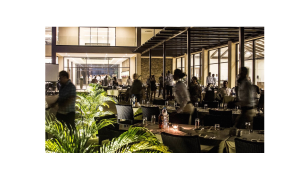 BluCabana, which has its location in Abuja, serves up a wide variety of intercontinental cuisines with creative twists. It's a terrific spot for dining out, especially if you want to try Lebanese or Middle Eastern cuisine. The hummus, shawarma, burgers, and a variety of finger appetizers are all highly recommended. They also offer vegetarian options. The restaurant is also suitable for children.
See also: Relationship Between Sociology And Psychology
5. Vista Restaurant: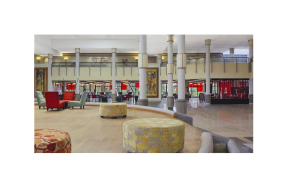 Vista Restaurant, an all-day dining establishment, is situated within the premises of Le Méridien Ibom Hotels and Golf Resort in Uyo, Akwa-Ibom. From Tuesday through Sunday, the restaurant serves international and regional cuisine, but they also host themed nights with cuisines from the Middle East, Africa, the Mediterranean, and other regions. While they also feature a Sunday buffet, their seafood night is a delectable experience.
6. Bungalow Restaurant: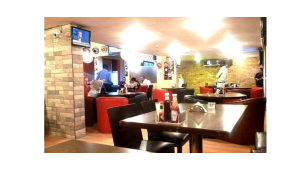 Bungalow Restaurant is a popular spot in Victoria Island, Lagos. The restaurant serves a variety of local and continental dishes. This restaurant is known for its lively ambience, delicious cocktails, and grilled seafood. There are many exquisite meals on the vast menu, including seafood and sushi specialties. The restaurant is open from 7 p.m. to 11 p.m., and every Thursday night, an incredible live jazz band entertain guests.
Recommended: Most Socialist Countries In The World 2023 : Top 10
7. Ocean Basket: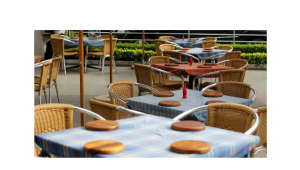 Ocean Basket, although a franchise, is a fantastic spot in Lagos to enjoy seafood. A plethora of seafood dishes prepared using both regional and continental recipes are available on the menu. There are sharing platters available, the atmosphere is upbeat and modern, and the pricing is reasonable.
8. Metisse: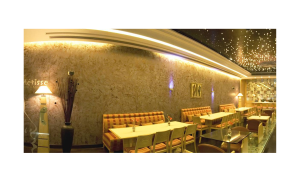 By providing delectable meals, Metisse is quietly establishing itself in Lagos. The restaurant serves a variety of Pan-Asian dishes. The restaurant has a pleasant atmosphere, a bustling vibe, cosy settings, excellent services, and welcoming personnel, the chef inclusive. The decor is elegant and contemporary. It can be accessed at Victoria Island, Lagos, at Etim Inyang Crescent, AIM Plaza. The restaurant is open every day from Tuesday through Sunday but closed on Mondays.
See also : Differences Between Subsistence and Commercial Agriculture
9. Kokodome: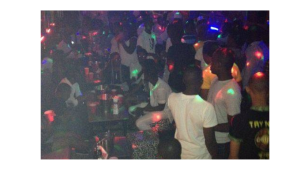 Kokodome in Dugbe, Ibadan, is a remarkable restaurant with a view of a lovely swimming pool. While leaning more toward Lebanese cuisine, they also provide a range of local specialties, including jollof rice, pounded yam, and several soups and stews. It is the finest location to give newcomers a gentle introduction to amala, one of the top foods in the southwest of Nigeria. Also pretty delicious is their thick-crust pizza.
10. Cilantro Restaurant and Lounge: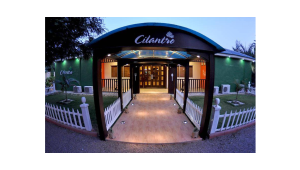 The Cilantro Restaurant and Lounge is a big restaurant with both indoor and outdoor dining options. It offers a wide variety of Chinese and Indian dishes. Furthermore, it offers vegan options and is vegetarian-friendly. They are well-known for their Barbeque and curries.
Also see : Functions and Duties of the Nigerian Police Force
11. Browns  Bistro & Cafés: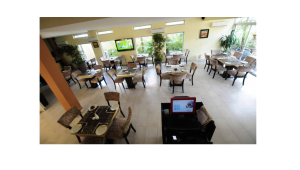 Browns Bistro & Cafés is the rendezvous spot for the powerful in Lagos thanks to its modern, sleek interior and calm atmosphere that offers services like power snacks, breakfast gatherings, and beverages relax. It is located in Lagos' Ikeja and Victoria Island neighbourhoods and offers a wide range of dishes on its menu, including sandwiches, frozen yoghurt, Singapore noodles, and a special American burger.
12. Jevinik Restaurant: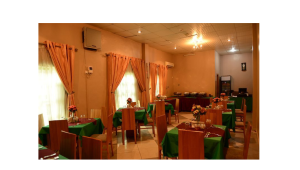 A popular restaurant franchise in Nigeria, Jevinik Restaurant serves the best Nigerian cuisine, including melon soup, draw soup, cow leg, catfish, pounded yam, and more. Jevinik, which has locations in Lagos, Abuja, Port Harcourt, Aba, and Owerri, is the ideal venue for tourists to sample Nigerian foods. The exceptional service that contributes to the flavour of the meals exemplifies Nigerians' famed warm hospitality. Continental cuisines are also available.
Recommended : Advantages and Disadvantages Of Being Self Employed
13. Natives Restaurant & Patio :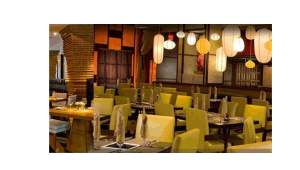 One of the finest places in Lagos to get a taste of Nigeria is the Natives Restaurant. They offer a diverse and eclectic cuisine that includes traditional dishes made using ingredients from all around the nation. There are several different meals offered, including edikaikong, jollof rice, amala, pounded yam, and white soup. Despite the somewhat bucolic setting, they are at the top of their game, serving highly satisfying dishes with substantial portions and affordable pricing.
14. Asia Town: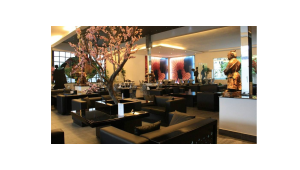 The distinctive restaurant Asia Town is situated at 38 Forces Avenue, OLD GRA, Port Harcourt. The most upscale venue in Port Harcourt, Asia Town is a high-end modern restaurant and event space with exotic textures, hues, and Oriental-inspired accents. Asia Town is the go-to spot for the best Asian cuisine. Asia Town offers a cutting-edge fine dining experience in a setting with a distinct Asian influence. It is well-known for its mouthwatering dishes and welcoming nature to brunch enthusiasts. Special diets like gluten-free and vegan diets are catered to.
See also : Which Country Is Better, UK Or USA? (Comparison)
15. Sky Restaurant and Lounge: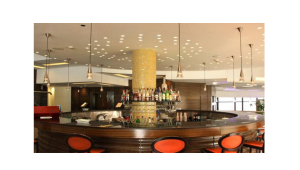 The Sky Restaurant is a unique and exquisite restaurant located in the heart of Lagos, Nigeria. It is a place where customers can enjoy a breathtaking view of the city while indulging in some of the finest dishes in Nigeria. The restaurant is known for its exceptional food, exceptional service, and exceptional ambience, making it a must-visit destination for anyone visiting Lagos. The restaurant's menu is an eclectic mix of Nigerian and international dishes, including Asian and European cuisine, with a focus on using fresh and locally sourced ingredients.
Also see : Importance Of Agriculture to Man and the Society: 15 Benefits
Conclusion
Nigeria has a rich culinary heritage and a vibrant restaurant scene. Whether you're looking for authentic Nigerian dishes or a fusion of African and international cuisine, there's something for everyone in Nigeria's restaurant scene. Indeed, Nigeria's culinary scene is well represented by the stylish contemporary restaurants highlighted in this article.