Most Expensive Shoes in The World: Shoes serve as sentence full stops. It completes and improves a look. Both fashion and clothing benefit greatly from shoes. The fact that people would spend a lot of money on pricey shoes is therefore not surprising. Shoes were once worn to protect one's feet, but those days are long gone. They are now both a fashion need and a crucial part of one's attire.
It is truly amazing how much money people are ready to spend on their favorite things in life, which are mostly only decorative things. With that, some people have paid huge sums of money for nothing but shoes. Shoes are made of a variety of materials and come in a wide range of prices. Rich people and A-list celebrities are frequently linked to these most expensive shoes. The Academy Awards were the first time many of these shoes were worn. Everyone is aware that the price of a pair of shoes is frequently influenced by the shoe brand. Some shoes are far more expensive than others.
In case you're still trying to decide what to spend a large sum of money on as a year-end gift for loved ones or yourself, we've compiled a list of some of the priciest shoes currently available in the market. You are welcome to use these if you are, as they can be useful.
Recommended: Most expensive foods from around the world
Top 10 Most Expensive/Luxurious Shoes in The World
1. Moon Star Shoes by Antonio Vietri: Antonio Vietri, who is most known for creating the first pair of 24k gold shoes in 2017 that sold for a staggering $32,000, has once more created fashion history with his over $20 million moon star shoes. The materials utilized to make these heels were a 1576 meteorite, 30 carats of diamond, and pure gold. It debuted during Dubai's MIDE Fashion Week.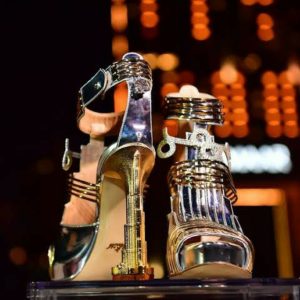 The Burj Khalifa served as inspiration for these footwear choices. Solid gold heels in the style of skyscrapers and a diamond-encrusted vamp are featured. It makes sense that it was ranked among the most expensive shoes ever.
2. Passion Diamond Shoes: One of the priciest pairs of shoes in the entire world was made in partnership with Jada Dubai and Passion Jewelry. To make these $17 million stiletto heel shoes, they worked together for 9 months. Two 15-carat D-quality diamonds are featured on the shoes. The trim is embellished with 238 more diamonds. The Burj Al Arab hotel in Dubai hosted their unveiling.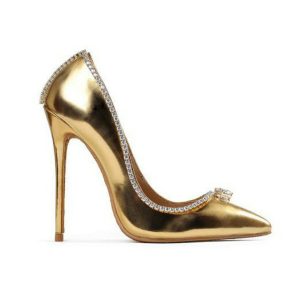 Also see: Cheapest Universities In Canada
3. Air Yeezy 2 Red October Shoes: The Air Yeezy 2 "Red October" marks a turning point in Kanye West's design career and the development of the Yeezy brand because it was the final Yeezy model to be associated with Nike before switching to a partnership with Adidas. This incredibly uncommon pair is a legend in the history of sneakers. On the official website, this shoe sold out in less than a minute.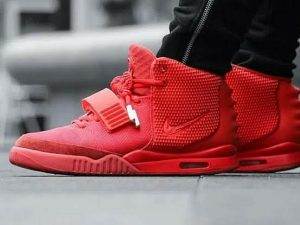 However, someone posted the price online and closed it at 17,000,000 USD, though the buyer is still unknown due to the confidentiality agreement.
4. Debbie Wingham High Heels: Debbie Wingham began her career in the fashion industry before transitioning into the cake industry. For a friend's birthday, Debbie Wingham created the $15 million high-heeled shoe. Pink and blue diamonds, two of the most costly and rare gemstones in the world, have been used to embellish these shoes.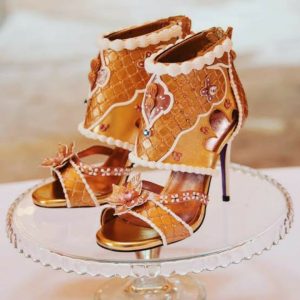 The body of the shoe is constructed of platinum, and the plaque is made of solid gold. These shoes' leftover leather has been decorated with 24-karat gold paint. A thread made of 18-carat gold was used to fasten this exquisite pair.
Also see: Most Successful Football Clubs in the World
5. Harry Winston Ruby Slippers: The famous jewelry designer Harry Winston's son, Ron Winston, created the Harry Winston Ruby slippers to celebrate the 50th anniversary of the Hollywood classic film The Wizard of Oz. These shoes are currently among the most expensive in the world. It was worn by young Dorothy in the OZ movie. These shoes, which took 4,600 rubies to painstakingly manufacture, are the pinnacle of luxury. These incredible shoes cost $3 million and have 50 carats of diamonds and 1,350 carats of rubies on them.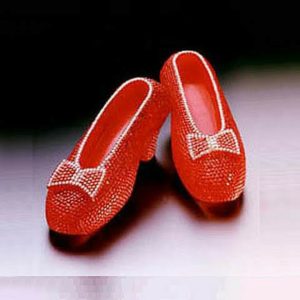 6. Stuart Weitzman Rita Hayworth Heels: Stuart Weitzman Rita Hayworth heels have made it on our list of the most expensive shoes in the world. When Rita Hayworth, the celebrity, had a pair of earrings transformed into shoes, the $3 million pair of shoes gained notoriety in the world of design. In the center of the shoes, there is a strong display of earrings, which enhances the overall appearance of the shoes.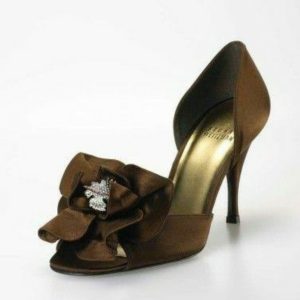 With a satin ruffle around the toe area, this pair displays numerous kinds of valuable gemstones, including diamonds, sapphires, and rubies. Princess Yasmin Aga Khan, Hayworth's daughter, regrettably owns these $3 million open-toed heels. Therefore, they are not available for purchase.
Recommended: How To Block All Bank ATM Card In Nigeria If Stolen/Lost
7. Stuart Weitzman Cinderella Shoes: The iconic fairytale figure Cinderella served as the model for these shoes. Italian leather was used to create these exquisite slippers, another Stuart Weitzman masterpiece. 565 Kwiat diamonds set in platinum and twisted into an elaborate lace design were used to create the toe straps and ankle.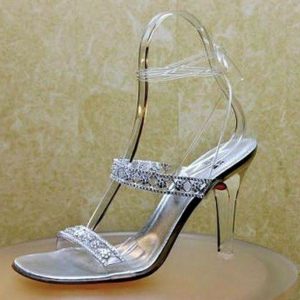 A 5-carat amaretto diamond, which is valued at more than a million dollars alone, is also present in the right shoe. Country singer Alison Krauss had her Cinderella moment at her 2004 Oscars performance with these $2 million heels.
8. Stuart Weitzman Tanzanite Heels: Stuart Weitzman, a well-known American shoe designer, has persisted in showing off his skills in the fashion industry. Just like his other designs, his Tanzanite heels have made it to our list of the most costly shoes ever. Stuart Weitzman and Eddie Le Vian worked together to design these $2 million stiletto heels.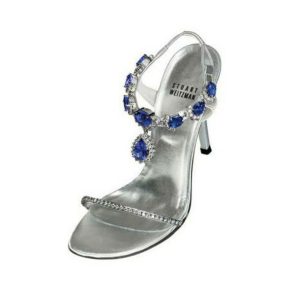 Their remarkable price is due to the tanzanite, a beautiful gemstone. The straps, which are made of 185 carats of tanzanite and 28 carats of diamonds, give the shoes a brilliant silvery aspect and a delicate, ethereal appearance. These heels measure 4.5 inches.
Recommended: Best Virtual Dollar Cards In Nigeria
9. Tom Ford Custom Loafers by Jason Arasheben: A sight to behold, the Tom Ford shoes were created by renowned jewelry designer Jason Arasheben. While hosting the 2014 America's Got Talent, Nick Cannon wore the shoes. Tom Ford Custom is entirely deserving of its spot among the top 10 most expensive shoes in the world. It is entrusted with more than 14,000 meticulously cut white diamonds set on white gold.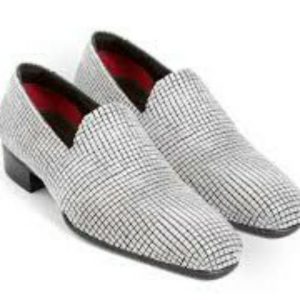 10. Solid Gold OVO & Air Jordans: Sometimes, a shoe serves as a symbol in addition to being something to wear. In 2016, 24k solid gold was used in the USA to create the Solid gold OVO x Air Jordans sneakers. The world's most well-known rapper Drake is the proud owner of these brand-new shoes, which are valued at roughly $2 million.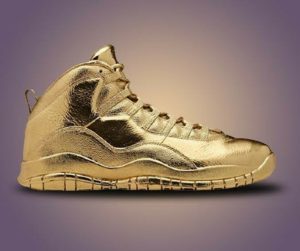 Recommended: Difference Between Civil Engineering and Architecture
Conclusion
In conclusion, shoes are more than simply a way to protect your feet; they have evolved into a necessity for fashion and an essential component of your wardrobe. Shoes are a crucial part of both fashion and clothes. Diamonds, gold, silver, platinum, rubies, sapphires, and other rarer stones are just a few of the extraordinary, pricey materials used to create some of the most costly shoes in the world.
These shoes are more than just footwear; they are works of art with cultural significance. They demonstrate an in-depth knowledge of materials and shoe design. They are classic, fashionable, and the work of well-known designers. Even if they may be unaffordable, the devotion, work, skill, and materials used in their creation make them a great investment for those who can afford them.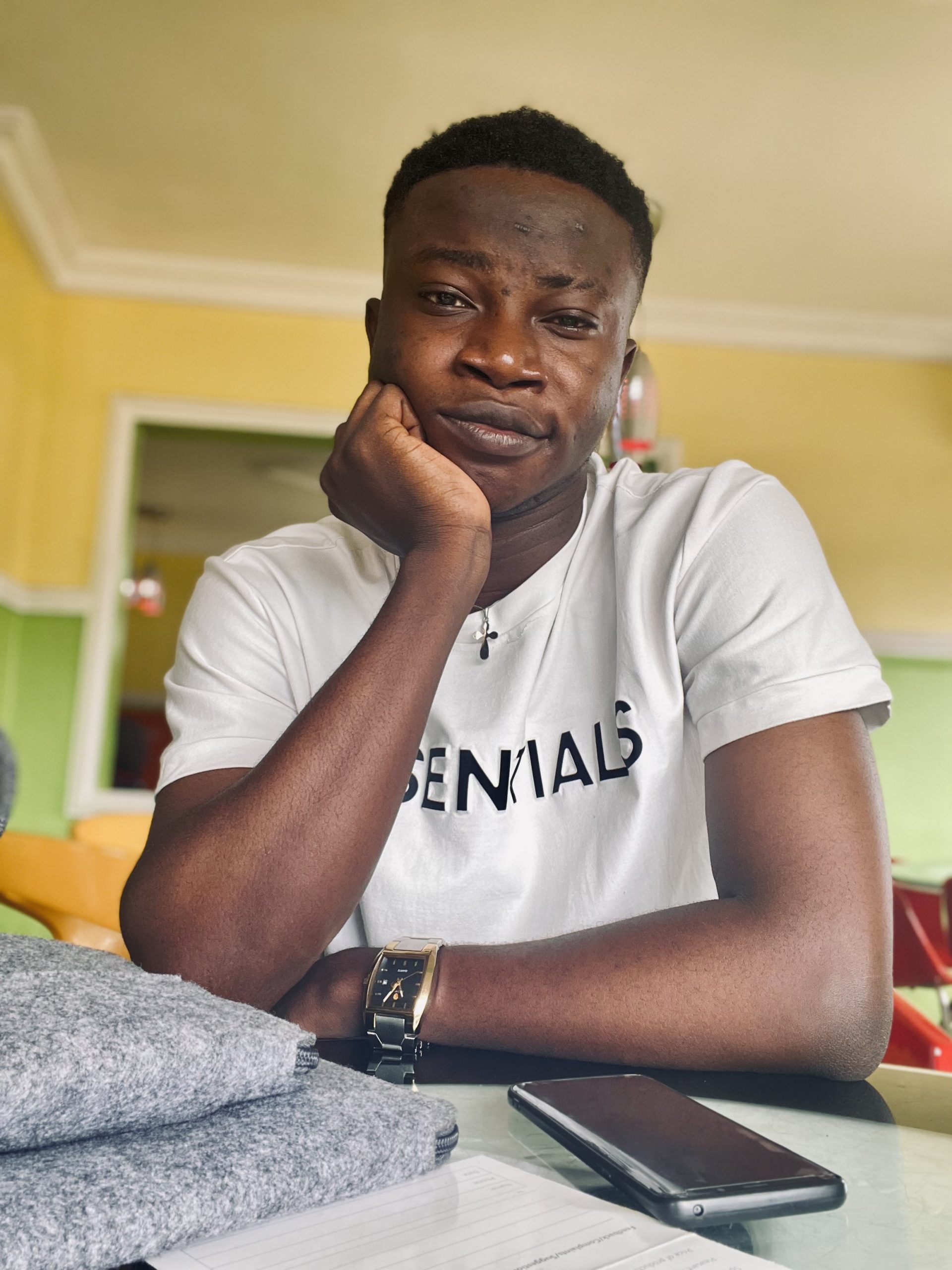 Edeh Samuel Chukwuemeka ACMC, is a Law Student and a Certified Mediator/Conciliator in Nigeria. He is also a Developer with knowledge in HTML, CSS, JS, PHP and React Native. Samuel is bent on changing the legal profession by building Web and Mobile Apps that will make legal research a lot easier.