Most Popular and Handsome Korean Drama Actors: The Korean entertainment business is renowned for generating some of the world's most attractive actors. Among them, a select handful stand out as a result of their stunning appearances and superior talent. One of them is Lee Jong-suk, whose angular features and magnetic acting have won over many hearts. Kim Soo-hyun, another actor who is regarded as one of Korea's most attractive, is endowed with a lovely grin and a wide variety of acting abilities. A favorite among the public is Park Bo-gum, who is renowned for his perfect skin and boyish charm.
Song Joong-ki, Hyun Bin, and Lee Min-ho are further performers that are frequently included among the most attractive Korean actors; all three have enormous fan bases and are regarded as industry idols.
Discover more about these favored artists by reading on.
Recommended: Public And Private Schools, Which Is Better? See Pros And Cons
Top 8 Most Popular and Handsome Korean Drama Actors
1. Hyun Bin: One of the most well-known male actors in Korea is Hyun Bin, who has been in a number of popular Korean dramas and films, including Crash Landing on You (2019), Secret Garden (2010), Memories of the Alhambra (2018), Confidential Assignment (2017), Rampant (2018), and My Lovely Sam-Soon (2005). He is one of South Korea's highest-paid actors and a well-known hallyu and kdrama star internationally. His acting performances have earned him several accolades.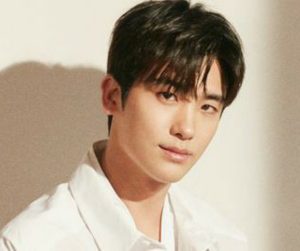 He not only works as an actor but also as a model for brands like Bench, Omega, and many more from Korea and beyond. Hyun Bin has acknowledged a connection with Son Ye Jin, his Crash Landing on You co-star, since 2021. Hyun Bin is undoubtedly one of the most attractive Korean males, according to many.
2. Park Bo Gum: Park Bo Gum, a South Korean actor, was born in Seoul on June 16, 1993. A Hard Day (2014), Coin Locker Girl (2015), Hello Monster (2015), Reply 1988 (2015), Moonlight Drawn by Clouds (2016), and Encounter (2018) are just a few of the dramas and comedies in which he has roles. He is regarded as one of the most attractive Korean actors in their twenties. Park Bo Gum began his acting career at a very young age (9 years old), playing a variety of supporting parts. He is one of the first male performers that comes to mind when you think about Korean actors.
Major companies including Nongshim Noodles, Lotte World, LLang, J.ESTINA, Montbell, and many more have collaborated with Park Bo Gum. He is regarded as one of the most attractive Korean actors by many women all around the world. According to Forbes, Park Bo Gum was one of the top 10 'Korean Power Celebrities' in 2018. Given how few actors are ranked each year, this is an outstanding ranking.
Also see: Countries With The Lowest Tax Rate In The World 2023: Top 12
3. Lee Min Ho: One other well-known actor from Korea is Lee Min Ho. Lee Min Ho was born on June 22, 1987 in Seoul, South Korea. He is a singer, actor, and model. When he was still quite young, during his high school years, he began his acting career with little roles. His most well-known appearances may be seen in films and television productions such as Boys Over Flowers (2009), The King: Eternal Monarch (2020), City Hunter (2011), Personal Taste (2010), Legend of the Blue Sea (2016), and Heirs (2013).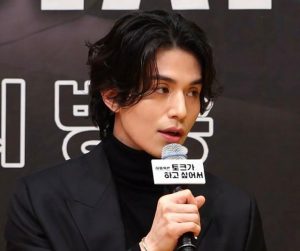 BENCH, Louis Vuitton, Etude House, and many more Korean and foreign businesses have hired him as a model. He has served as a brand ambassador for the King Sejong Institute Foundation, Visit Korea, the 2018 Pyeongchang Winter Olympics, and other organizations. Lee Min Ho is thought to be one of the most attractive Korean actors without plastic surgery since, as far as is known, he hasn't undergone any cosmetic procedures.
4. Song Joong Ki: Song Joong Ki is another actor that makes the list of attractive Korean men. Song Joong Ki, a Daejeong native born on September 19, 1985, rose to fame as a result of the 2010 drama Sungkyunkwan Scandal and the Korean program Running Man. Descendants of the Sun (2016), Sungkyunkwan Scandal (2010), Arthdal Chronicles (2019), A Werewolf Boy (2012), and The Battleship Island (2017) are a few other well-known dramas. He is regarded as one of South Korea's highest-paid actors and drama performers.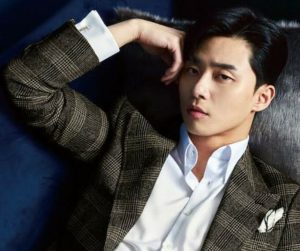 Song Joog Ki was a high-speed skater before he entered the acting industry. At the federal level, he represented Daejeon, his hometown. Due to an injury sustained during his first year of high school, Song Joog Ki was forced to quit out. He has collaborated as a brand ambassador and model with the Incheon International Airport and the Ministry of Culture, Sports, and Tourism of South Korea. Additionally, he has modeled for the eco-friendly cosmetics company Forencos.
Also see: Importance of Technology in Education: 10 Benefits
5. Park Seo Joon: On December 16, 1988 in Seoul, Park Seo Joon was given the name Park Yong Kyu. His acting performances in Itaewon Class (2020), What's Wrong with Secretary Kim (2018), Fight for My Way (2017), She Was Pretty (2015), and The Divine Fury (2019) are what have made him most well-known.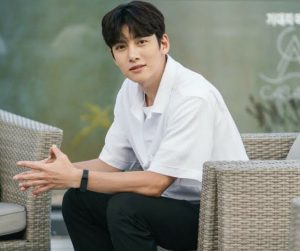 When he appeared in the music video for Bang Yong guk's single "I Remember" in 2011, he made his breakthrough. In the Korean Oscar-winning film "Parasite," Park Seo Joon also had a cameo appearance. He has served as both a model and a brand ambassador for well-known companies including SK Magic and Montblanc. His acting, modeling, and status as a fashion icon have all earned him several prizes.
6. Ji Chang Wook: Ji Chang Wook is a South Korean singer and actor who was born in Anyang. He has been in the TV series Healer (2014), Suspicious Partner (2017), The Bros (2017), The K2 (2016), and The Empress Ki (2013). He really began his career as an actor in musical theatre before transitioning to television later on.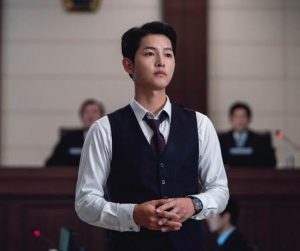 Ji Chang Wook is a model for several companies, including Calvin Klein, AMH, Lotte Duty Free, OB Beer, and others. He is well known for seeming natural. He has received several honors, including those for "Best Actor" and "Best Dressed Actor," both in Korea and overseas. In addition to being an actor, he has also recorded OST soundtracks for several of the dramas he appeared in and released a number of songs.
7. Lee Dong Wook: Lee Dong Wook, a South Korean actor, host, model, and entertainer, was born in Seoul on November 6, 1981. The films My Girl (2005), Scent of a Woman (2011), Hotel King (2014), Guardian: The Lonely and Great God (2016-2017), Life (2018), and Touch Your Heart (2019) are among his most well-known performances. Many women across the world like Lee Dong Wook and think he is one of the most attractive South Korean actors because to his remarkable career.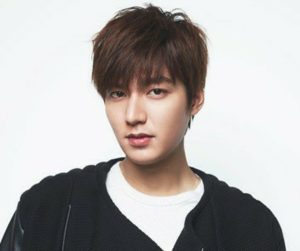 He served as the PyeongChang Winter Olympics' ambassador. In addition, he was named the winner of the I-MAGAZINE Fashion Face Awards Year 2021. Additionally, he has modeled for well-known premium labels like Chanel and Valentino.
Also see: Control Of Delegated Legislation: 3 Cogent Methods
8. Park Hyung Sik; Over the years, Park Hyung Sik has received several honors both domestically and abroad. Awards for his acting efforts include "Best New Actor," "Popular Star Award," "Male Excellence Award in a Variety Show," and many more.
He achieved fame for his performances in Strong Girl Bong-soon (2017), Hwarang: The Poet Warrior Youth (2016), Suits (2018), Heirs (2013) and The Juror (2019).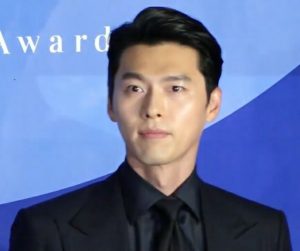 He performs not only in Kdramas but also in films and musical theater plays. He is a member of the Korean boy bands ZE:A and ZE:A Five. He has furthermore recorded solo songs under his own name.
See also: Best Boarding Schools In Nigeria 2023: Top 12 Most Popular
Conclusion: The stories, acting, fashion, cultural representation, and attractive Korean actors and actresses in recent years have made Korean dramas popular all over the world. There are too many attractive actors in South Korea to list them all, but you may discover the already-highlighted, most attractive Korean actors ranked by the general audience in this article.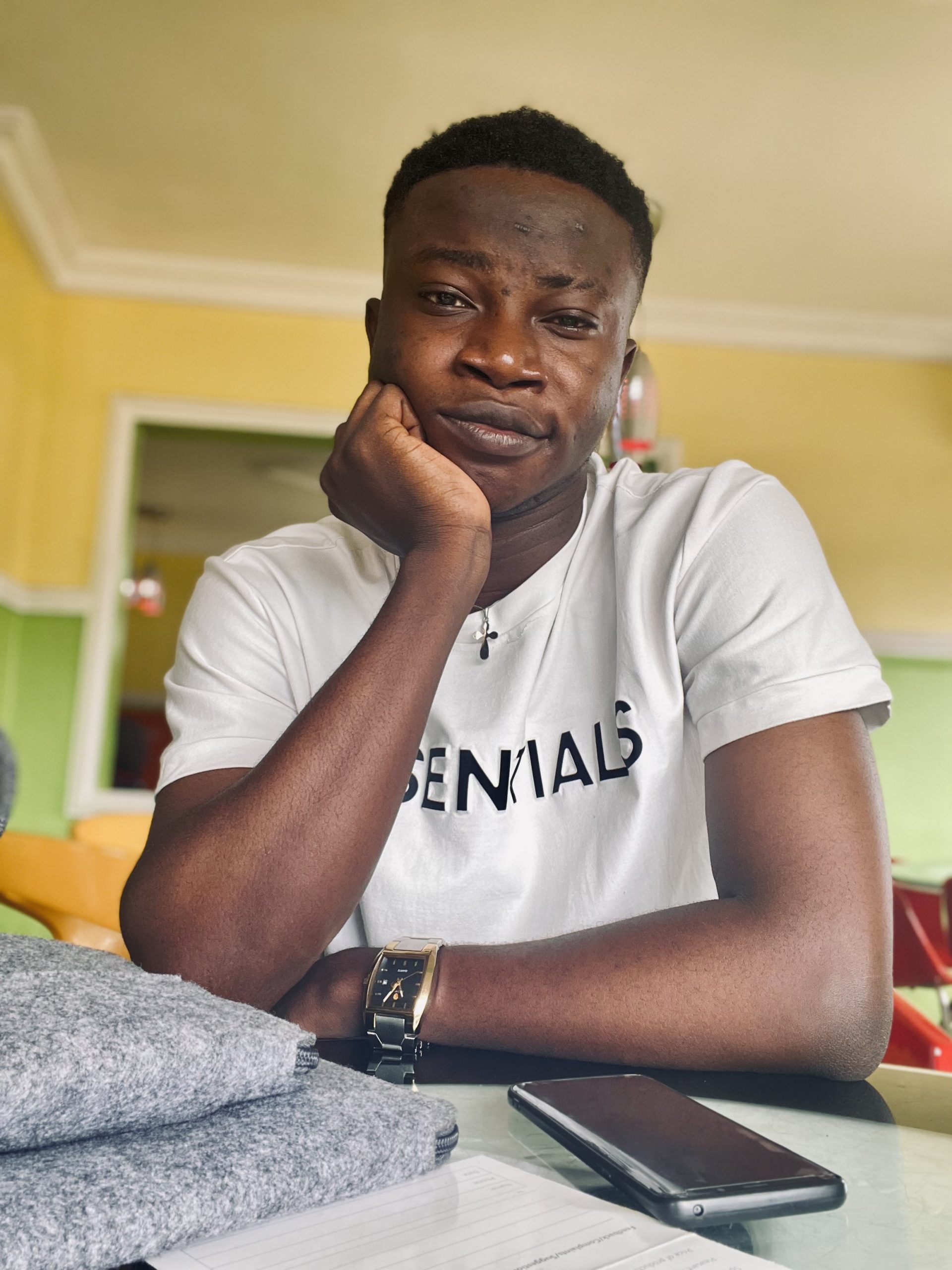 Edeh Samuel Chukwuemeka ACMC, is a Law Student and a Certified Mediator/Conciliator in Nigeria. He is also a Developer with knowledge in HTML, CSS, JS, PHP and React Native. Samuel is bent on changing the legal profession by building Web and Mobile Apps that will make legal research a lot easier.