Richest Provinces in Canada: Because of its economy, as indicated by a high GDP per capita, Canada is a favoured destination for immigrants above all else. The Canadian economy is well-balanced and diverse; petroleum, gold and other resource extraction, manufacturing, seafaring, forestry, tourism, agriculture, and services all contribute to the country's robustness and growth.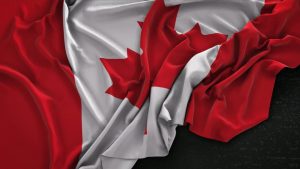 However, there can be a significant difference in GDP per capita between the richest provinces in Canada and the rest of the nation, owing to the fact that it is customary for one industry to dominate an entire province. The wages of all individuals who rely on the industries, their GDP per capita, and, ultimately, their quality of living, might vary dramatically.
Below is a list of Canada's richest provinces.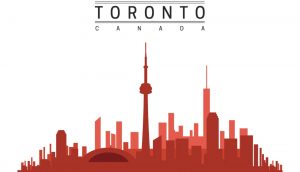 Also see: Richest States in India By GDP
Top 10 Richest Provinces in Canada By GDP 2022
1. British Columbia: British Columbia (BC) is a province in western Canada. The Pacific Ocean is on one side of the province, and the Rocky Mountains are on the other. British Columbia is expected to have 5.1 million residents by 2020, making it Canada's third most populated province.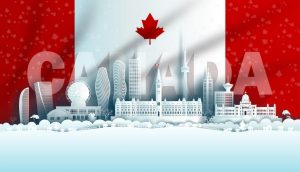 The economy of British Columbia is broad and well-balanced. The economy is led by the service sector, which accounts for the majority of the province's GDP. The terminal of two transcontinental railways is extremely beneficial to the transportation business. Agriculture, as well as recreation and entertainment, logging, farming, and mining, are all vital industries.
2. Alberta: Alberta is Canada's second-richest province. Its population is expected to be 4,067,175 people. It is the fourth most populated province in Canada. It covers an area of around 660,000 square kilometers (250,000 sq mi). Alberta's economy is heavily based on oil and gas. It was formerly among the most powerful in the world.
Agriculture has a large role in the province's economy. Alberta boasts almost three million head of cattle, and the meat produced there has a global appeal.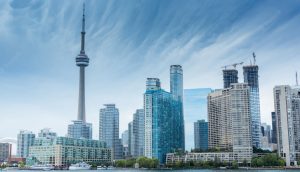 Also see: Oldest sports in the world (With Pictures)
3. Saskatchewan: Saskatchewan's economy relies heavily on agriculture. The province's flag features wheat as its emblem. Forestry, fishing, and hunting are other industries related to the business. Beef cattle production is second only to Alberta in importance in the province. Mining and oil extraction are also carried here.
Saskatchewan is Canada's westernmost province and the country's only one without a natural boundary. It has a total land area of 651,900 square kilometers, and the terrain is highly watered, with rivers, reservoirs, and the province's 100,000 lakes accounting for approximately 10% of the land area.
4. Manitoba: Manitoba is Canada's sixth-richest province, having a flat landscape and a continental climate. With a population of 1,383,765, it is the fifth most populated province in the country. Manitoba is among the prairie provinces, and it features flat terrain. Winnipeg is Manitoba's capital.
Agriculture, tourism, power, oil, mining, and forestry all contribute to Manitoba's economy. Agriculture is among the most significant sectors in this province; cattle husbandry is the most important form of agriculture, followed by various cereals and oilseeds. There is a significant food processing business as well; Richardson International operates an oat processing factory here, and there is also a big potato processing plant. The province's GDP per capita is C$44,654.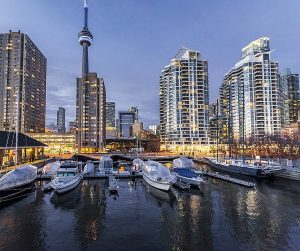 Recommended: Richest and Highest-paid CEOs in the World 2022
5. Ontario: Ontario is a Canadian province. It is situated in the heart of Central Canada. The province of Ontario holds the distinction of being the most populated in Canada. Manufacturing is among the major businesses of Ontario's economy, which is well-balanced and diverse.
In fact, Ontario accounted for 52 percent of all national industrial shipments in 2004. Mining is another key industry, and the manufacturing of forest products, particularly pulp and paper, is also quite important. This province has a sizable banking and financial services industry.
6. Quebec: Québec is among the wealthiest provinces in Canada. It is bordered on the west by Ontario, and on the north by the bodies of water James Bay and Hudson Bay. The province of Newfoundland, Labrador and the Gulf of Saint Lawrence are on the eastern border, whereas the province of New Brunswick, including states in the United States of America like Maine, New Hampshire, Vermont, and New York, are located on the southern border.
The economy of Quebec is well-balanced and diverse. Although retail trade is an important element of the economy, Quebec's economy is mostly based on the services sector, which includes financial services, insurance, transportation, education, and so on.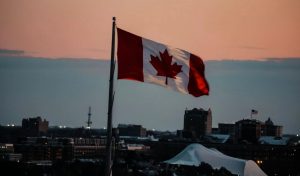 Also see: Advantages and Disadvantages of living in the United States of America
7. New Brunswick: New Brunswick is a Canadian province. It is situated on Canada's east coast, where the Atlantic Ocean meets the land. New Brunswick is the sole bilingual province in Canada, according to the Canadian Constitution; English and French speakers make up approximately equal percentages of the population.
New Brunswick's economy is diverse, including much of manufacturing as well as services. The Irving Group of Companies is in charge of a significant portion of the economy. Agriculture, forestry, food processing, and freight transportation are among its major interests. The firm is also involved in the media, energy, and shipbuilding industries.
8. Prince Edward Island: Due to a variety of characteristics, this province is just outstanding. Despite its modest size (among the smallest in the country as a whole), Prince Edward Island has climbed to the eighth position on the list of Canada's wealthiest provinces.
Despite the fact that the province lacks in terms of both size and people, wealth is migrating there. It consists of the main island of Prince Edward, as well as approximately 200 additional smaller islands. In reality, Prince Edward Island is known as the "Birthplace of Confederation," and it is home to a number of businesses that operate in a variety of industries, producing additional revenue for the government and its citizens.
The province is rich in resources, which has resulted in increased affluence for its residents. It also has natural gas, and with a GDP per capita of C$36,740, it is a wealthy country.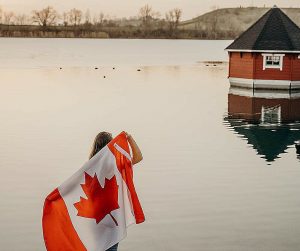 Also see: Cheapest Universities in Canada Currently
9. Nova Scotia: The popular Nova Scotia is ranked ninth on our list and is Atlantic Canada's most populous province. It is known as a marine province since it is surrounded by water. This province is especially amazing because, although being the second smallest in Canada, it can nevertheless rise in wealth at a phenomenal rate. The province exports the most lobsters in the world.
Nova Scotia has a resource-based economy, with Halifax as its capital. However, the government has done all possible to promote diversity, and Nova Scotia has established itself as a major Canadian province via deliberate initiatives and activities.
Also see: Fun Things To Do When You Are Bored
10. Newfoundland and Labrador: The Province of Labrador and Newfoundland is Canada's most eastern province and ranked the 10th richest. The Atlantic Ocean approaches the area, which is geographically located in the east. The province covers a total size of 405,212 square kilometers. The population of the province is predicted to be 525,073. The fishing industry boosted the province's economy, but it has subsequently collapsed, putting a record number of people out of work.
Today, service industries, particularly financial services, health care, and government administration, make for the majority of GDP. Because the province has gold, copper, and oil, there is a lot of mining and oil production.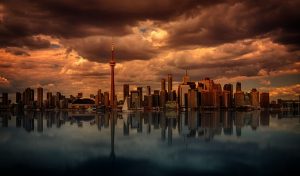 Recommended: Differences Between British and American English
Conclusion
The provinces of Canada appear to be in the following sequence. The richest provinces in Canada attract the most residents, and the province's population increases its wealth. The country's services sector is thriving, while agriculture is receiving a lot of attention. Beef, fish, wheat, and potatoes are already substantial exports from Canada.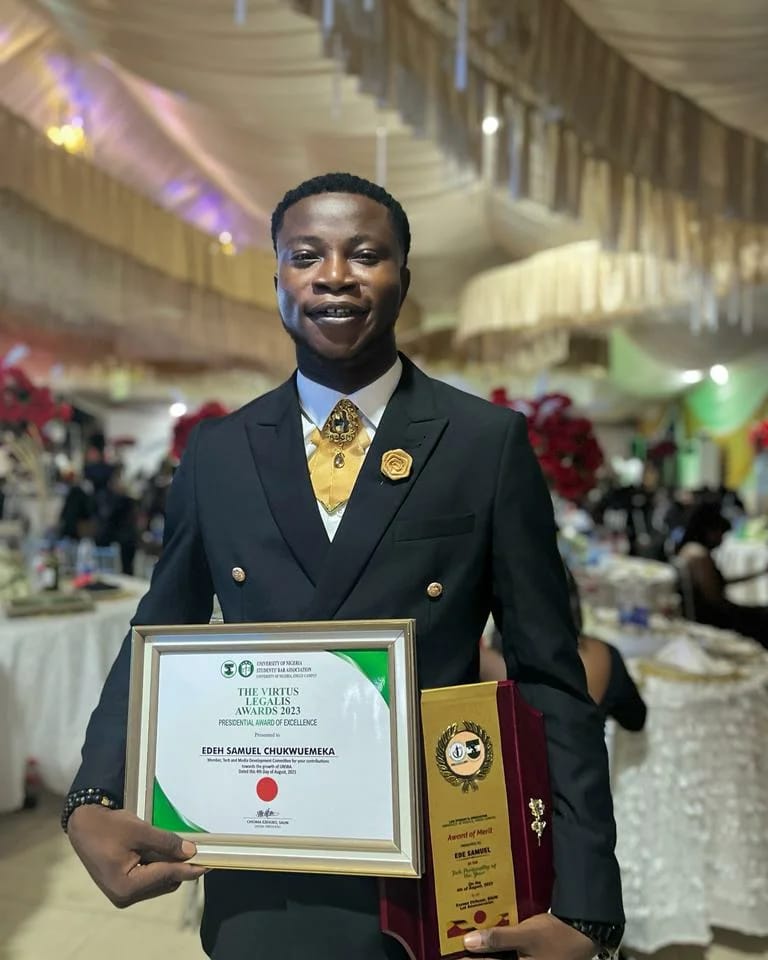 Edeh Samuel Chukwuemeka, ACMC, is a lawyer and a certified mediator/conciliator in Nigeria. He is also a developer with knowledge in various programming languages. Samuel is determined to leverage his skills in technology, SEO, and legal practice to revolutionize the legal profession worldwide by creating web and mobile applications that simplify legal research. Sam is also passionate about educating and providing valuable information to people.