Salary of Pharmacists in Nigeria 2023: When students are choosing courses for university education, their parents frequently want them to go into the health sector because of the money, respect, glory, and all the other perks that come with it. Pharmacists are among the best paid in Nigeria, though not as well as their counterparts in other countries. Professionals in the health industry are still regarded as big fish in more developed countries. There are many professionals in the health sector, including doctors, nurses, pharmacists, and others.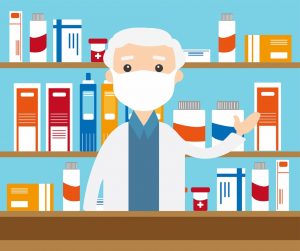 Many doctors, nurses, pharmacists, and other medical professionals are leaving Nigeria for advanced countries where they are highly valued. According to Forbes, the average monthly salary for a pharmacist abroad is $116,700. Many pharmacy graduates have massive student loan debt, but this is still good money. Only a few professions produce graduates who earn $100,000 immediately upon graduation.
Although medical professionals in Nigeria are still well compensated, they are not as well compensated as they once were. And it is unquestionably not what they are due. Although people attend school to study medical courses, the majority of them intend to travel outside of the country after graduation. Many people who want to stay in the country are unaware of what pharmacists earn in Nigeria. In this post, we will provide you with detailed information on the salary structure of pharmacists in Nigeria. We would look at their pay in the private sector, the public sector, industries, and other places.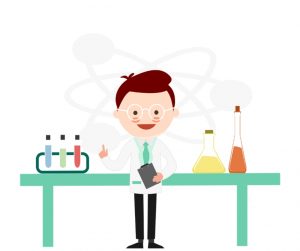 Recommended: Monthly and annual salary of doctors in Nigeria
Who is a Pharmacist?
For clarity of the subject matter, a definition is imperative. By way of definition, a pharmacist is a trained and qualified Health professional who specializes in the use, testing, storing, preserving, and provision of drugs.
They prescribe medications and fill prescriptions issued by the doctor, and they are also responsible for supplying quality drugs to patients, dispensing medical remedies to sickness and disease, review of medications which patients have been taking prior, advising patients about drugs and how to take them, and supervising the production of drugs and preparation of medicine.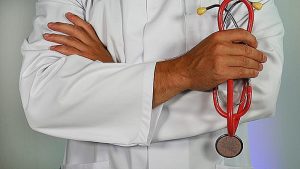 Also see: Highest paying law firms in Nigeria 2023
How to become a Pharmacist in Nigeria
Becoming a pharmacist in Nigeria is not a bed of roses. However, it is neither difficult. To become a pharmacist in Nigeria such a person must:
1. Pass the West African Senior School Certificate Examination (WASSCE) and the Joint Admissions and Matriculations board examination (JAMB).
This is the first step to becoming a pharmacist in Nigeria. To be said to have passed the WASSCE, you must have attained a credit pass in English Language, Mathematics, Physics, Chemistry, and Biology. While to be said to pass JAMB, you must have attained a minimum score of 200 in your JAMB subject combination of English, Physics, Biology, and Chemistry.
These two external examinations must be passed simultaneously, and if that so be the case you will get admission into your preferred University to study Pharmacy.
2. Pass through the University: Upon getting admission to study pharmacy, you are expected and required to successfully pass through the University, and this University must be a University accredited for by the Pharmacists Council of Nigeria for training pharmacists in Nigeria.
Recommended: Highest paying Jobs in the World 2023
3. Upon passing through an accredited University and completing core courses such as Pharmaceutical Chemistry, Pharmacognosy, Pharmaceutics, Pharmacology, Clinical Pharmacy and Biopharmacy, and Pharmacy practice and management, you will earn a Bachelor of Pharmacy (B. Pharm) degree or Doctor of Pharmacy (Pharm D) as the case maybe in some schools.
4. After obtaining this degree, you will be inducted into the profession by the Pharmacist Council of Nigeria (PCN), the statutory body responsible for regulating and controlling Pharmacy education, practice, and training in Nigeria.
5. After which you must undergo a one year compulsory Internship program, wherein you will be placed to practice under the supervision of a registered pharmacist.
6. After completing this Internship program, you must undertake and pass the pre-registration examination for Pharmacists and also undergo the compulsory National Youth Service Corps (NYSC).
Upon the fulfillment of all these requirements, you will be registered and licensed to practice as a Pharmacist in Nigeria. Thereafter you will be entitled to receive a salary in any job you may find as a pharmacist in Nigeria.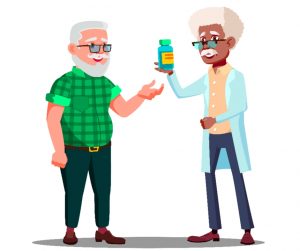 Recommended: Advantages and Disadvantages of a written constitution
Salary Structure of Pharmacists in Nigeria
The salary structure of a pharmacist in Nigeria differs respectively on your place of work either as a Pharmacist in a Government hospital, a Pharmacist in a Private hospital or a Pharmacist who is self-employed. For the purposes of this work, we shall concern ourselves with the salary of pharmacists working in Federal and Private hospitals.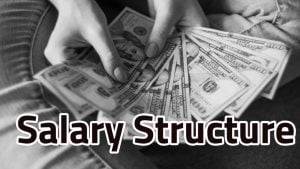 Pharmacists in Federal Hospital
The salary of a pharmacist in a Federal hospital is regulated by the Consolidated Health Salary Structure (COHESS) managed by the National salaries and wages commission in Nigeria.
According to the Consolidated Health Salary Structure:
A low level pharmacist earns 70, 000 – 160,000 Naira.
A mid-level Pharmacist earns 160,000 – 400, 000 Naira.
A well experienced pharmacist in a federal hospital earns 450,000 naira above.
Recommended: How to become a successful business entrepreneur
Pharmacists in Private Hospital
The Salary of a pharmacist in a Private hospital is regulated by the board of directors or the owner of such hospital. Hence, there is no definite Salary structure in a Private Hospital as obtainable in a Federal hospital, as salary differs based on the Private hospital and a couple of other factors. However, based on an aggregate of Research, the salary structure in a Private hospital are as follows:
An entry-level pharmacist earns 40,000 – 120,000 Naira
A mid-level pharmacist earns 120,000 – 250,000 Naira
An experienced pharmacist earns 250,000 Naira and above.
Recommended: Difference between Shares and Debentures
Pharmacist Salaries in Multinational Corporations 
Pharmacists in multinational corporations are paid based on their qualifications, professional certificates, safety certificates, and so on. Some multinational corporations pay their employees in dollars. Pharmacists in multinational corporations earn between $300,000 and $800,000 on average.
Also see: Cheapest Universities In India For International Students 2023 : Top 10
Pharmacists working for themselves
There are also self-employed pharmacists who run pharmacies and shops. These pharmacists can earn between $300,000 and $1,000,000 per year because some of them manufacture their own drugs.
We also have pharmacists who work for pharmaceutical companies and are often recent graduates. They work for the senior pharmacist to gain experience that will help them get a better job. They are paid between $60,000 and $70,000 per year.
Recommended: Advantages & Disadvantages of Tribunal over Court system
Determinants of The Salary of Pharmacists
While we can agree from the above that there is no static salary structure for Pharmacists in Nigeria, the factors which determine the definite salary of a Pharmacist in Nigeria are as follows:
a. Experience: Experience is a major determinant of the salary of a Pharmacist in Nigeria. As elucidated in this article, the higher the level of experience, the higher the salary and vice versa. Hence, to determine your definite salary as a Pharmacist in Nigeria, it must be done with respect to your level of experience and place of work.
Recommended: Ways to Improve Your Emotional Intelligence and the benefits of doing so
b. Place of work: This is another major determinant of the salary of a pharmacist in Nigeria, as in most cases salaries differ from one place of work to another. A pharmacist may work in a Federal Hospital, Private hospital, Companies, School, other institutions, or maybe self-employed. Save for pharmacist working in Federal hospital whose salary are regulated and defined by CONHESS.
The salary of a pharmacist in other place of work is not definite, and such salary may just be determined by your level of experience and place of work, as some work places particularly Companies or Organizations may be paying considerably very high even more than some federal hospitals, well some others may not be paying as much.
c. Qualification: Qualification matters a bunch particularly for pharmacists in the Academicals arena. As a pharmacist with more qualification for example a Professor will surely earn more than a pharmacists with just Ph.D., Masters, or Bachelor degree as the case maybe.
d. Expertise: While you may have the requisite level of experience, and qualification that does not necessarily make you a top notch expert in the field of pharmacy. Being a top notch expert in the field of pharmacy means that you will be sought after because of not just your experience, but knowledge, innovations, and achievements in the field of pharmacy in Nigeria.
An expert in this field earns a very considerably high salary just like the likes of Dr. Stella Okoli (Founder Emor pharmaceutical), Pharm. Elijah Mohammed, Prof Femi Oyewo Nkem, Pharm. Ifeanyi Atueyi, Pharm. Ahmed Yakasai, Pharm. Adelusi-Adeluyi, and a host of others who have established themselves as experts in the field of Pharmacy.
Recommended: Best Ways To Make Money From An App
Facts About Pharmacists In Nigeria
1. Important Healthcare Team Members: In Nigeria, pharmacists play a crucial role in the healthcare system. They collaborate closely with doctors, nurses, and other healthcare experts to deliver thorough patient care. In order to ensure that patients are given the proper drugs, dosages, and dosage forms, pharmacists provide their experience in medication management.
They are essential in preventing negative medication responses, spotting possible drug interactions, and giving patients and the medical staff important pharmacological information. This cooperative strategy aids in improving patient outcomes and the general standard of healthcare services.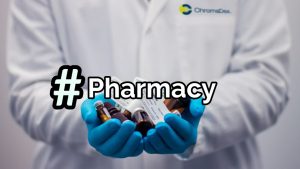 2. Safeguarders of Pharmaceuticals: In Nigeria, pharmacists look for the security of prescription drugs. They are in charge of making sure that drugs are handled, administered, and utilized by patients in a secure manner. To reduce the possibility of adverse reactions and enhance therapeutic outcomes, pharmacists thoroughly examine prescriptions, double-check drug interactions, and keep track of patients' medication profiles.
Patients receive counseling from them as well, which includes instruction on how to take their medications properly, any side effects, and important safety measures. Pharmacy professionals are essential in minimizing medication mistakes and improving patient wellbeing by encouraging drug safety and adherence.
3. Training and Education: In Nigeria, prospective pharmacists must complete a demanding five-year Bachelor of Pharmacy curriculum. This curriculum offers a thorough education in the therapeutics, pharmacology, pharmaceutical sciences, and pharmacy practice. Students learn about dose forms, medication interactions, drug development, and patient care.
Pharmacy students receive hands-on training in a variety of healthcare settings in addition to their academic education. They gain practical experience that aids in the development of their patient care and medicine dispensing abilities. Students who participate in practical training are also exposed to the difficulties and complexities of pharmacy practice, better preparing them for their careers.
In Nigeria, pharmacists are encouraged to participate in continuing professional development (CPD) after graduation. CPD programs give pharmacists the chance to upgrade their knowledge and abilities, keep current on developments in pharmacy practice, and help to continuously improve patient care.
RECOMMENDED: Causes, Effects and Solutions to brain drain in Nigeria
In conclusion, it is instructive to note that in addition to the aforementioned Salary Structure, pharmacists in Nigeria usually earn other allowances and bonus. Thus, establishing it as a well lucrative profession in Nigeria as earlier stated in this article.
Furthermore, in the case of pharmacist who are self-employed, their salary is determined by their profit from their pharmaceutical store, company or other ventures, and this is very lucrative provided your business is flourishing well. This is furnished by the fact self-employed pharmacists are the richest in Nigeria.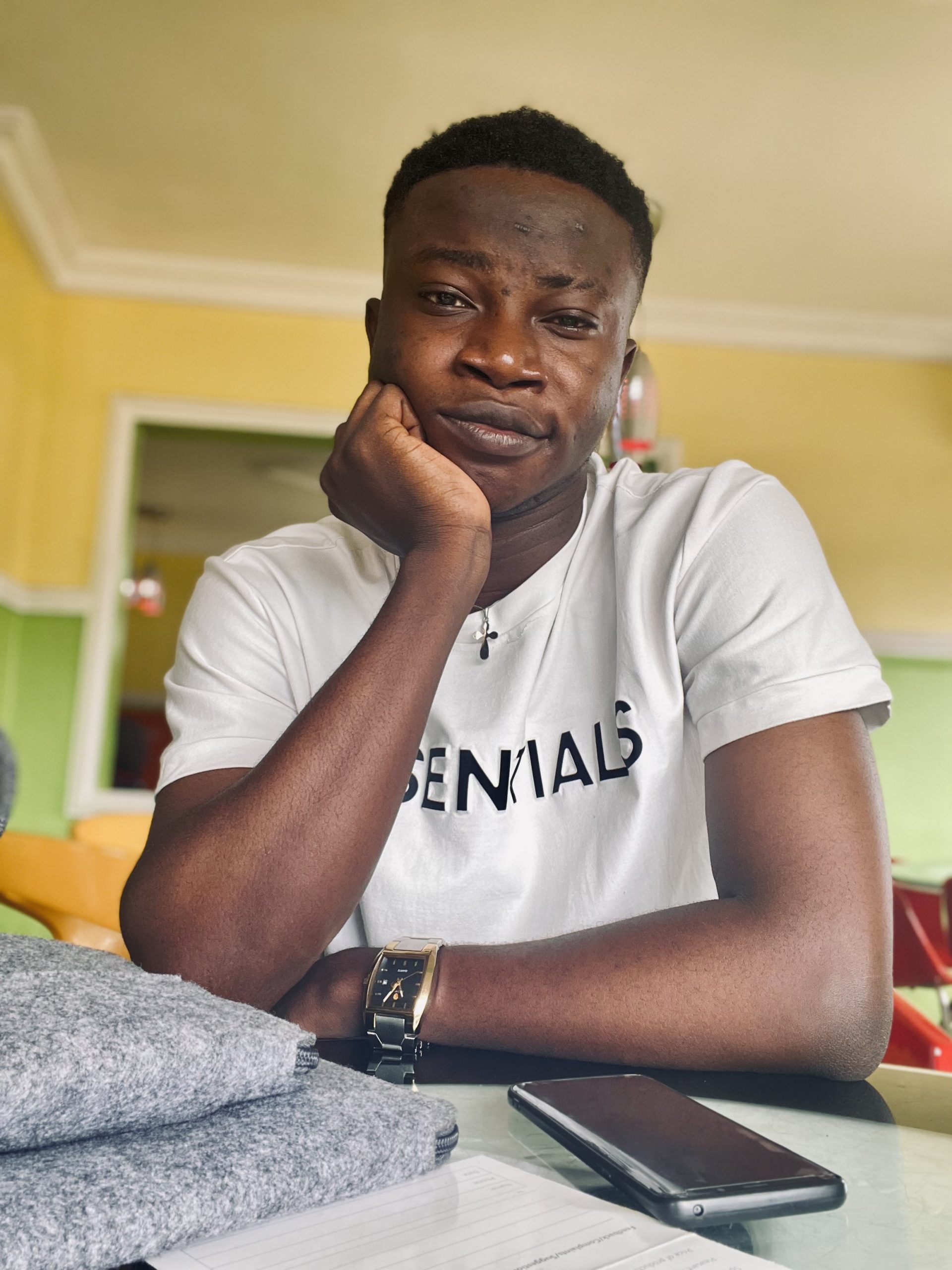 Edeh Samuel Chukwuemeka ACMC, is a Law Student and a Certified Mediator/Conciliator in Nigeria. He is also a Developer with knowledge in HTML, CSS, JS, PHP and React Native. Samuel is bent on changing the legal profession by building Web and Mobile Apps that will make legal research a lot easier.