Worst Airlines in the world: Without human connection, life is practically meaningless, and such relationships are enabled through communication and transportation. There are several modes of transportation, but air travel seems to be unique. It is quick and easy. Despite its appeal, many individuals have entered it, including state actors, and as the market expands, so does the competition. This has led us to assess some of the world's underperforming airlines.
Airline service quality, safety record, and customer satisfaction vary substantially. Poor customer service, frequent delays, safety issues, and unpleasant circumstances have all been leveled against several airlines. In this discussion, we'll look at some of the airlines that have garnered bad attention in these areas, as well as the reasons behind their notoriety as some of the world's worst. Keep in mind that this evaluation is subject to change as airlines strive to improve their services and answer consumer complaints.
Recommended: Cheapest Places to Live in the United Kingdom
Top 10 Worst Airlines in the world
1. Tap Air Portugal: The 1945-founded airline has received a lot of internet complaints regarding delayed and misplaced bags, as well as some misunderstanding about baggage prices in general. Still, if you're flying into or out of Lisbon, where Tap Portugal is based, there's a good possibility you'll be travelling on this airline, so be prepared.It has received several critical comments as a consequence of their bad service and casual attitude of her workers. It received a very poor grade for on-time performance, quality of service, and claim processing.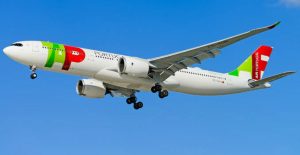 2. EasyJet: As a result of Thomas Cook Airlines' demise, the United Kingdom's cheap airline, EasyJet, is currently the worst in the world. EasyJet complaints are mostly about the airline's poor claim handling. The airline serves 132 airports in 31 countries, making it a popular option for low-cost, short-distance trips.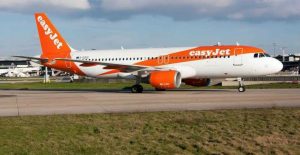 However, EasyJet is a very new firm, having been in operation for just over 20 years. And, as they say, "you get what you pay for." If the cheapest flights are all that counts, you could be content with the low-cost EasyJet choice.
Recommended: Hardest Musical Instruments To Play and Learn
3. Kuwait Airways: Kuwait Airways serves over 30 locations in Europe and Asia. In recent years, the airline has suffered, with large losses, a scandal involving a porn actress in the cockpit, and criticism over its decision to prohibit an Israeli lady from traveling due to her nationality.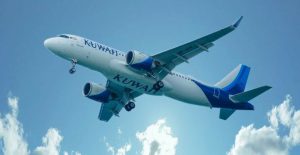 It has also been named one of the worst airlines in the world, after several claims and complaints about bad service. Customers have complained about everything from the employees being unpleasant and useless to the aircraft being unclean and out of date.
4. Korean Air: Despite providing excellent service, the airline remains one of the worst in the world. This South Korean flag carrier airline was created in 1969 and serves 124 destinations in over 43 countries. The family-run business made news a few years ago when two of the CEO's daughters left after multiple humiliating occurrences and suspicions that the family used the airline's jets to avoid paying taxes on expensive products.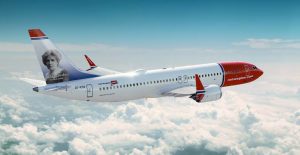 Some of them are pretty humiliating, and they are the reason why it is regarded as one of the worst airlines. According to one customer, the airline has raised its fees by 350%, and contacting any agent is now impossible; you are at their mercy.
Also see: Most Dangerous Places In The World
5. Ryanair: The airline has 2,000 daily flights from 37 locations, servicing over 130 million consumers every year.It's difficult to match the airline's often outrageously cheap fares, but be warned: the firm charges extra for almost everything, including carry-on baggage and the luxury of sitting beside loved ones. Some of their customers who had encountered the negative aspects of their service regarded it as one of the worst airlines in the world.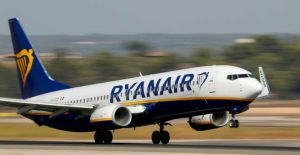 6. Norwegian: As shown by the unfavorable comments of the majority of its passengers, the airline remains one of the worst in the aviation business. Despite speculations that the Norwegian bargain carrier may go bankrupt shortly, owing mostly to the cancellation of many flights between the United States and Europe, the airline continues to operate.
In fact, after discontinuing routes in the summer of 2019, it launched extra flights to other locations in the autumn, depending on Americans relying on the airline to keep them on vacation at super-low fares. Norwegian, founded in 1993, is Norway's biggest airline – also the poorest in claim handling, according to the rankings. Online reviews are consistent with terms like "rude," "unhelpful," and "useless," scoring just 2.3 in the category.
Norwegian, founded in 1993, is Norway's biggest airline – also the poorest in claim handling, according to the rankings. Online reviews are consistent with terms like "rude," "unhelpful," and "useless," scoring just 2.3 in the category.
Recommended: Can I Learn Programming With a Phone
7. Transavia: The Dutch Transavia, which has been in operation since 1965, is the budget carrier for KLM and, in turn, Air France. Transavia, which serves over 110 locations, advertises free seat selection, free entertainment, and free carry-on luggage. But don't be deceived. Flights, according to reviewers, are not usually "low on cost" and do not include free food or beverages. Poor service complaints were widespread. However, if you are willing to make the compromise for cheap, it does offer flights in Europe for as little as 25€.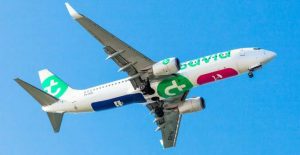 8. Aerolineas Argentinas: Aerolineas Argentinas is the eighth airline on the list. It is Argentina's national flag carrier. The airline was created in 1950 and now serves 59 destinations in 13 countries, including 35 in Argentina. Every year, over 11.5 million passengers travel with Aerolineas Argentinas.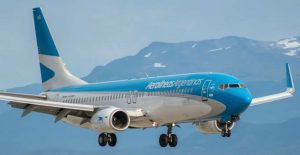 Despite its poor ratings, travelers travelling inside Argentina may wish to consider the airline; in 2019, the firm announced a "customized fares" option, allowing travellers to pay for just the services they need. The poor performance and quality of service has received thunderous echoes from numerous dissatisfied customers who couldn't resist the impulse to vent about the airline.
Recommended: Worst University In The World
9. Vueling Airlines: When analyzed, the airline ranks among the poorest in the world. Poor communication, poor service, and frequent flight modifications and cancellations are typical complaints regarding Vueling Airlines, the country's second-largest airline behind Iberia. The airline also had an awkward and bizarre incident with professional soccer star Lionel Messi, for which they apologized.
Vueling, although boasting a good track record for on-time performance and service quality, did not do well when it came to claim processing. Furthermore, the airline has a very poor rating for on-time performance, quality of service, and claim handling. Still, flights to 131 places are quite cheap, as long as you don't mind being upset throughout your journey.
10. Air Mauritius: Air Mauritius was established as the country's official carrier in 1967, the same year it earned independence from Britain. Since then, it's earned a mediocre reputation, with many customers complaining about its bad meals on Tripadvisor. According to certain passenger evaluations, some unpleasant statements were made in this regard; On-the-ground services are abysmal.
Passengers were not informed of any flight delays. I've been waiting in line for meals for almost an hour. Non-vegetarian meals are served to vegetarian travellers. Staff at Mauritius Airport were rude. To summarize, the airline provides poor customer service and performs poorly.
Recommended: Oldest Secondary Schools In Nigeria (With Pictures)
To summarize, the airline sector is varied, with certain carriers experiencing criticism and garnering reputations as the worst in the industry owing to variables such as poor customer service, safety problems, and persistent delays. While these unfavorable opinions might have an influence on an airline's image, it's vital to remember that the business is fluid, and airlines are always working to solve these problems and enhance their services. To guarantee a more joyful and comfortable travel experience, passengers should study and consider numerous variables while selecting an airline, such as safety records, customer reviews, and general reputation.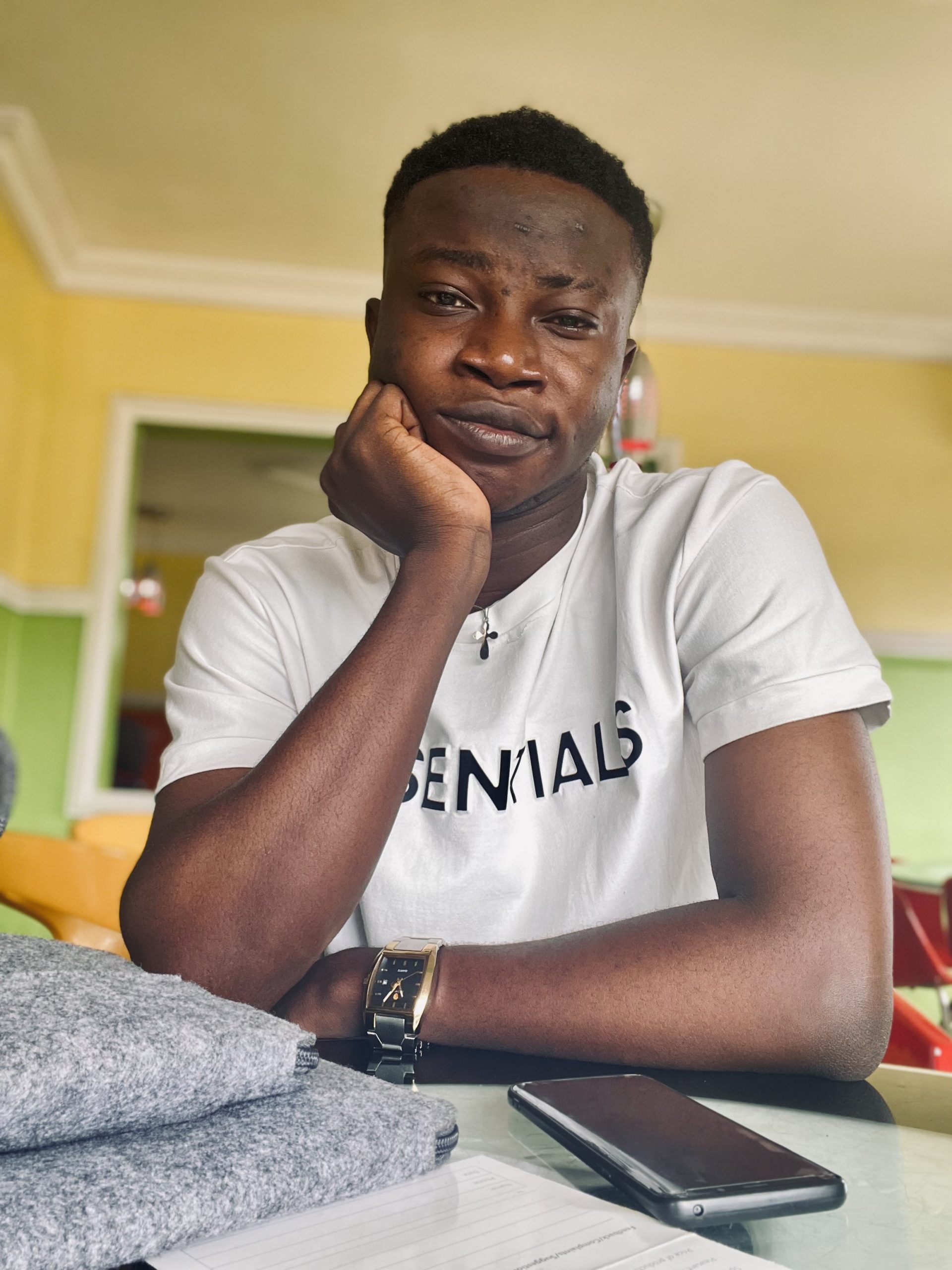 Edeh Samuel Chukwuemeka ACMC, is a Law Student and a Certified Mediator/Conciliator in Nigeria. He is also a Developer with knowledge in HTML, CSS, JS, PHP and React Native. Samuel is bent on changing the legal profession by building Web and Mobile Apps that will make legal research a lot easier.