Best Afrobeat Musicians in Nigeria: Nigeria's music business is well known around the world for its dynamic and varied sounds. Afrobeat stands out among the many genres that have thrived in the nation as a vibrant and significant genre that has won the hearts of music lovers all over the world.
Afrobeat, which combines highlife, jazz, and traditional African rhythms with modern components, has become a cultural phenomenon because of the gifted artists who created and popularized it.
We will study some of the top Afrobeat musicians who have had a lasting influence on the genre as we delve into the world of Afrobeat music in Nigeria.
Recommended: Differences Between British and American English
Top 8 Most Popular And Best Afrobeat Musicians in Nigeria
1. Fela Kuti: Without including Fela Kuti, the father of Afrobeat in Nigeria, no study of the genre would be complete.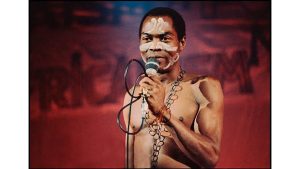 Fela Anikulapo Kuti, who was born in 1938, was not just a musician but also a multi-instrumentalist, composer, and political activist.
He is frequently referred to be the inventor and father of afrobeat. Jazz, funk, and highlife were major influences on Fela's music, which he combined with stirring lyrics that spoke to social and political issues in Nigeria.
The captivating rhythms and moving social satire found in songs like "Zombie," "Water No Get Enemy," and "Sorrow, Tears & Blood" are examples of Fela's talent.
His iconic status in the history of Nigerian music was further cemented by his charismatic and energizing live appearances. It is impossible to overestimate the influence of Fela Kuti on Afrobeat since his music continues to move and inspire listeners all over the world.
2. Burna Boy: Burna Boy has become one of the key figures in modern Afrobeat music in recent years. Burna Boy, who was born Damini Ebunoluwa Ogulu in 1991, became well-known in 2012 thanks to his first big song, "Like to Party."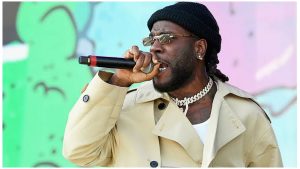 Burna Boy has dominated the world music industry with his distinctive voice, varied style, and Afro-fusion approach. His 2019 album "African Giant" received a ton of praise and featured hits like "Anybody" and "Ye."
Afrobeat, reggae, dancehall, and other genres are blended together in Burna Boy's songs to create a distinctive and alluring sound. His songs resonate with a large audience both in Nigeria and beyond because they frequently address issues of identity, African pride, and social consciousness. Burna Boy has clearly established himself as one of Nigeria's top Afrobeat musicians with Grammy Awards and numerous awards to his name.
See Also: Advantages and Disadvantages Of Intra Ethnic Marriage
3. Wizkid: Another performer who has significantly influenced the Afrobeat genre is Ayodeji Ibrahim Balogun, better known by his stage name Wizkid. Born in 1990, Wizkid rose to fame at a young age as a result of his 2011 first album "Superstar."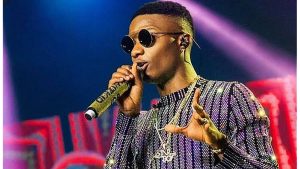 His unusual voice, catchy songs, and charismatic stage presence helped him become popular right away. Wizkid's music expertly combines afrobeat, reggae, and contemporary pop elements, making it appealing to a broad audience.
Collaborations with foreign musicians like Drake and Beyoncé have increased his international profile even more. He has received recognition for songs like "Ojuelegba," "Come Closer," and "Fever" that have reached the top of the charts and won him prizes including many BET prizes and a Grammy nomination. His contribution to the Afrobeat genre and his success abroad have solidified Wizkid's reputation as one of Nigeria's top artists.
4. Tiwa Savage: The "Queen of Afrobeat," Tiwa Savage, has unquestionably made an irreplaceable impact on the Nigerian music landscape. Tiwa Savage, who was born in Lagos in 1980, started singing at a young age, providing background vocals for other singers before beginning her solo career.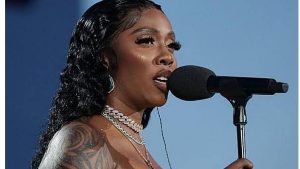 Tiwa Savage has achieved both critical and commercial success thanks to her strong vocals, alluring stage presence, and adaptable style.
Afrobeat, R&B, pop, dancehall, and other genres are all incorporated into Tiwa Savage's music to produce a unique and contagious sound. "Kele Kele Love" and "Eminado," two of the big singles from her debut studio album "Once Upon a Time" (2013), helped launch her to fame.
Her artistic development was demonstrated in later albums like "R.E.D" (2015) and "Celia" (2020), both of which included collaborations with well-known musicians from Nigeria and other countries.
The influence of Tiwa Savage goes beyond Nigeria. Her global impact has been further cemented by her collaborations with international artists like Beyoncé, Major Lazer, and Omarion. Her successful duet with Wizkid on the number-one single "Ma Lo" got a lot of praise and demonstrated her ability to fascinate listeners from all cultural backgrounds.
Tiwa Savage has received multiple honors, including MTV Africa Music honors, BET Awards, and The Headies, in addition to being honored for her musical accomplishments.
Her honors and wide-ranging acclaim attest to her talent and the difference she has made in the music business. She recently gave a performance of "Key to the Kingdom" at King Charles of England's coronation, a song from the Lion King album on which she collaborated with Beyonce.
See Also: Best Countries To Study Abroad 2023
5. Asa: Nigerian-French singer-songwriter Asa, real name Bukola Elemide, is renowned for her entrancing and soulful music. Her distinctive fusion of Afrobeat, jazz, and pop has brought her recognition on a global scale.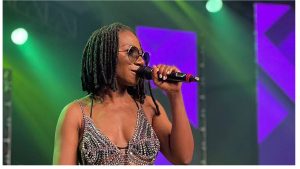 Asa has established herself as one of the top Afrobeat artists with her velvet voice and reflective lyrics, winning fans over with songs like "Jailer" and "Fire on the Mountain."
She is regarded and influential in the Afrobeat genre thanks to the depth of passion and social commentary in her music. Other renowned Afrobeat artists like Wizkid and the highlife crooners, The Cavemen, may be heard on her most recent album, "V."
6. Yemi Alade: Yemi Alade, a Nigerian singer and songwriter popularly known as "Mama Africa," has become well-known for her upbeat and lively Afrobeat sound.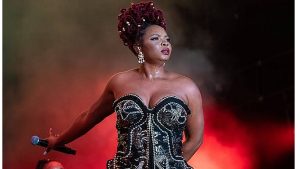 Her contagious melodies and commanding voice have captured audiences all around the world. Afro-pop, R&B, and dancehall are combined in Yemi Alade's songs to create a vibrant and energizing atmosphere.
With singles like "Johnny" and "Oga," she has distinguished herself as one of the best Afrobeat artists, bringing excitement and vibrancy to the genre.
7. Davido: Born David Adeleke, Davido is a prominent figure in the Afrobeat music industry and a Nigerian singer, songwriter, and record producer.
His upbeat and contagious approach combines Afro-pop, Afrobeat, and highlife to produce melodic and rhythmic songs.
Davido, who is well-known for his affable stage persona, has produced a number of top-charting singles, including "Fall" and "If." Davido has solidified his position as one of the top Afrobeat musicians by consistently pushing the genre's boundaries with his melodic hooks and compelling performances.
Must Read: How To Concentrate/Focus When Studying
8. 2Baba: One of the greatest Afrobeat artists of all time is 2Baba, popularly known as 2face Idibia. 2Baba, a Nigerian musician who grew up in Jos, rose to fame in the late 1990s as a member of Plantashun Boiz, a renowned group of musicians from Nigeria.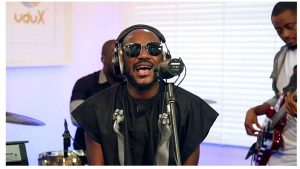 They were propelled to popularity by the enormous success of their debut album, "Body and Soul." But 2Baba's solo endeavors were when his prodigious talent and artistic ability were truly on display.
With hits like "African Queen," "True Love," and "If Love Is a Crime," 2Baba's music ably portrays the spirit of love, romanticism, and social consciousness.
His genuine and sympathetic lyrics, together with his soothing vocals, have made him popular with listeners all around the world. Numerous honors and prizes, including as the MTV Europe Music Award, the BET Award, and numerous Nigerian Entertainment prizes, have been given in recognition of his influence.
See Also: Most Expensive Books In The World 2023
Conclusion: Nigeria's Afrobeat music scene has been blessed with an abundance of brilliant musicians that have helped to shape the genre and take it around the world. Fela Kuti's groundbreaking work created the groundwork for Afrobeat, and musicians like Burna Boy, Wizkid, and Tiwa Savage have elevated the genre with their fresh sounds and all-encompassing appeal.
One thing is certain, despite the Afrobeat movement's ongoing evolution: Nigeria's thriving music industry will continue to nurture amazing artists that push limits, defy expectations, and enthrall audiences around the world. Nigeria will continue to be at the forefront of the genre's global prominence as a result of the legacy of these musicians and their contribution to Afrobeat.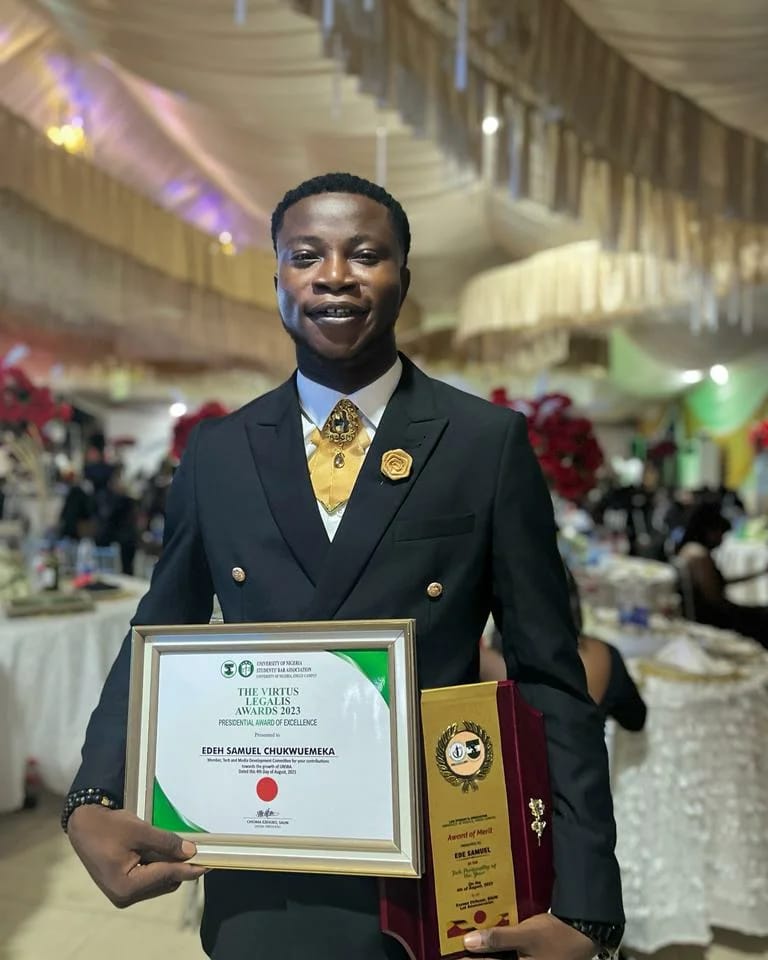 Edeh Samuel Chukwuemeka, ACMC, is a lawyer and a certified mediator/conciliator in Nigeria. He is also a developer with knowledge in various programming languages. Samuel is determined to leverage his skills in technology, SEO, and legal practice to revolutionize the legal profession worldwide by creating web and mobile applications that simplify legal research. Sam is also passionate about educating and providing valuable information to people.