Best Music Schools in the World: A music career is appealing to people who are enthusiastic about their talents and abilities. Individuals who pursue their passions to the letter might have a highly rewarding job. As a result, enrolling in a reputed music school may lead to a variety of music-related roles and professions. It is a career with no fixed path that is based mostly on an individual's talents, skills, and a strong connection to the industry.
As a result, getting into a school with a good reputation is critical if you want to be the best fit in a sea of changes in this profession. While many schools offer music programs, only a few have a strong reputation as music education leaders; the majority of these top music schools and conservatories are located in the United States and Europe. Let's take a look at the top ten, shall we?
Recommended: Features and Characteristics of a Drama
What is a good music school?
The study, training, and research of music are the focus of a music school. People also call it a music academy, music faculty, college of music, music department, conservatory, or conservatoire, in addition to "music school." They all signify the same thing; the only difference is that schools around the world will use whatever name they like.
While many musicians attend music schools, certain countries require children to learn music at various levels of their education. As a result, music can be studied at the primary, secondary, and postsecondary levels. However, for the sake of this article, we shall focus on higher music institutions.
Recommended: Advantages and Disadvantages of Being a Teacher
Why Attend a Music School?
Skills, talent, and education are all important components of a successful music career. Music is as old as man, and many will say that ancient men didn't go to school to learn how to play it, despite being skilled at it.
True, but the world has progressed, and we now attend school for things that previously did not necessitate the attendance of a school. Music isn't immune to this, and music schools can help you. Here's how.
a. Attending a music school early in childhood allows you to form relationships that will last throughout your musical career. You'll meet industry professionals who could become future bandmates, business partners, coworkers, and clientele. Some will serve as mentors, advisors, and friends to you.
b. You'll learn about the music industry at music schools. Many outstanding music schools across the world will provide you with access to industry specialists who will teach you things about the art that you will never learn in a classroom.
Also see: Best Art Courses to study in the university
c. Music schools will, above all, boost your knowledge and skills. Even if you were born with the natural ability to play beautiful music, you may not be able to master it without attending a decent music school.
d. Aside from that, music education will help you develop as a person in ways other than music. It's not uncommon to see gifted musicians jeopardize their careers by leading risky lifestyles. Colleges and universities have a way of delivering knowledge that goes beyond what your major provides. This new understanding contributes to your personal growth and helps you shape your life.
Recommended: Best Rappers in Africa 2022
Top 12 Best Music Schools in the World
1. The Julliard School, New York: The Julliard Institution in New York City, which was founded in 1905, is the most prestigious performing arts school in the world. Admissions to one of the greatly prestigious colleges in the country are notoriously difficult, with an acceptance rate of roughly 7%. The world-class educational experience is unavoidable for those who are accepted. Music, dance, and theatre are all offered at Juilliard as an undergraduate and graduate degrees.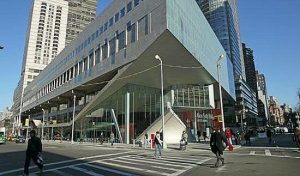 Vocal Arts, Jazz Studies, Composition, Historical Performance, and Conducting are among the outstanding programs offered at the music school. Students are also given live performance opportunities. Over 700 Julliard-sponsored live performance opportunities in music (opera, jazz, contemporary, chamber, etc.) are available each year, and they are considered one of the school's most significant assets.
Although there are no specified courses, GPAs, or standardized test scores required for admission, a well-rounded profile is desirable. They do, however, necessitate excellent performance and musicianship, as well as talent, training, and abilities. Julliard has produced world-renowned alumni in the realm of performing arts until now. David Bryan, the keyboardist for Bon Jovi, is a notable alumnus.
2. Berklee College of Music, Boston: Berklee College of Music is indeed a privately, autonomous college of modern music that is the world's biggest. Berklee is the destination to go to if you want to be a chart-topping musician. Berklee's music programs incorporate pop, rock, as well as other current music styles rather than orchestras as well as classical composition.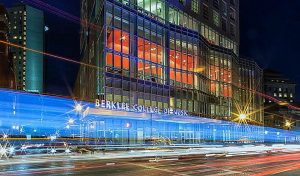 Famous Berklee alumni include artists John Mayer & Quincy Jones. Students can focus on fields including music business, electronics production, designing, & music production, among others. Berklee students have won a slew of Grammys, Latin Grammys, Emmy Awards, and other honors.
Berklee provides undergraduate & graduate degrees, as well as online certificates or degrees, summer programs, and other opportunities. An audition, as well as an interview, are typically required for undergraduate applications, however, they may not be required for graduate admissions. Those interested in applying should visit Berklee's application page for further information.
Recommended: Differences between law and morality
3. Royal Academy of Music, London: The Royal Academy of Music is the world's oldest music school, located in London. Sir Elton John, the world's most famous musician, is among the most well-known alumni. Individual goals can be accomplished through many postgraduate diploma programs offered by the institution, which include musical theatre, performance and composition, creative music administration, jazz, and more.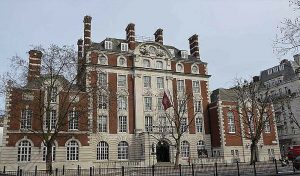 The school also provides a variety of postgraduate diploma programs to fit individual interests. It also offers Junior programs for musicians under the age of 18, as well as Open Music Academy projects and activities for people of all ages. The academy encourages active research, fosters a practice-based research culture, and improves all aspects of education.
Some research events, including workshops and composer forums, are also open to the public. The academy also has one of the most impressive collections of musical instruments and artifacts in the world. Most programs have a competitive admissions process that includes an audition.
Recommended: Best books to read on love and relationships
4. Moscow Imperial Conservatory, Moscow: The Moscow Conservatory, one of Russia's oldest conservatories, is located in Moscow, Russia. It is one of the world's most prestigious music academies. The institution provides undergraduate and graduates degrees in musical performance, music journalism, composition, and music research, among other disciplines. Entrance exams for originality, professionalism, literature and other factors are used to choose students. Because the assessments are often performed in Russian, you must be fluent in the language.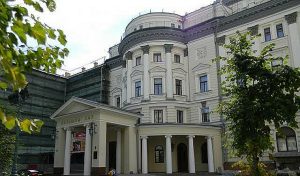 However, a Russian literature admission exam may be waived for international students. To begin the application process, interested individuals should contact the admissions department directly. Many world-renowned pianists, composers, violinists, and other musicians have graduated from the conservatory.
5. Royal College of Music, London: Another well-known music conservatory is the Royal College of Music in London, which offers world-class fine arts programs at all levels, from undergraduate to doctoral. Master of Education, Master of Science in Performance Science, Bachelor of Music, Master of Music, Master of Performance, and more programs are available.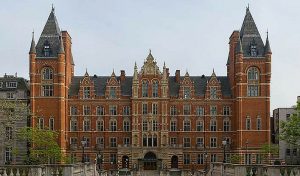 The institute also provides study abroad exchange programs with top colleges in the United States, Europe, Australia, and Japan, allowing students the opportunity to learn about other cultures and work in new settings. The Royal College of Music's alumni network includes a slew of Grammy Award-winning composers and musicians. Andrew Lloyd Webber, a Grammy Award-winning composer and one of just fifteen people in the world to have received an Emmy, Grammy, Oscar, and Tony Award, is one of the noteworthy graduates.
Recommended: Countries with the best education system in the world
6. The University of Music and Performing Arts, Vienna: The University of Music and Performing Arts in Vienna is Austria's and one of the world's largest institutions of music, theatre, and film. The university, which was founded in 1817, educates around 3000 students in Music and Performing Arts from 70 countries and provides over 115 study options. With over 1300 artistic and cultural events organized each year, the university is also Austria's largest cultural event organizer.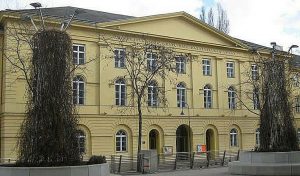 Music and Instrumental Training, Music Therapy, Films and Television, Computer Music and Electronic Media, Respiratory, Vocal, and Physical Education, and many other courses and specialties are available to students. For students interested in cultural and artistic studies, the university also offers Ph.D. degrees. Well-known and well-known singers, songwriters, string players, pianists, performers, and others are among the university's graduates.
7. Conservatoire de Paris (Paris Conservatory), Paris: The Conservatoire de Paris is a world-renowned music and dance school. Dance, Music, Sound Engineering, and Pedagogy are the Conservatoire's main areas of study. Musicology and Analysis, Vocal Disciplines, Jazz and Improvised Music, Early Music, and other programs are popular.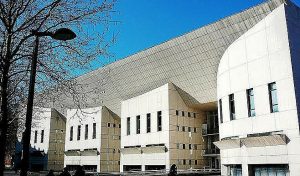 The institution, which is unique in France, provides two study areas for people interested in Sound Engineering: sound engineering and musical acoustics. An admission examination is required for both undergraduate and graduate programs, and it is open to students of all nationalities. Applicants must examine the admission and entrance test requirements, as each examination has an age limit.
Also see: Countries that offer free education to students
8. Yale School of Music, New Haven, Connecticut: The Yale School of Music, one of Yale's 12 professional schools, is well-known for producing numerous great musicians and film composers. In collaboration with Yale College, the schools provide a combination Bachelor of Arts/Master of Music program, a certificate program in Performance, an Artist Diploma, and two master's degrees: Master of Music, Master of Musical Arts, and Doctor of Musical Arts.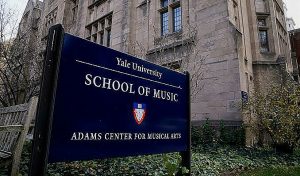 Live performances by students are held at the school regularly. The student profile includes excellent talents with degrees from well-known international and American music academies; admissions are extremely selective. The Yale University Admission portal is used to complete the application. You should review the program's unique requirements for the application checklist.
Recommended: African Countries with the Most Handsome Men (With Pictures): Top 10
9. New England Conservatory of Music (NEC), Boston: This is the country's oldest independent music school, as well as the only one to be listed as a National Historic Landmark. The piano, strings, brass, and woodwinds sections of NEC are well-known.
Undergraduate certificates and degrees, master's programs, graduate diplomas, and artist credentials are all available at the conservatory. There are also joint double degrees with Harvard University and Tufts University. NEC also offers a variety of summer programs for people of various ages.
Students can perform as soloists, large and small groups, and even paid gigs through NEC's Music Referral Service and Community Performances & Partnerships Programs. The school is noted for allowing students to enhance their abilities and pursue their desired career path. An audition and the submission of a prescreening recording may be required as part of the application process, which is conducted entirely online.
Before beginning the application process, double-check all of the information on the school's website.
10. Curtis Institute of Music, Philadelphia: Every aspiring opera singer's ideal school is the Curtis Institute of Music in the United States. With an acceptance rate of only around 4.8 percent, it is one of the world's most prestigious music schools. Undergraduate and postgraduate music performance programs, as well as music in opera, a Post-Baccalaureate Diploma, and a Professional Studies Certificate, are all available at the institution. Strings, Brass, Organ, Vocal Studies, and other specializations are available to meet unique requirements.
Students can also participate in a unique 'career studies' program to learn about industry trends, hands-on technology, pedagogy, entrepreneurship, and community-based projects. Many Curtis grads have gone on to have great careers in music. There are particular application and audition requirements for each program and specialty. Before applying, students should consult the school's website.
Recommended: Best Countries To Study Abroad
11. Manhattan School of Music, New York: New York City's private Manhattan School of Music (MSM) is a music school. The institution provides a bachelor's in musical theatre along with bachelor's, master's, and doctoral degrees in jazz, classical, and composition. The Manhattan School of Music, which is situated on the West side of New York, began as a community school providing musical instruction to the city's immigrant population. Jazz art, classical programs, musical theater, contemporary performances, and orchestral performances are just a few of the programs this institution offers.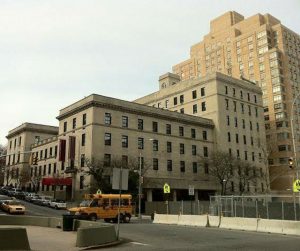 Over a thousand students attend the institution, which has an acceptance rate of 40%, along with about 250 faculty members. It is regarded as having one of the best musical theater programs of any university in the US. Alumni of the Manhattan School of Music hold distinguished teaching positions or perform with orchestras and opera companies all around the world.
Recommended: Most Expensive Yachts In The World
12. The University of Southern California Thornton School of Music, Los Angeles, USA: One of the nation's oldest music institutions, the University of Southern California's Thornton School of Music was founded in 1884, just four years after the institution as a whole.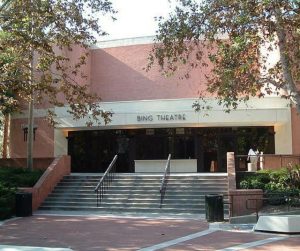 It has more than a century of expertise in understanding what it takes to produce genuinely great players because it is one of the nation's oldest music institutions. Despite the institution's emphasis on musical genres, including jazz, classical, and older traditions, the program offers a renowned curriculum for people who desire to work in the music business but may not be artists themselves.
Even if you want to focus on the more creative aspects of being an artist, taking classes to educate you on what's going on in the industry can only be beneficial to you, and this is a terrific location to get such a balanced education. This university should be noted by prospective music business majors. The film-music industry is well-connected to USC as well.
Recommended: Best commercial courses to study in the university
Conclusion
The greatest institutions are already competitive, but music schools have a reputation for being even more selective and demanding. If you're a committed music student in high school, you may already know where you want to go to college. Above, we've included the world's most prestigious music institutions, all of which will provide you with the best education and supervision.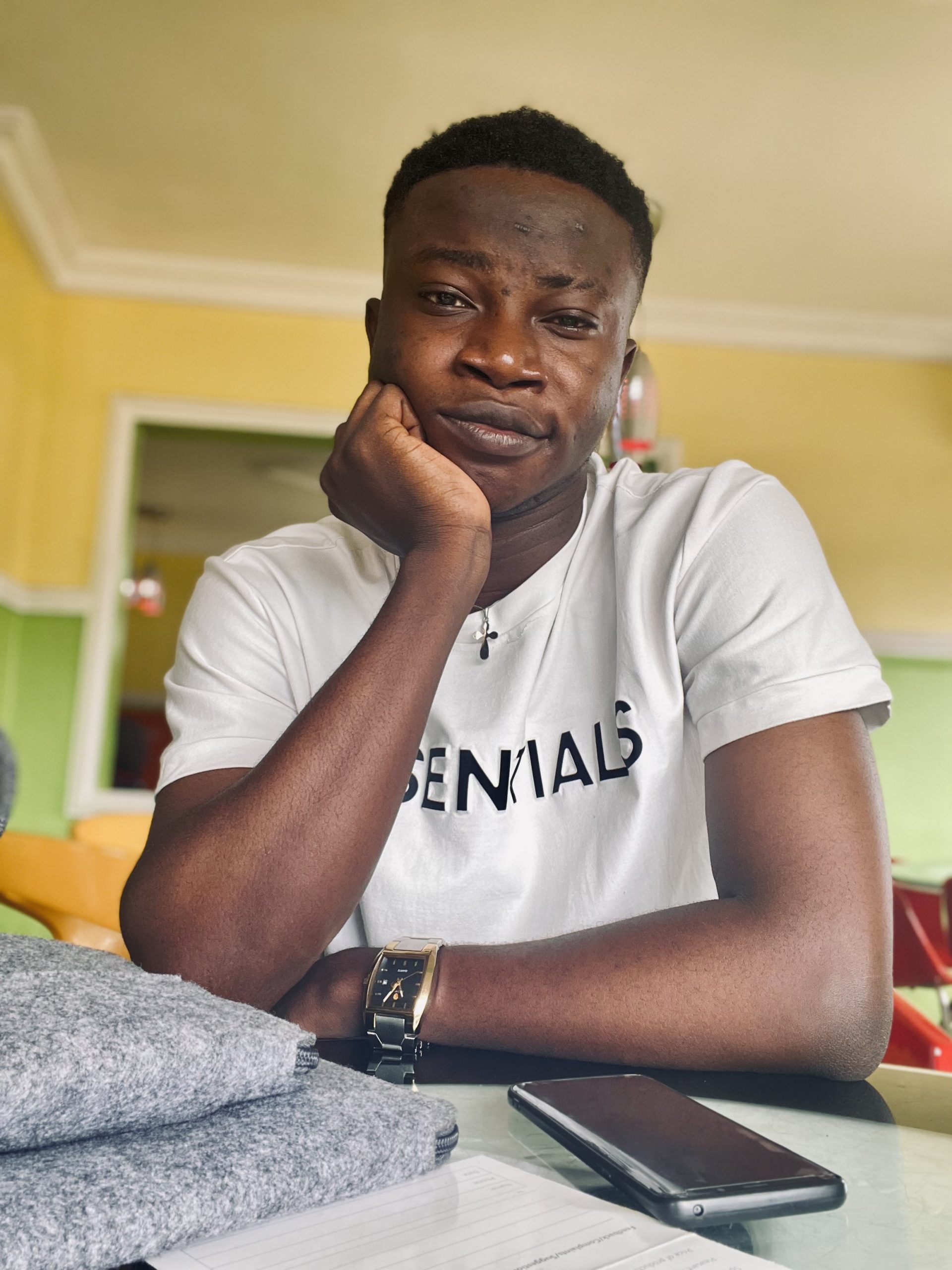 Edeh Samuel Chukwuemeka ACMC, is a Law Student and a Certified Mediator/Conciliator in Nigeria. He is also a Developer with knowledge in HTML, CSS, JS, PHP and React Native. Samuel is bent on changing the legal profession by building Web and Mobile Apps that will make legal research a lot easier.