Best female rappers in the world: Male rappers have long dominated the rap industry, from giants like Jay Z, Dr. Dre, and Eminem to up-and-comers like Lil Nas X, Jack Harlow, and Post Malone. But don't forget about today's top female rappers, who continue to produce some of the most imaginative and flowing flows in the game. Women and lyrics about women in an objectified position yearning to attach to the rapper in question are particularly popular in a genre where the major topic of discourse for most male rap artists is to talk about power and wealth.
Instead of talking about the power and fortune that comes with fame, women in rap music have created the groundwork for what rap and hip hop may be about. Rap music can include a variety of subjects, including empowering others, breaking social stigmas, discovering oneself, and discussing the present political atmosphere, to name a few.
While many female rappers have joined the brigade of outstanding music from the female side of rap and hip hop over the last few years, let us not forget the ladies who have cemented their history as being important, extraordinary, and much ahead of their time, shaping rap music as it is today. So in this writing, we will be looking at the top ten female rappers in the world.
Recommended: Best Rappers in Africa 2023
Top 12 Biggest/Best Female Rappers in the World 2023
1. Missy Elliott: Missy Elliott is indeed a multiple grammy Award-winning female rapper, performer, composer, as well as record producer. She achieved a lot of popularity with songs such as "Sock It 2 Me," "Get Ur Freak On," and "Work It." In 2002, Missy won her first Grammy for Timbaland's hit "Get Ur Freak On." She won Grammys for "Scream aka Itchin'" (2003) and "Work It" (2004), including for her record Under Construction (2004) and the film "Lose Control".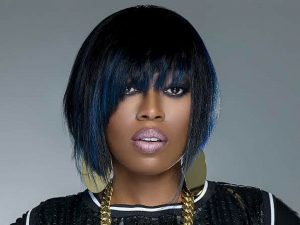 Missy has also won American Music Awards, multiple BET Awards for best female hip-hop artist, and countless MTV Video Awards for her legendary music videos, in addition to her Grammys. Without a question, she is the greatest female rapper of all time. She's also a businesswoman who owns all of the rights to her music, videos, and productions. Elliot has also worked with producer Timbaland, a boyhood buddy from Virginia, for a long period.
2. Nicki Minaj: Nicki Minaj, the lady who carried the female rap sector on her back for a decade, is the rap industry's Barbie who can't be broken or twisted. She has always been a forerunner in the rap industry, from Trinidad to America. She originally caught the attention of the general public when she staked her territory with a verse on Kanye West's 'Monster.' Even in a track with Kanye West and Jay Z, both rap legends in their own right, her flow, and cadence, as well as different alter egos' accents, helped her stand out.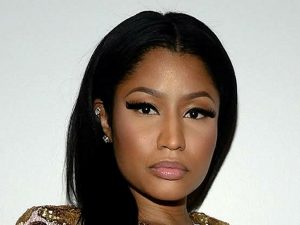 She returned to the same hip hop approach for her third album, 'Pinkprint,' and the album was a huge success, with 'Anaconda' reaching peak Nicki heights, and the album is recognized as her best effort, this was a jewel. Nicki's following album, 'Queen,' was equally well-received, though not to the same extent as her prior efforts. Since then, she's had two number ones, the first with Doja Cat on their single 'Say So,' and the second with 6ix9ine on 'FeFe.' Nicki Minaj, on the other hand, is not known for her music; she is first and foremost an entertainer, and a queen at that.
Also see: Countries that makes the best music in the world
3. Lauryn Hill: Lauryn Hill, the best female rapper of all time and among the most influencing rappers of all time, earned a reputation for herself right from the start when she entered the Fugees. She was a member of the Fugees for two albums, the latter of which won Best Rap Album at the Grammys, earning her the first woman to do so.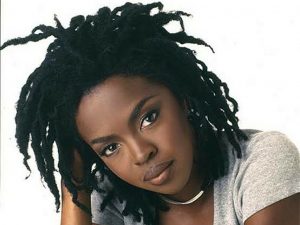 Hill began her solo career when the band disbanded, and her debut album, 'The Miseducation of Lauryn Hill,' as well as the first single, 'Doo Wop (That Thing),' both charted at No. 1, making her the first musician to do so. She was also the first female rapper to have her record nominated for ten Grammy Awards, including Best New Artist and Album of the Year, the latter of which was the first time a rap album had ever been nominated. Her debut album was her last, and she hasn't released another since, but that doesn't mean she isn't famous. The reason she isn't at the top of this list is that she has made a lot of her behaviors public, which can only be described as unstable. We expect an album from this great legend shortly.
4. Cardi B: Cardi B is the most well-known individual on our list for reasons that are related to her music. Cardi B is a well-known celebrity, a marketing expert, and the happiest person on the planet. Her breakthrough came with the smash track 'Bodak Yellow,' which charted at number one for the first time since 1999 on the Billboard Top, making her the first female rapper to do so. Following that was 'I Like It,' which has been dubbed one of the best summer songs of all time.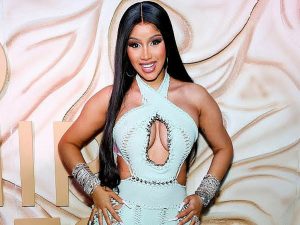 Then she released her highly anticipated album, 'Invasion of Privacy,' which became a hit on every radio station, mall, and Spotify, and was hailed as one of the best albums of the year, winning Best Rap Album at the Grammys. The single 'WAP' was such a smash that it impacted many people to openly discuss sex and gave the music business a safe space to discuss sex positivity and women's bodies. Regardless matter when her second album is released, it is guaranteed to be on everyone's mind for the next few years.
Recommended: Best and Most Popular Musicians in Africa
5. Queen Latifah: She's a jack of all crafts who can do it all, from singing to acting to rapping, and she does it all with style. Queen Latifah is a name that will be remembered for a long time, and her narrative is one of the most inspiring in modern history. She has a long discography, beginning with Tommy Boy Records' 'All Hail The and 'Nature of a Sista,' which were her first two albums. Then she starred in her first sitcom, 'Living Single,' and released 'Black Reign,' the first album by a solo female artist to be certified by the Recording Industry Association of America (RIAA).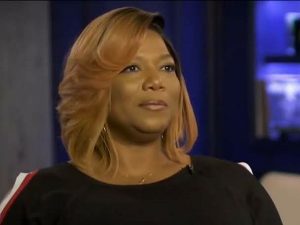 There's a song on the album called U.N.I.T.Y. that has gotten a lot of attention since it talks about raising awareness about violence against women and the objectification of Black women. She is a trailblazer in all she does, from receiving an Academy Award nomination for her performance in Chicago to hosting her talk show.
6. Megan Thee Stallion: Megan has positioned herself as the rap and music industry's top trending lady of our time. She has established herself as one of the world's most well-known rappers. Her music is usually a Billboard Top Hit, whether it's solo or in a duet format.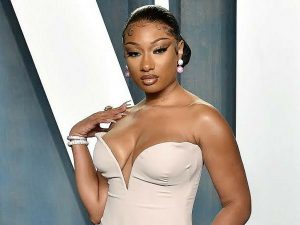 Years after she came on the stage, her song "Hot Girl Summer" has become a blockbuster hit, and the cycle continues. Her breakthrough came in 2019 with the publication of her tapes Fever, which had the song 'Hot Girl Summer,' and 'Suga,' which featured the single 'Savage.' The reception to each of these soundtracks has been overwhelmingly positive.
Her debut studio album, 'Good News,' sold a lot of copies and earned a lot of positive feedback from critics. The record was featured on a list that spanned multiple years. Finally, she became the second female rapper to win Best New Artist at the Grammys, following Lauryn Hill, another late contemporary on this list.
Also see: Best Countries to Work As a Lawyer
7. Salt N Pepa: The band consists of Salt, Cheryl James, Pepa, Sandra Denton, and DJ Spinderella. They smashed it with their first try, releasing 'Push It' in 1987, and it was a tremendous monetary and massive success, and also their first album, 'Hot, Cool & Vicious,' garnered them a lot of public attention. Hip hop had a bad record with feminists at the time because it demeaned women's bodies, but Salt N Pepa's smash 'Let's Talk About Sex' changed that.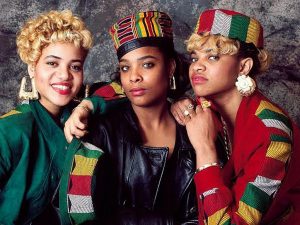 When they released their fourth album, 'Very Necessary,' later in their careers, it became the first female rap record to sell multi-platinum. This album also included the song "None of Your Business," which earned them their first Grammy and made them the first female rap act to win Best Rap Performance by a Group or Duo.
8. Lil Kim: Lil Kim, the fashionista was so ahead of her time that she was kicked out of her house and forced to live on the streets when she was just an adolescent. She began freestyle rapping and was finally found by Notorious B.I.G. She released her album Hard Core in 1996, which received tremendous recognition for the way it addressed women's bodies. Lil Kim released two of her biggest singles during this period, 'Notorious K.I.M.' and 'Bella Mafia.'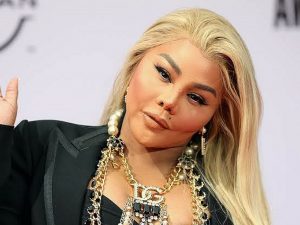 The first, 'Lady Marmalade,' featuring Christina Aguilera, Pink, and Mya, achieved number one on the Billboard Hot 100, while the second, 'Magic Stick,' reached number two and was Kim's closest to the top as a lead artist. Her fourth album, named '9,' was recently released, however, it was a complete flop, failing to even rank on the Billboard Hot 100. Lil Kim has hinted that the album will be followed up with a sequel including City Girls and Missy Elliot, among others.
Recommended: Most Popular People in the World 2022
9. Little Simz: Little Simz, the newest phenomenon on the block, is an English rapper who rose to prominence with her tune Venom, which was featured on the Venom movie soundtrack. Little Simz's tremendous fame was aided by the song in question becoming a significant craze on TikTok. With songs like 'Women' and 'Introvert,' she released the album 'Sometimes I Might Be Introvert,' which was atop many lists as the best album of 2021. It is unquestionably the best rap album, if not the best album of 2021.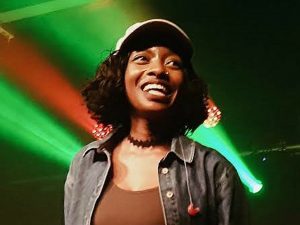 Because it was released on the same day as Ye's 'Donda' and Drake's 'Certified Lover Boy,' many commentators said that she had won the alleged war between Drake and Ye, resulting in an amazing album. Little Simz, as the lone rapper in the conscious rap genre, is guaranteed to spark some debate about women's place and status in a male-dominated medium like rap. The next phase in this musical genius's career will be breathtaking.
10. MIA: MIA, the most experimental artist on this list, originally arrived on the scene in 2000 as a visual artist and filmmaker over the Internet. Her tracks 'Sunshowers' and 'Galang,' the latter of which is a mix of 505 beats and claps with edgy vocals and lyrics, launched her into the underground music scene in 2004.
Her first two albums, 'Arular' and 'Kala,' received widespread critical acclaim for their explorations of hip hop and electronic music. 'Paper Planes,' which reached number 4 on the Billboard Hot 100, was her first massive chart-topper, and she hasn't stopped since. Her following two albums, 'Maya' and 'Matangi,' were her most commercially successful, with the former reaching the top 10 on various charts and the latter featuring the hit 'Bad Girls,' which earned her an MTV Video Music Award. Her fifth album, 'AIM,' was released in 2016 to mixed reviews.
Recommended: Best Law Firms in the World
11. Remi Ma: Remi Ma is a rapper from the United States and one of the very few female singers to have achieved success in the American hip hop culture. She participated in a meeting and freestyle exercise after composing poems to catch Big Pun's interest. Then, Big Pun adopted Ma and took on the role of her guardian. On the 1999–2000 recording of Big Pun's album Yeeeah Baby, Ma launched her vocal debut as "Remy Martin."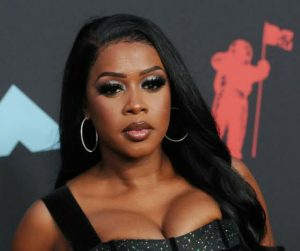 PThe Grammy-nominated performer, a member of the rap group Terror Squad, appeared on the group's hit single "Lean Back" with Fat Joe, "Ante Up (Remix)" from M.O.P. with Busta Rhymes and Teflon, and "True Story" from their second album. She was later given an eight-year prison term in 2007 for shooting a companion, and she was eventually set free in 2014.
Also see: Richest Actors In Ghana And Their Networth 2023
12. Lizzo: After hearing Lizzo's 2013 debut album Lizzobangers, which had almost global appeal, fellow Minnesotan Prince invited her to appear as a guest on his record PLECTRUMELECTRUM in 2014. Sleater-Kinney, a former member of Riot Grrrl, supported Lizzo's feminist inclusiveness and invited her to travel with them after their reunification.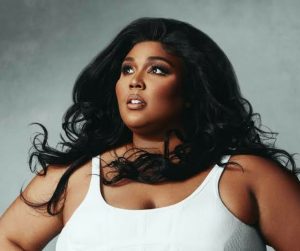 Even expert poop-taker Har Mar Superstar joined her in song. Lizzo's joyous music shouldn't overshadow her vocal abilities, which have gotten better with time. She accomplishes all of this while keeping her message upbeat and universal, which has already established her as one of the most significant female rappers of her time.
Recommended: Countries with the Most Beautiful Women in the world 2023
Conclusion
With this many rappers at the helm, the ship to more variety in rap music and fair respect for women is sure to sail. If you enjoyed this list, keep a look out for their albums and songs to learn more about their extraordinary originality and excellence.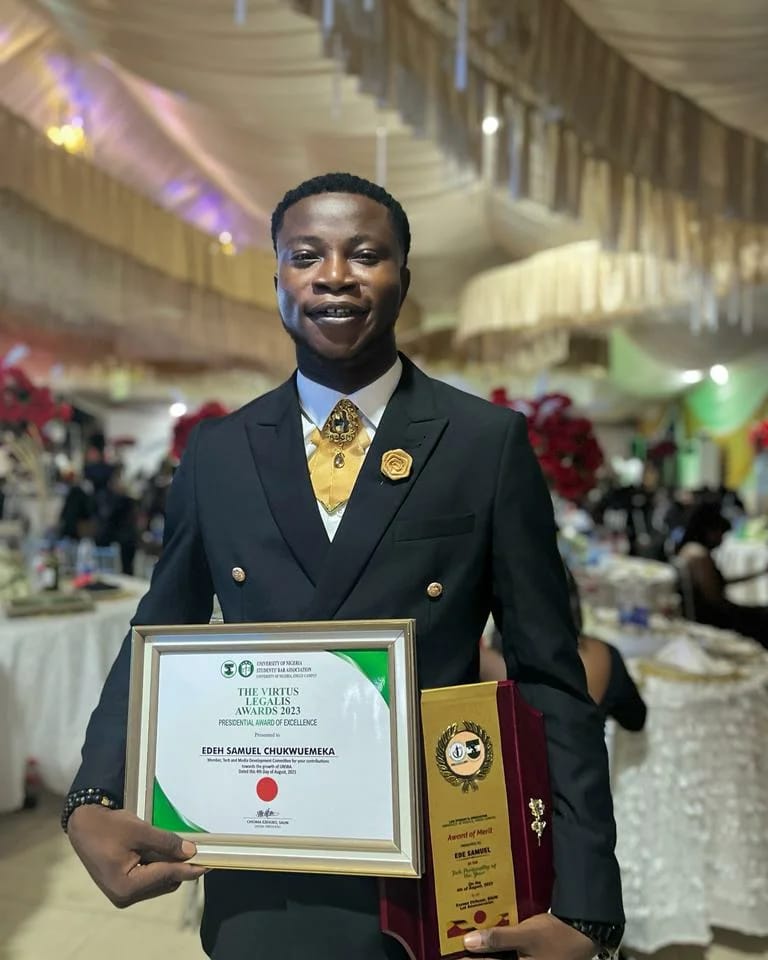 Edeh Samuel Chukwuemeka, ACMC, is a lawyer and a certified mediator/conciliator in Nigeria. He is also a developer with knowledge in various programming languages. Samuel is determined to leverage his skills in technology, SEO, and legal practice to revolutionize the legal profession worldwide by creating web and mobile applications that simplify legal research. Sam is also passionate about educating and providing valuable information to people.