Best Places To Live In California: California is one of the top-tier states in the United States of America. Notably, the economy of the state, in itself is so good that it would rank as the 6th largest in the world. Some of the most cherished natural wonders like the Big Sur and Yosemite National Park is found in California. It is also the home of Hollywood and the headquarters of major technology companies such as Facebook and Google.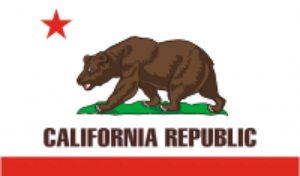 Nonetheless, because California is such a vast state, there is a wide disparity in quality between the best and worst locations to live, necessitating the need to highlight the finest regions in California that provide the best standard of life.
Recommended: Best places to live in Nigeria: Top 10 Most Beautiful
Top 12 Best Places To Live In California
1. San Francisco: San Francisco is among America's well-known cities and it has an estimated population of over 4 million people. It has a lot going for it, from the Golden Gate Bridge to the renowned cable cars, to entice new inhabitants. This well-known City by the Bay was recently voted as the fourth happiest location to live in America.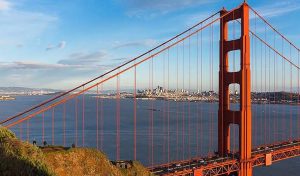 It also has a strong job market for job searchers in the United States. While San Francisco's real estate market is famously pricey – according to Zillow, the typical house price is $782,350 – the area's higher average income of more than $70,000 helps to balance those high prices. It is the finest location to live in California due to its high attractiveness as a place to live among US citizens.
2. San Jose: San Jose is home to over 2 million people and has even higher house prices than San Francisco, with a typical home price of $1,024,650. However, like its Bay Area neighbour, a high income helps to balance the exorbitant pricing. San Jose inhabitants, with an average yearly salary of over $80,000, aren't in as much of a tight spot when it comes to purchasing a home.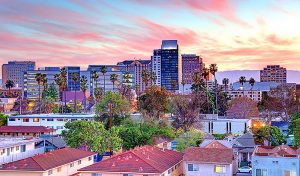 According to recent research by WalletHub, this California community is the second happiest location to live in America, ranking top for total mental and physical well-being. The city is also "remarkably habitable," according to Area Vibes due to its A+ facilities, sunny weather, and stable housing market.
Also see: How to become a successful business entrepreneur
3. San Diego: San Diego ranks as the second biggest city in California and the eighth largest in the United States. it has a population of 1,339,000 people. Many people choose to live in San Diego because of the bright weather, mild temperature, and closeness to the beach. But it's not just the sandy beaches that draw visitors to San Diego.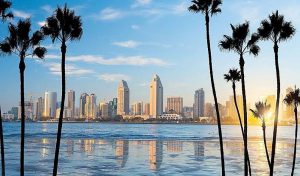 The work market here is better than the typical metro region in the United States, with an average yearly income of $58,090 and a low pre-pandemic unemployment rate. San Diego, however, is the fifth-most costly metro region in the United States, requiring 29.36% of the city's median yearly household income to live.
4. Sacramento: Sacramento, California's state capital, has one of the strongest employment markets in the country, with an average yearly pay of $56,430, about $5,000 higher than the national average. Sacramento's job market ranks 27th out of the 150 most populated metro areas in the United States, thanks to a low pre-pandemic unemployment rate.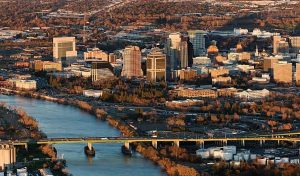 The population of this city is 2,291,738 people, with a median home price of $398,425. Higher earnings this city provides assist to mitigate the burden of housing expenses, but only somewhat. To cover normal housing prices in the area, up to 26.15% of the median household income is necessary.
RECOMMENDED: Cheapest universities in Canada to attend
5. Los Angeles: Los Angeles is the second-most populated metro region in the United States. The population of the metro area is 18,629,045 people, with a median home price of $525,762. It has a strong employment market and an attractive location. This enormous Southern California town is a dreamer's paradise, with something for everyone.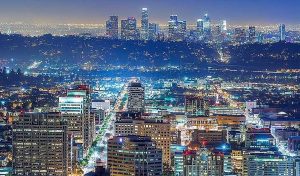 Los Angeles is also the heart of the United States' thriving film and entertainment industry, with the Hollywood Walk of Fame and several renowned Hollywood production facilities, but its fame comes with a cost. Housing costs 29.93% of median family income in Los Angeles, making this metro region too expensive for many individuals.
6. Vallejo and Fairfield: Vallejo and Fairfield have a population of 438,530 people and a median house price of $426,408. The Vallejo and Fairfield metro areas, northeast of San Francisco, receive high marks for their proximity to high-quality health care, as measured by the U.S. News Best Hospitals ranking.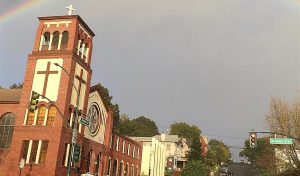 Nonetheless, living here costs 26.72 % of the area's median family income, and the Vallejo and Fairfield metro area's typical morning commute is 32.6 minutes, the fifth-longest commute among the 150 most populated metro areas.
Recommended: Universities With High Acceptance Rate In Canada 
7. Santa Rosa: Santa Rosa is renowned as California's wine country since it is home to some of the best wineries and vineyards. It is situated directly north of San Francisco. It has a total population of over 501,317 people and the median housing price is about $608,367 Santa Rosa, which is ranked No. 102 on the list for Best Places to Live in the world for 2020-2021, earns its highest marks for general well-being and low crime rates.
The city of Santa Rosa ranks fourth among the 150 most populous cities in the United States based on the Gallup National Health and Well-Being Index ranking. This area provides a very comfortable environment to call home, with fantastic restaurants, wonderful shopping, a decent housing market, sunny weather, and plenty of other high-end amenities.
8. Santa Barbara: Santa Barbara has a general population of about 443,738 people. This city is best known for its happy residents according to publications such as the Gallup National Health and Well-Being Index. This city's inhabitants relish a short transport time of 19.8 minutes.
However, the ever-increasing living expenses in this city makes it quite difficult for folks to afford a place in this residential area. Santa Barbara is the fourth most expensive metropolitan area on this list. The average home price is about $464,954, requiring over 29.53% of the local median household income.
Also see: Best Fashion Schools In Canada 2021
9. Salinas: Salinas is among the smallest California urban cities on the list. it is close to the Pacific coast and has a population of fewer than 500,000 people. The average price of a house in this region is $589,025. Although Salinas is not immediately on the coastline, other sections of this metropolitan region, such as Monterey, are, and draw a large number of visitors and inhabitants.
Salinas is ranked second among the 150 most populated metro areas in the United States on the Gallup National Health and Well-Being Index, which questions respondents about their general satisfaction, community pride, and feeling of security, among other things.
10. Fresno: Fresno is about a two-hour drive from the coast in the San Joaquin Valley. The population is estimated to be 978,130 people. Fresno, like many other inland California cities, is best known for its agricultural roots and fruits like carrots and peaches. This agricultural emphasis also prevents many inhabitants from driving long distances to their workplace, since the typical morning commute in Fresno is only 22.6 minutes.
This is about four minutes shorter than the country's average. As stated by Zillow statistics, the typical house price in Fresno is approximately $261,233, which is more than the country's range of $232,933. However, it is still considerably lower than in many other regions of California, where house prices are much higher.
Recommended: How to be successful with women
11. Bakersfield: This is a city that is located between the major metropolitan centers of San Francisco and Los Angeles. Over the years, Bakersfield has a population surge with good systems of school and options for affordable housing compared to other cities in California. Again, oil, agriculture, and healthcare are big industries in Bakersfield and that is why it is called the "Texas of California". The city of Bakersfield has ample parks and bike paths. Also, its proximity to the Mountains of Sierra Nevada are a big draw for those who prefer an outdoor and active lifestyle.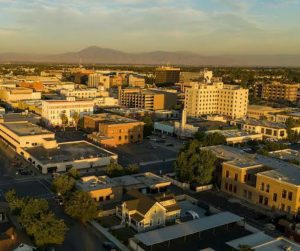 However, Bakersfield may lack the amenities of bigger cities and electric nightlife, but you can be in Los Angeles within two hours or reach San Francisco in approximately four hours. But the pollution stemming from these industries is a common complaint from locals and may surprise those moving to the State of California. As at 2023, if you want to live in one of the best and most affordable cities in California, then you have to consider the city of Bakersfield.
12. Sonoma: This city is located at the Northern part of California. It is in the heart of the winemaking region of the valley of Sonoma. It is less crowded than other major cities in California and encompasses both a small and metropolitan atmosphere in the countryside. However, this city bears a rich history. Today, you will find some attractions in Sonoma such as: a plaza of the colonial-era, adobe buildings, and the historic Mission San Francisco Solano (that once served as an outpost for the military of Mexico.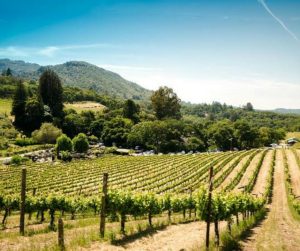 Again, those who reside in this city love the variability of the 425 local wineries in Sonoma. That is one of the reasons why people move to the wine country in Northern California. Also, there are different family activities around the city of Sonoma such as: markets for weekly farmers and hiking among the trees of looming redwood. It has amenities for its dwellers.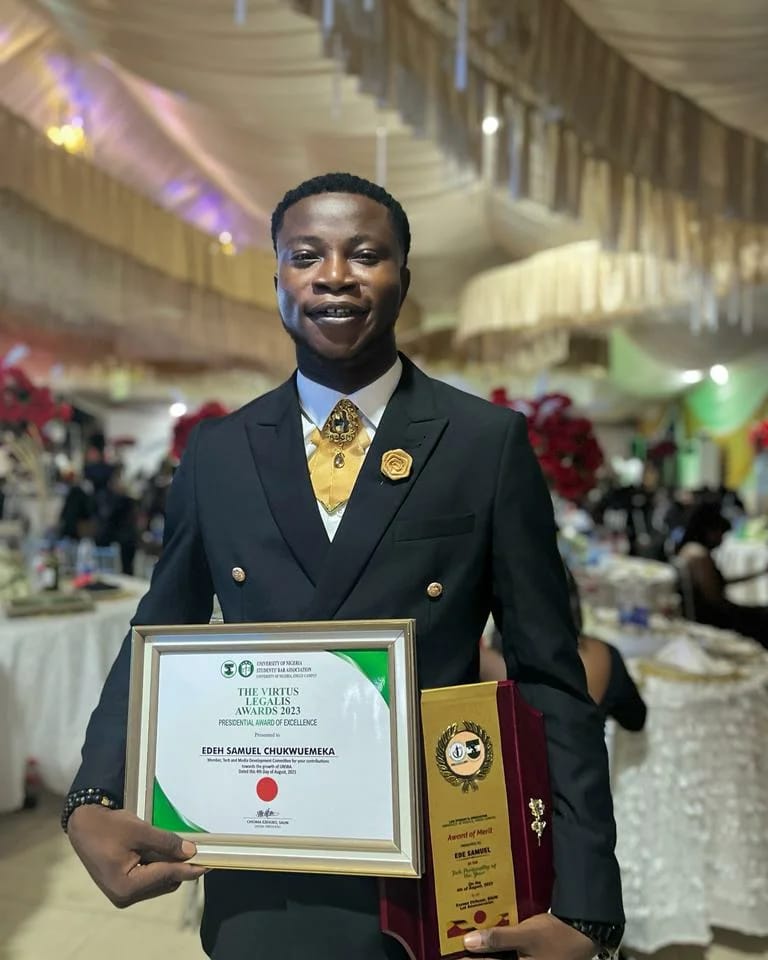 Edeh Samuel Chukwuemeka, ACMC, is a lawyer and a certified mediator/conciliator in Nigeria. He is also a developer with knowledge in various programming languages. Samuel is determined to leverage his skills in technology, SEO, and legal practice to revolutionize the legal profession worldwide by creating web and mobile applications that simplify legal research. Sam is also passionate about educating and providing valuable information to people.