Top 11 best travel agencies in Nigeria: Due to the recent happenings in Nigeria, there is a massive rise in the clamor to flee the country to greener pastures. Asides the recent happenings, people travel out of Nigeria for various reasons. While some leave the country to free themselves from the poor standard of living in Nigeria, others leave for education, work, leisure, marriage, tourism etc.
Looking at statistics, a lot of people apply for visa in Nigeria yearly, but unfortunately, only a few get approved at the embassy. For those going on tour to a country they have never been, there is need to seek help from persons who are professionally experienced in relation to tourism matters. It is therefore pertinent to contract the best travel agency that can ensure a smooth and successful visa application process.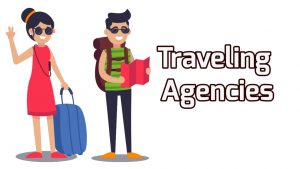 Recommended: Best online universities in the world
What Are Travel Agencies?
Merriam-Webster dictionary defines a travel agency as an agency engaged in selling and arranging transportation, accommodation, tours and trips for travel. Travel agencies are both agents and travel advisors. They are service based businesses, that provide travelers with travel and tourism related services.
They also serve as a linkage between product suppliers and other service providers like car rentals, airlines, hotels, travel insurance companies etc., and the travelers. Travel agencies not only get the visa approved, they also help arrange transportation to and from the destination country. That is not all, they  also provide accommodation in the destination country, if requested.
The major difficulty Nigerians run into in their quest to travel abroad is agency fraud. There are many agencies out there who pose as genuine, but they are in fact fraudsters dressed in corporate outfit. Most people go through a lot of struggle to gather funds for their journey, only to end up being defrauded by fraudsters in their bid to leave the country.
Another difficulty is the rigor involved in the application process. It will definitely not be emotionally and psychologically beneficial to go through such rigor of applying for a visa, only to get rejected in the end. Also, most times, some persons do not have the time to pay attention to details, they do not know how to pay attention to details, or do not even know what details to pay attention to, therefore they end up running into difficulties along the way. Whatever the case, everyone needs a travel agency to ease the travel process.
Even when one definitely knows the application process, it cannot compare to having a professional touch. Little things, like having someone waiting to welcome you at the airport, and ensuring that your stay at the destination country is blissful can really matter. From the above, it is clear why Nigerians must know some reliable travel agencies off the top of their head. Owing to wide patronage and relationships these agencies have built over the years, they provide low airfares, hotel rates and other travel expenses, hence reducing the financial burden on their customers.
For a travel agency to be worthy of patronage, it must be registered with the Nigerian Civil Aviation Authority, the Corporate Affairs Commission, National Association of Nigerian Travel Agencies, and must have built some reputation for itself. It is therefore necessary to confirm if the agency one seeks to contract is duly registered with these governmental bodies, and their existence do not offend any law at the time being in force, before entering into any contract with the travel agency.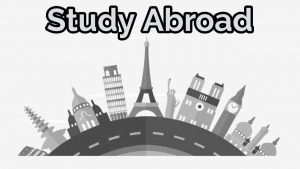 Also see: Top 10 most lucrative business in Nigeria
Advantages of Using Travel Agencies in Nigeria
1. THEY SAVE MONEY: This may sound funny, but travel agencies lessen the financial burden. They have access to facilities that may cost you money if you plan to acquire them yourself. Due to experience in the business, they have built strong relationships with other product suppliers and service providers, therefore, they are best situated to haggle the best deals and provide the best packages for their customers. They also prevent their customers from falling into the hands of fraudsters. If you are a first time traveler, it is a hundred percent advisable to contract a travel agency, so as to avoid being duped.
2. THEY ARE CONVENIENT: As noted earlier, travel agencies do all the work, while you sit at your home appending signatures. They bear the burden and stress involved in the visa application process. They have all the requisite contacts, they know where to search for materials, and lastly, they know when to start the application process.
In some cases where they don't assume all the burden, they guide their customers throughout the process  so as to lessen the stress associated with travel. It is convenient to use them, as far as they are trustworthy and can be duly held responsible for their actions. People use travel agencies to avoid the unknown. They help one avoid unnecessary waste of time, and prevent one from running into avoidable troubles.
Recommended: Top paying law firms in Nigeria to work with
3. TRAVEL AGENCIES CAN BE YOUR PERSONAL ADVISOR: From interactions with an agency, they get to know your likes, dislikes and preferences. This would help them recommend or make decisions beneficial to your trip. Over time, with the knowledge they have garnered from previous transactions, they equip themselves with facilities to suit your needs and wants better.
This is one of the advantages of using a travel agency. Travel agencies have influence. They have access to places their customers do not. Also, take note that these agencies have over time amassed a great deal of knowledge about the destination countries and what is obtainable in them. Without doubt, they are in the best position to advise and guide you.
Also see: Countries with the best education system in the world
NB: This writer has no affiliation with any of the travel agency mentioned below. This review is just an honest opinion, after reviewing their affairs. Also, these agencies do not know the writer. It is advisable to thread with caution and carry out further research before transacting with any of the agency mentioned.
The aim of this writing is not to promote any agency above another, nor is to tarnish the images of other travel agencies not mentioned. The intent of the writer is to help Nigerians know the top travel agencies that can ease the stressful travel process.
Recommended: Causes, Effects and solutions to brain drain in Nigeria
Top 11 Best Travel Agencies In Nigeria
1. Prelate travel: Prelate travel is one of the best travel agency companies in Nigeria and the most trusted i have personally used. The company is registered under the CAC and has a track record of successfully helping people travel from Nigeria to within the country and different parts of the world within the shortest period of time.
The company was established in 2018 and since then it has earned her self good reputation over the years. Currently, they have a physical office in Lagos. That notwithstanding, people from different parts of the country can still access and employ their services as they work online too.
One interesting thing about Prelate travel is that they also supply clients with every information they need about visa application and the place of destination they are applying. Trust me, this is the first and most trusted agency i can proudly boast of in Nigeria currently.
To contact Prelate travel, send a WhatsApp message to:
WhatsApp: +2347067707546
Or call: +2347067707546
RC number: 1490122
2. Mayfair Travel Nigeria Limited: This  is one of the top travel agencies in Nigeria. They offer the following services: Travel consultation, itinerary planning, reservations on most IATA airlines worldwide, prepaid ticket advice, facilitation of ticket refunds, airlines sales promotion, frequent flyer programs and other services.
IATA Code: 59201542
RC number:  RC:79432
Contact Address: B1 LSDPC flats, 24 Adeola Odeku Street, Victoria Island, Lagos, Nigeria.
Phone Numbers: + 234 1 774 7777, + 234 1 775 2277, + 234 1 776 9900, + 234 1 776 4688
Email: [email protected]
Website: http://mayfairtravel.net/
3. Gadeshire Travels and Tours Limited: GADESHIRE TRAVELS and tours limited Is one of the leading travel agencies in Nigeria. They offer the following services: Tourism promotion, global destination management organization, servicing international and local markets, Tour operation, travels and tour consultation etc.
Incorporation number:  RC:941,415
Contact address: 11 Atinuke Olabanji Strt, Off John Olugbo street, Off Obafemi Awolowo way, Ikeja, Lagos.
4. WakaNow Nigeria Limited: WAKANOW NIGERIA LIMITED was established in 2008. It is the first online travel agency (OTA). WAKANOW NIGERIA LIMITED was established to cater for the perceived gap and inefficiencies existent in the travel industry.
IATA code: 59-211806  incorporation number: RC:725,248
Contact address: Plot 8 Elegushi Beach Road. Ikate Round About, Lekki
Phone Numbers: 08069423446, 08037252736
Email: [email protected]
Website: https://www.wakanow.com
Also see: Countries with the highest minimum wage in the world
5. City Travels and Tours: This agency is also one of the top travel agencies in Nigeria. They handle travel matters such as vacations, cruises, airline booking, consultation, destination and accommodation decisions etc.
IATA code: 59-211331
Incorporation number: RC:347,345
Contact Address: No 162, Awolowo Road, Beside First Oando Filling Station (Inward Falomo) Ikoyi,Lagos.
Phone Numbers:  08032001666, 08033218693, 07025285921, 01-7746947.
Email: [email protected]
Website: www.citytravelsng.com
6. Empire Travel Services Limited: This was established in May 23rd, 1989. It has the authority to operate as an international travel agency.
IATA code: 59-202533
Incorporation number:  RC:131,367.
Contact Address: No. 3, Bompai Road, Opposite Central Hotel, Kano, Kano state.
Phone Numbers: (234)-8053281901, (234)-8023091703, (234)-8185189311
Email Address: [email protected], [email protected]
Website: www.empiretravelkano.com.ng
7. Rewards Travels and Tours Limited: This agency is one of the top travel agencies in Nigeria. It were incorporated on July 26th, 1999  The agency's head office is located at Ikeja, and it has branches in major cities in Nigeria. Its major goal is to provide standard travel management and consultancy services.
IATA code:  59-211386
Incorporation license:  RC:361148.
Contact address: 4 Bashiru Street, Opposite Lagos City Computer College, Off Medical Road, Ikeja, Lagos.
Phone Numbers: 08057098293, 08057098294.
Email: [email protected], [email protected].
Website: http://www.rewardstravels.com/
Also see: Top countries with the fastest growing economy
8. Business Travel Management Limited: BUSINESS TRAVEL MANAGEMENT LIMITED is a member of the GHI Assets Ltd group. This group comprises of great establishments such as Emirates holidays, Sky logistics ltd, Rwandair and HRG Nigeria. It was incorporated in 1998. BUSINESS TRAVEL MANAGEMENT LIMITED  specializes in comprehensive travel management, logistics for business, corporate service and corporate travel management.
IATA code:  59-201940
Incorporation number: RC-342502.
Contact Address: 45, Oduduwa Way, Gra Ikeja Lagos
Phone Number: + 234 1 2702690
Website: http://btmlimited.net/
9. Ambassador Travels and Tours Limited: The aim of this agency is to provide standard and superior services to customers by ensuring that they enjoy the best vacation at the best value possible. They have experienced consultants that have visited many countries.
IATA code:  59-203255
Incorporation code: RC-164022.
Contact Address: Suite 82,Hq NAF Shopping Plaza Legico Opp.Bonny Camp Ahmadu Bello Way Victoria Island Lagos
Phone Numbers: 08056681931, 01-7302539
Website: https://www.myambassadortravel.com
Recommended: Major Reasons why Nigeria is still under developed.
10. Aeronaut Travel and Resorts Limited: This is one of the top travel agencies in Nigeria. This agency was incorporated in 1997. It offers a wide range of travel related services in  standard ways.
IATA code: 59-211714
Incorporation number: RC:319,747.
Contact address: Stanbic IBTC Bank House, 14 Ahmadu Bello Way, Kaduna.
Phone Numbers: +234 8036250513, +234 8035033626, +234 8072380600, +234 8086512499
Website: http://www.aeronat.biz
11. Now Travel and Tours Limited: This is a relatively new agency compared to others. They obtained their  IATA code on August 31st, 2007. They offer standard travel services and management at fair rates.
IATA code: 59-211,810
Incorporation code: RC:706276.
Contact Address: 6, Tombia Stret Phase 2 Gra Port Harcourt.
Phone Numbers: 08063822152, 08137844319, 08034548245, 08183959047, 08182902621
Website: https://flynowtravels.com
Recommended: Is NECO results accepted outside Nigeria? See Answer
In conclusion, I would like you to know that what I have just shared with you are the best and most trusted travel agencies in Nigeria currently. Personally, I have tried some of them and a good number of them have encouraging reviews from citizens all over the country. So if you've been searching for the best and most transparent agencies, you have them above.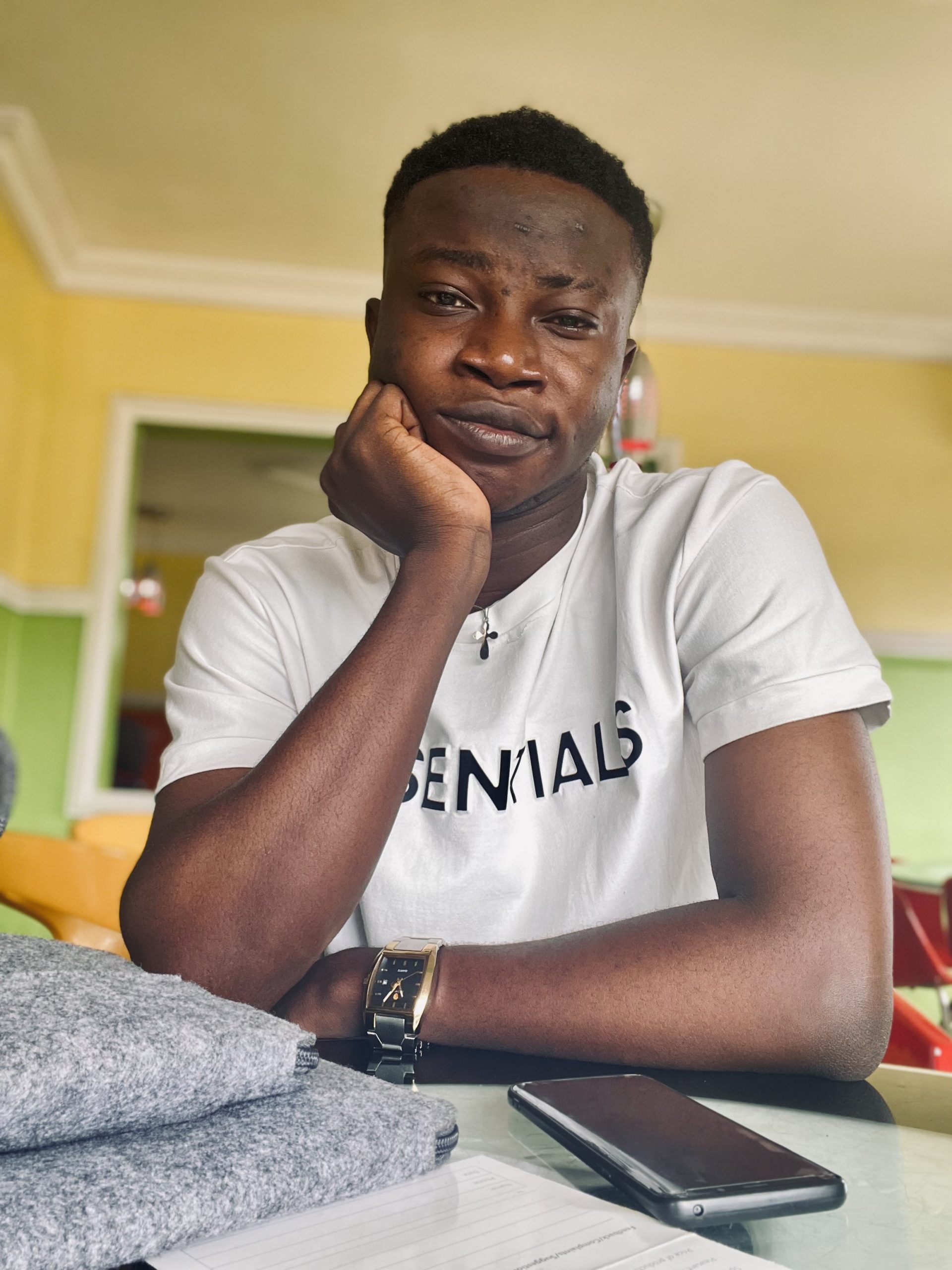 Edeh Samuel Chukwuemeka ACMC, is a Law Student and a Certified Mediator/Conciliator in Nigeria. He is also a Developer with knowledge in HTML, CSS, JS, PHP and React Native. Samuel is bent on changing the legal profession by building Web and Mobile Apps that will make legal research a lot easier.