Cost of starting a restaurant in india: One of the fastest-growing markets in the world is that of Indian restaurants. The National Restaurant Association of India (NRAI) research projects that it would expand at a compound annual growth rate of 9% to reach INR 5.99 lakh crore by 2022–23. Despite the difficulties and obstacles restaurant owners have experienced lately, starting a restaurant in the near future will provide a wealth of fresh options. It's crucial to understand the fundamental ideas that are necessary to set up a working restaurant. These would offer you an advantage in starting your ideal restaurant and assist you in estimating the amount of funds you would need to spend.
Decide Your Restaurant's Concept
Choosing a concept is the first thing to think about when beginning a restaurant company. Before choosing an idea, you must consider a number of factors, the most important of which is the available funds for investment. You may get a good indication of the typical sum of money a client would spend in your restaurant from the Average Price per client (APC).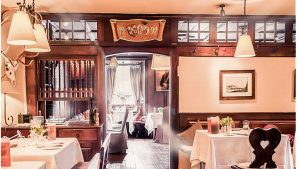 Recommended: Most corrupt police force in the world
After choosing your idea, you must consider your restaurant's theme and menu. The interior design must match the subject of your business. Next, you should create a business plan for your restaurant so that you can offer it to any possible investors and use it to plan the future growth of your restaurant company. Before opening your restaurant, you must evaluate the costs involved. To achieve this, you must take the following into account:
Cost of starting a restaurant in india
1. Food Costs: The price of all the ingredients required to make a meal is what is referred to as the food cost. The cost of the dish should ideally be around 30% of the menu price. To maintain a steady supply of stock components, you should choose the suppliers of the raw materials in advance.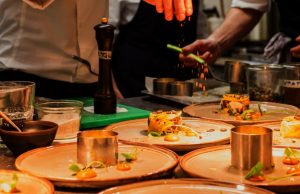 2. Labor Costs: The second most significant restaurant expense when totaling up opening-phase costs is labor. It includes the employees. A portion of the investment capital is required to inspire employee performance via proper compensation, albeit this cost would be recouped by efficient job delivery.
One of the major difficulties in operating a restaurant company in India is finding and keeping the proper people. Referral hiring is widely recognized, with current workers recommending friends and family. As a novice restaurant owner, you may employ by using the conventional method: place an ad in the newspaper and other media outlets to assist quickly find qualified workers.
Recommended: Differences Between Democracy and Autocracy
4. Rent: Rent makes up a major portion of your restaurant expenses and is significantly influenced by the establishment's location. However, the rent shouldn't ever be more than 10% of your whole income. Depending on the restaurant's size and location, the problem of rent may change. It seems to reason that a smaller restaurant would have lower rent expenses than a larger one.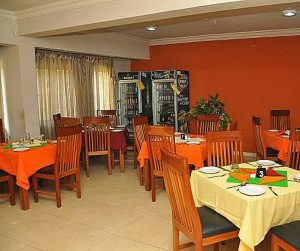 When talking about how to launch a restaurant company, location is crucial since it affects how successful your restaurant will be. It is a good idea to discover your local competitors, monitor their development, and comprehend their business models before deciding on the site for your restaurant. In addition to food, it's important to evaluate the competitors in terms of the eating experiences they provide to patrons, including casual dining, fine dining, QSR, etc.
Understanding the client base that resides in that region, their spending capacity, and their preferences would be made easier by evaluating the competitors. The restaurant has to be situated where it is both visible and accessible. Upper floor sites are often not seen to be ideal because of their poor visibility and clients' difficulty finding them. There are more patrons at a restaurant that is on the bottom level and directly in front of the street.
Recommended: Most expensive restaurants in the world
5. Interiors: You may choose the interiors depending on the idea and subject of your restaurant, as well as your spending limit. It is usually a good idea to create a welcoming and inviting environment so that your clients feel at ease while doing business with you. To this end, careful consideration must be paid to little elements such as wall murals, seating arrangements, the kind of chairs and tables, the floor, and other embellishments.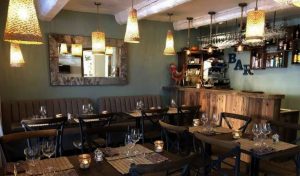 6. Kitchen appliances: Investing in high-quality appliances may appear expensive at first, but they always pay for themselves in the long term. Learn about the numerous kinds of necessary equipment that are necessary for the operation of a successful restaurant. This ought to be a positive development and an encouragement for your investing plan.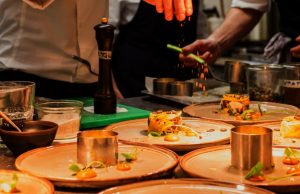 7. License: Your restaurant must pay for its licenses, which are a necessary expenditure. The licensing price varies depending on the kind of institution. Although it is an incidental expense, it is highly important to the efficient and successful operation of the firm. In India, you must get permissions from the government before operating a restaurant.
Depending on the size of your business, these licenses range in price. It is essential to apply for the permissions as soon as possible since they could take a while to be accepted. The following is a list of important licenses needed to start a restaurant in India:
A. The cost of obtaining a trade license from the municipal corporation ranges from Rs 10,000 to Rs 1 lakh, depending on the size of the restaurant. The real licensing charge, however, for a modest eatery is between Rs 5000 and 10,000. Each year in March, the licenses must be renewed since they are only valid for one fiscal year.
Recommended: Funniest Cartoon/Animated Movies 2023: Top 10
B. FSSAI-In order to run a food company, one must get a license from the Food Safety and Standards Authority of India (FSSAI). An FSSAI license costs between Rs 5000 and Rs 10,000 and depends on your business' size, sales, installed capacity, location, and other variables. You may refer to this manual for further information about FSSAI Registration.
C. Professional tax license – In order to hire salaried employees, you must have a professional tax license. All restaurant employees making more than Rs 10,000 per month must pay this.
D. Liquor License: Obtaining a liquor license is the most difficult and expensive of all. As this permission also requires a lot of time, it is advised to apply for the liquor license as soon as possible.
E. Business Registration: Either as a partnership firm or a Pvt Ltd corporation, you must register your business. Annual returns must be submitted, your finances must be audited, etc. To assist you with the economics of your firm, it is advisable to hire a CA.
A few additional permits are necessary as well, including ones for pollution control and fire safety.
Recommended: Countries with the highest rate of divorce
8. Marketing and Promotions: You may be well aware of the transformative impact of hospitality as a restaurant owner. You will distinguish yourself from rival restaurants by developing strong customer connections and providing a memorable dining experience. The ideal place to start is by creating your restaurant's marketing plans.
Conclusion
One of the most crucial factors to take into account when thinking about launching a restaurant is the fact that most ambitious restaurateurs' ambitions never come true owing to a lack of funding. First, you must decide how much cash is needed to open a restaurant in India based on the idea of your business. Once you have the figures, you may proceed with one of these three methods to generate money for your fantasy restaurant:
Self-funding — If you have enough cash on hand, congratulations! You have just overcome the first obstacle to operating a restaurant. Opening a restaurant in partnership also makes sense since it lowers the risks associated with the investment.
Recommended: Countries with the highest rate of cheating women
Loan: You may get a loan to realize your ambition of opening a restaurant. But getting a loan from a bank might be difficult since they need to find collateral or an underwriter for the loan.
VC/Angel finance – Attracting investors may be challenging, particularly if this is your first startup. Investors often consider the quality, scalability, and growth prospects of a restaurant company. Before one decides to invest in your company, they look at the success of your initial few outlets so it would be of help to have a compelling track record.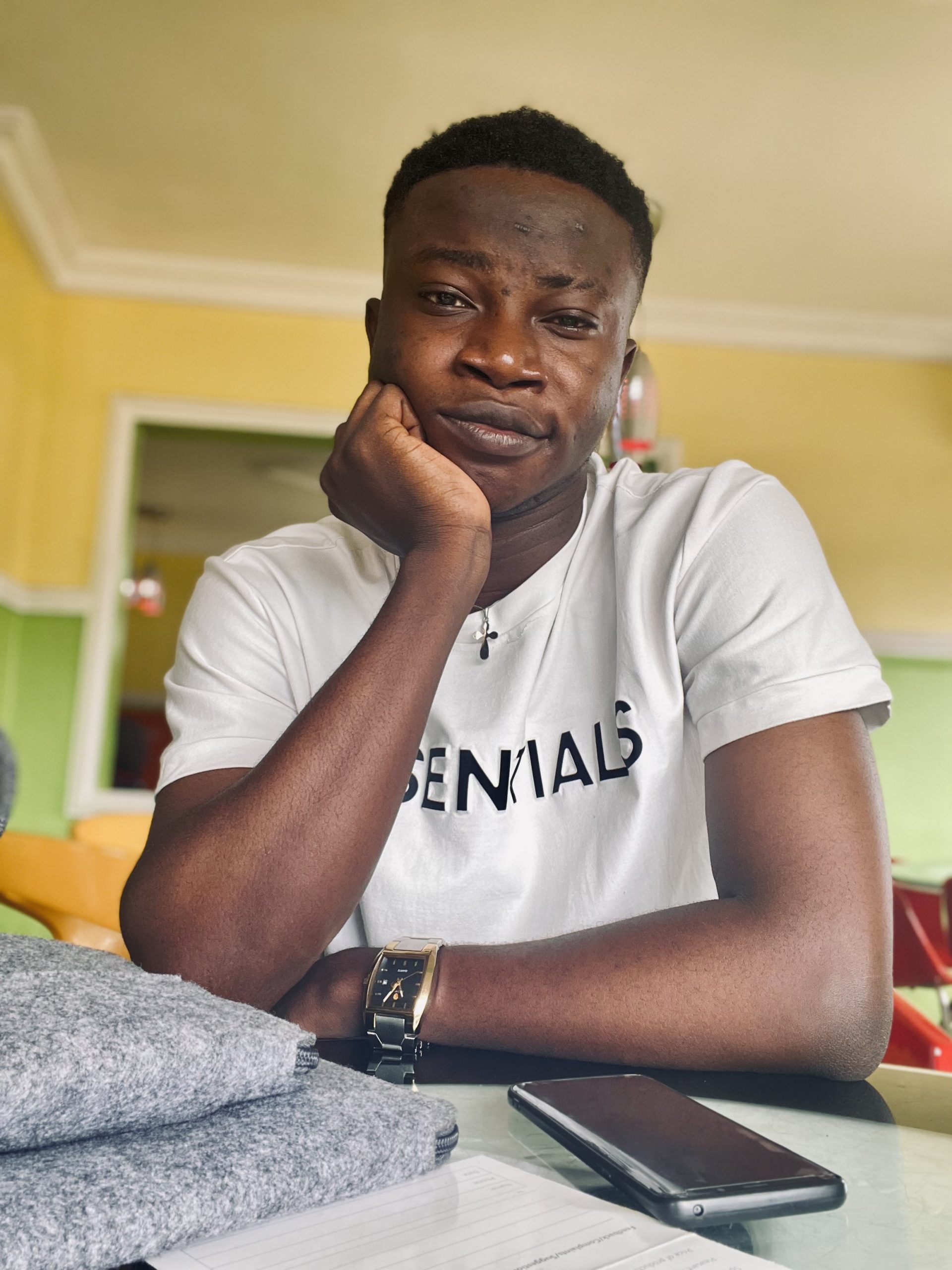 Edeh Samuel Chukwuemeka ACMC, is a Law Student and a Certified Mediator/Conciliator in Nigeria. He is also a Developer with knowledge in HTML, CSS, JS, PHP and React Native. Samuel is bent on changing the legal profession by building Web and Mobile Apps that will make legal research a lot easier.