Countries With the Highest Life Expectancy 2023: The number of additional years that a person of a certain age might typically anticipate living is referred to as "life expectancy." The year of birth is the factor that is most frequently used to predict life expectancy. It is predicated on the idea that people born in a given year will die throughout the course of their lifetimes at the age-specific mortality rates for that year. In essence, the estimate extrapolates the age-specific mortality (death) rates for a certain time period throughout the whole lifespan of the population born (or alive) during that time. Region, race, age, and sex are only a few factors that have a big impact on the measure.
As a result, life expectancy is typically provided for specific categories rather than the population as a whole. For instance, white females in the United States who were born in 2003 might anticipate an average lifespan of 80.4 years.
Life expectancy is significantly influenced by a variety of factors, including gender, heredity, hygiene, eating and exercise habits, access to high-quality healthcare, way of life, culture, and crime rates. According to studies, the two key factors influencing lifespan are genetic make-up and lifestyle decisions. The average life expectancy varies greatly between countries as a result.
According to the World Health Organization, the average global life expectancy in 2016 was 72.0 years, 74.2 years for women, and 69.8 years for males (WHO). The average life expectancy in the WHO African Region was 61.2 years, while it was 77.5 years in the WHO European Region. Between 2000 and 2016, the average life expectancy increased by 5.5 years.
The biggest increase in life expectancy ever observed in the WHO African Region—10.3 years—was experienced during that time due to improvements in child survival and increasing accessibility to antiretroviral medication for HIV/AIDS. In this post, you'll discover the ten countries with the longest life spans and the explanations for them. I'll give you a hint: nutrition is crucial.
Recommended: Countries with the Most Beautiful Women in the World
Top 12 Countries With The Highest Life Expectancy 2023
1. Hong Kong: The longest life expectancy is found in Hong Kong (84.9 years). In Hong Kong, men live an average of 82 years, compared to 87.8 years for women. Hong Kong saw significant economic growth following World War II, and the population's life expectancy has been steadily rising. Hong Kong has among the highest rates of youth participation in employment and school, the lowest newborn mortality rate in the world, and excellent child healthcare. This is true even though Hong Kong spends less on health and social care as a percentage of GDP than other nations like the US or the UK.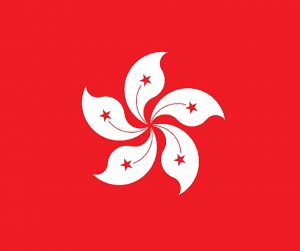 Maybe this is a secret. Tai chi is a slow-moving, low-impact martial art that has been proved to strengthen the body and cardiovascular system while improving balance and concentration. However, Hong Kong's high ranking is mostly due to the city's low rates of smoking and obesity, as well as the fact that the special administrative region has a smaller population (about 7 million) than the other countries on this list.
2. Japan: With a life expectancy of 84.67 years, Japan ranks second in the world. For women, this translates to 87.7 years, while for men, it comes to 81.5 years. An investigation conducted in 2016 found that nutrition has a significant role in Japan's high life expectancy. Foods centered on grains, fresh meat and fish, and a variety of fruits and vegetables make up the Japanese diet. Residents enjoy lower risks of breast, prostate, and stomach cancer because to their low-calorie diet that prioritizes local fruits and vegetables.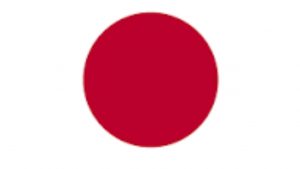 The Japanese government's commitment in public health over 50 years ago, which led to the implementation of national health insurance and childhood vaccination programs, has also been credited with the country's high life expectancy. Even as they get older, Japanese people maintain a high level of activity.
Recommended: Countries with the highest divorce rate
3. Macau: The third-highest life expectancy is found in Macau, a Special Administrative Region of China, where it is 84.396 years. In Macau, men can anticipate a life expectancy of around 81.3 years, whereas women can anticipate a life expectancy of about 87.2 years.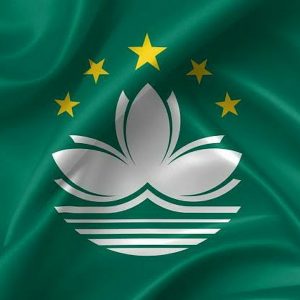 The healthy air and environment, excellent education system, accessibility to healthcare, and robust economy of Macau all contribute to the city's high life expectancy.
4. Switzerland: With an average life expectancy of 83.836 years, Switzerland ranks top among the European nations on the list. Men and women can anticipate average lifespans of 81.9 and 85.6 years, respectively. When compared to the beginning of the 20th century, Switzerland's life expectancy has nearly doubled. According to several research, the high life expectancy in the nation is mostly the result of three factors: prosperity, a sense of wellbeing, and a diet high in dairy products, notably cheese.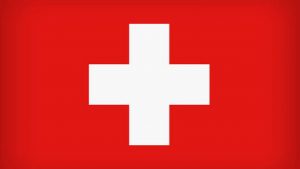 You presumably believe that we will promote the chocolate diet, so let's get that straight (it has been scientifically proven on and off to do a number of positive things). However, it is the riches and healthcare system of the Swiss people, not their love of Swiss chocolate, that contribute to their greater life expectancy.
Recommended: Countries with the highest number of fraudsters
5. Singapore: The life expectancy in Singapore is 83.662 years, which ranks fifth highest. It should come as no surprise that women are anticipated to live longer than men—85.8 years compared to 81.6 for men—because they are.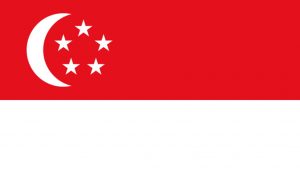 In Singapore, there are only 2.4 baby deaths for every 1,000 live births, as well as very few deaths from traffic accidents and air pollution. Additionally, Singapore has the lowest mortality rates for conditions including heart disease, chronic obstructive pulmonary disease, and diseases brought on by contaminated water or poor cleanliness.
In Singapore, a large portion of healthcare resources are spent on chronic diseases that affect people in their older years.
6. Spain: Spain's average lifespan is 83.612 years, with women living an average of 86.3 years and males an average of 80.9 years. The Mediterranean diet, which is popular in Spain, is credited by its residents as the primary cause of the country's long life expectancy. A diet strong in beneficial fats and abundant in vegetables and fish is also associated with better cognitive function and a lower incidence of dementia.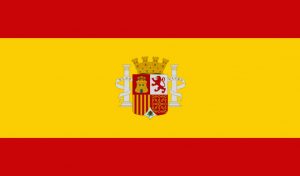 Spanish people lead long lives, which are greatly influenced by their strong sense of family, community, and yes, the siesta. You can increase your lifespan by including the Mediterranean diet and a low prevalence of heart disease.
Recommended: Differences Between Job and Career
7. Italy: Italians may expect to live 83.568 years on average, which is the seventh-highest life expectancy of any nation. For women, this equates to 85.6 years and for men, 81.4 years. The slight declines in Italian life expectancy over the past few years have been ascribed to the country's 8.4% overall poverty rate. The most economically developed region of the country's north has a life expectancy that is around three years greater than the region's impoverished north.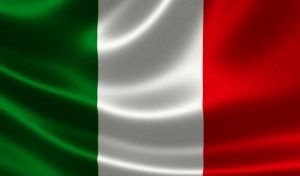 It has been demonstrated that the Mediterranean diet, which emphasizes fresh produce, locally produced olive oil, fruits, vegetables, and light seafood, can reduce the risk of cardiovascular disease, aid in weight loss, and counteract other harmful health impacts. The Italian diet (including pizza and pasta consumed in moderation) has a significant effect in longevity, along with a warm environment and a focus on physical activity into old age.
Recommended: Advantages and Disadvantages of an Extended Family System
8. Australia: Australian men may expect to live an average of 81.6 years, compared to 85.4 years for women. A life expectancy of 83.496 years is what this amounts to in Australia. On a global scale, it comes in eighth place. Between 1981 and 2003, Australia's life expectancy increased faster than that of the majority of high-income countries, but since then, the rate of growth has slowed down. This is accounted for by slower declines in disease-specific mortality, an increase in obesity, and a restricted capacity to further reduce smoking.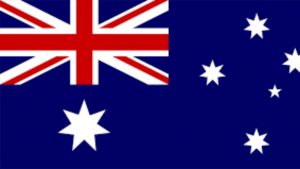 Australians live longer because of their busy, healthy lives and well-established public healthcare system. According to the Australian Institute of Health and Welfare, indigenous men have a life expectancy of only 69 years, primarily because of chronic conditions like circulatory disease and nutritional disorders. Despite the nation's overall high life expectancy.
Also see: Advantages and Disadvantages of Being Famous
9. Iceland: The ninth-highest life expectancy in the world, at 83.07 years, is in Iceland. With an average life expectancy of 84.5 years compared to 81.6 years for men, women are predicted to live longer in Iceland than men. Iceland's diet, which includes a lot of fish, may be one factor in its long life expectancy.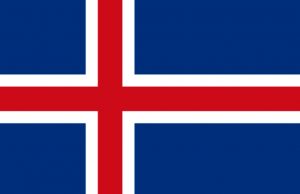 Longevity has been linked to the omega-3 fatty acids found in fish. Moreover, the population leads relatively active lives, and pollution levels are minimal.
10. Luxembourg: You must have noticed a pattern in the list so far: people live longer in smaller, wealthier nations with robust economy and high standards of healthcare.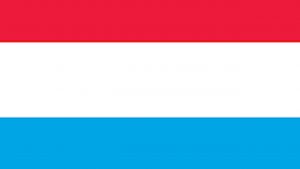 A good illustration is Luxembourg. The little nation, which has a population of under 600,000, provides its residents with a good standard of living, high wages, and a robust social security system to support them in their old age.
Recommended: Differences Between Occupation And Profession
11. United States: The United States of America is one of the most advanced countries in the world, she also doubles as one of the world biggest economies.  Based on records from the United Nations, the US is one of the countries in the world with high life expectancy rate. The life expectancy rate in US has been attributed to the functional economic system, a vibrant economy characterized by a good transport system, power and health system.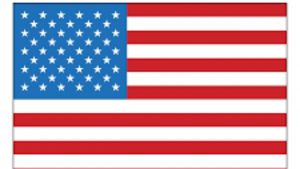 The employment rate in the country is also recorded to be high as unemployment rate had decreased in recent time. Although According to Center for Disease Control (CDC), there was a flash decrease in the life expectancy rate in the country in the most recent time as a result of the pandemic that struck the world. The life expectancy rate of an average child in the United State has dropped by 1.8 percent to stand at 76.4years in the most recent year. Even though the average lifespan of the women are higher compared to that of the men, the woman are expected to live over 79 years.
Also see: Best Productivity Apps for iPhone & Android
12. Israel: One of the best places for ease of doing business is Israel. Israel is a religious State but one with great respect for human right. It is one of the countries with great economic strategies and a vibrant economy.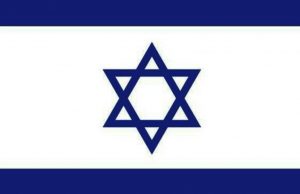 It has a stable political and sovial structure that supports a commendable standard of living. The general life expectancy in Isreal is 83.49. while the female is pegged at 84.91, the male is 81.98.
Recommended: Signs of an Intelligent person
Conclusion
Since ancient times, there have been stories of a fountain of youth. While no one has yet found this fabled source, some senior citizens in a few nations appear to have found the ideal balance between diet, exercise, and healthcare, enabling them to live years longer than others.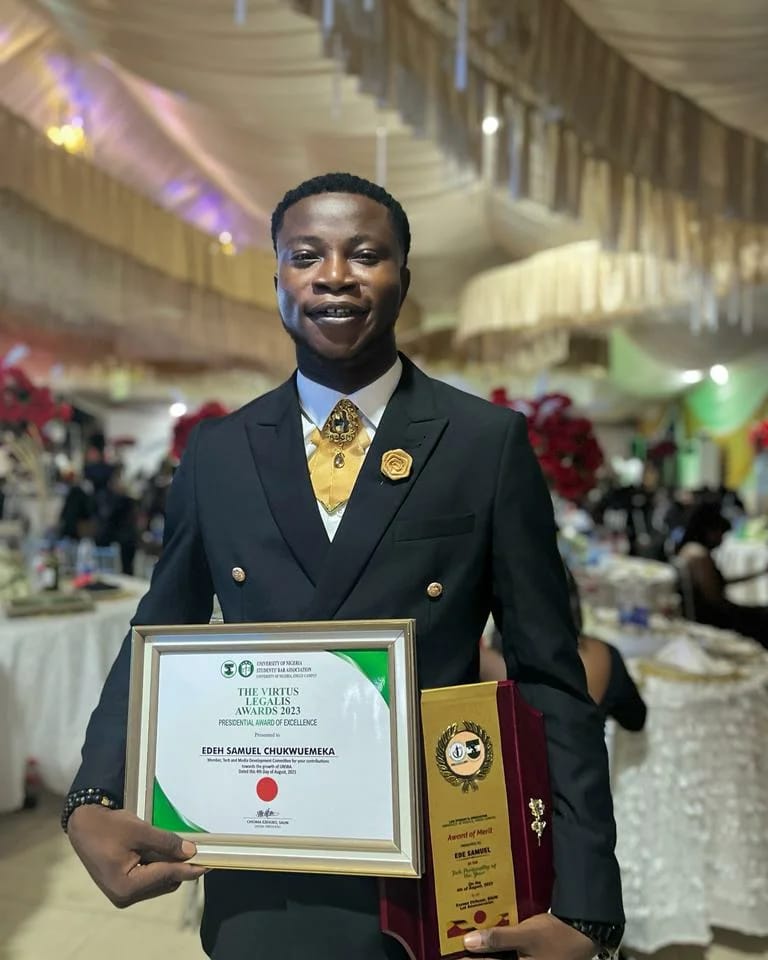 Edeh Samuel Chukwuemeka, ACMC, is a lawyer and a certified mediator/conciliator in Nigeria. He is also a developer with knowledge in various programming languages. Samuel is determined to leverage his skills in technology, SEO, and legal practice to revolutionize the legal profession worldwide by creating web and mobile applications that simplify legal research. Sam is also passionate about educating and providing valuable information to people.