Differences Between Love And Like: The two terms love and like are sometimes used interchangeably, yet one could feel the guilt of the differences in its connotation when used. In other words, despite being used interchangeably, they do not conduce to the same implication. Both are characterized by feelings. Both are expressive; capable of conveying thought and feelings. Love is a strong affection and sincere caring affection towards another. It is a deep and abiding liking or enthusiasm for someone or something.
On the other hand, likeness is the feeling of pleasure by or with someone or something. Simply put; to like is to be pleased by, to be in favour of, or to show support and approval of something. Liking something means that you find that thing attractive. Both love and likeness conveys an acceptance. Asides some interflowing similarities, here are the differences between love and like.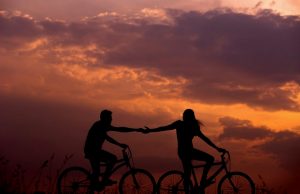 Recommended: Meaning and Differences Between Love and Lust
Differences Between Loving And Liking
1. Love is more complex than like: while love is complex, likeness is simple and definite. Likeness is a certain feeling of attraction. The feeling of likeness is always crystal clear. You can easily point out something which you like and to what extent you like it. Likeness is a settled feeling, unlike love. Love may take time to be ascertained; especially if it is a romantic love. Even filial love may become obscure to a child.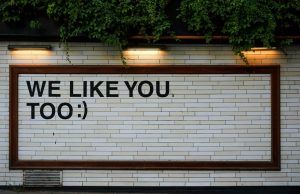 A child who admires the flames of fire would out of immaturity; desire to have a taste of the fire by placing his hands on it. The mother who understands the danger and pain which fire inheres may put the child away from the fire in a harsh manner. For the mother, this is love and responsibility, but for the child, he may think that the mother does not want him to have fun. Love can be complicated.
Sometimes, it may not make sense. Sometimes it is not well understood. Love is accompanied by series of events. When you love someone, you do almost anything, but when you like something, it is just a mere physical attraction and as such, it is not worth going certain extent for.
2. Love is unconditional whereas Liking is conditional: while love is always unconditional, likeness may be hinged upon some existing conditions. You don't just like someone or something for no singular reason. When the feeling is that of likeness, then there is a reason or a thing particularly admired. You could like someone for the person's physical attributes, abstract characteristics and for whatever reason. You could name the reasons surrounding your attraction to the person or thing.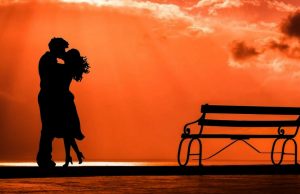 On the other hand, even without any physical or abstract attraction, love will always be. However, it is correct that likeness can help strengthen love the more. Think about mischievous and notorious children, yet it does not alter their parents' love for them. Love will always be without conditions, although it is possible for its intensity to drop down.
Also see: How to handle a cheating husband
3. Love connotes Long-term commitment: when someone professes love for another, it suggests that a long term commitment is intended. It means that the feeling has gone beyond those mere physical attractions. When there is love, the love has been and will always be.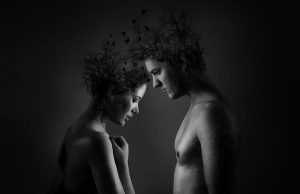 This does not mean that love cannot turn into hatred or even stop existing ordinarily. It simply implies that love always has a tendency to last longer than likeness which is embedded in mere existing attributes. For likeness, when the attributes giving rise to its existence stops to exist, the likeness ceases as well.
4. Likeness is embedded in physical Attraction whereas love is not: likeness is the totality of the feelings which one can see, or abstract attributes which one can feel. On the other hand, love is clearly deeper. The love word weighs greater than that of likeness, just like it weighs more in the practical sense. Because using the word "love" weighs greater, people may prefer to use "like" as a mere usher into matters of love, and as a test of possible reaction that will come from the person to whom the love is professed.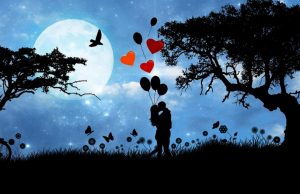 Thus, if I am uncertain about someone's possible reaction if I am jump into professing my love to her instantly, I could simply start by professing my likeness instead. Moreso, likeness could lead to love and as well sustain an already existing love. This is in the sense that those physical and abstract attractions can actually lead to love.
Also see: How to become a better version of yourself
5. Likeness inheres in love but not always otherwise: this means that whenever there is love, likeness is there already. Likeness is all about having interest in something or someone. Certainly, you cannot love what you do not like. In other words, one cannot be said to love that which he does not have interest in.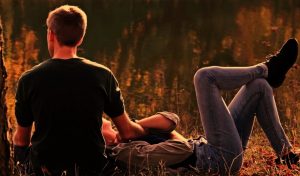 On the other hand, likeness is capable of existing in isolation. In other words, likeness can exist in the absence of love. Likeness inheres in love; there cannot be love without likeness, but there can be likeness without love.
6. Likeness is concerned with pleasure but love is more than that: Likeness is the feeling of pleasure towards someone or something. While likeness is totally concerned about pleasure, love is all about responsibility and sacrifice.
Better put; love comes with a mixture of pain and pleasure whereas likeness is clearly all about pleasure and satisfaction. When you like something, you admire it, you want to acquire it, and you want to use it. Love is however not possessive.
Recommended: Advantages and Disadvantages of being self employed
7. Love is all about what you feel: love is all about what you feel whereas likeness is all about what you see and what you feel about them. The clarity here is that love is not totally guided by physical and abstract attributes.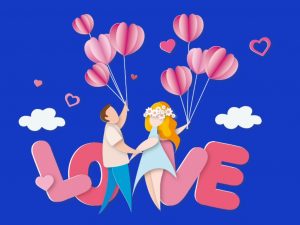 It is rather a natural feeling of acceptance and responsibility, thereby having some elements of permanence. On the other hand, likeness is guided by the physical and abstract attributes which a person admires unto the other or a thing. When one therefore is pleased by those physical and abstract attributes, it interprets itself to a feeling of likeness.
8. Love is Gradual whereas likeness is Momentary: love could emanate from an accumulation of likeness. The complexities of love may render it difficult to ascertain. This is mostly the case when the love is a romantic one. Love does not occur abruptly.
It develops, gets ascertained, gets nurtured, and is required to be sustained. On the other hand, likeness can be short-lived. It could just last only as long as the attraction continues to be pleasing. Moreso, it does not take long to be indicated. You could indicate what you like at the very first sight of it.
Recommended: How to know you have fallen in Love
9. Love endures distance and time but likeness does not: while love can endure distance and time, likeness does not. This also illustrates the long-term attribute of love. Distance is never a barrier when it comes to love.
Love is not bound by time. Better put; love is timeless. The reverse is so when likeness is considered. Since likeness is not intensified, it is not sustainable. It can be interrupted by time and distance.
10. Love is intensified and passionate: while love can be intensified and passionate, likeness is looser and lighter. Love can be intensified and passionate in the sense that it is a strong and excessive degree of likeness to the extent that it does not entirely concern itself with physical and abstract attraction and other surrounding circumstances.
Love is persistent, enthusiastic, burning, sustainable and irresistible. Likeness may possess similar attributes but not as intensified as that of love. Likeness can easily be let go of but love is more sustainable as a result of its passionate attribute.
Recommended: How to keep a conversation going with a Girl
Conclusion
The known characteristics of love do not entirely apply to likeness. Likeness can neither be patient nor genuinely kind. The kindness emanating from likeness is only subject to the continued pleasing attribute of the object so liked. Same applies to other attributes.
This and other distinguishing factors discussed in this article define the thin clear lines between love and like. Yet, the two terms can still be used interchangeably for the purposes of comfort and formality.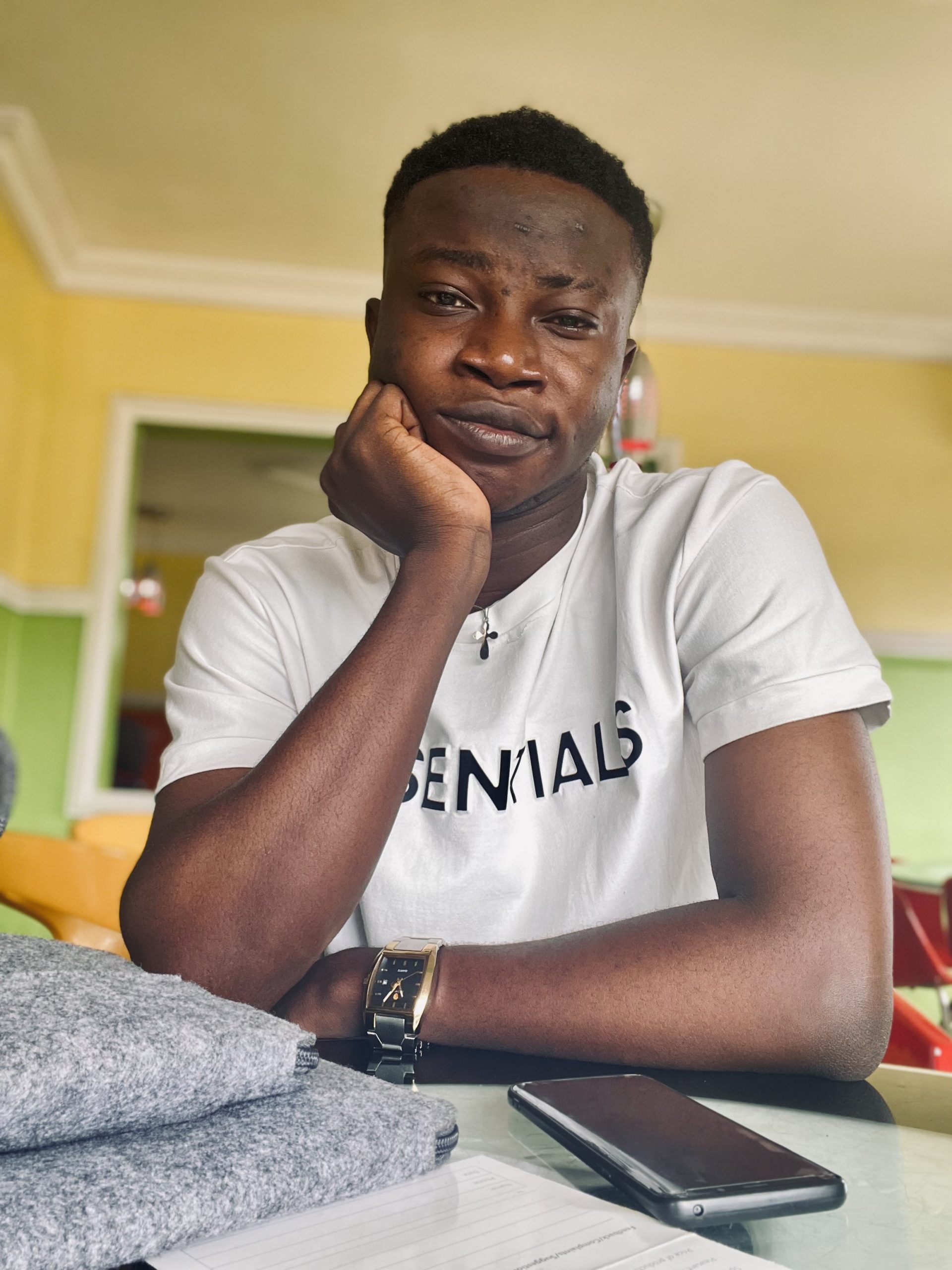 Edeh Samuel Chukwuemeka ACMC, is a Law Student and a Certified Mediator/Conciliator in Nigeria. He is also a Developer with knowledge in HTML, CSS, JS, PHP and React Native. Samuel is bent on changing the legal profession by building Web and Mobile Apps that will make legal research a lot easier.