How Many Years Does It Take To Study Computer Science in Nigeria?: Computer science is the academic study of computer technology, which includes both hardware and software. In today's technology-driven world, however, computer science is a wide field with skills that are relevant and in-demand in practically every enterprise. As a result, computer science has been separated into several sub-fields, the majority of which have evolved into full-fledged specialized sciences in their own right.
Computer science is an excellent course to take since it may lead to a rewarding job. Computer scientists are in great demand, which means there is a lot of room for growth. It's an excellent option for those who appreciate math and problem-solving.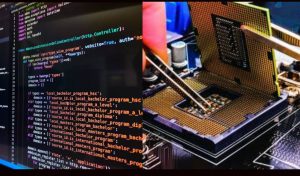 Because practically every company increasingly relies on technology to conduct its operations, specialists who can manage databases, build websites, and develop software are in high demand.
It's normal if getting a computer science degree is on your mind. However, how long will it take to finish? The answer is contingent on the degree path you choose.
Recommended: Best universities to study law in Nigeria
Bachelor Of Computer Science Program
Though courses differ by school, most computer science bachelor's degree programs cover important beginning subjects in computer science theory, systems, and applications. Students often have the chance to study more complex disciplines including calculus and discrete math, data structures, computer engineering, mobile apps, and software development after laying the groundwork for their major.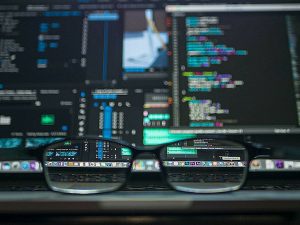 Many computer science programs at this level also allow students to choose from a wide range of electives that lead to specialties in the course.
Also see: Differences between a void and a voidable contract
What Are The Conditions That Must Be Met?
While precise admission requirements differ significantly from one institution to the next, most programs have comparable application requirements, which include a high school diploma or equivalent. Typically, applicants must achieve the minimum admission requirements for their degree and demonstrate their verbal and mathematical thinking abilities through standardized test results.
Candidates seeking to enroll for a bachelor's degree in computer science in Nigerian institutions should make sure that their Jamb, post-UTME, and WAEC results are good, particularly in computer science areas.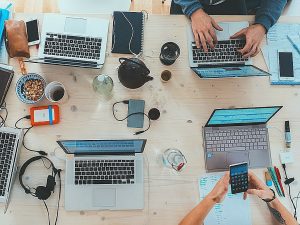 Institutions now use your O'level (WAEC, NECO, OR GCE) results, JAMB scores, and post-UTME scores to evaluate whether you are qualified to apply for the program. The aggregate score is what decides your eligibility after the computation.
Candidates who obtained their O'level results in only one sitting have an edge over those who obtained their results in two sittings in terms of being admitted to study Computer science at their preferred university.
Also see: Problems of Science and Technology Development in Nigeria
How Much Time Does It Take?
Many colleges provide a number of enrollment choices to meet the requirements of students, including on-campus, online, and hybrid programs, as well as accelerated programs that allow students to join the industry faster.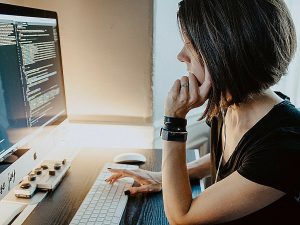 The majority of programs need four years of full-time study, while individuals pursuing a bachelor's degree part-time will take five to six years. Accelerated programs in the field often take two years to complete and are substantially faster than traditional programs.
Recommended: Best and Most Popular Programmers in the World
Computer Science Master's Degree
Master's degree programs in computer science expand on bachelor's degree foundations and assist students in developing advanced skill sets in the discipline. This form of graduate degree comes with a slew of advantages. It's a wonderful approach for potential students to stand out in the candidate pool, whether they're new to the job market, changing fields, or looking for advancement to mid-and senior-level roles in computer science and IT.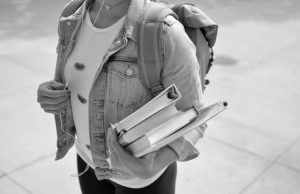 Some master's degree programs in computer science are more research-oriented and theoretical. Others are designed for use in the field by professionals. Students pursuing a professional master's degree in computer science are frequently required to complete internships or fieldwork to get real-world experience in the subject.
The research master's degree, on the other hand, equips students to contribute new information to their profession. Some students may opt to pursue a Ph.D. degree after completing their master's degree.
What Are The Conditions That Must Be Met?
The requirements for a master's degree in computer science vary per school, but in general, applicants must have a bachelor's degree from an approved university as well as practical experience. Applicants to certain programs must additionally have completed a particular undergraduate curriculum in areas like linear algebra, computer organization, and operating systems.
Also see: Difference Between Change and Innovation
What Is The Time Frame For This?
Full-time students may earn their master's degree in computer science in roughly two years, whether they attend graduate school through a regular program, online courses, or a mix of the two.
Those enrolled in accelerated programs may usually complete their education in a year. Part-time students usually require three to five years to complete their education.
Recommended: Advantages and Disadvantages Of Being A Famous/Popular Person
Doctor of Philosophy in Computer Science
Doctoral computer science programs often include exploratory investigation in a specific area of interest, as well as coursework and research leading to a dissertation. Many Ph.D. programs also provide the opportunity for hands-on fieldwork in current industrial issues including biologically inspired computing, data mining, and cybersecurity.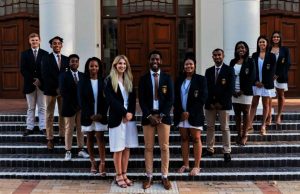 Students who pursue a Ph.D. in computer science usually want to work in highly specialized computer science disciplines, teach at the college level, or do a mix of the two.
The requirements are frequently determined by the resources and faculty of each institution.
Ph.D. programs in computer science, are designed to give students a broad mastery of in-depth knowledge across topics like algorithms, software, systems, and computational theory, as well as expertise in more specialized areas of computer science like artificial intelligence, computer graphics, cryptography, and security, and data science.
Students in some Ph.D. programs may also be required to take business subjects. These classes examine how data is used to make business choices and cover topics including finance, accounting, operations, and human resources.
Also see: Differences Between a Law and a Policy
How Long Will It Take To Finish?
The duration of a Ph.D. in computer science is mostly dictated by the degree with which a student enters and the program's requirements. They take four to seven years to finish on average.
One of the advantages of Ph.D. programs is that they typically allow students a lot of leeway in terms of how much time they spend learning, which helps to explain the wide range. Schools may grant students up to 10 years to finish their degree requirements in extraordinary situations.
Recommended: Most Capitalist Countries In The World
What Are The Advantages Of Computer Science Studying?
1. Problem-Solving And Enhancement Of Solutions: We all know that technology can help with problem-solving, but it can also be used to improve current solutions. Computer scientists contribute to our society's ongoing search for methods to perform things quicker, more directly, or simply better. The majority of these are made possible by software, which requires computer scientists to develop, maintain, and enhance.
2. Safeguarding People And Organizations: Most medium-sized and big businesses have a digital presence, which necessitates digital security. Individuals making online transactions and keeping sensitive information on their home computers, phones, and tablets must be certain that their data is secure.
3. Education: Thanks to computer programs and the Internet, education has been elevated to a new level. Computer scientists have made taking an online class or conducting research for a paper possible. Computer Science is now paving the way for high-quality education in previously underserved places and people.
Also see: Best universities to study nursing in Nigeria
What Jobs Can I Get With A Computer Science Degree?
a. Developers of computer software: Software developers are professionals in numerous areas of software development, including design and coding, computer programming, project management, and so on.
b. Hardware Engineers: Computer hardware, which includes computer chips, circuit boards, systems, modems, keyboards, and printers, is researched, designed, developed, tested, and overseen by these professionals.
c. Systems Designers: Professionals who work in system design, logical and physical design, where logical design refers to the structure and properties of a system, such as output, input, files, databases, and processes.
d. Analyst for computer systems: Systems analysts are computer engineers that study current problems and devise solutions. They also make recommendations for software and system issues, as well as coordinate development amongst business development teams.
e. Networking Engineers: Computer experts who design, install, and debug computer networks are known as network engineers.
Recommended: How to Write Law/Legal Articles (Structure & Format to Use)
Conclusion
Specialists who can handle databases, design websites, and develop software are in great demand since almost every organization increasingly relies on technology to run its operations. A bachelor's degree in computer science can assist you in launching a career that is both personally and financially rewarding. It prepares you for a variety of occupations and allows you to sample a variety of industries.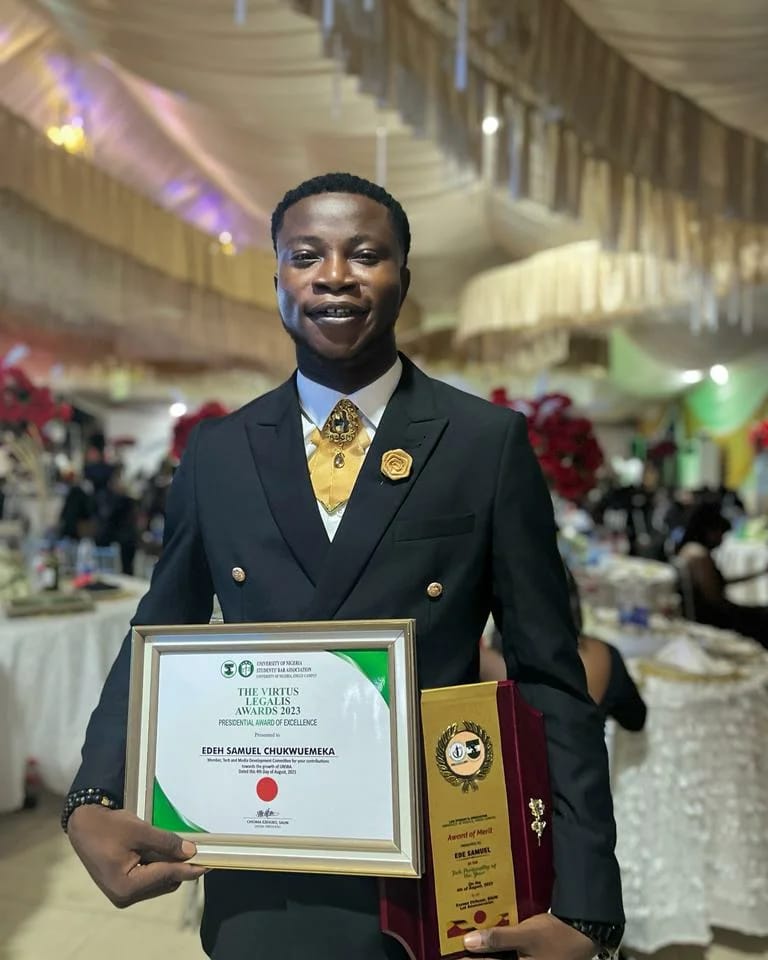 Edeh Samuel Chukwuemeka, ACMC, is a lawyer and a certified mediator/conciliator in Nigeria. He is also a developer with knowledge in various programming languages. Samuel is determined to leverage his skills in technology, SEO, and legal practice to revolutionize the legal profession worldwide by creating web and mobile applications that simplify legal research. Sam is also passionate about educating and providing valuable information to people.