How To Become a Model in Nigeria: Models are those hired by brands or businesses to promote their latest items. Clothing, hair products, beauty goods, drinks, and other items are all possibilities. In Nigeria, becoming a model does not happen immediately. To become a model in Nigeria, you must fulfill certain criteria, standards, and regulations.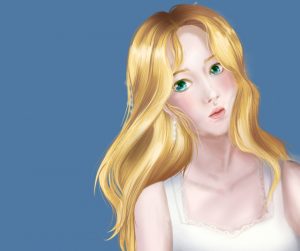 This tutorial will assist you in learning how to become a model in Nigeria. In this article, I'll walk you through the steps required to pursue a modeling profession.
Recommended: Most Complex Movies of All Time
How to be a Professional Model in Nigeria
1. Choose a specialty area: The term "specialization" refers to concentrating on a single section among several. It's all about deciding on a modeling specialty. In fact, the first step in becoming a model is to choose the sort of model you want to be from a variety of options.
Fit models: These are models who collaborate with fabric makers or fashion designers behind the scenes. Their mission/job is to assist designers in developing clothing sizes and fits.
Part models: Part models are models who display or model a portion of their body.
Models of maturity: They are frequently engaged as commercial models and are between the ages of 30 and 50.
Models of fitness and well-being: These are models who are used by prominent brands to show fitness, as the name indicates. To be considered for this model type, you must be athletic or have an athletic appearance similar to Serena Williams.
Spokes models: These models are used to symbolize a brand. You model for a certain company (for example, body cream) and get compensated as an ambassador.
Runway models: Catwalk models are another name for them. Female runway models must be 5'9 feet tall with 34-23-34 (bust-waist-hips) measurements and be between the ages of 16 and 23. Male criteria are 5'11 feet tall and 18-25 years old.
Also see: Advantages and Disadvantages of Being an Entrepreneur
2. Recognize and improve your body type: So, now that you've decided on the sort of model you want to be, be sure to take body measurements to see if you fit in. This will allow you to select or contact the appropriate agency for your body type.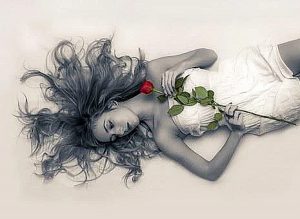 Knowing your body type will also allow you to work on yourself in the direction of the model you want to be. For example, if you want to be a runway model, you'll know that you need a 34-23-34 body type (bust-waist-hips). If you want to be a fashion model, for example, the guidelines below may help you obtain the appropriate body type. These are; Exercise, eat well, and put your health first.
3. Maintain a good appearance: This should not be surprising. Your physical appearance is critical to your success as a professional model. Hair, skin, and fashion sense (in terms of what you wear) are all important, as is the way you carry yourself.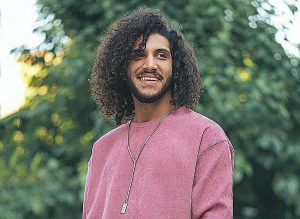 Maintain a clean, clear, and smooth complexion by avoiding any form or sort of skin illness. Make sure your hair is clean, lustrous, and free of dandruff and other hair problems. Your nails should constantly be in good condition. It's best to maintain your hair and nails natural at all times. This is due to the fact that you never know when you'll be contacted for a job, and models are always asked to arrive for castings without makeup or the like.
In a nutshell, being a model requires having and keeping a decent appearance. To do this, you may need to invest in yourself. This is because the optimum cream, soap, or other product for your skin may be more expensive than others, but you will still have to buy and use it.
Also see: Best Side Hustles for Students While in School
4. Build your portfolio: Prepare as though you were carrying a case or folder with all of your gorgeous photographs. So, now that you've worked on your look and are confident in your abilities, the next step is to begin taking gorgeous photographs of yourself. You don't need much to start your portfolio — simply two black and white crop tops or T-shirts, jeans, and little makeup.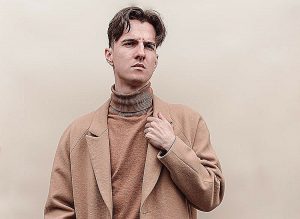 Make contact with a skilled photographer who can assist you in developing a portfolio. Make sure the photographer you'll be employing or working with is capable of assisting you in developing a portfolio. Try something fresh and make sure your portfolio conveys that you're capable of a variety of characteristics and appearances.
Even if you haven't found a firm to work with, I recommend that you continue to grow your portfolio since it's better to be prepared for an opening and not have one than to have one and be unprepared. That concludes my fourth phase in the process of becoming a model.
Recommended: Countries with the Most Beautiful Women in the World
5. Find out more information about the modeling industry: Beauty without intelligence is no longer effective – it has been for a long time. Being attractive, knowledgeable, and intellectual, on the other hand, will help you achieve big things.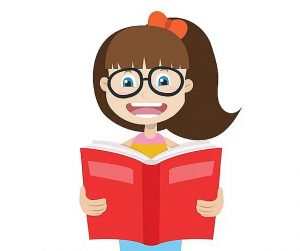 Stay informed about the business by reading modeling articles, books, journals, and other publications. The knowledge gained will assist you in improving your style, fashion sense, posture, and other aspects of modeling; it will also help you understand what you're putting yourself into as an aspiring model and what to expect.
6. Find the right agency: To start your modeling career and thrive as a model in Nigeria, you'll need to work with a modeling agency. With your portfolio, look for good modeling agencies. Be aware of con artists. Acting as a model scout, agent, or agency representative is one of the many ways individuals generate money online by defrauding people. In this point, make research your best friend. Before you put your money down, do some research and ask around to see whether the agency is legitimate.
Also see: Countries with the Most Handsome Men in the world
7. Build yourself a brand: Some of them would not only try to extort money from you, but they may also use the photographs to swindle others online.
To begin, you must consider yourself a brand. and bolster yourself in whatever manner you can.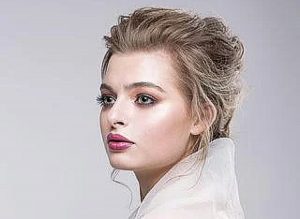 This may be accomplished by utilizing social media and establishing a social media presence. This is because working with models who already have a large following is easier for agencies. In other words, appearing like a brand makes it easier for agencies to work with you. Use hashtags (#) to gain followers on numerous social media sites such as Facebook, Instagram, Pinterest, and others.
Recommended: Most Used Social Media In Nigeria
8. Network and engage yourself: This is where you interact socially in order to make relationships or grow in your career. Attend fashion-related events, such as designer presentations and runway displays, and lend your brand's support when needed. Even something as simple as posting about an upcoming fashion event on your Facebook wall or Instagram feed would be much appreciated.
In a nutshell, make sure you attend events that will help you improve as a model and will keep you informed about what's going on in the modeling / fashion industry in Nigeria or your nation. You may also expand your portfolio through networking and involvement.
Also see: Most beautiful countries in Africa currently
9. Pay attention while signing a contract: If you are ultimately spotted by an agency, make sure you read the contract carefully before signing it. Some agencies have a reputation for being opportunistic. They are aware of your circumstances and will attempt to exploit you.
Before signing the paperwork, see an attorney to assist you comprehend what you're about to consent to. It's often a good idea to give yourself at least a week to thoroughly analyze the contract specifics before signing it. It shouldn't be more than two years since your first encounter. However, if it is more, make sure it may be changed after the first two years to better fit your needs.
10. Be Ready for Disappointments and Rejections: To be a successful model, you must accept that you will be disappointed and rejected by anybody, even when you least expect it. Understanding this allows you to be more prepared for the next challenge or opportunity.
You could land your ideal modeling job, only to find out at the last minute that it has been canceled for whatever reason. You may be the most skilled, professional, and promising model at a modeling agency casting and still not be offered the contract you deserve. That means you must learn to not take casting call rejection personally. If you're rejected or upset, don't lose your cool; instead, remain calm, professional, and optimistic.
Recommended: How to become a successful doctor
Conclusion
It is never too late to realize your ambition of being a professional Nigerian model. All you have to do now is ready to work hard and intelligently. So, I recommend that you read this post again and assimilate it in your mind. You can have a successful career as a high-earning model in Nigeria if you follow the methods and explanations above and have the necessary abilities, talent, and mentality.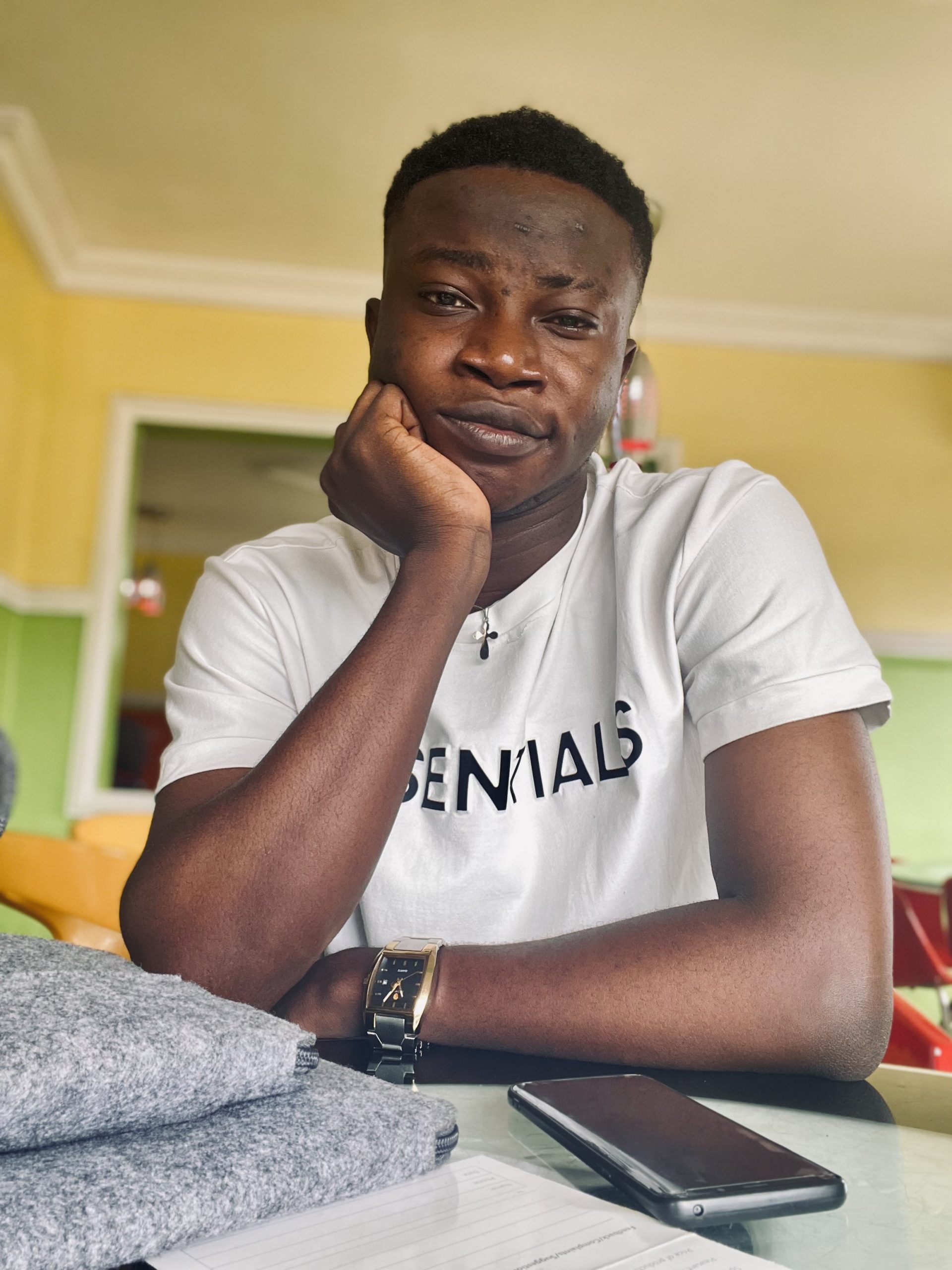 Edeh Samuel Chukwuemeka ACMC, is a Law Student and a Certified Mediator/Conciliator in Nigeria. He is also a Developer with knowledge in HTML, CSS, JS, PHP and React Native. Samuel is bent on changing the legal profession by building Web and Mobile Apps that will make legal research a lot easier.